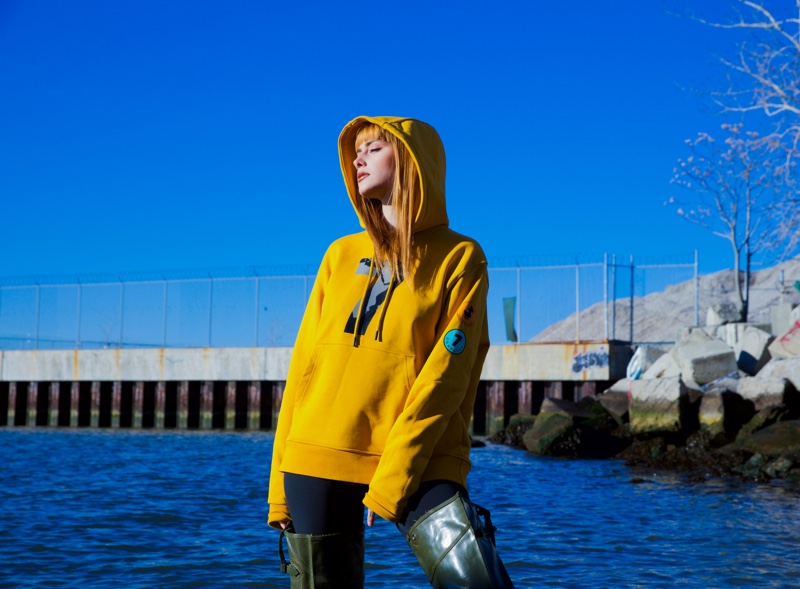 In time for the holiday season, cruelty-free and vegan fashion brand Save The Duck teams up with creative agency Compound on a collection of winter outerwear and accessories. Taking inspiration from the 7 elements, it combines fire, earth, water, and air with ancient civilization elements of wood, metal, and ether.
"We were thrilled when Set Free approached us about this partnership. Compound's vision and brand beliefs are in line with our mission to create sustainable and cruelty free active wear," shares Nicolas Bargi – Founder and CEO of Save The Duck.
Related: Save the Duck Renews Collaboration With ACBC To Create 100% Animal-Free Sneakers
The 7 Elements capsule collection includes a Pro-Tech Collection with a long parka jacket, short jacket, mask, and gloves, as well as a streetwear collection with three hoodies. Available in a variety of colors like yellow and black, the stand-out designs set the wearer apart from the crowd. Musician Annalise Azadian appears in a photoshoot wearing select pieces.
Save the Duck x Compound Capsule Collection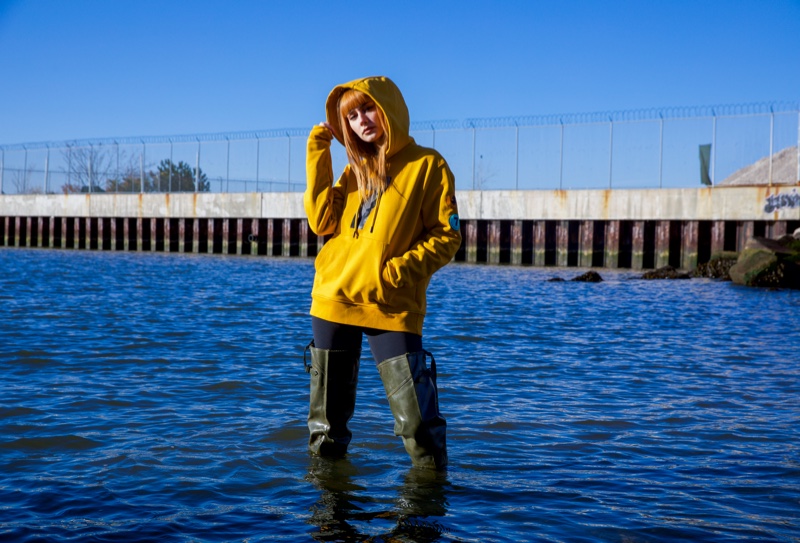 Set Free, the founder of Compound says about the collaboration, "For Compound and Set Free, 7 is more than a number. It represents God and spirituality, free thinking, and creativity. To compound is to combine one or more elements to create something greater. The '7 Elements' Collection celebrates the divinity and fundamentals of life."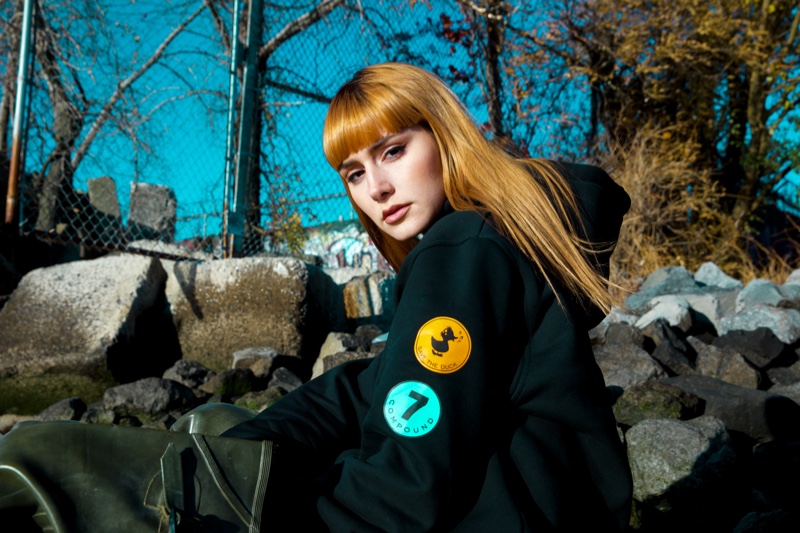 Compound is a creative agency that goes beyond artistry, pushing boundaries to transform and influence industries such as art, sports, music, and fashion. They are recognized not only for their work in innovative streetwear but also as a leader in curating a creative culture.
The limited-edition product line is available now at select US retailers and online through Compound (thecmpdshop.com) and Save The Duck (savetheduckusa.com).