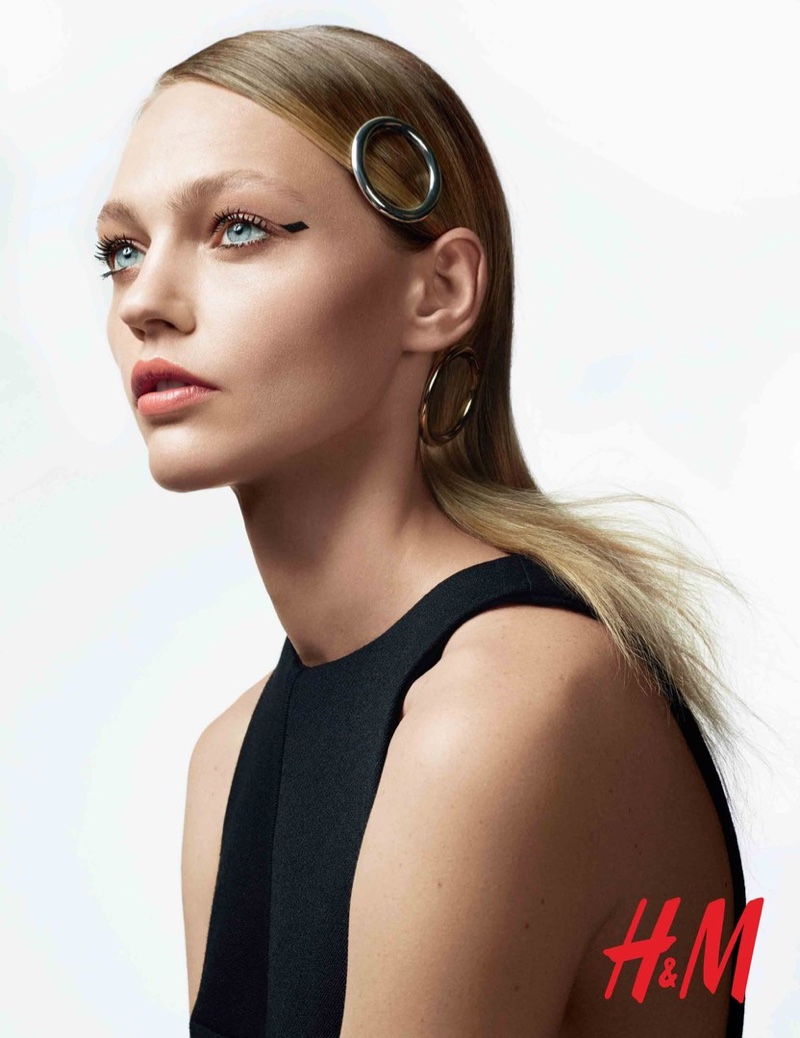 Sasha Pivovarova lends her striking looks to a new beauty feature for H&M Life for fall 2015. Photographed by Cuneyt Akeroglu, Sasha tries on everything from natural looking makeup to more bold styles including smudged eyeshadow and teased tresses.
Related: H&M Embraces Dark Colors for Winter 2015 Collection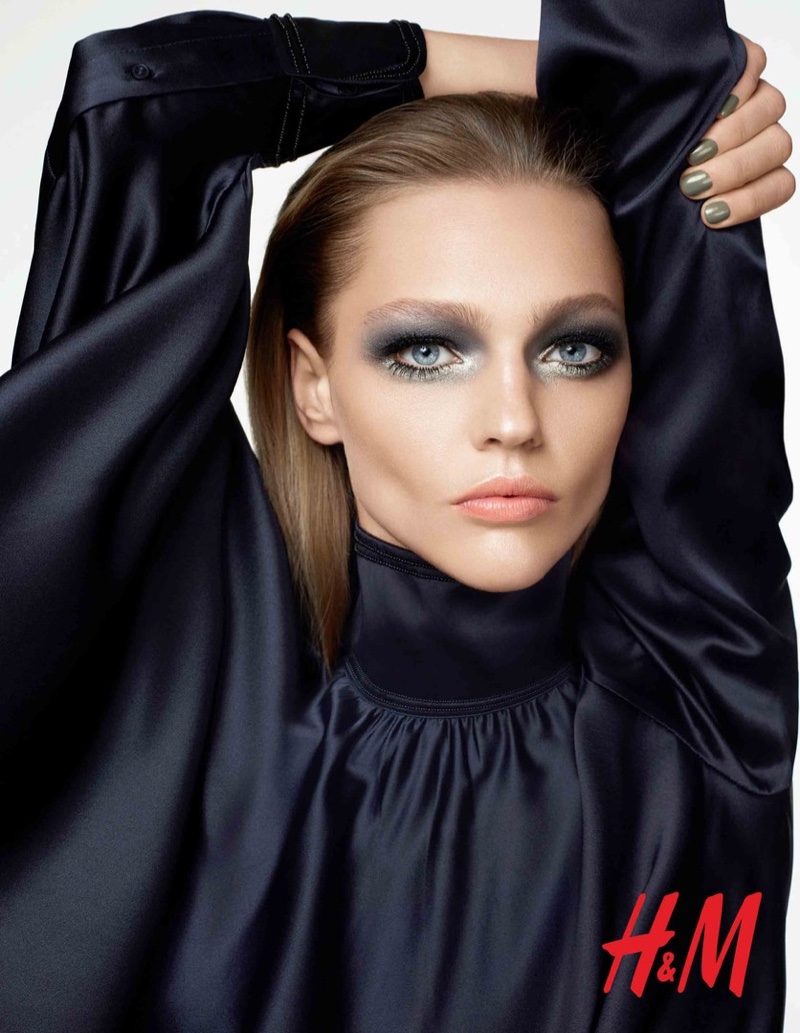 In May, H&M first announced it was launching a complete cosmetics range which currently boasts of over 700 pieces. Including lipstick, mascara, nail polish, eyeshadow and just about anything a beauty addict can dream of; it's an all-inclusive collection and affordably priced at between $2.99 to $24.99.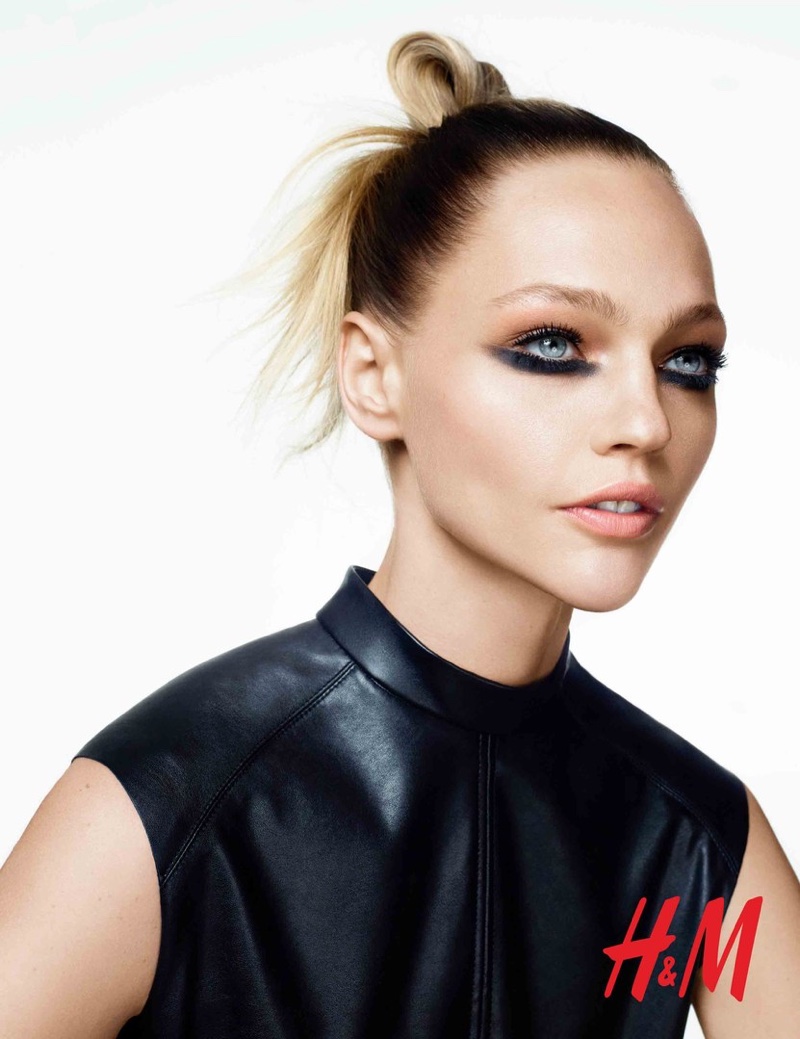 The images were styled by Tom Van Dorpe with Diego da Silva on hair and Violette on makeup, with nails by Elisa Ferri.