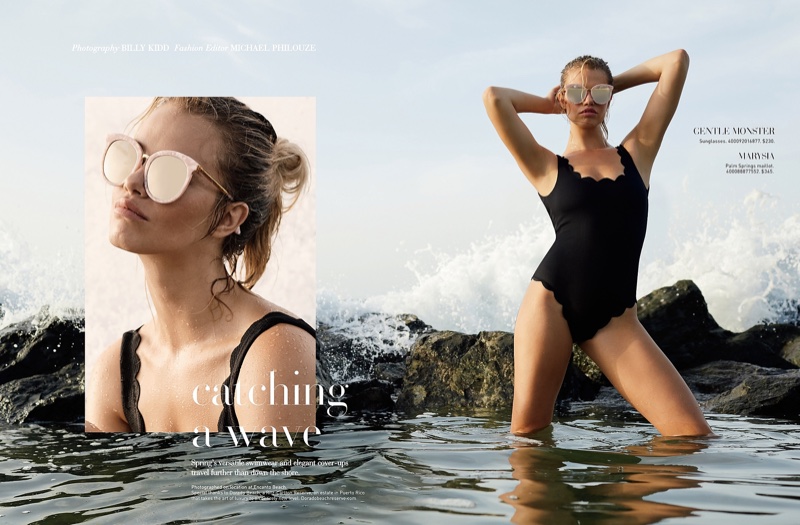 The resort 2017 catalog from Saks Fifth Avenue heads to the beach. Model Hailey Clauson stars in the story called, 'Catching a Wave'. Photographed by Billy Kidd, the blonde beauty soaks up the sun in beachwear fashion. Stylist Michael Philouze dresses Hailey in a mix of printed dresses, one-piece swimsuits and lace-up bikini tops.
Related: Hailey Clauson Blooms in Floral Looks for Saks Fifth Avenue
Paired with large sun hats and chic totes, these looks are great for that sunny vacation getaway. Check out beach ready designs from the the likes of Tory Burch Swim, Proenza Schouler and Zimmermann below.
Saks Fifth Avenue – 'Catching a Wave' – Resort 2017