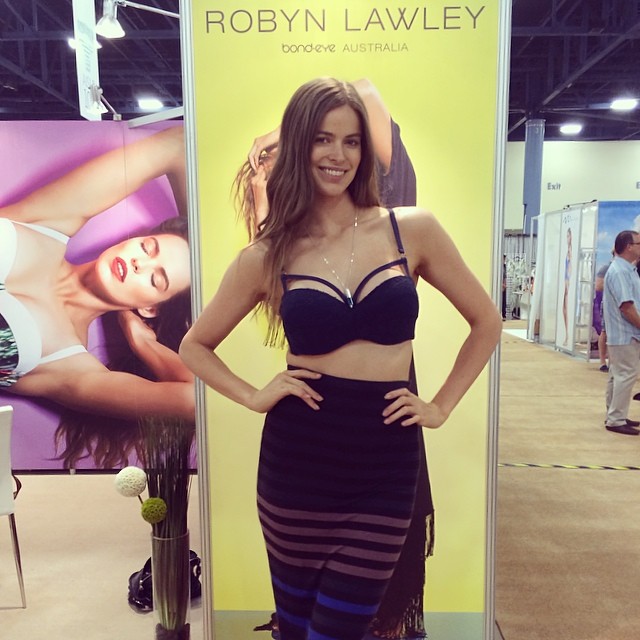 Robyn Lawley has decided to protest Australia's coal mining by going naked on Instagram. The model posted a photo on her account with the message "Stop coal mining" on her naked stomach written in red lipstick. The 25-year-old model who has appeared in campaigns for Barneys and Chantelle Lingerie took issue with the fact that the Abbot government has approved what will be known as Australia's largest coal mine. It's certainly a way to get people's attention. Robyn explained why she chose such drastic measures for the Instagram protest in a long caption. Part of which reads, "Coal is soon going to be a dead commodity only bought buy irresponsible countries who do not care about climate change and the damage on the world. I'm shocked and feel powerless so I decided to get people to read this one way or another, we have to stop them…..before its too late." At the time of this article's posting, there are over 1,600 likes on Robyn's naked post as well as over 100 comments.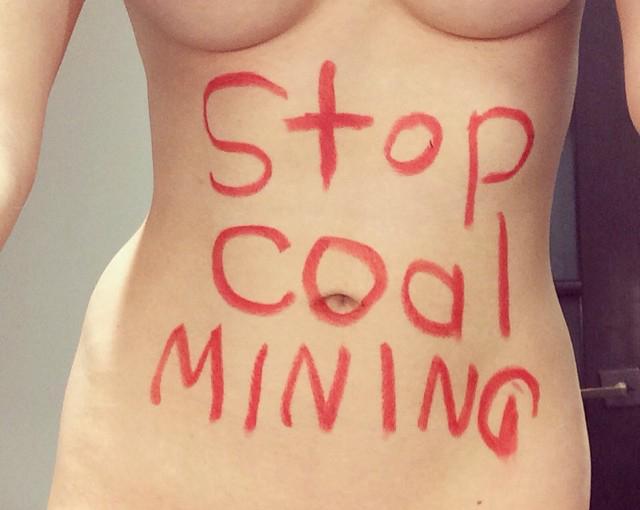 Funnily enough, Robyn was also in the news just last week for her body–but it was covered in a swimsuit. She shunned Photoshop and went makeup-free, in a unretouched photo. She posted the photo to her Facebook fan page that showed her donning a fuchsia bikini with gold hardware from her swimwear line, Robyn Lawley Swimwear. The stunning Aussie model captioned the photo with, "New sexier cuts coming to #robynlawleyswimwear that still offer the same support #retouchandmakeupfree #ineedatan."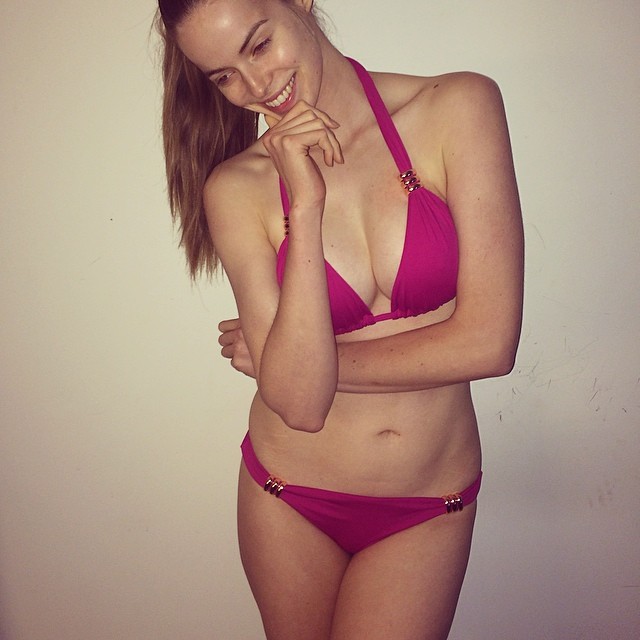 Since publishing this photo, Lawley has received tons of support from fans and the media for going the Photoshop-free route. CNN just wrote an opinion piece titled, "What's screwed up about America's body image" which applauds Lawley for going makeup and touch-up free but also examines America's idea of plus size. The author, LZ Granderson, opines that although size-12 Lawley is categorized as a plus-sized model in the fashion world, she is actually on the "thinner side of average" compared to the average American woman. Granderson says of Lawley, "In an industry with such crazy ideas about what's fat, it's brave, I suppose, to put on a bikini and publish an unedited photo. Hopefully the attention she draws will shed light on how stupid it is to listen an industry that labeled her plus-size/fat in the first place."
What do you think of Robyn's latest brave acts?