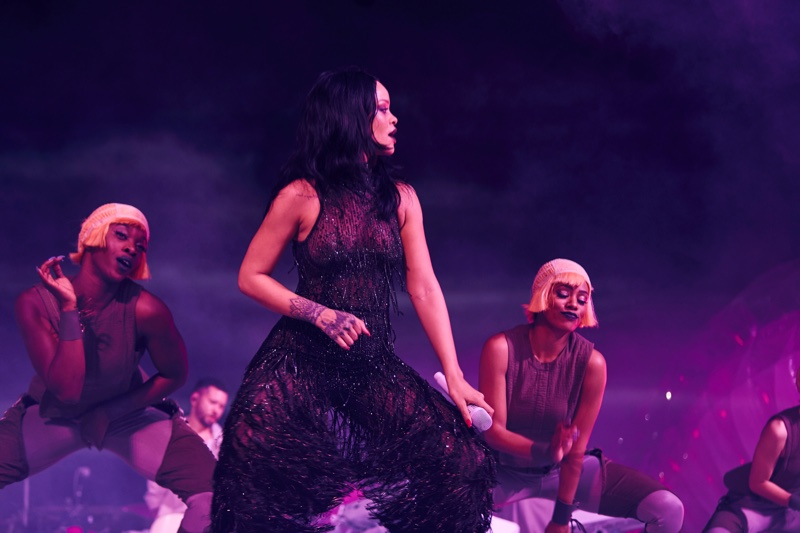 Pop star Rihanna has recently kicked off her 'Anti' World Tour 2016, and with her song 'Work' being number one on the Billboard Hot 100 charts for the fourth week, we would say she's off to a good start. Of course, Rihanna always brings the fashion and her 'Anti' tour provides plenty of costume changes.
Related: See Rihanna's Best Hairstyles
For her finale act, Rihanna wears a custom Giorgio Armani chocolate brown coat with a sheer jumpsuit embroidered with Swarovski crystals and silk fringe. Fringe and sparkle, Rihanna certainly knows how to turn up the glam. The 28-year-old's tour will run from now until August 21st in Chelmsford, United Kingdom.
Rihanna – ANTI World Tour 2016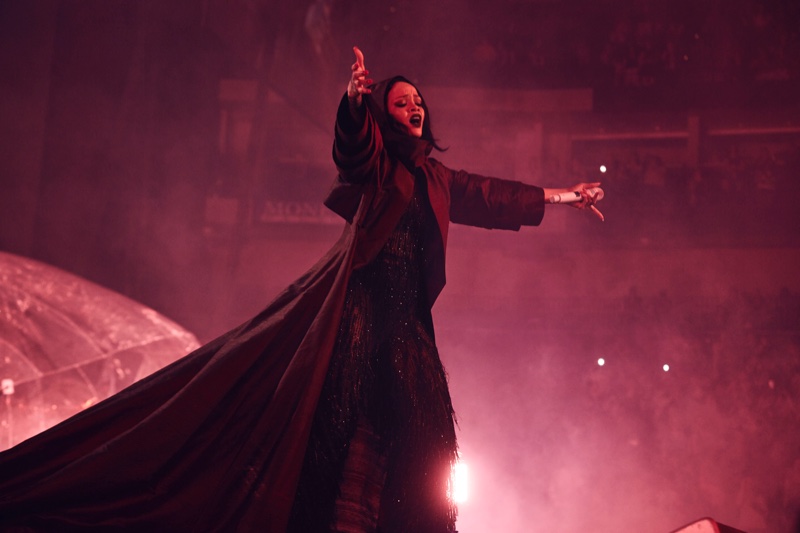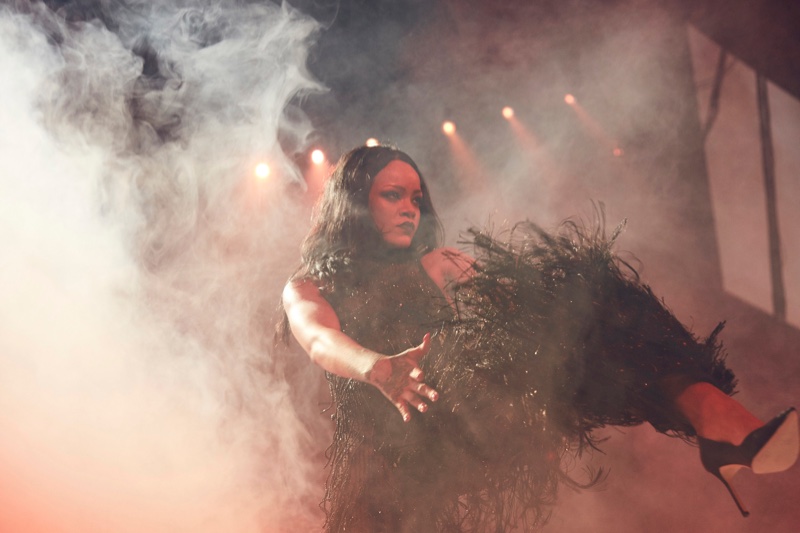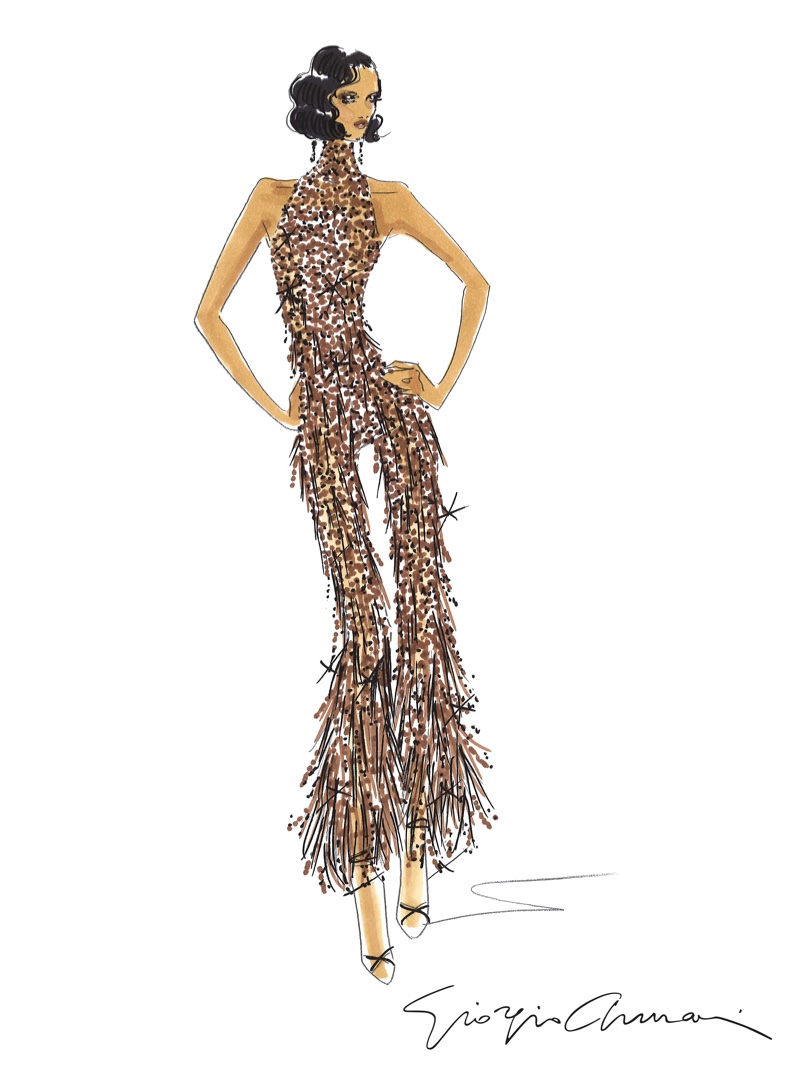 Flashback: Rihanna and Armani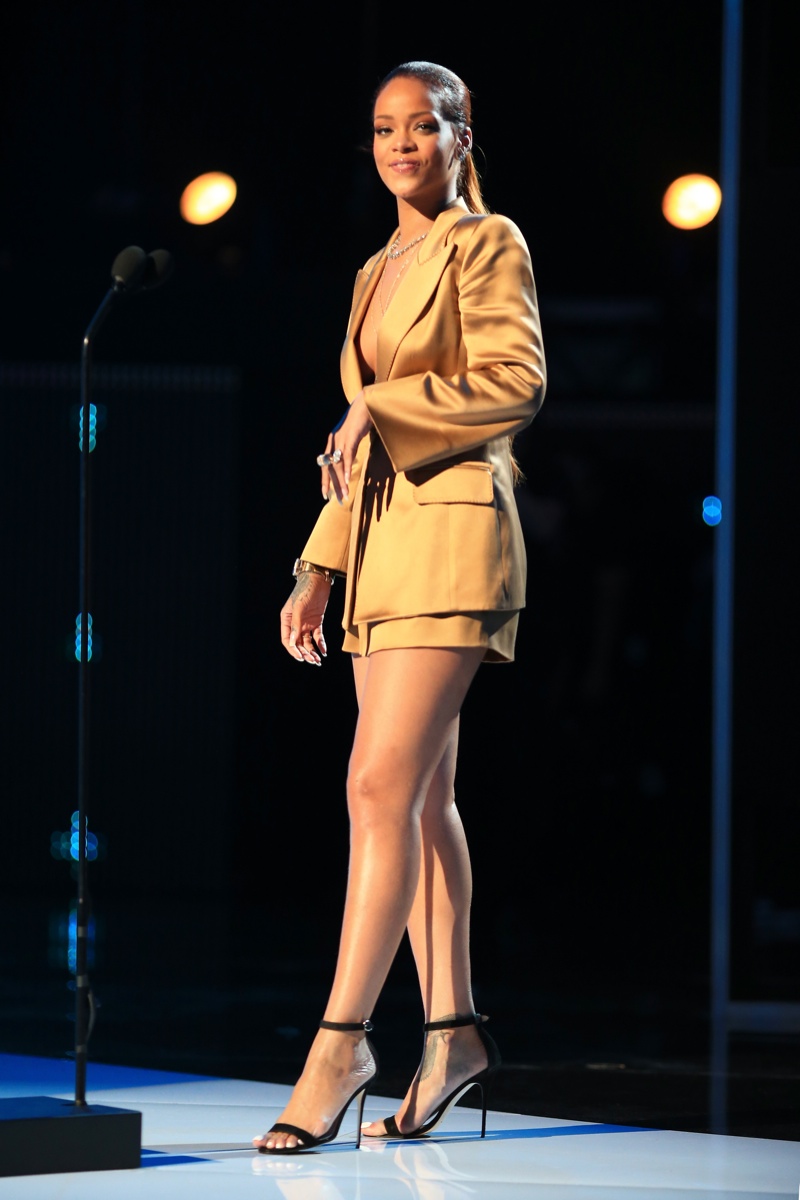 This is not the first time Rihanna and Armani have collaborated together. In addition to wearing the Italian brand on the red carpet, Rihanna also stripped down in Emporio Armani's underwear and jeans campaigns in 2011 and 2012. Check out the blast from the past below.