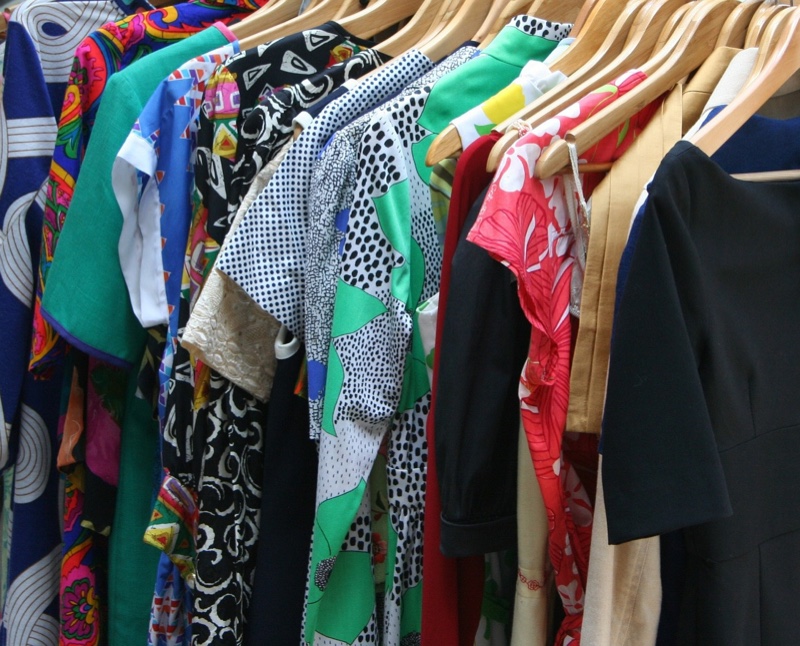 Looking to earn a few extra bucks? Read on to learn how to sell clothes online and bring in extra money!
Are you running low on closet space? Are you one of those people who has a storage bin full of unwanted clothes but doesn't know how to sell them? Are you trying to find a side hustle to get some extra cash?
If you said yes to any of these questions, then you can benefit from this article that will teach you how to sell clothes online.
Whether you are selling chic glasses or your old tomboy fashion items, there is an online clothing marketplace made just for you.
Say goodbye to clutter and an empty wallet and say hello to closet space and a stack of cash with these online clothing stores.
ThredUp
ThredUp does all of the hard work for you when it comes to selling your clothes so you can focus on everything else you are juggling in life. All you have to do is place your unwanted clothing items in a ThradUp Clean Out Bag and ship it via FedEx or USPS for free. Once they process your clothes, they will send you 80 percent of your clothing's worth via store credit or PayPal, and they will keep 20 percent as a fee for selling your clothes for you.
However, if you send ThredUp an item of clothing that does not meet their standards, they will ask if you would like them to donate the clothing to charity or you can have it shipped back to you for $12.99.
You can find a list of the brand names they accept and their quality standards on the ThredUp website. You can also use their payout estimator to get an idea about how much you could make with ThredUp.
Poshmark
Poshmark has a more hands-on technique when it comes to selling clothes on their app. Poshmark is an online fashion marketplace that allows consumers to snap a photo of their clothing items and post them straight to their app. After that, just add a description and some themes such as boots, J. Crew, blouse etc. and your clothes are good to sell.
Once your clothing sells, Poshmark will provide shipping labels and costs for boxes up to 5 pounds. Anything above 5 pounds will require a shipping upgrade.
Poshmark also hosts shopping parties where consumers are encouraged to log in and shop with their fellow Poshmark friends. This encourages buying and will help you sell your clothes to get that cash you need.
Mercari
Mercari is much like Poshmark in the sense that you can snap a photo and upload it to a marketplace for other users to see. However, Mercari is not specific to just clothing. Here, you can sell your clothes, electronics, old sporting goods and anything else that you may want to sell to get some extra cash.
People are comparing Mercari to eBay, and with more than 35 million downloads in the United States, Mercari introduces you to a large audience who are just waiting to buy your unwanted clothing items.
With Mercari, you can say goodbye to your unwanted clothing items and the boxes of clutter under your bed that you have been trying to sell for months.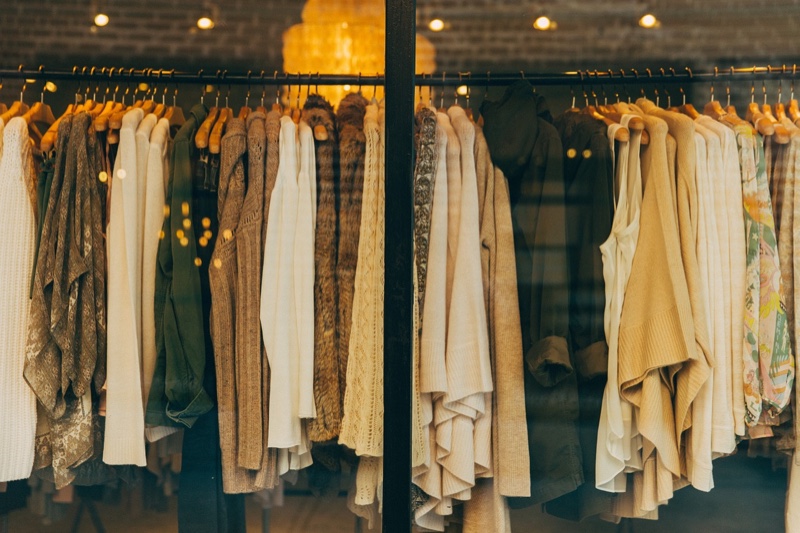 Tradesy
Tradesy allows you to sell any clothing items that are in great condition. On their sell page, they will even tell you what consumers are looking to buy most. That way, you know what unwanted clothing items to look for in your closet.
Your clothing items can be listed on your phone in as little as 60 seconds, and you can post anytime from anywhere. They will propose a price for you to sell your clothing items at, or you can create your own price point. Tradesy will even help you to enhance your image to ensure that your items sell.
Tradesy also handles all returns by sending you a free shipping kit. On top of that, they even handle all returns to create an all-around, hassle-free shipping system.
As for Tradesy's payout system, they will deduct a flat fee of $7.50 for items that are priced at $50 or less. For the items that are more than $50, Tradsey will deduct a fee of 19.8 percent. All of your earnings will be sent to you through a debit card, Paypalor an ACH transfer.
eBay
Just because there are multiple websites dedicated to selling clothes doesn't mean that you can't revert back to traditional eBay. In fact, there are some individuals who sell on eBay as a full-time job.
Many online clothing stores require you to abide by their brand and quality standards. However, by selling with eBay, you get to be the final decision maker when it comes to what you sell and what you don't.
Nothing is eliminated in the world of selling on eBay. All you have to do is find the right keywords to list your clothing items at. Even if there are holes in the sweater you want to sell, all you have to do is list it as "fabric remnants for crafts". The more creative you are, the better eBay will work for you.
Other Ways
To
Earn Money On The Side
Is selling clothes online just not enough to get you that extra cash you have been trying to scrape up? Fear no more.
Small personal loans are a great way to get that extra money, and it doesn't have to be as much of a hassle as you might think. All you have to do is have a minimum net income of $500. On top of that, your loan may not exceed 15 percent of your gross monthly income.
As soon as you are approved, the funds will be deposited into your checking account the next day. It's that easy.
How
To
Sell Clothes Online
Whether you decide to sell clothes online or take out a small personal loan, it is rather easy to earn a little extra spending money online. With today's technology and the large market for buying used clothes, selling clothes online has never been easier.
By selling with one (or all) of these clothing companies, you will have a cleaner closet and a pocket full of cash. And all of your friends will be asking you how to sell clothes online.
If you like articles like this, don't forget to subscribe to our newsletter so you never miss an update on our fashion articles.
And remember, one woman's trash is another woman's treasure. Happy selling!