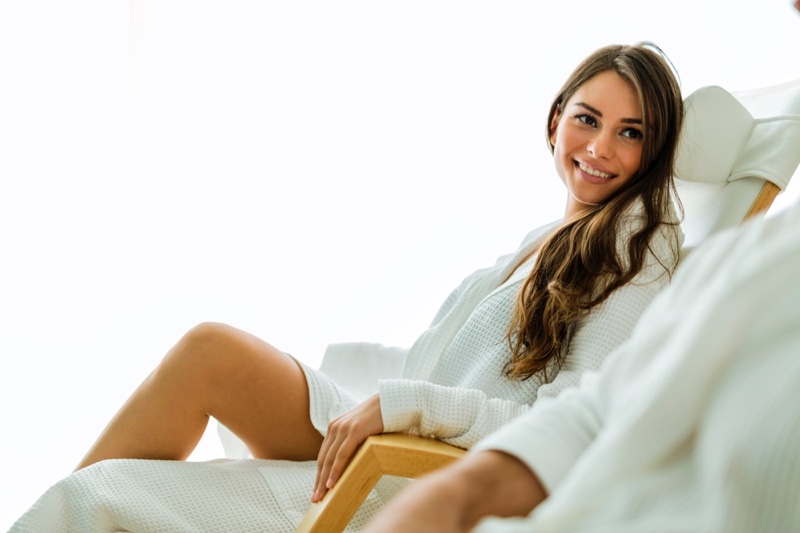 If you love both terry cloth and fleece, it can be difficult to choose the best robe. Each of these robes has their own set of advantages but you still need to settle for one. Terry cloth is a very absorbent cloth and that is why it is a perfect robe if you want to wrap yourself around it in the morning, or straight out of the shower. Plush terry cloth robes are so heavenly mainly because of their tightly woven loops of plush, authentic Turkish cloth. It is made by artisans who have generations of expertise. It feels like a great luxury against your skin especially if you are coming from a bath. The cloth is super absorbent and easily wicks away moisture.
A fleece robe makes you feel warm and cozy and can insulate the body from chilly weather. Its incredibly soft texture can feel like being wrapped up in a personal blanket. However, fleece robes are not so absorbent and do not have good material for soaking up moisture. It is a perfect robe for snuggling up just before bedtime. The bottom line is that you can have both robes hanging in your closet; one made of the robe and one made of fleece.  
How to Choose and Wear Lingerie Plush Robes
Your lingerie wardrobe cannot be complete if you don't have a beautiful wardrobe as a treasured item. The silk material and the transparent lace mesh all adds to the wonderful feeling as you slip into the robe. It provides enough inspiration as you get out of the bed in the morning. Like many items of lingerie, these robes can be both functional and decorative. They shield you from weather elements while still providing you with a modest look when a visitor pops in and you are not yet properly dressed. You can robe may accompany a gorgeous set of lingerie and can also be worn as you prepare to get ready for an evening out. The glamour and mystique that come along with robes make them perfect for various occasions.
Since a robe might last you a lifetime, there is no need to sacrifice on quality. Even though plush robes may be about expensive, it is worth the price in the long run because it has many uses. Robes are also found in various sizes to fit a variety of body shapes and bust sizes. In the world of lingerie, robes can be truly unique because there are no specific sizing requirements. That means that even if you add or lose weight, the robe will still fit.
Comfort and

W

earability

​

Many brands will offer basic robes that have loose fitting sleeves and a waist tie. Although this is advantageous because it fits all sizes, you need to go for a robe with a mice tailored shape if you want to use it for a long time.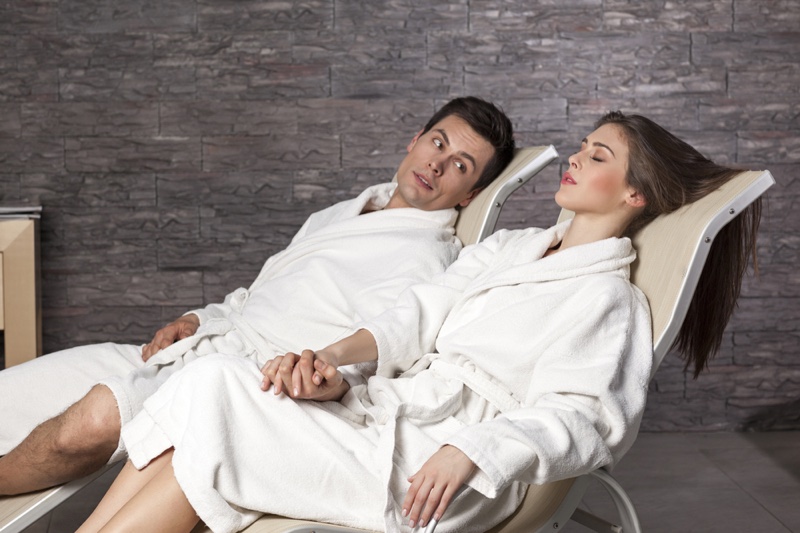 Your robe should be comfortable as well as wearable. If it is too big and loose, it will look shapeless and not feel comfortable. You also need to check the ties and closures. There are some vintage robes that will have hidden hooks inside to keep the robe closed. Silk and satin ties can be slippery and a tie will prove useful. Nevertheless, even is a robe lacks a hook and an eye; these are easy additions to make to any robe.
Silk has good insulation properties as it is a natural fiber. It provides warmth during winter and keeps you cool in the summer days. It is available in different weights and feels wonderful to wear. It drapes beautifully and reflects the light. If you have the patience for washing silk it is the perfect fabric for a robe. For those who don't love silk, good quality polyester or rayon robes might be fine.
Lace and Sheer Robes
Nothing defines a woman's wear more lace or sheer fabric robe. The exquisite, contrasting elements of light and shade are beautiful to look at and feel good on the skin. There are more lace and mesh to show off and so when they are layered with a chemise in the warmer months, they are perfect summer robe to hang around in lazy mornings.
Winter Robes
Getting out of the bed during cold winter mornings can be difficult. The warmest robes can provide you with the inspiration to do just that and face the cold. Ideal fabrics for winter include cashmere, cotton blends, and velvet. Some feel that a heavier silk robe can still make a nicer winter robe but this all depends on the extent of the cold and what else you are wearing underneath.
Bridal Robes
You may have noticed a growing trend for wearing robes on the wedding day. A bride will be photographed while preparing for her big day and therefore will need something appropriate to wear. There is nothing better than a glamorous robe on such an occasion. A poorly made robe is not worth investing in and will reflect a bad picture Just a point to keep in mind; buy a robe that you would wear on any other day and not just the wedding day.
The length of the robes to be worn by the bridesmaids and the bride is also a factor to consider. Short robes may be popular during photo shoots, but if your bridesmaids feel uneasy wearing short robes, it will show and will not look great in photographs. The decision between long and short robes will depend on two main factors; the time of the year and personal preferences. Long robes are ideal for cooler months and short robes look great during warmer months. However, long robes seem more glamorous at any time of the year and are good if you want to quickly cover up when answering the door and are not properly dressed. The design of the robe will also determine the length. Lace and sheer robes always look nice in short robes.