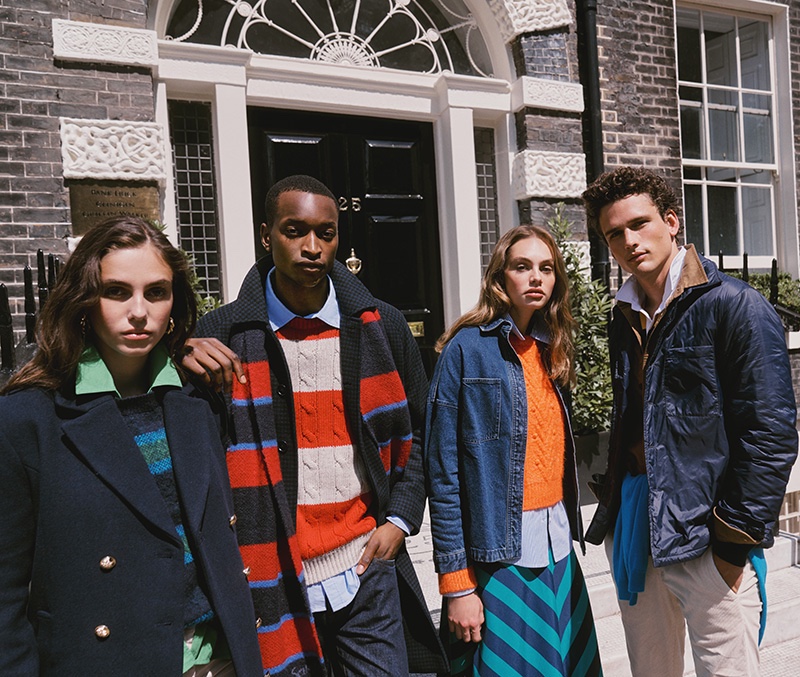 Photographer Paolo Santambrogio captures Piombo's fall-winter 2022 campaign on location in London. Models Savannah Huitema, Oliver Kumbi, Florence Clapcott, and Simon Nessman can be seen in these photographs, striking poses in front of well-known locations within the city. The brand's spring advertisements were captured in Palm Springs.
Piombo Fall 2022 Campaign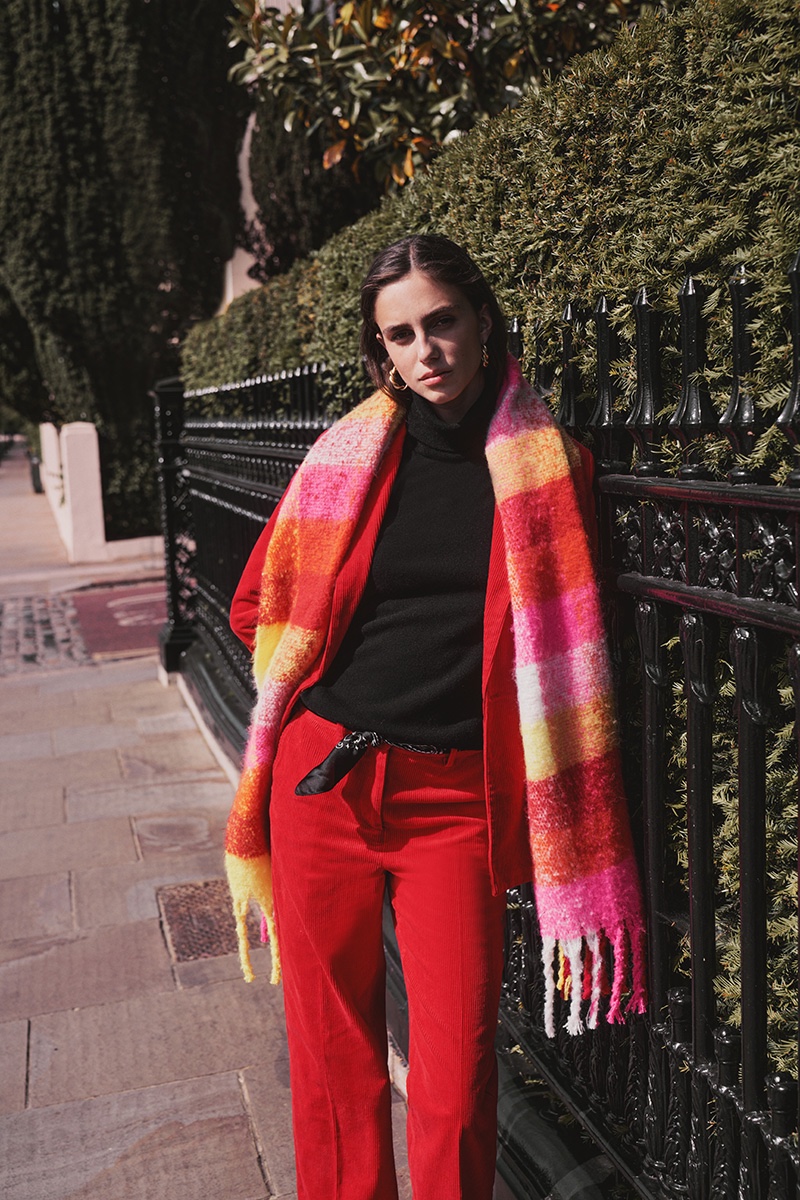 The advertisements show a number of London sites, including Regents Park, Westminster Bridge, and Highbury, amongst others. Alessandro Buzzi is responsible for the shoot's fashion direction, which employs a modern color palette paired with traditional silhouettes.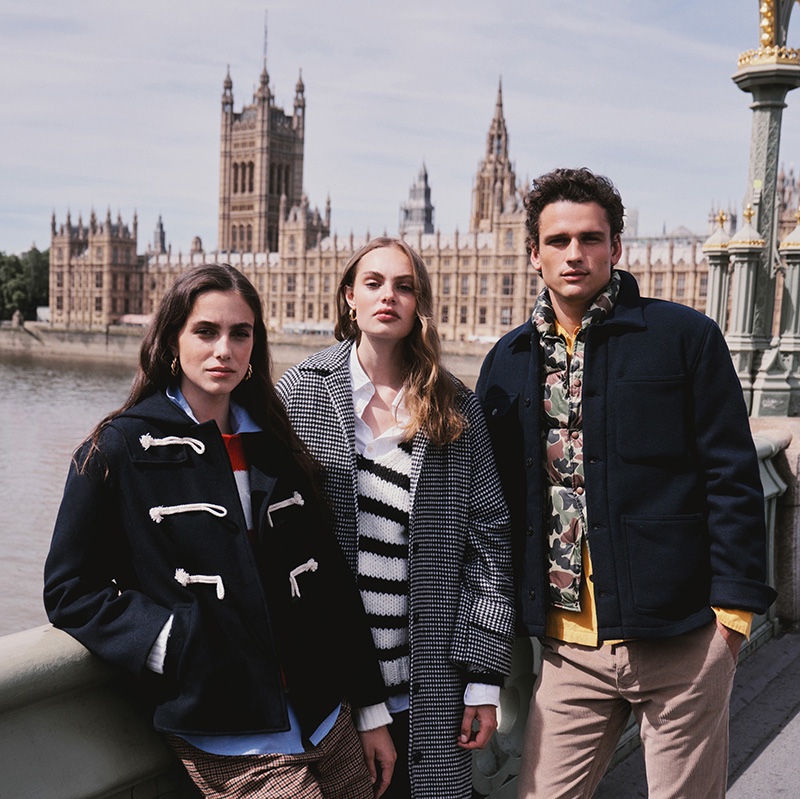 Monkey Business Studio Milano works on production for Piombo's fall campaign. In one photograph, Savannah is seen wearing a red jacket and pants with a multicolored striped scarf wrapped around her neck. In a different photograph, Florence is shown wearing a green printed dress with long sleeves and an oversized blue scarf.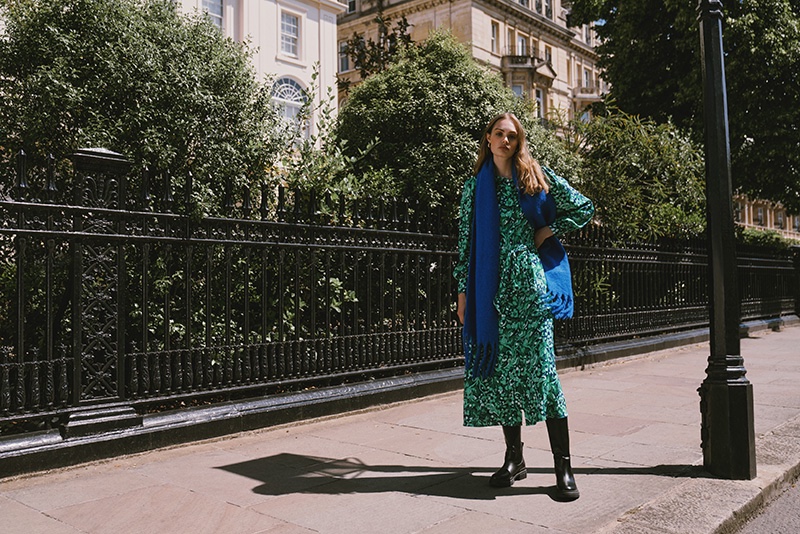 Other designs include long skirts, faux fur coats, and cable-knit sweaters with vibrant and neutral hues. Alessandro Firenze completes the models' looks by working on their hair, while Gaia Balduzzi is responsible for their makeup.