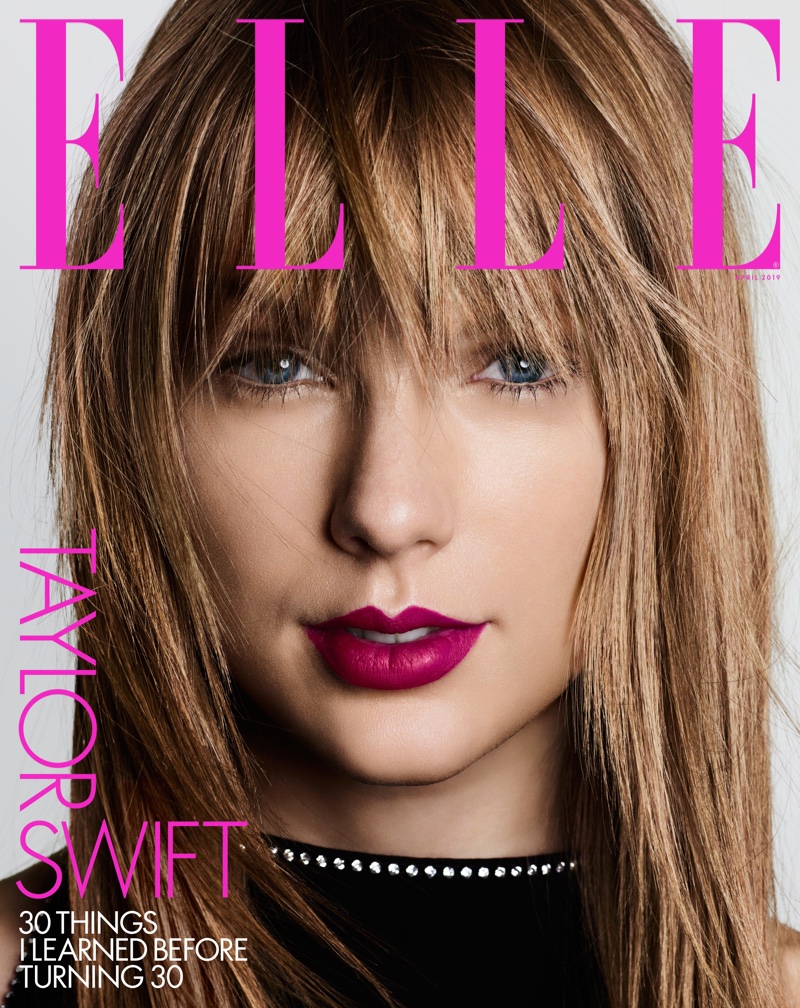 Taylor Swift is ready for her closeup on the April 2019 cover of ELLE US. Lensed by Ben Hassett, the singer wears her signature fringe with a Burberry embellished top. Inside the fashion glossy, Taylor shows off bold lip colors while trying on Gucci and more. Styled by Paul Cavaco, the blonde wears dark looks. For beauty, Serge Normant works on hair with makeup by Francelle Daly.
Related: Taylor Swift Poses in Chic Looks for ELLE UK

Cover Shoot: Taylor Swift for ELLE US April 2019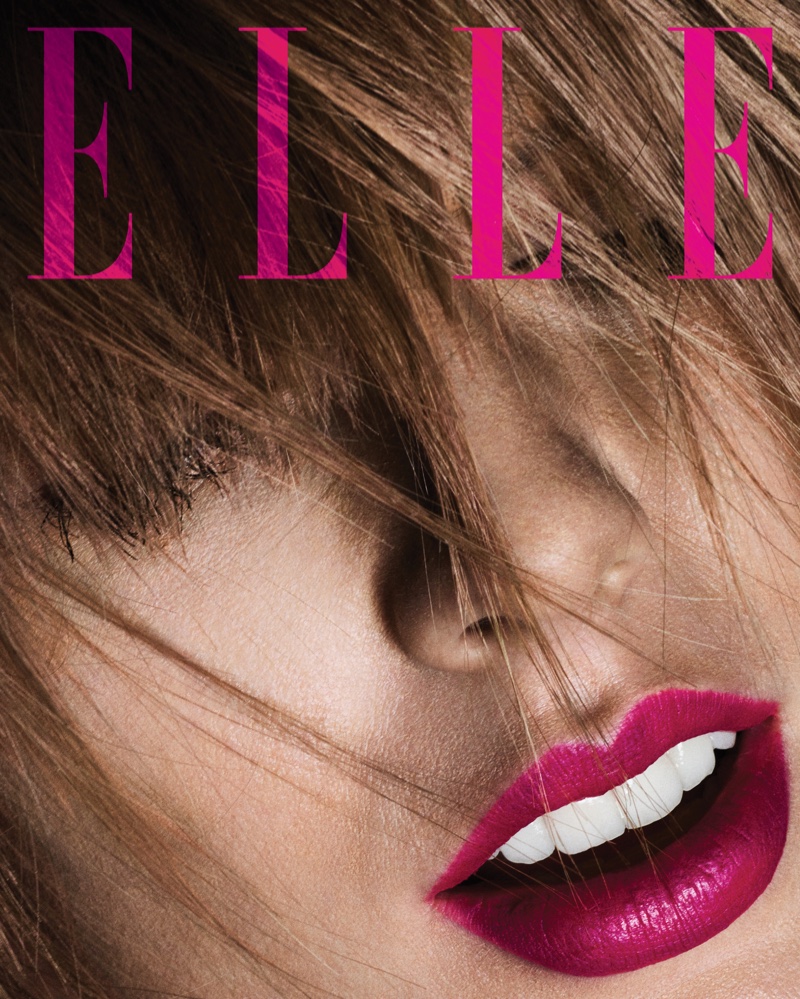 Taylor Swift on Accepting Her Body
In her interview, Taylor talks about being able to accept her body the way it is.
I learned to stop hating every ounce of fat on my body. I worked hard to retrain my brain that a little extra weight means curves, shinier hair, and more energy. I think a lot of us push the boundaries of dieting, but taking it too far can be really dangerous. There is no quick fix. I work on accepting my body every day."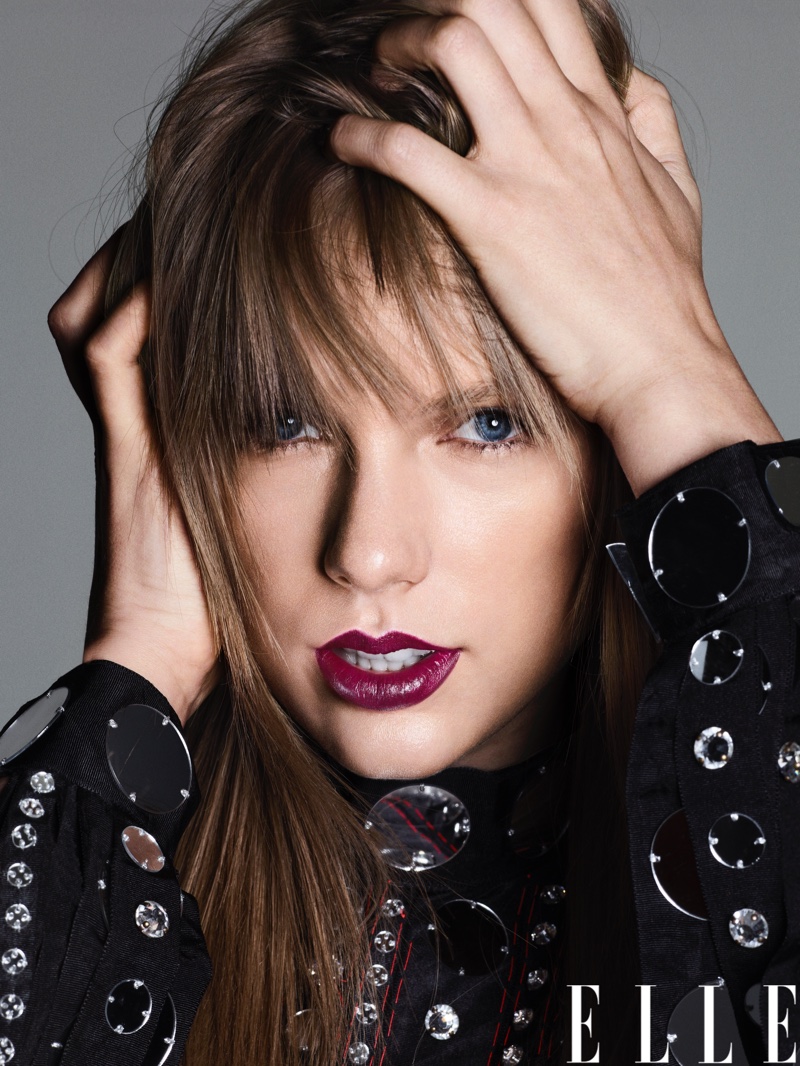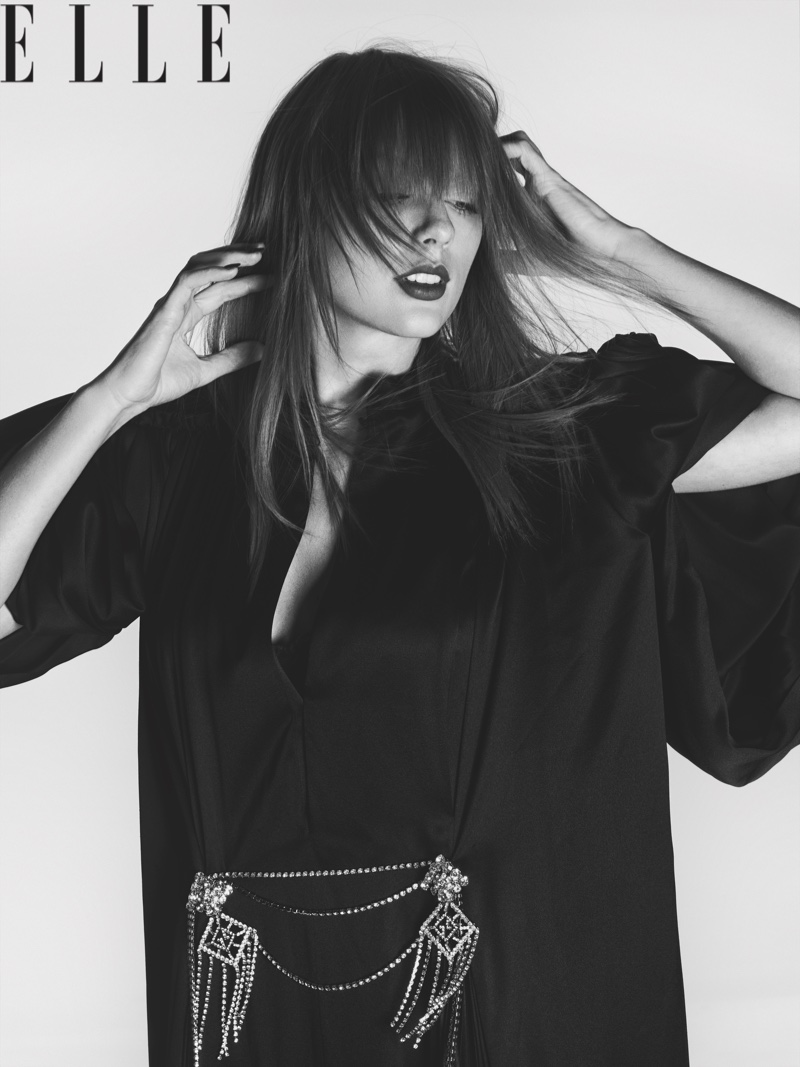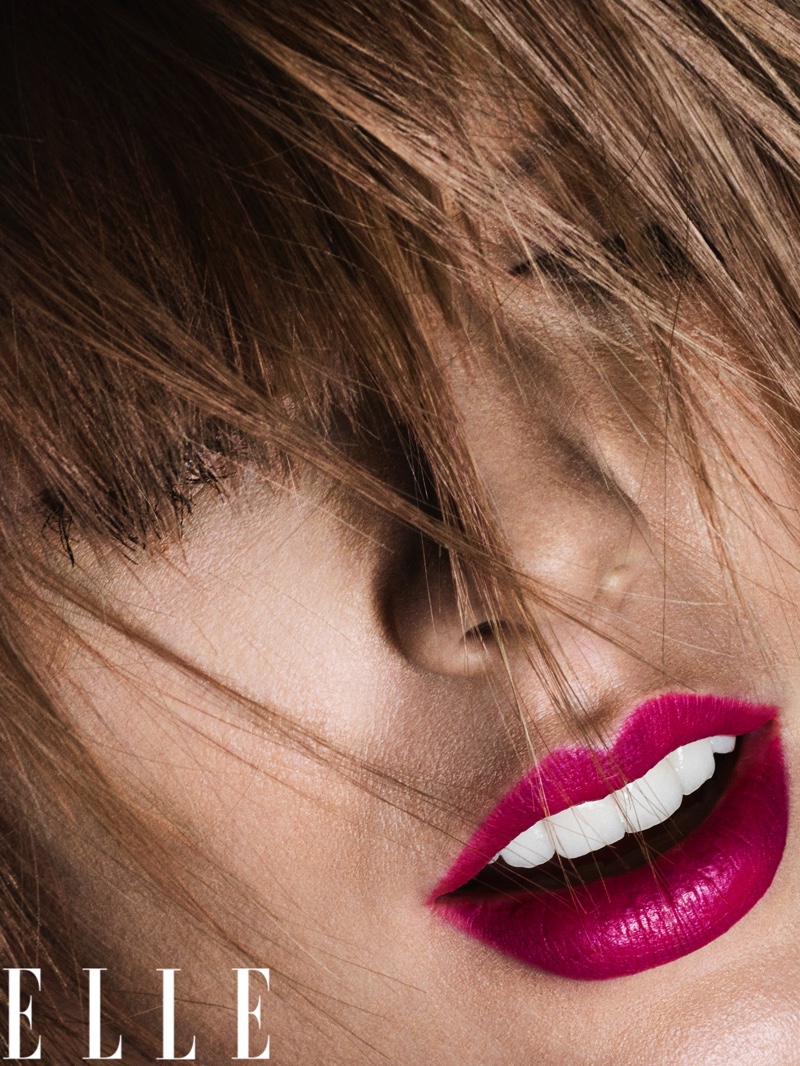 Photos: ELLE US/Ben Hassett