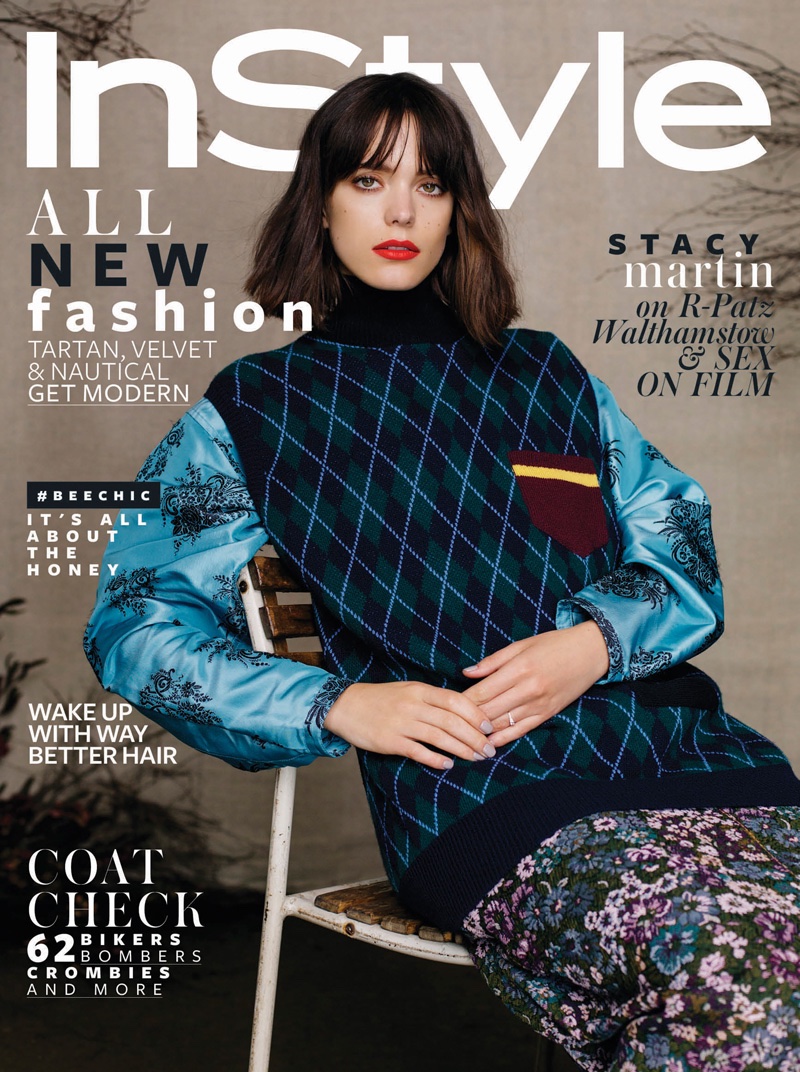 French-Anglo actress Stacy Martin is sitting pretty on the September 2016 cover of InStyle UK. The 'Nymphomaniac' stars wears an argyle vest, embroidered blouse and skirt from Miu Miu's fall collection. Inside the magazine, Stacy serves up elegant yet laid-back vibes in images captured by Jeff Hahn. Stylist Arabella Greenhill selects a mix of Victorian lace, trench coats and denim for Stacy to wear.
In her interview, Stacy talks about working with Shia LaBeouf, Robert Pattinson and dealing with the press.
Related: Stacy Martin Stars in Miu Miu's Debut Fragrance Campaign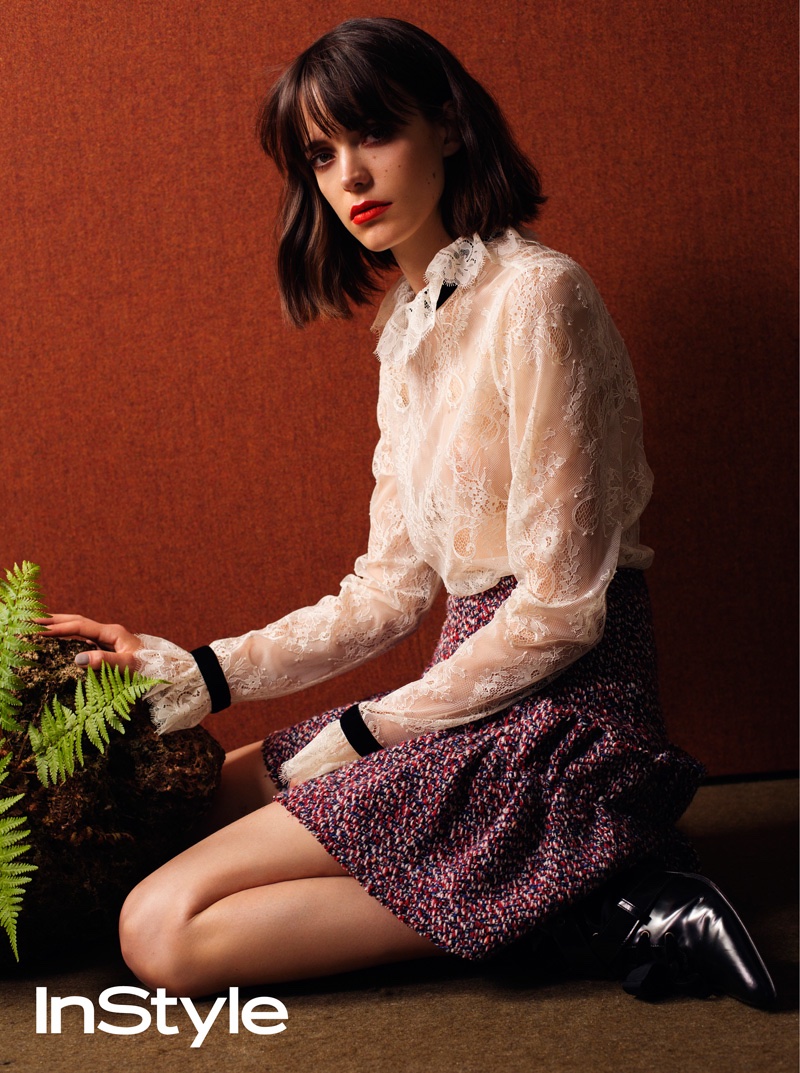 "It was difficult," she says about dealing with press during 'Nymphomaniac'. "I didn't even know what a press junket was. I'd never experienced it." The massed ranks of inquisitors were never likely to hold back. "They just thought it was some weird, porn thing. Journalists would ask me very indecent questions, like, how old I was when I lost my virginity. One, that's really irrelevant; two, f**k you!"
To read the feature in full, see the September issue of British InStyle, on sale now. Also available as a digital edition through Apple Newsstand.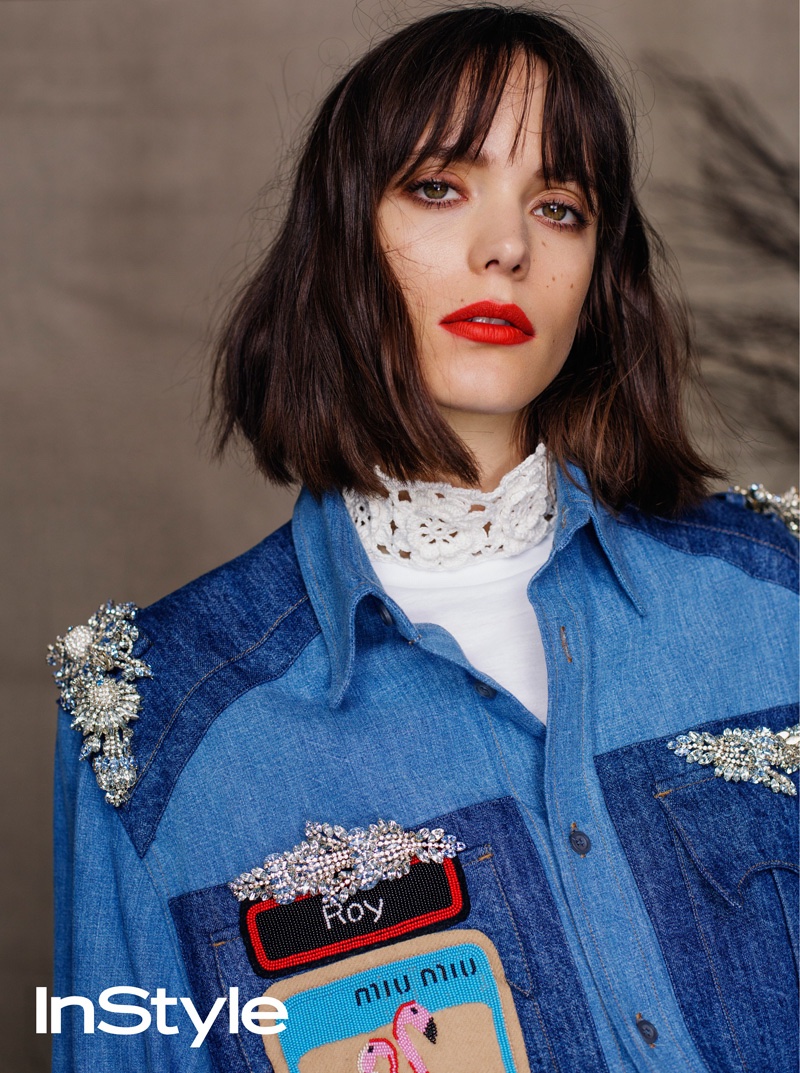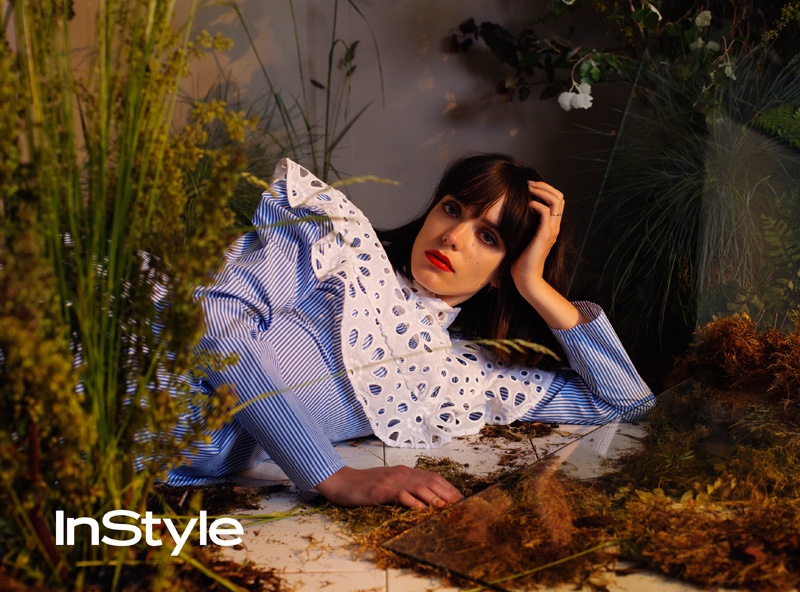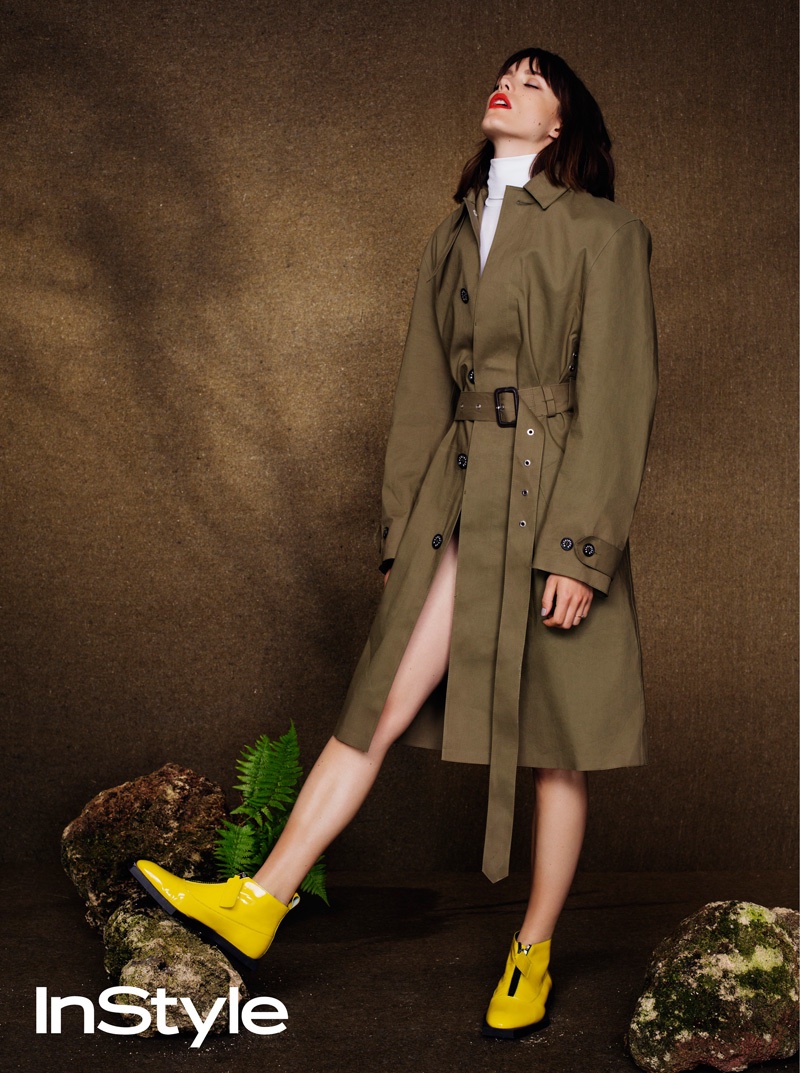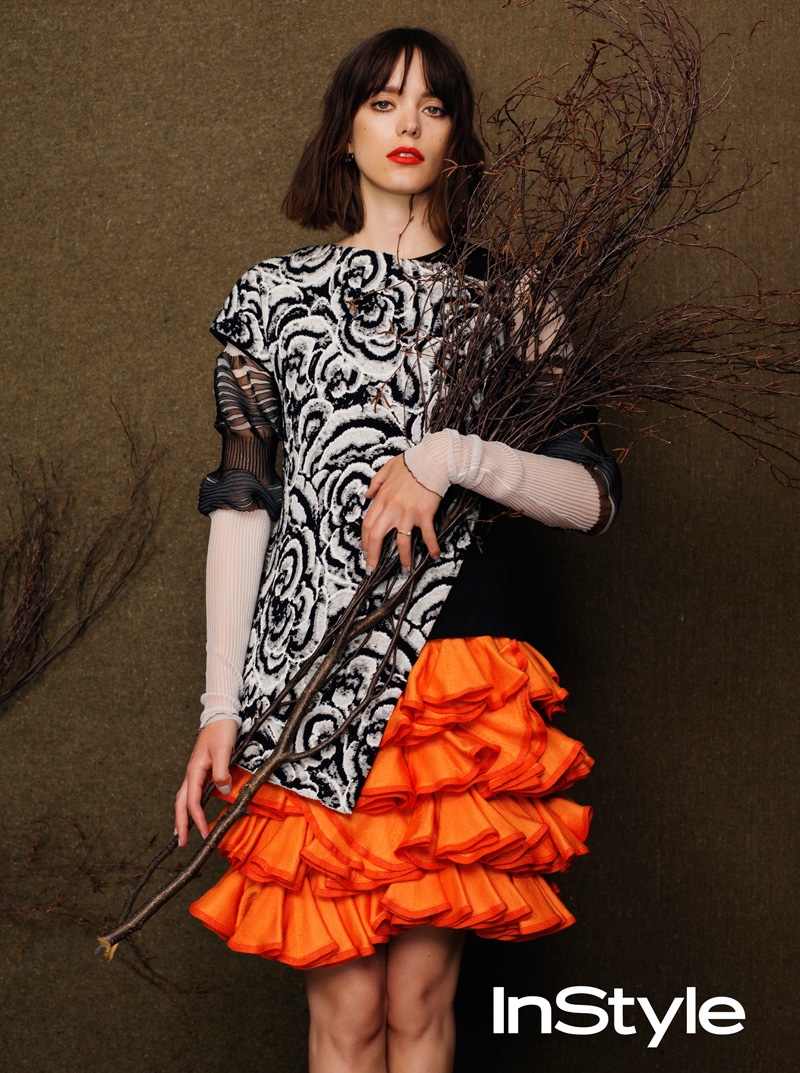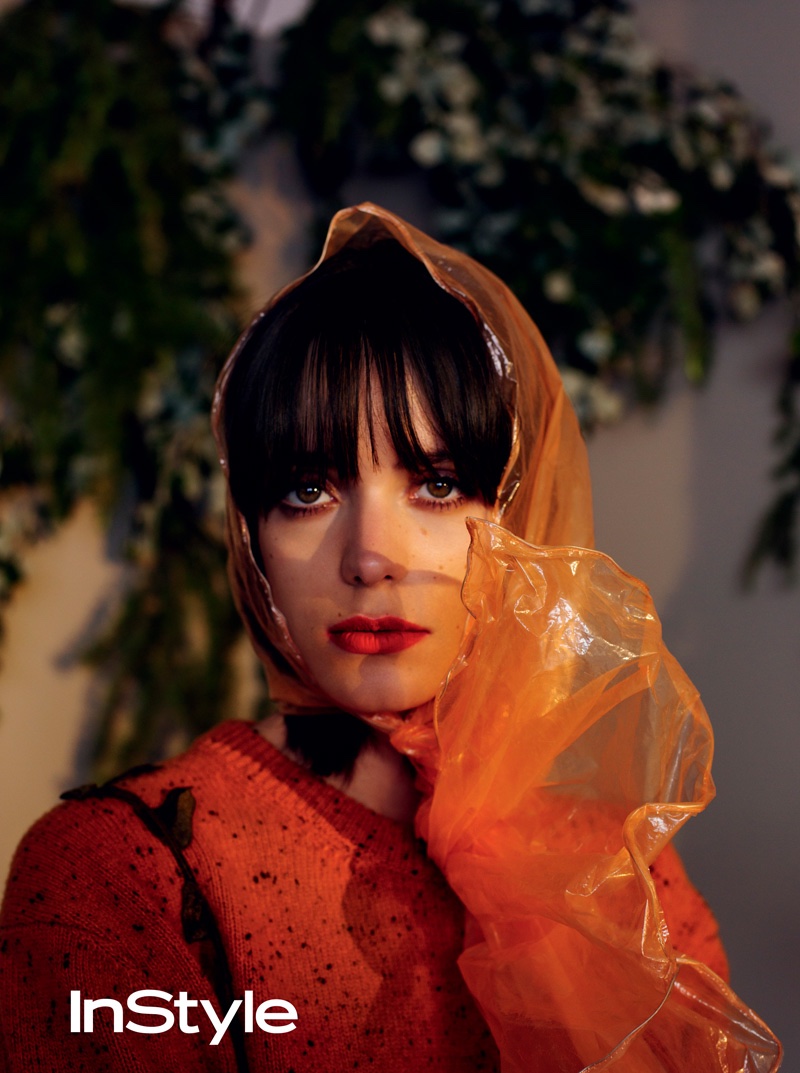 Images: Jeff Hahn for InStyle UK