'Modern Family' star Sofia Vergara graces the May 2015 cover of Vanity Fair, looking red-hot in a low-cut dress. Photographed by Annie Leibovitz, the Colombian actress gets candid about her style, body and rise to the top.
Related: Reese Witherspoon & Sofia Vergara Make a Funny Duo in 'Hot Pursuit' Trailer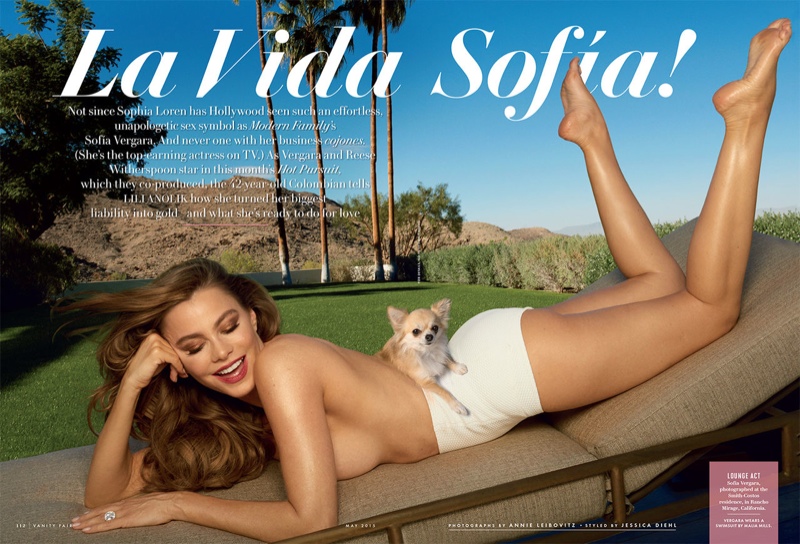 Often times, fashion critics will call Sofia out for wearing the same silhouette on the red carpet—a mermaid shape that no doubt complements her curvy figure. "Sometimes you read in the press like, oh, Sofía is wearing again the same shape dress, and I want to answer them and say, What the f—k do you want me to wear? Obviously there's a reason why that's what I go for," she says.