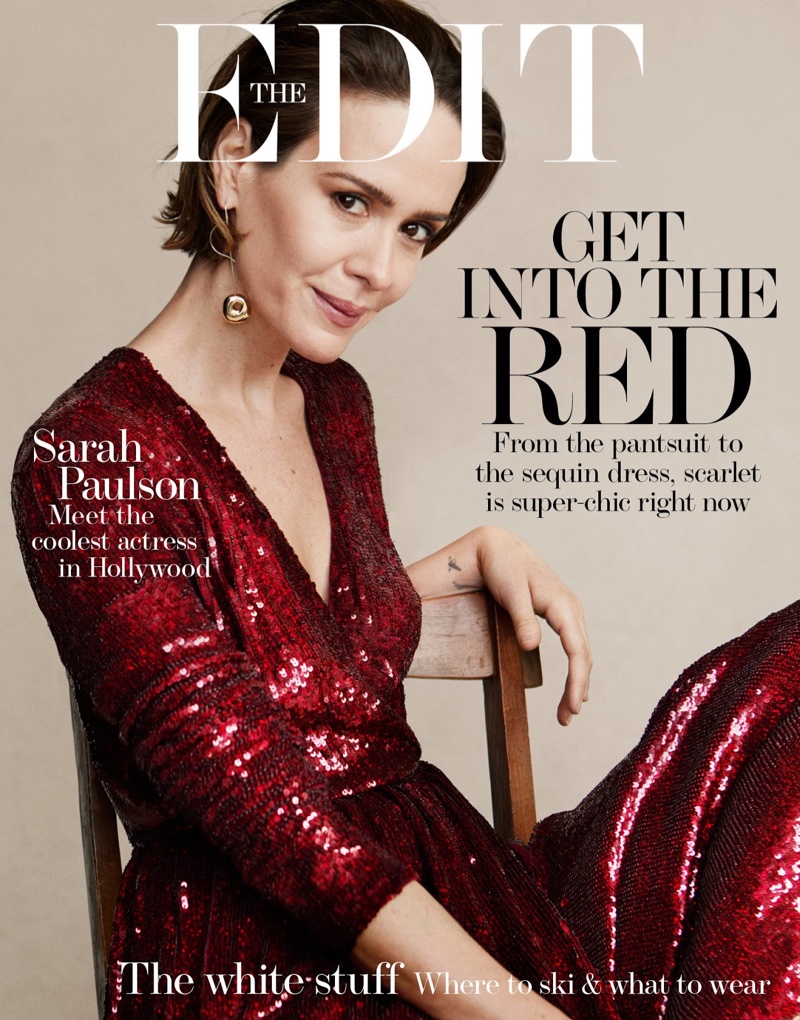 Actress Sarah Paulson sparkles in sequins for the December 7th, 2017 cover of The Edit from Net-a-Porter. Photographed by Victor Demarchelier, 'The American Horror Story: Cult' star poses in a red dress from Ashish with Leigh Miller earrings. In the accompanying shoot, Sarah continues to wear all-red outfits. Stylist Charles Varenne dresses the Golden Globe winner in designs from the likes of Stella McCartney, Balenciaga and Marc Jacobs.
Related: Sarah Paulson Poses in Dreamy Dresses for No Tofu Magazine

Cover Shoot: Sarah Paulson for The Edit December 2017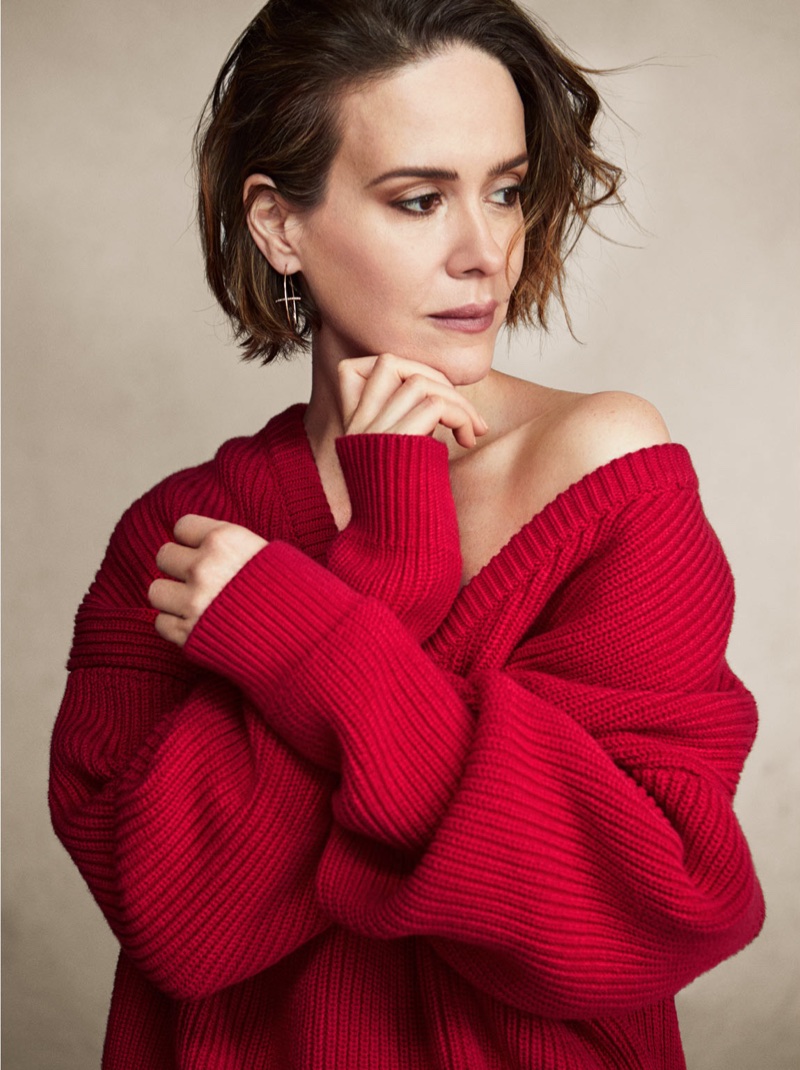 Sarah Paulson on Having an Unconventional Life
In her interview, Sarah talks about how she lives an unconventional life.
"My life choices are, um, unconventional. I'm with a much older person and people find that totally fascinating and odd, and, to me, it's the least interesting thing about me. But I do feel a bit unconventional. I am a woman of a certain age who chose not to have children, and who has made my career my priority. I am the captain of my own ship, and I've never looked to anyone else to validate that, or tell me it's okay."