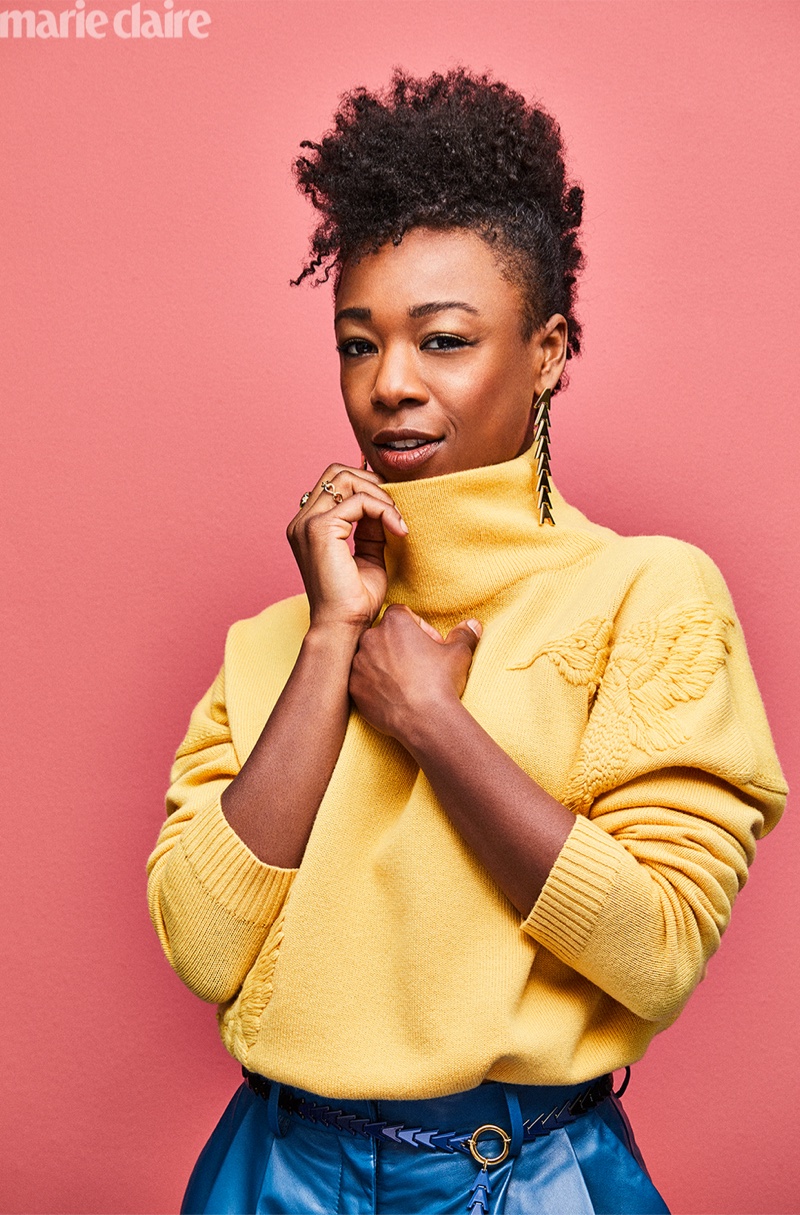 Samira Wiley takes the spotlight for the July 2019 issue of Marie Claire US. Captured by Allie Holloway, 'The Handmaid's Tale' star wears summer ready looks. Samira shows off her winning smile in ensembles styled by Sam Spector. The natural haired beauty embraces designs from labels such as Saint Laurent, Chanel and Dolce & Gabbana.
Related: 'Orange is the New Black' Star Samira Wiley Fronts Christian Siriano Shoot

Samira Wiley for Marie Claire US July 2019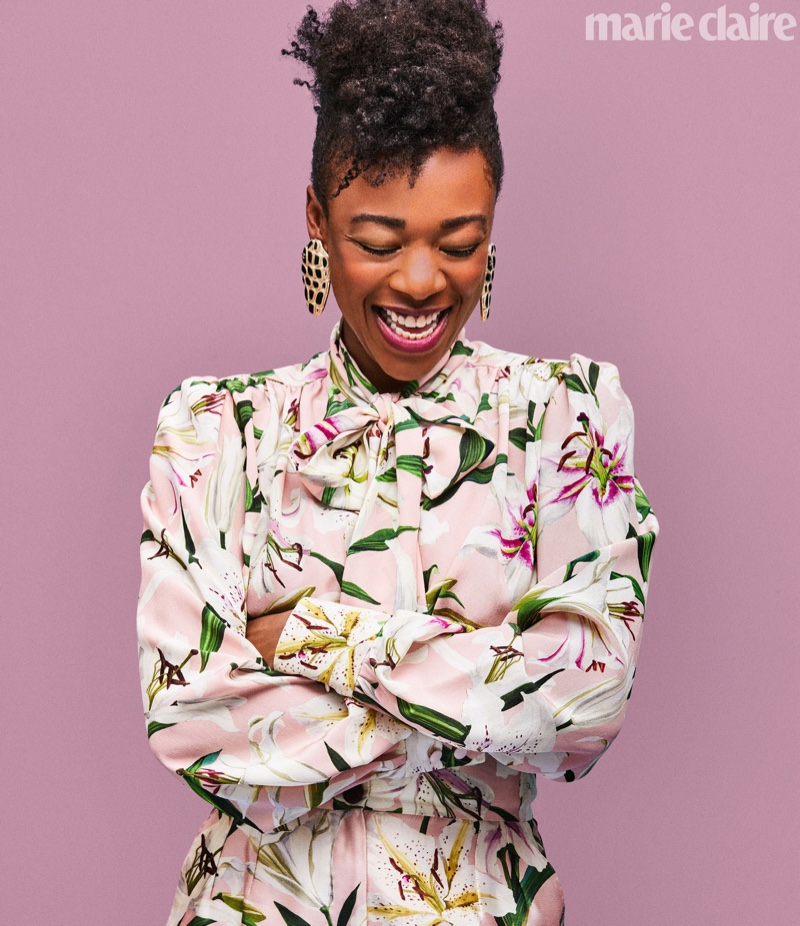 Samira Wiley on Her Role in 'The Handmaid's Tale'
In her interview, Samira talks about her character on The Handmaid's Tale.
Being a black, queer woman who gets to play a black, queer woman is invaluable. It's proof that progress is being made."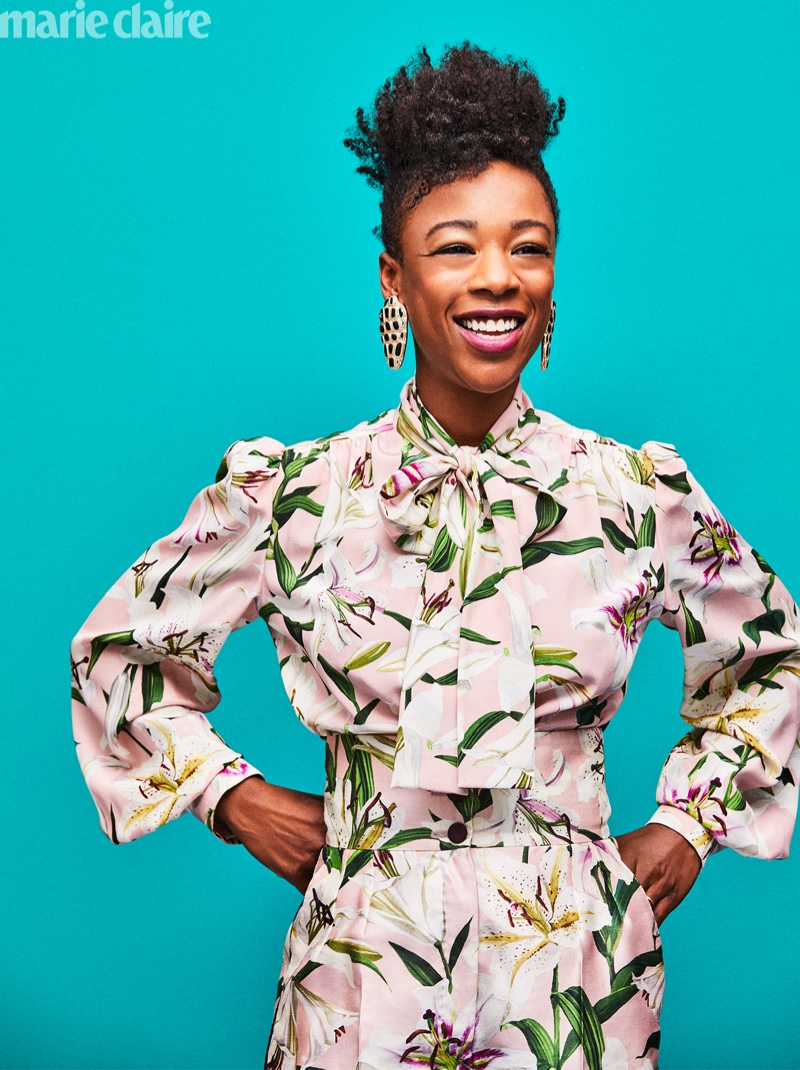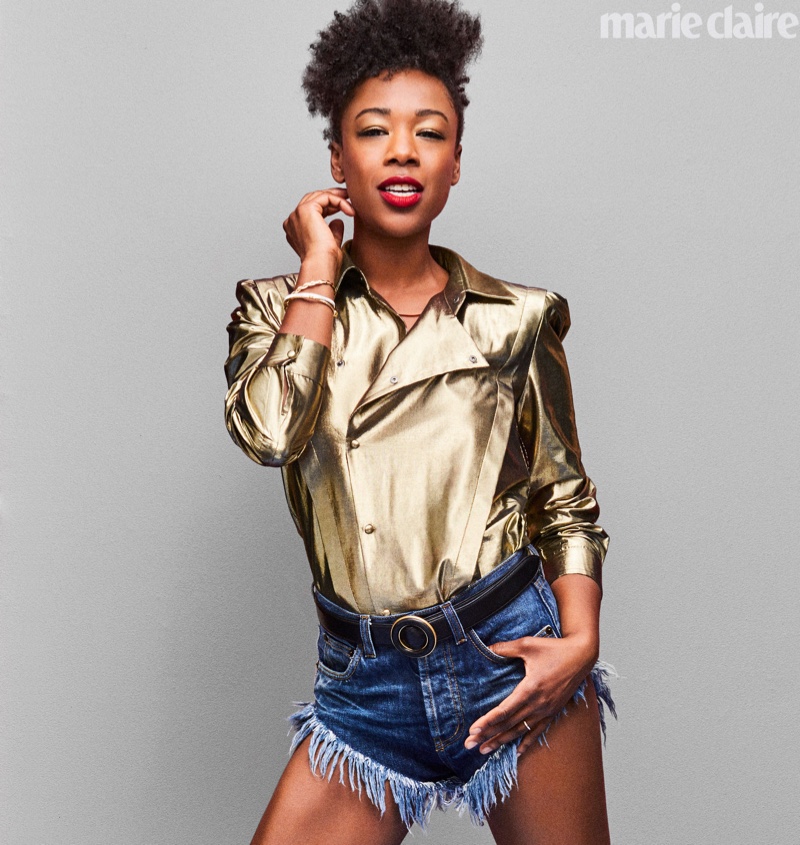 Photos: Allie Holloway / Marie Claire US