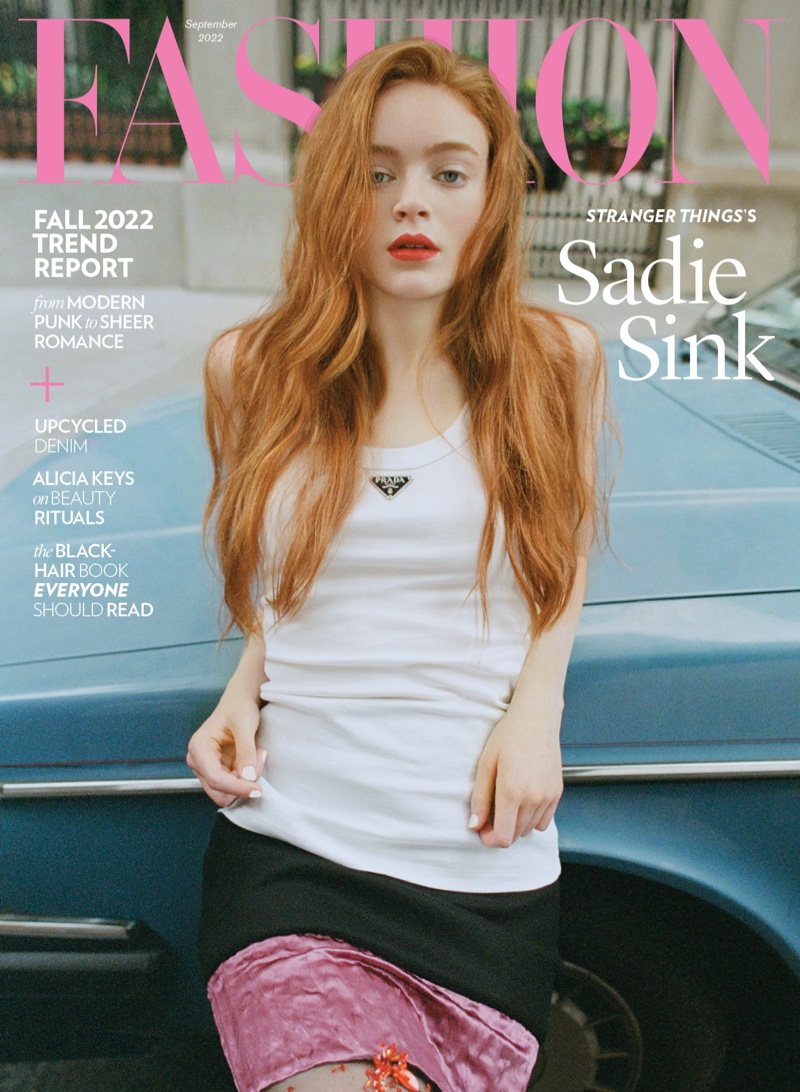 Stranger Things star Sadie Sink is the September 2022 cover star of FASHION Magazine. The redhead actress appears on the magazine's first cover wearing a top and skirt by Prada while striking a pose next to a vehicle. On the second one, she can be seen wearing an Emporio Armani outfit paired with platform shoes by Gucci.
Cover Shoot: Sadie Sink for FASHION Magazine September 2022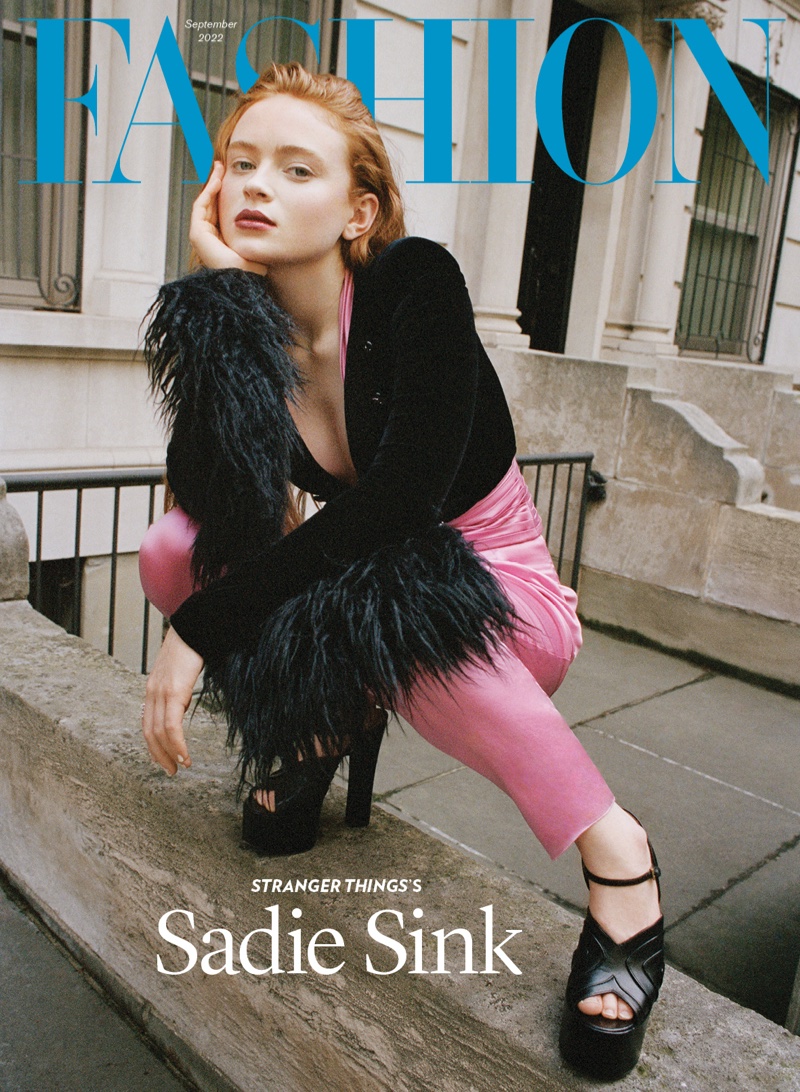 Royal Gilbert is the photographer who took the photos for the photoshoot, which features primarily pink fall designs from designer collections. George Antonopoulos is in charge of the creative direction for the shoot, and Karen Clarkson is in charge of the styling.
Related: Sadie Sink Collaborates With Pull & Bear on Fashion Line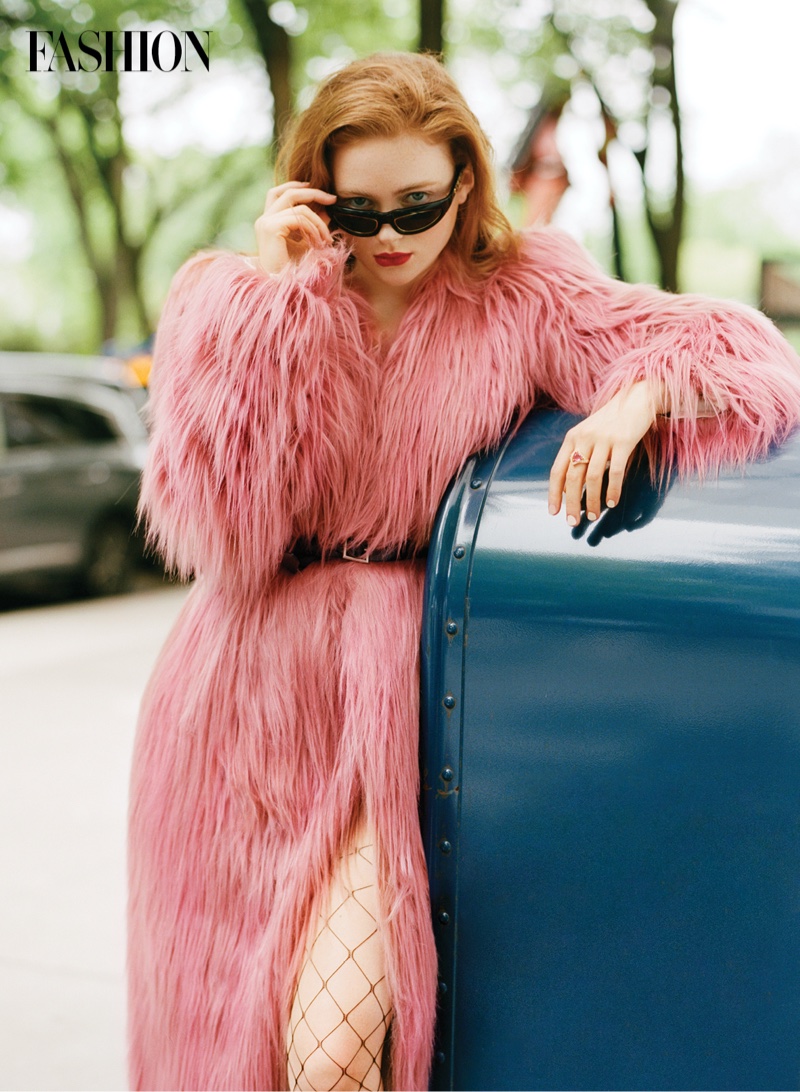 "It's such a weird and specific situation that the Strangers Things cast and I are all in because the world knows who our characters are but we're still trying to figure out who we are as people," Sadie shares. "I think being in the industry accelerates you and you mature faster. But for the most part, it's just so fun because the cast is all going through it together."

Sadie Sink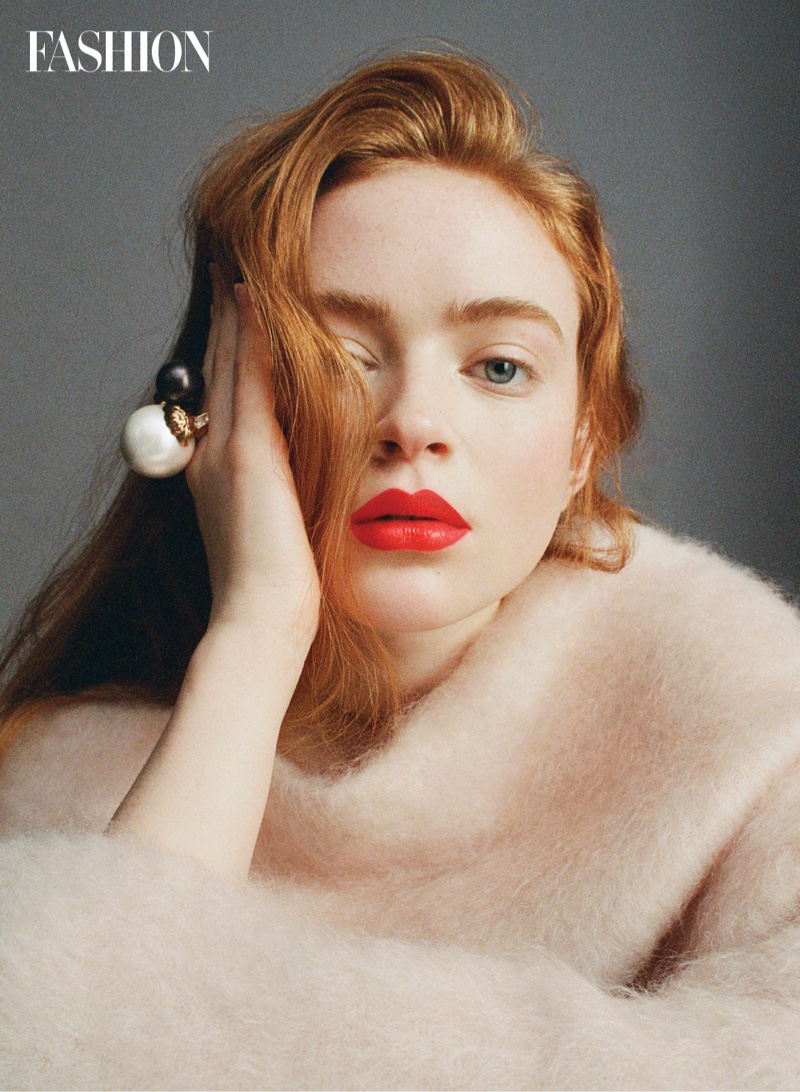 Sadie Sink's wardrobe includes labels such as Moschino, Versace, and GCDS, ranging from faux fur coats to tailored jackets and even a gown. When it comes to beauty, hairstylist Tommy Buckett tends to her tresses, while Quinn Murphy takes care of her makeup and nails.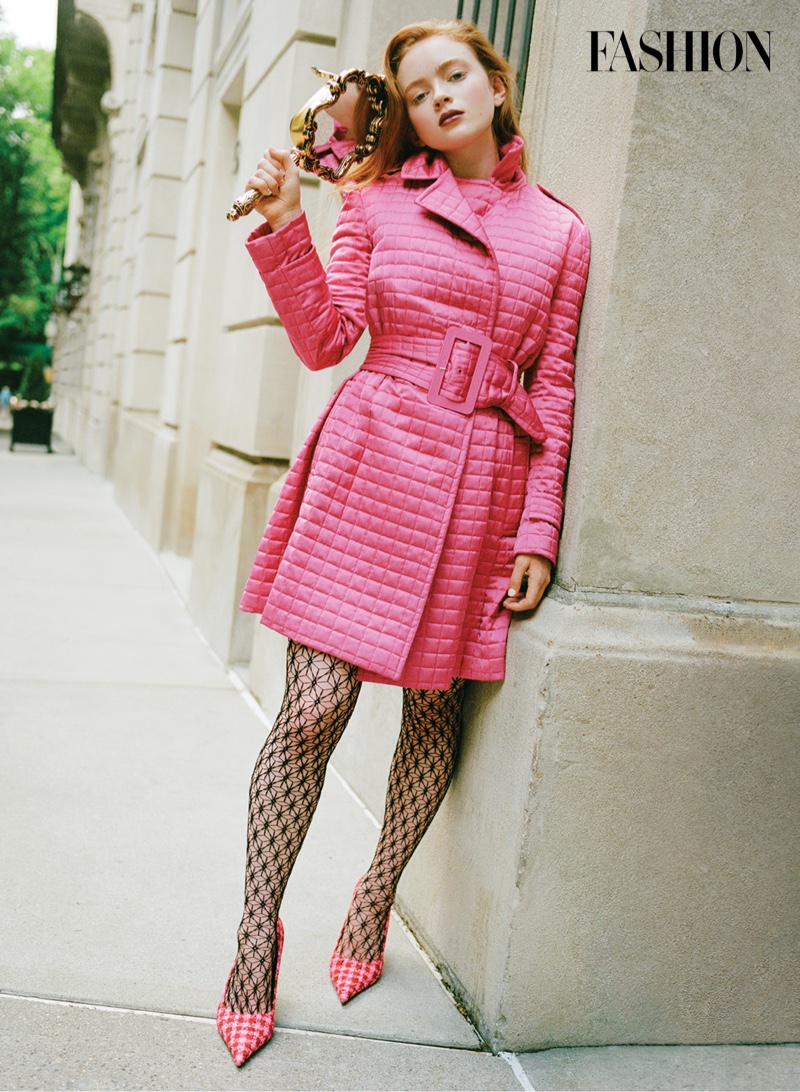 Sadie on fashion:
"I feel more like myself when I'm not dressed up." That said, her love of blazers transcends both celebrity and real-life Sadie. "I will wear them until the day I die," she laughs.
FASHION's September issue will arrive on Apple News+ starting August 1st and newsstands beginning August 8th.