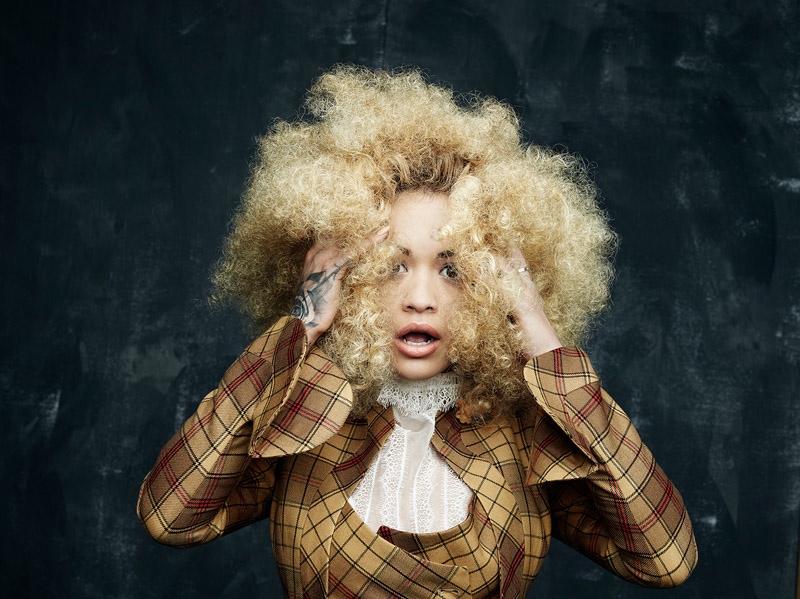 Always a fashion chameleon, Rita Ora tries on a new look for a new shoot with Hunger Magazine online. The 'Poison' singer poses for Rankin with a mane of curls while sporting tartan looks from brands like Vivienne Westwood and A Child of the Jago styled by Kim Howells. Rita talks to the magazine about feminism, her second album, love and much more.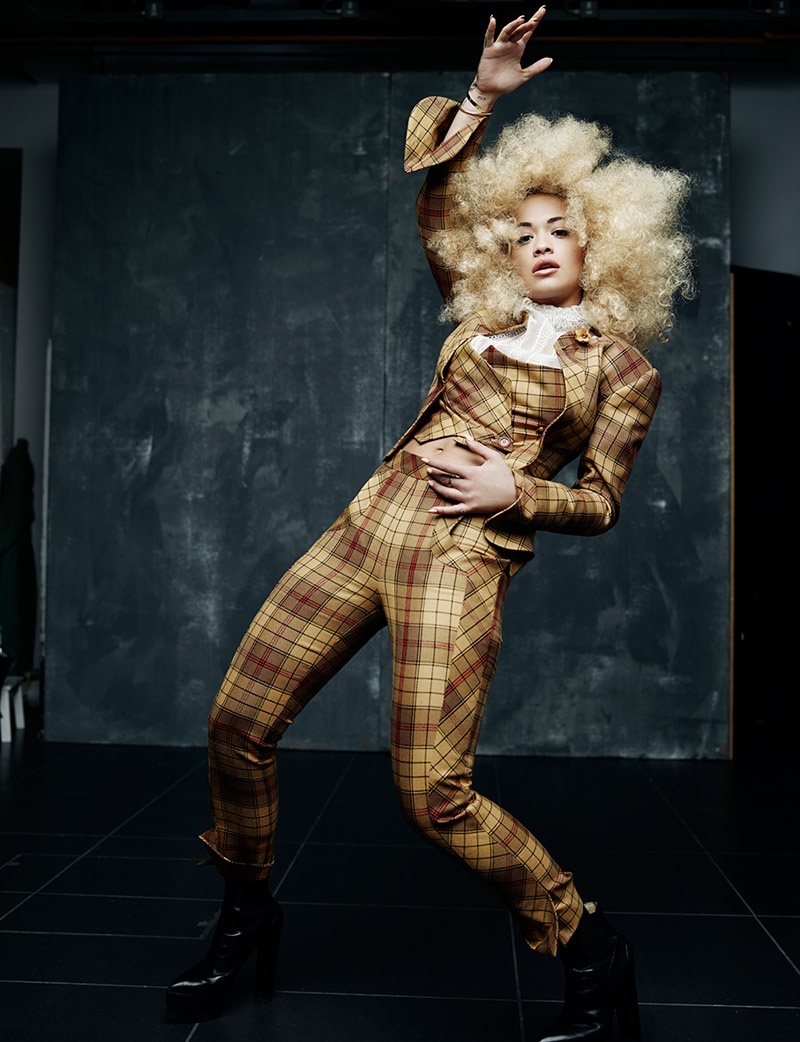 Rita tells Holly Fraser in an interview for Hunger TV, "People tend to feel intimidated by a woman that's comfortable in her own skin." She continues, "And that comes to my whole point of supporting feminism; I'm a real believer in Pussy Power. I love my girls, like Charli XCX and Iggy, I love what Arianna did with her open letter, I love Miley and Katy Perry, and B is always on the next fucking level. Women are finally sticking up for each other. It's been a long time coming."
See more images and read the full interview on HungerTV.com.