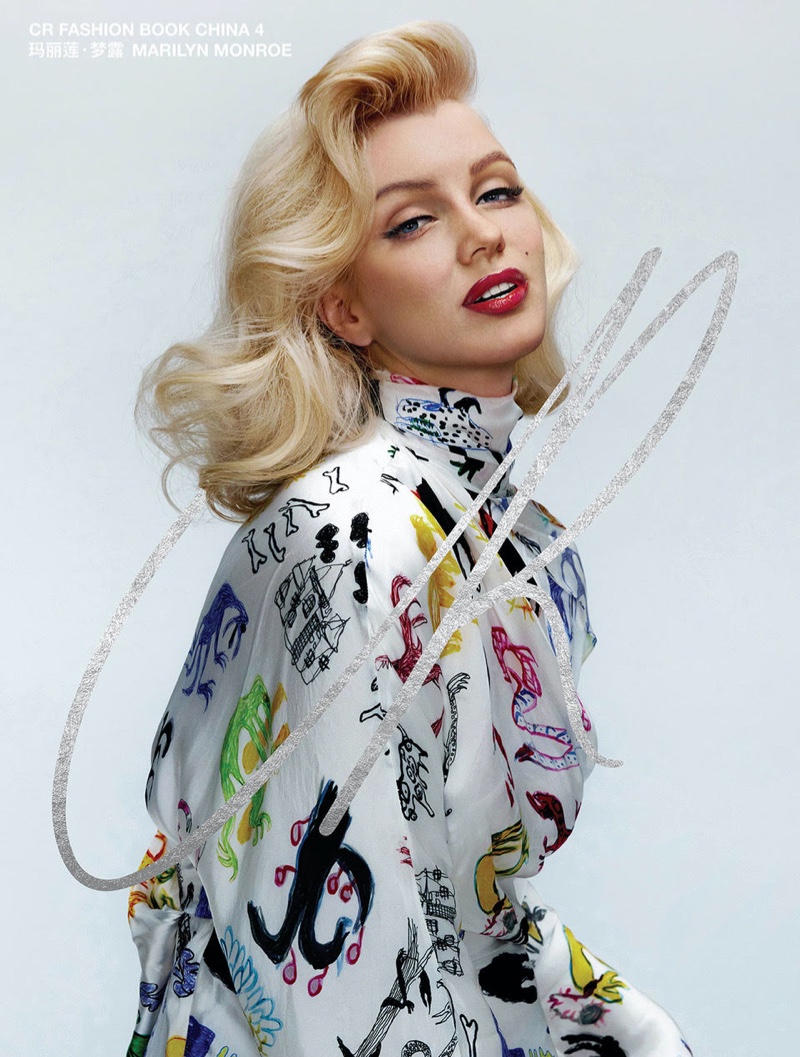 Marilyn Monroe posthumously appears as the cover star of CR Fashion Book China. Photographer An Le captured the blonde icon for a series of digitally created pictures that were produced utilizing the most cutting-edge CGI technology. The star wears contemporary pieces from notable fashion brands such as Balenciaga, Fendi, and Miu Miu, amongst others.
Marilyn Monroe by An Le for CR Fashion Book China #4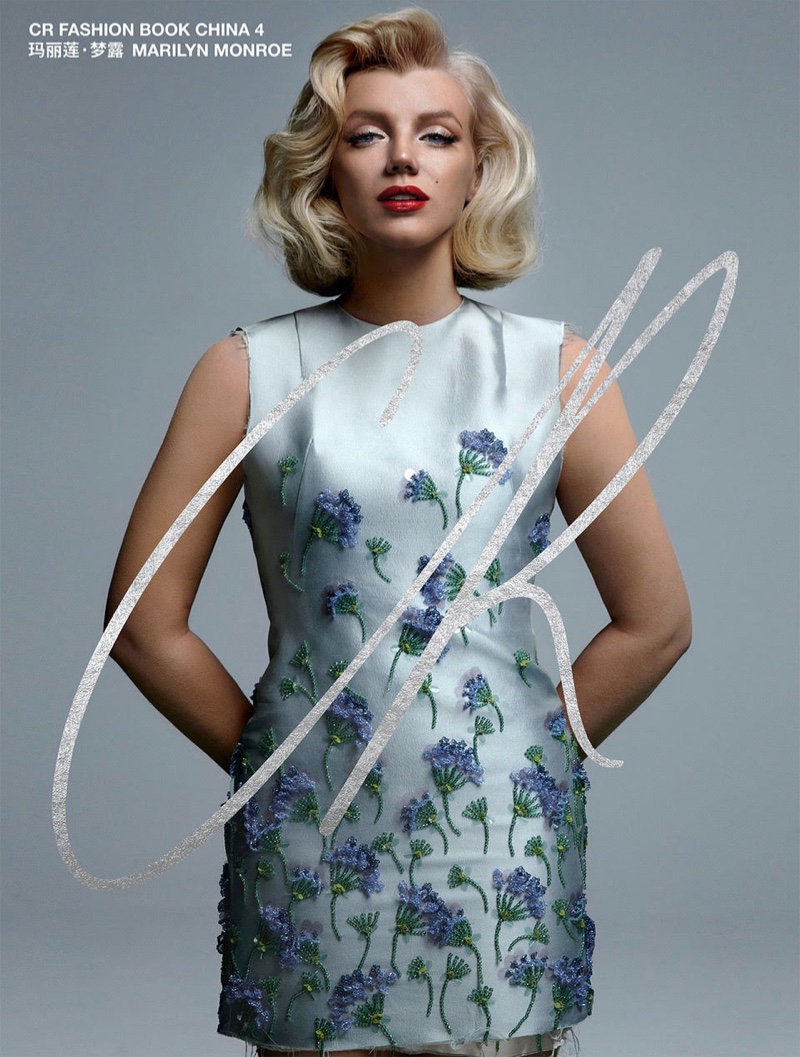 Carine Roitfeld was responsible for curating the styles, ranging from shimmering embellishments to casual denim. Marilyn Monroe is seen in one photo wearing a sleeveless dress by Miu Miu embroidered with blue flowers. Another picture of her shows a printed Balenciaga design, which presents a more contemporary representation of the celebrity. 
Related: Karlie Kloss Dresses as Marilyn Monroe for Halloween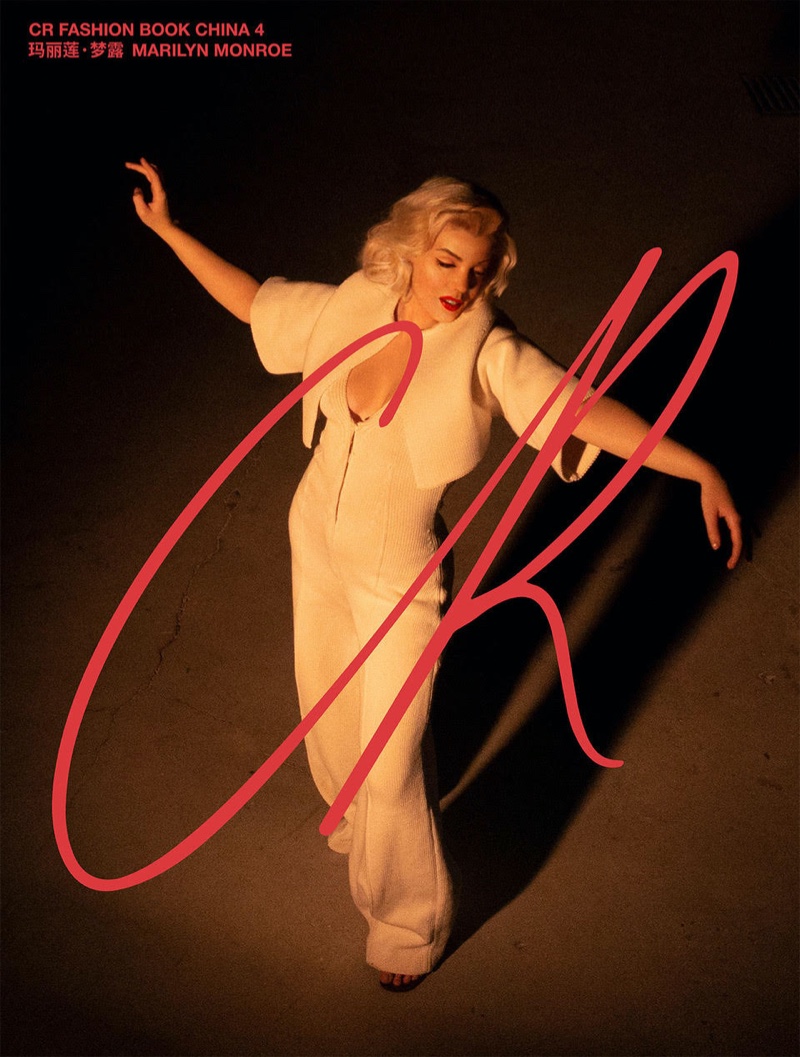 Now Open TV's Victoria Pavon and An Le worked on the creative direction for the shoot. It took around eight months to work on this project, from the time it was first conceived until its release today. CR Fashion Book China can now be purchased at newsstands internationally. Additionally, each of the eight covers will be made available as an NFT on Amethyst.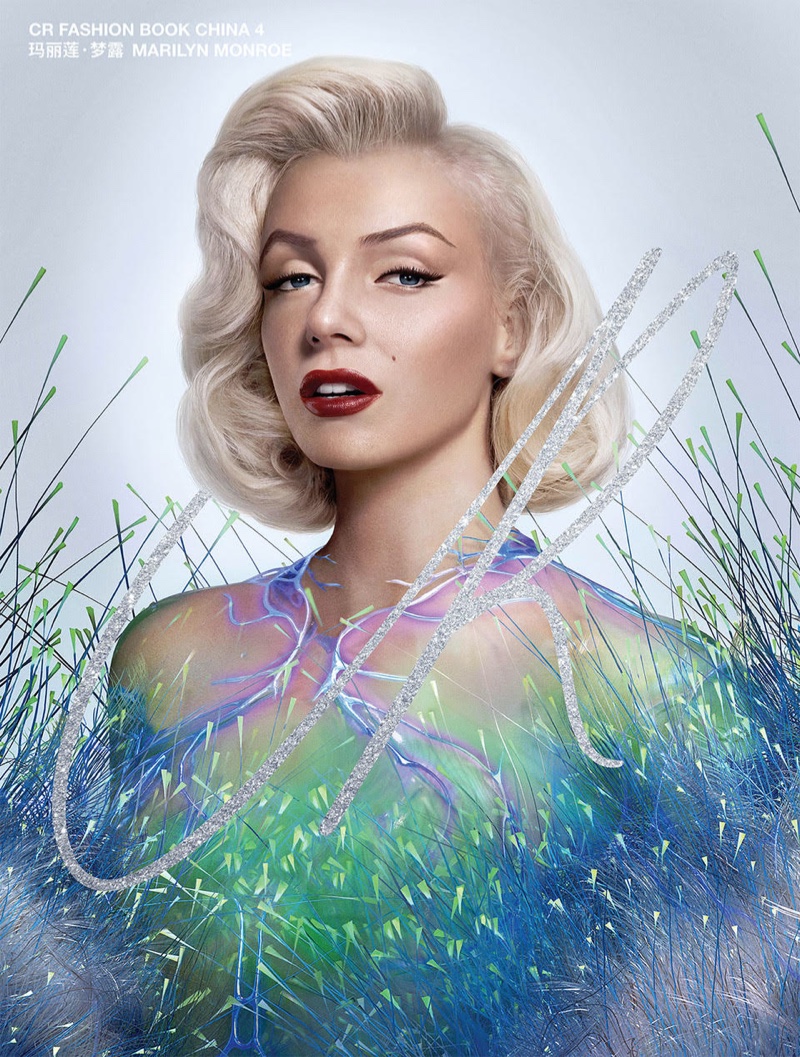 "This project has been a long and meticulous process. From its first conception to the release today, it is about 8 months or so. Our team of talented CGI artists at @nowopentv created Marilyn in 3D based on countless images of her in different angles and facial expressions. Every skin [pore] and [texture was] created from scratch," Now Open TV shares via email.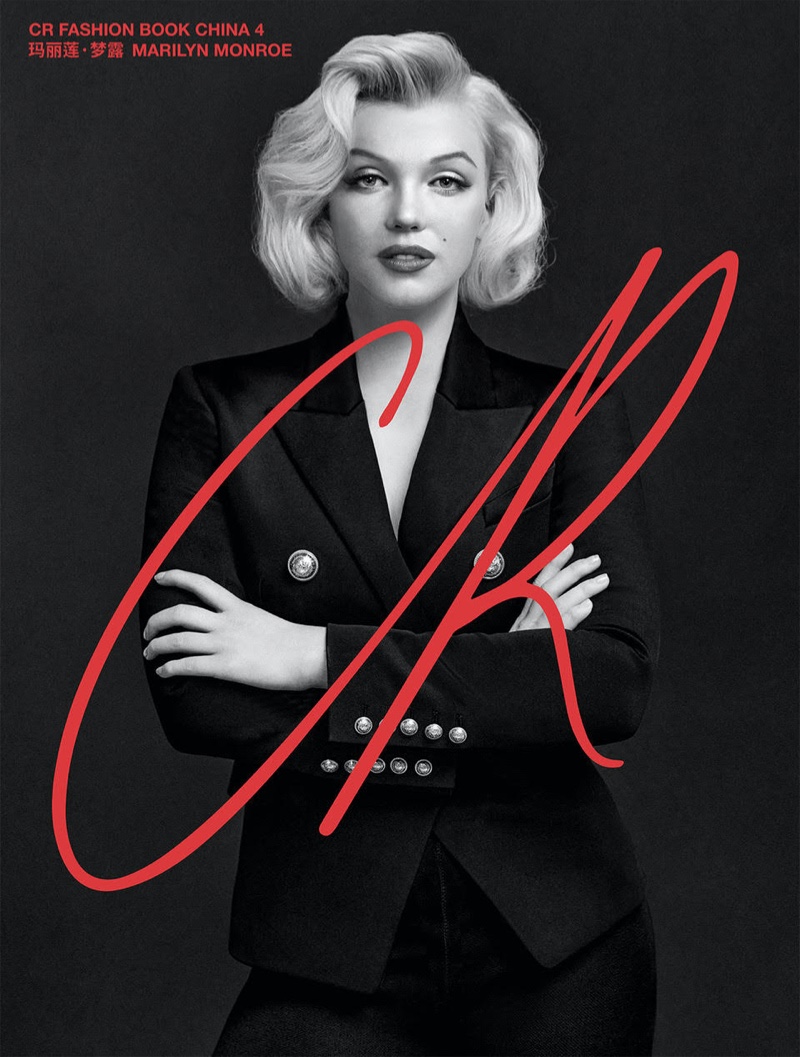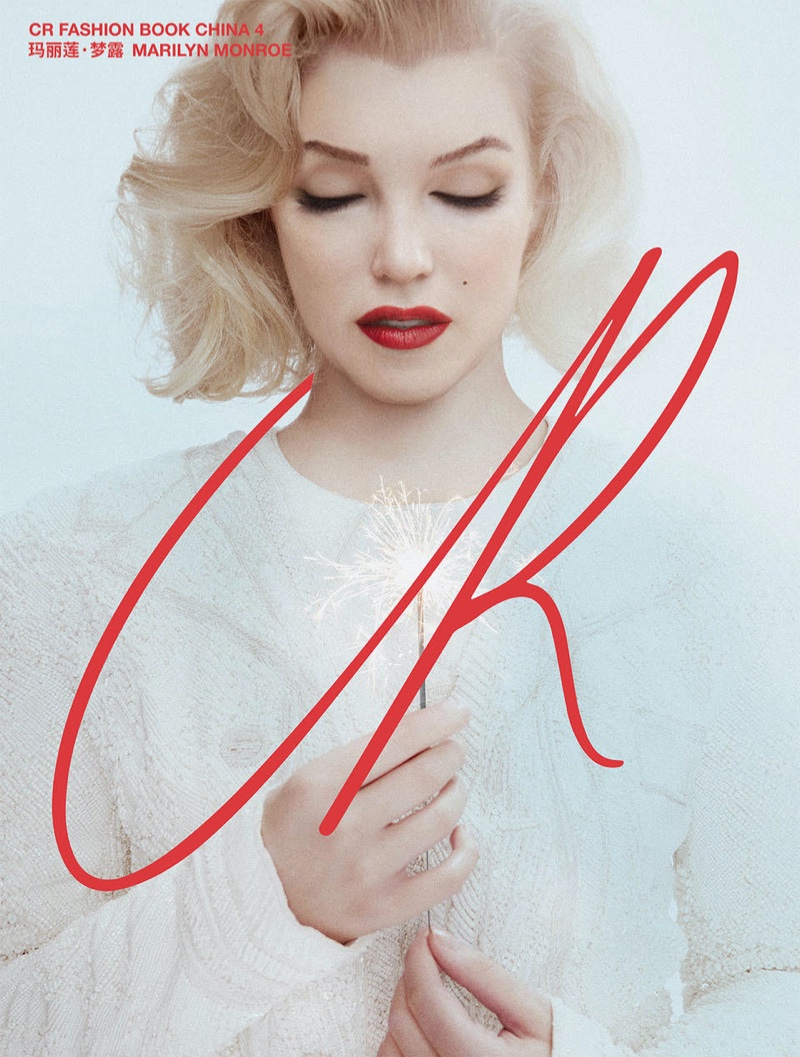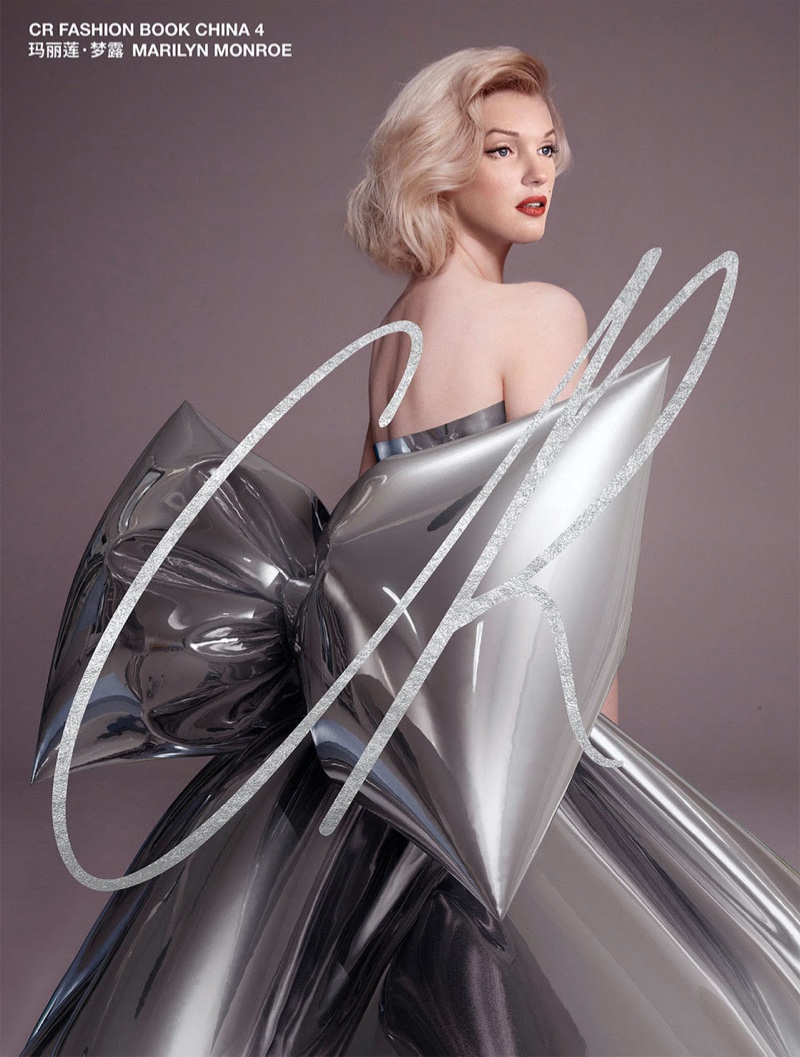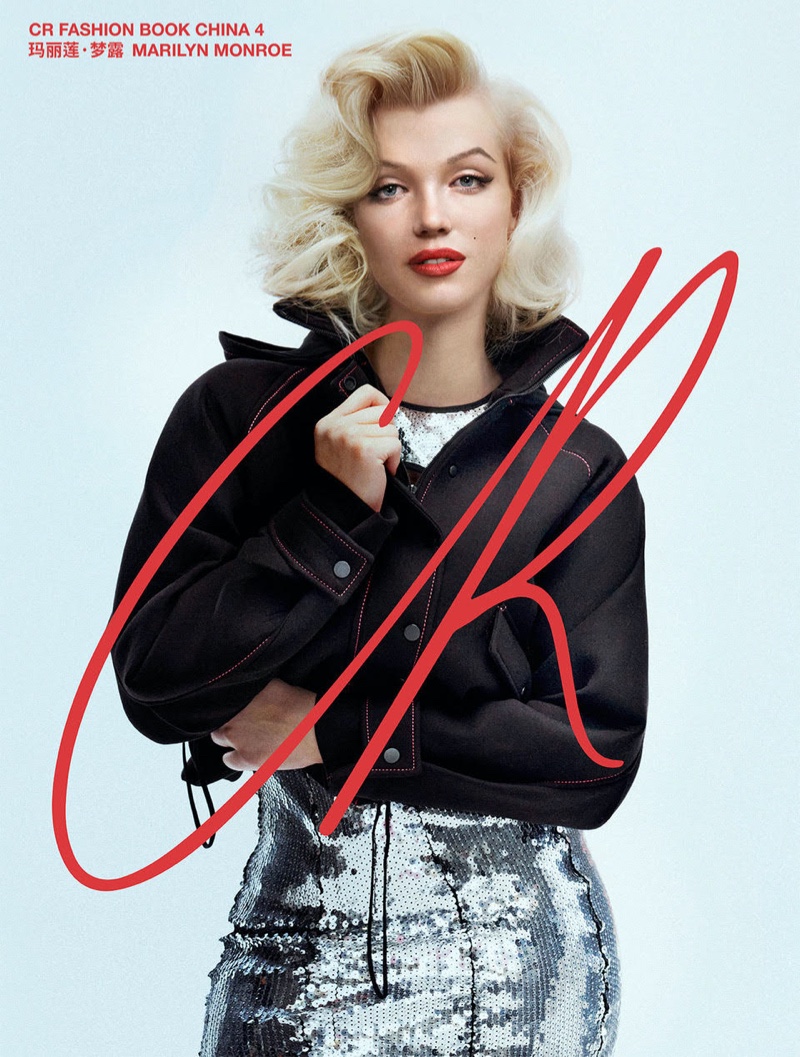 Icon: Marilyn Monroe @MarilynMonroe
Project Curator: Carine Roitfeld @CarineRoitfeld
Photographer: An Le
NowOpenTV Creative Directors: Victoria Pavon @pavonvic & An Le @anlestudio
Marilyn Monroe Estate Creative Director: Jim Gibb
Executive Production: NowOpenTV @nowopentv
3D/CGI/Post-Production: NowOpenTV
Project Director: Elliott Foote @elliottfoote
Fashion Director: Gaultier Desandre Navarre @gaultier_comme_jeanpaul
Hair: Orlando Pita @hairbyOrlandoPita
Makeup: Fulvia Farolfi @FulviaFarolfi
Manicurist: Jin Soon Choi @jinsoonchoi
Set Design: Stockton Hall @stocktonhall
Real-World Styling Model: Victorious Konig @victoriouskonig
Casting Body Double & Extras: Phoebe Pritchett @ 199x Casting @199xcasting