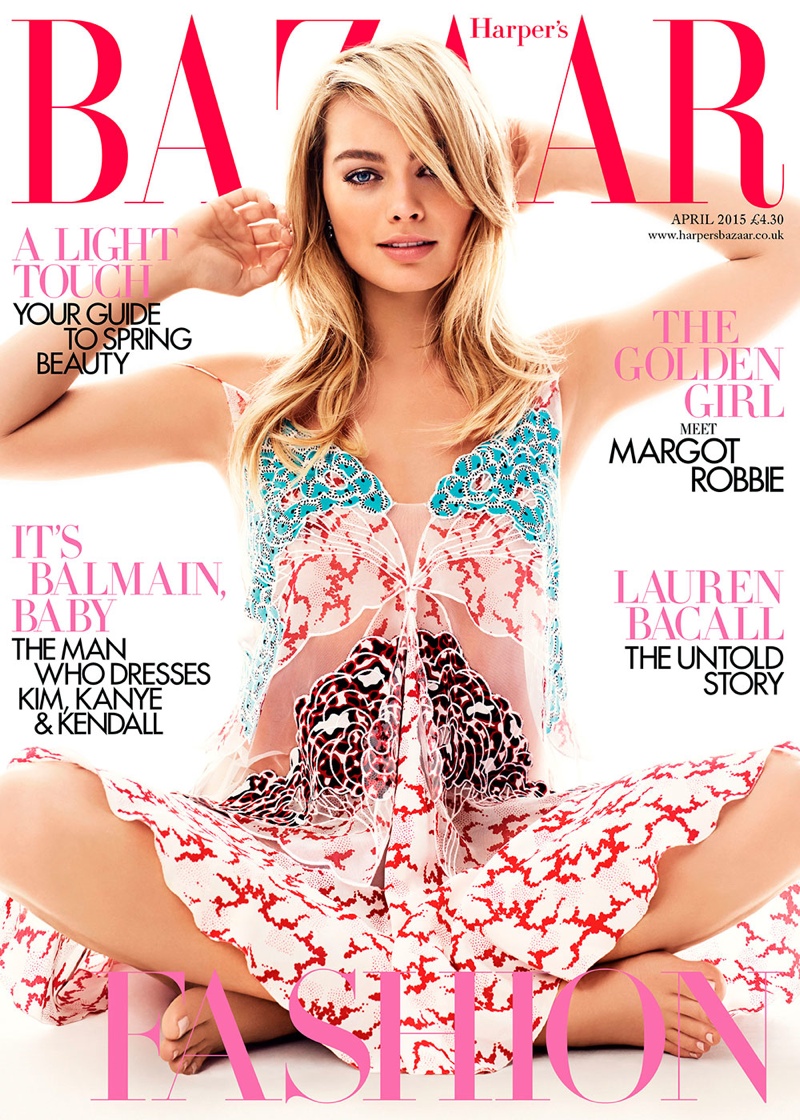 Actress Margot Robbie lands the April 2015 cover form Harper's Bazaar UK looking beautiful in a dress from Stella McCartney. Photographed by David Slijper, the blonde wears spring looks for her photo shoot. In her interview, she talks about her 'The Wolf of Wall Street' audition and how she slapped Leonardo DiCaprio.
Related: Margot Robbie Poses for Vogue Australia, Discusses 'Focus' with Will Smith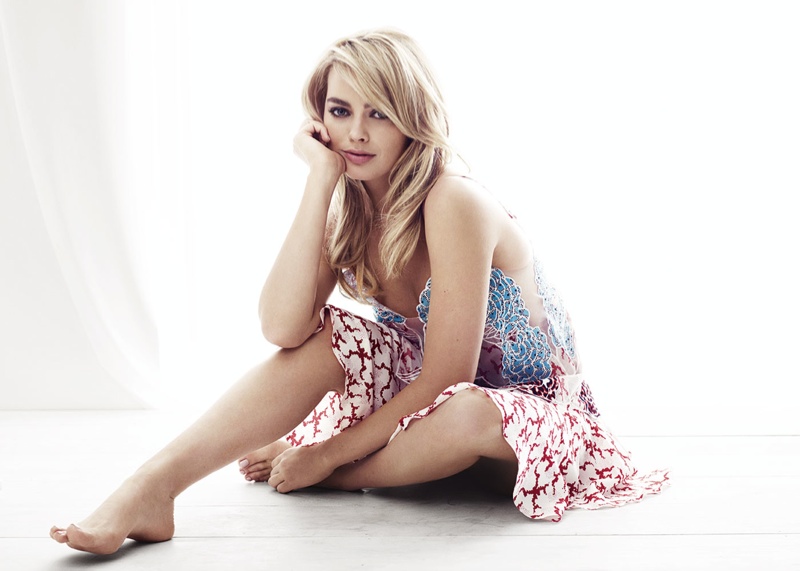 "In my head I was like, 'You have literally 30 seconds left in this room and if you don't do something impressive nothing will ever come of it. It's a once-in-a-lifetime chance, just take it.'…I just go, Whack! I hit him in the face. And then I scream, 'Fuck you!' And that's not in the script at all. The room just went dead silent and I froze."
But it turned out that DiCaprio and Martin Scorsese loved it and she ended up getting the part.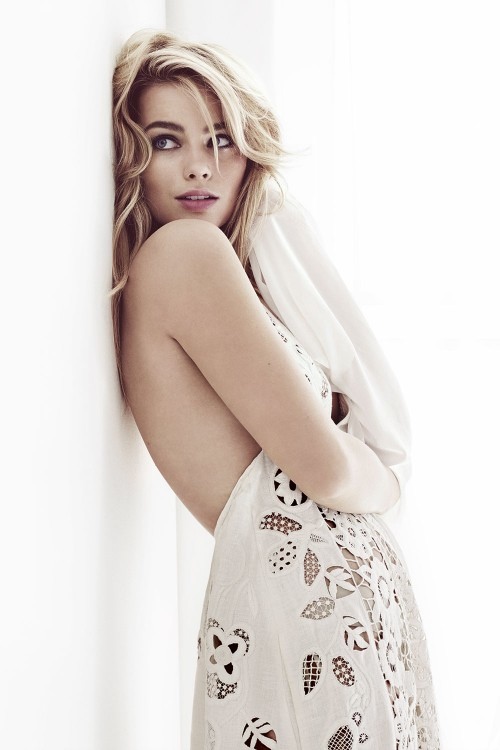 Photos: Harper's Bazaar UK/David Slijper