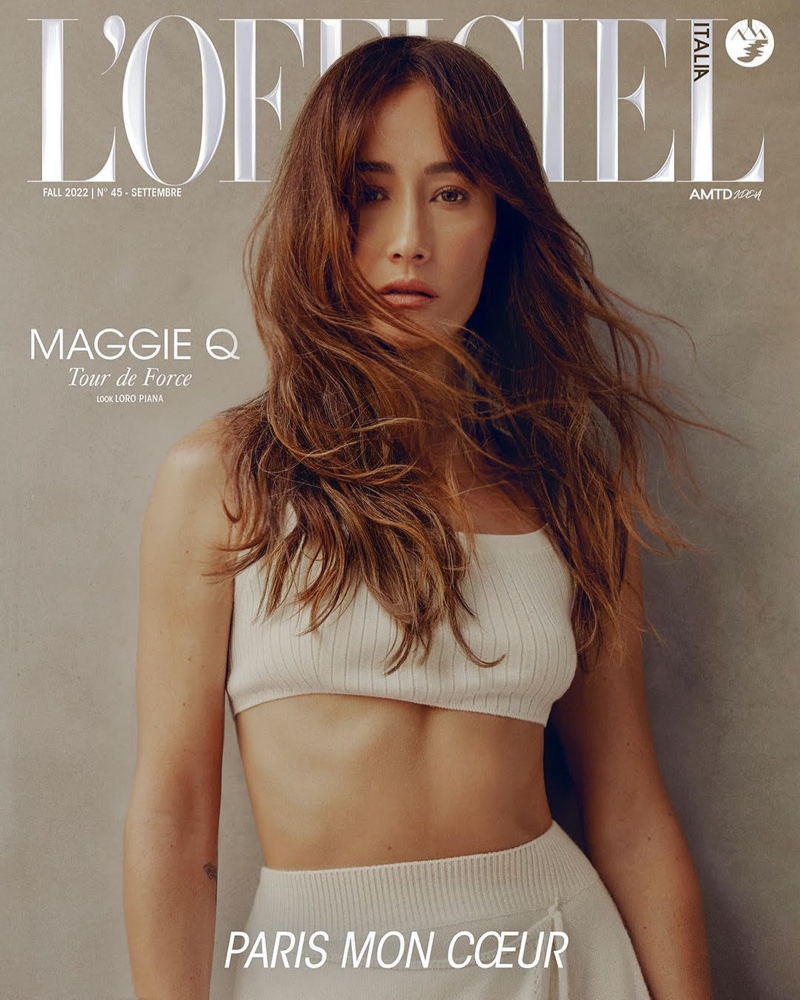 Photographed by David Urbanke, actress Maggie Q captivates on the Fall 2022 cover of L'Officiel Italia. Italian label Loro Piana is the fashion brand behind the actress's outfit, which consists of a knit top and skirt. The cover line for the cover reads: Tour de Force.
Cover Shoot: Maggie Q for L'Officiel Italia Fall 2022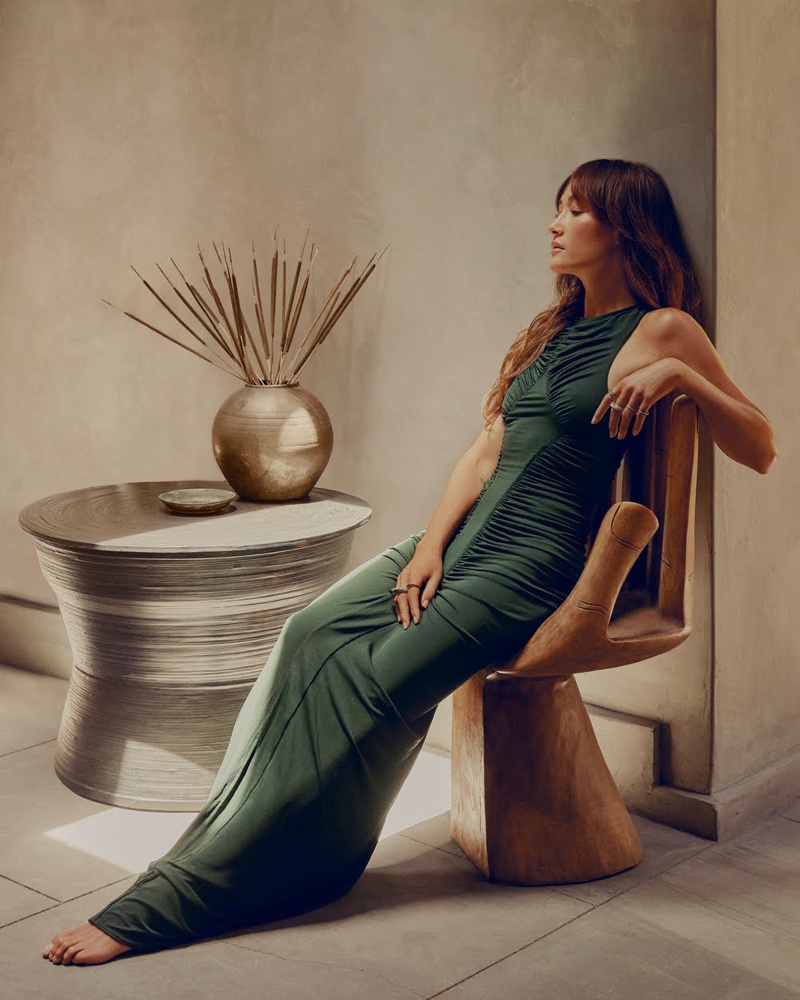 In the accompanying photographs, she can be seen posing in various chic outfits, including sweater dresses, maxi dresses, bustier tops, and sweater dresses. The shoot takes place at Maggie Q's home, and Gaultier Desandre Navarre is in charge of the styling with fashion direction by Giulio Martinelli.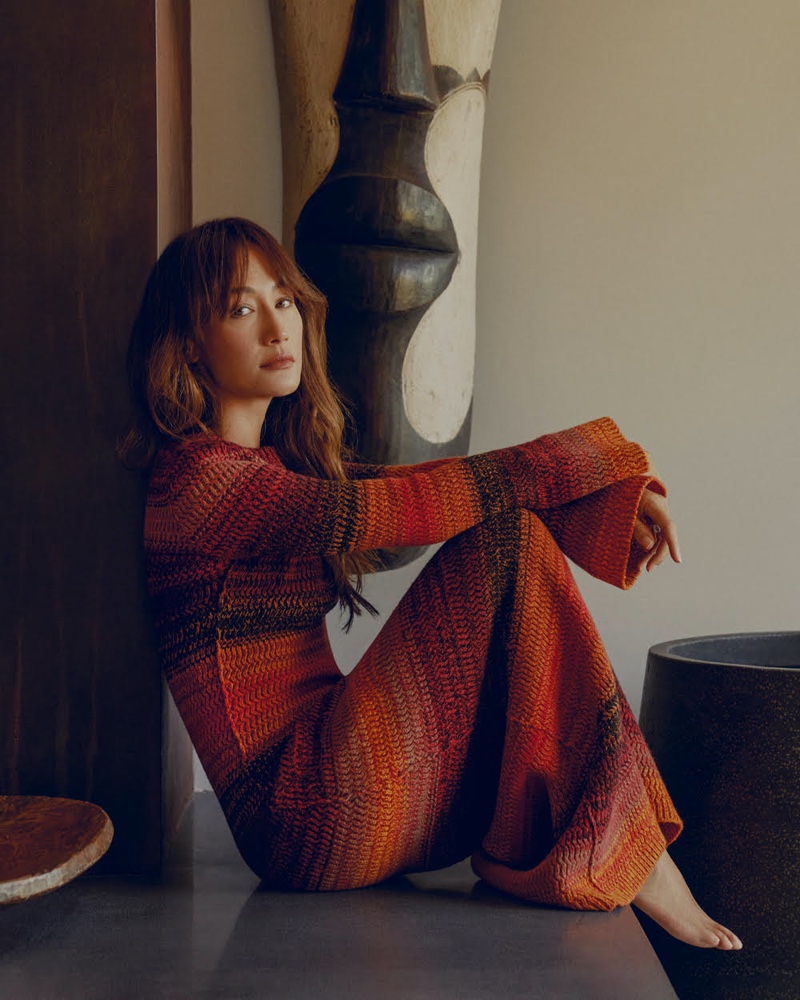 Giampietro Baudo is the editor-in-chief of the magazine. Derek Yuen, a hairstylist, works on her brown hair while Mai Quynh, a makeup artist, finishes Maggie Q's flawless complexion.