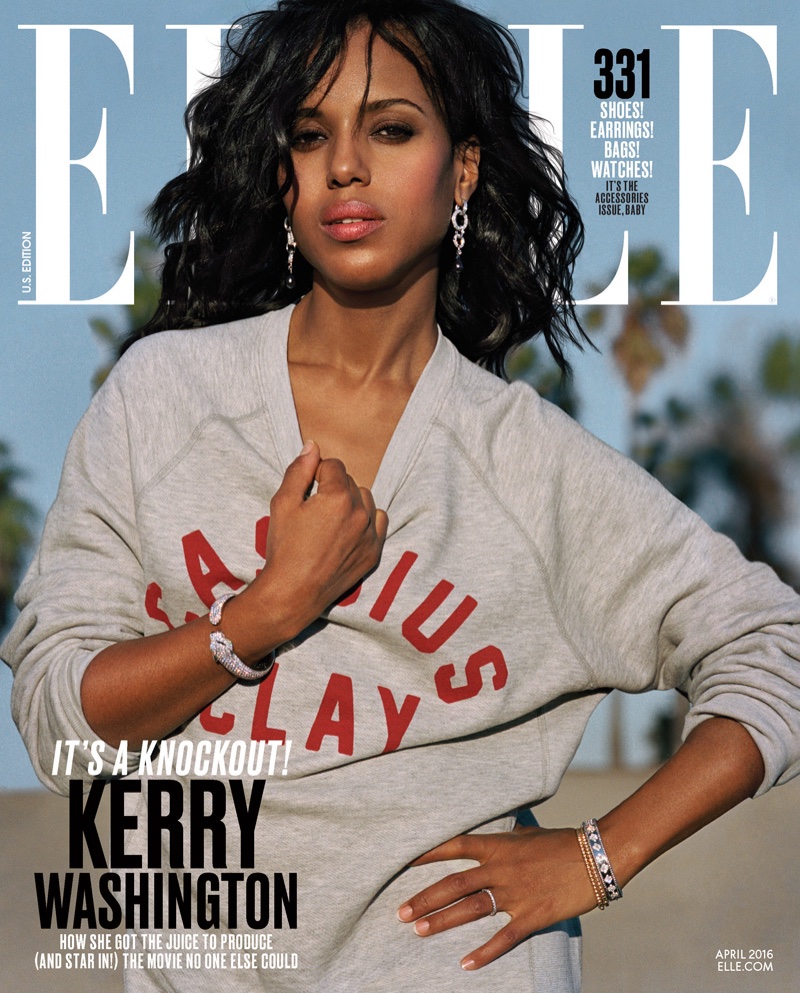 'Confirmation' star Kerry Washington graces the April 2016 cover of ELLE Magazine, looking casual chic in a grey sweatshirt from Shinola that reads: Cassius Clay. Photographed by Dan Martensen, Kerry heads to the beach wearing the designs of Versace, Chloe and Altuzarra amongst others. The recent mom wears her hair in gorgeous waves with a smokey eye makeup look.
In her interview, Kerry opened up about her 'Confirmation' role, motherhood and being friends with Shonda Rhimes. Talking about the controversy about Anita Hill and Supreme Court nominee Clarence Thomas in 1991 that influenced 'Conformation', she says, "This moment was so important because it created a language around women being able to protect themselves. The behavior that Anita Hill described was going on in a lot of offices throughout the country, and most people didn't think they were doing anything wrong."
"But this created awareness around that and around the need for women's voices to be heard in our public spaces, both testifying before Congress and sitting on the committee. It really was such a huge cultural shift."
Kerry Washington – ELLE April 2016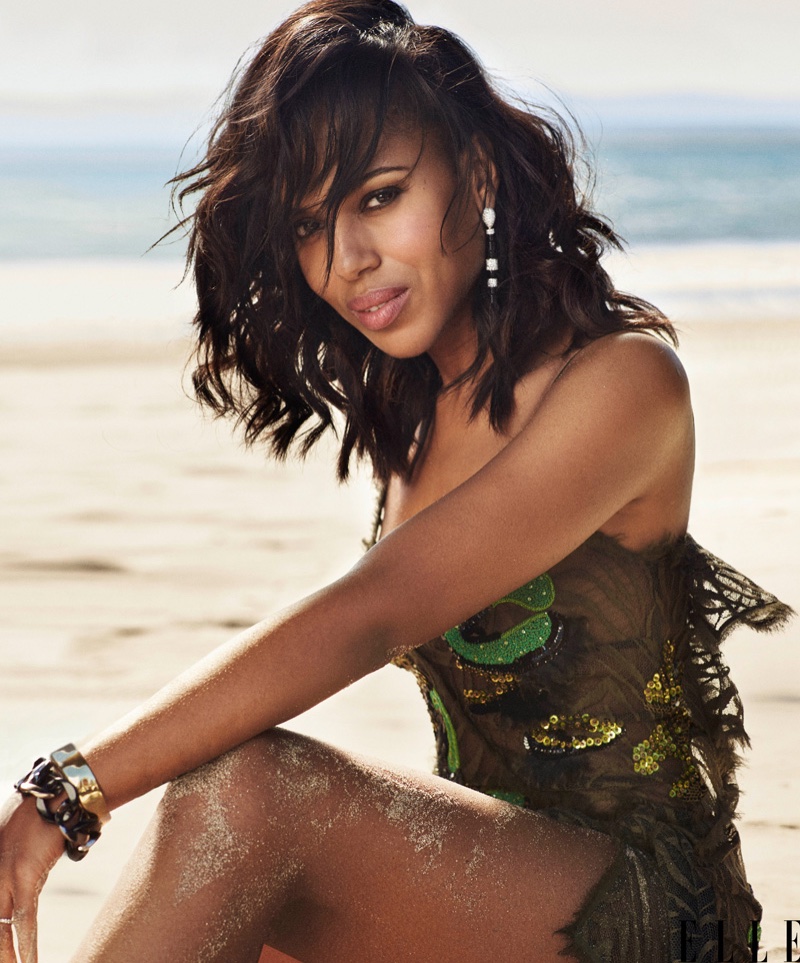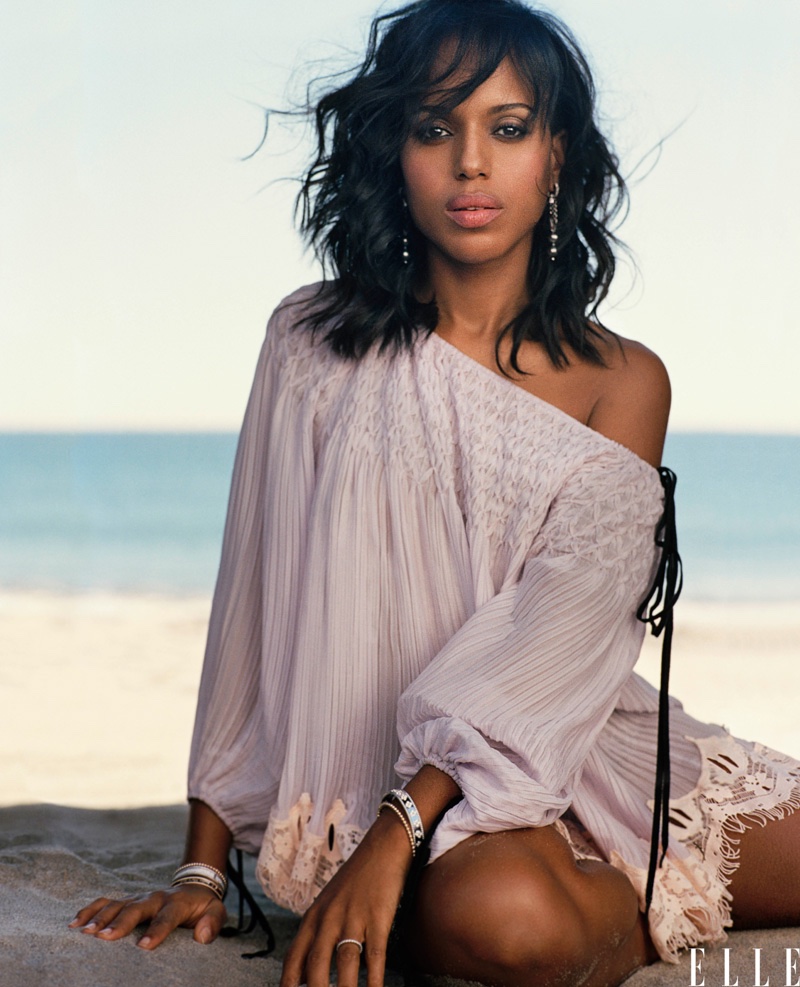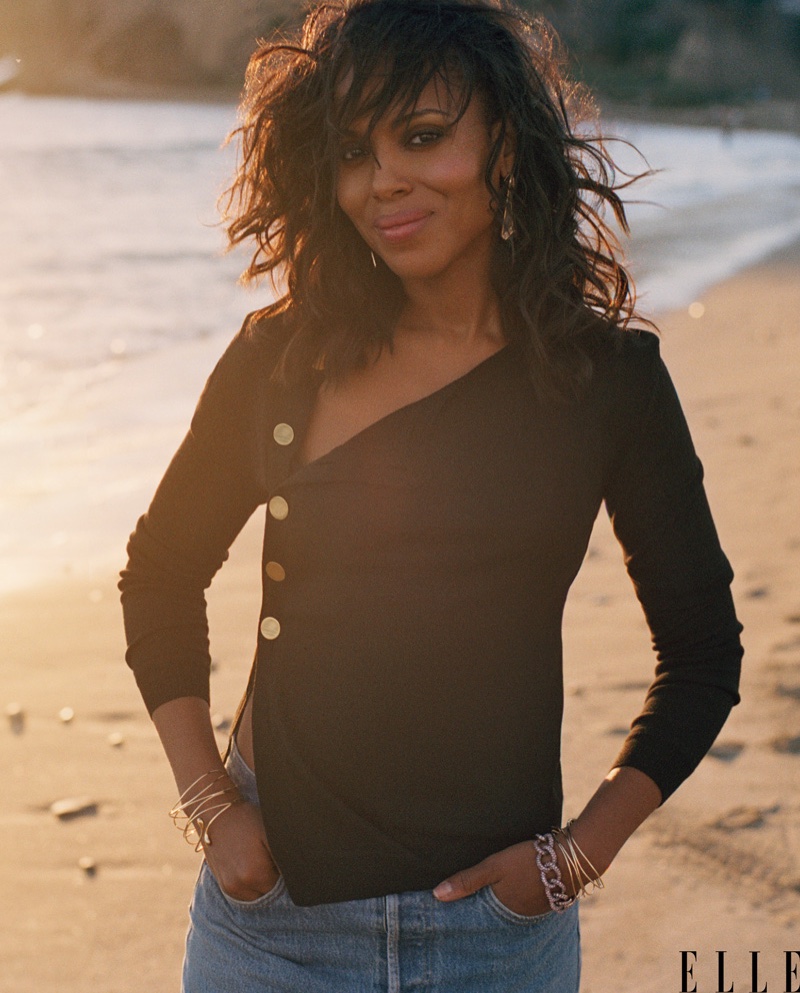 Photos: Dan Martensen/Marie Claire US
Kerry Washington – 2016 Oscars Style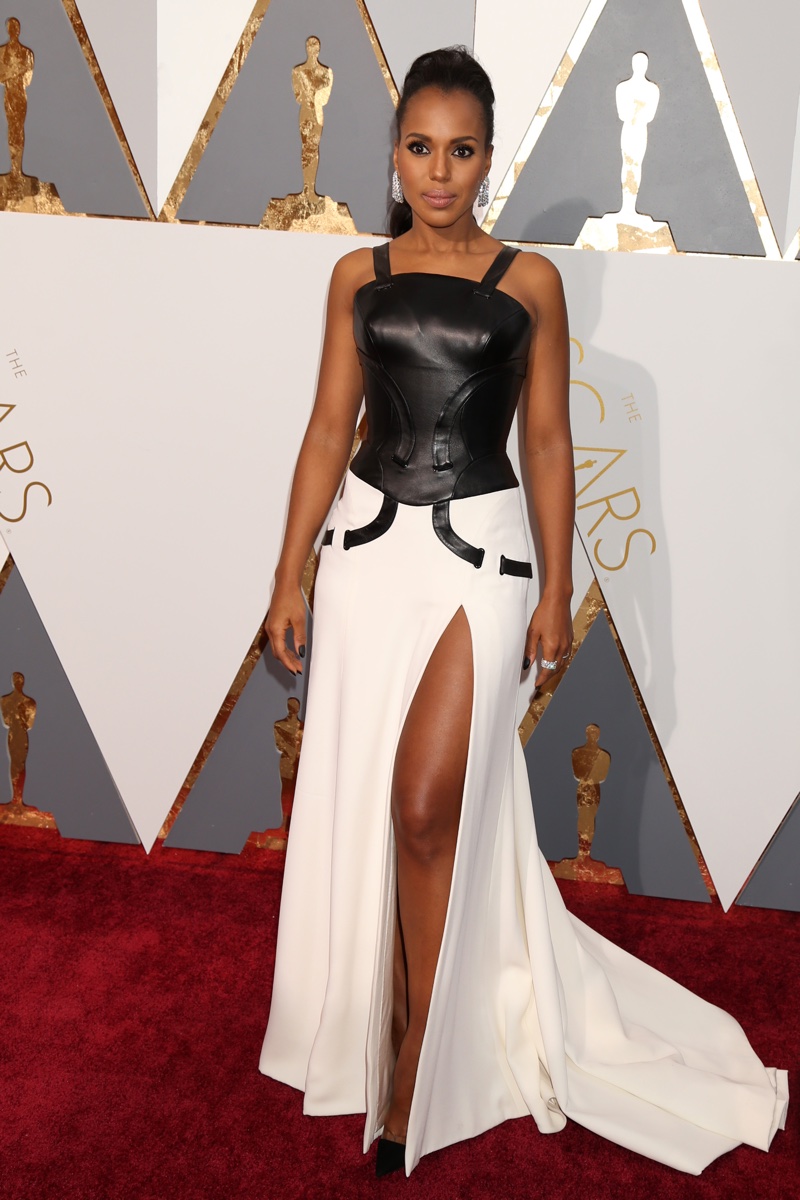 Actress Kerry Washington also stepped out on February 28 to attend the 2016 Oscars wearing an Atelier Versace gown. A black leather bustier paired with a white skirt brought an armored look on the red carpet. Kerry paired the look with slicked back ponytail and sparkling earrings.