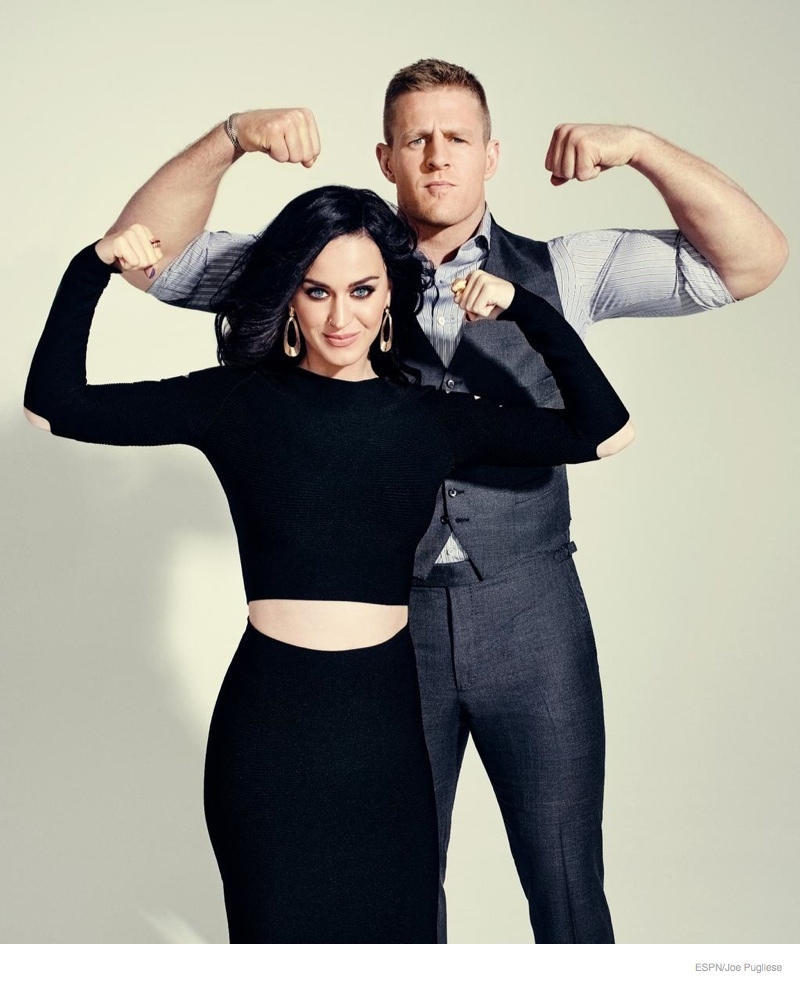 Set to perform at Super Bowl XLIX next month, Katy Perry lands the February 2nd, 2015, cover of ESPN the Magazine alongside Houston Texans' football player J.J. Watt. When asked about whether she is nervous for the big, 12 minute long performance, Katy tells the magazine, "Honestly? I feel like I've outdreamt my dream…I don't get nervous about much, but I'll definitely be a little tingly inside that day."
Katy Perry Debuts Purple Hair, See the Images!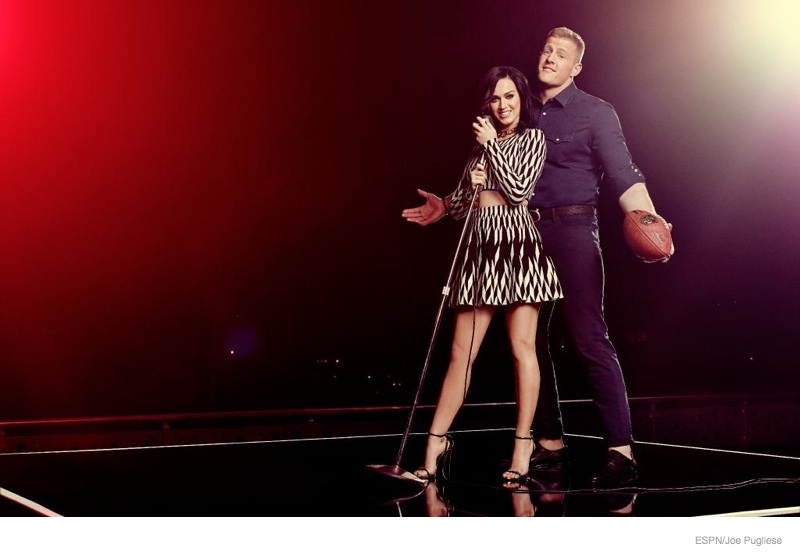 The images captured by Joe Pugliese feature Katy and J. J. smiling for the camera with Katy wearing a black, white and tan crop top look as well as a form-fitting all black look. See more photographs from the feature below.