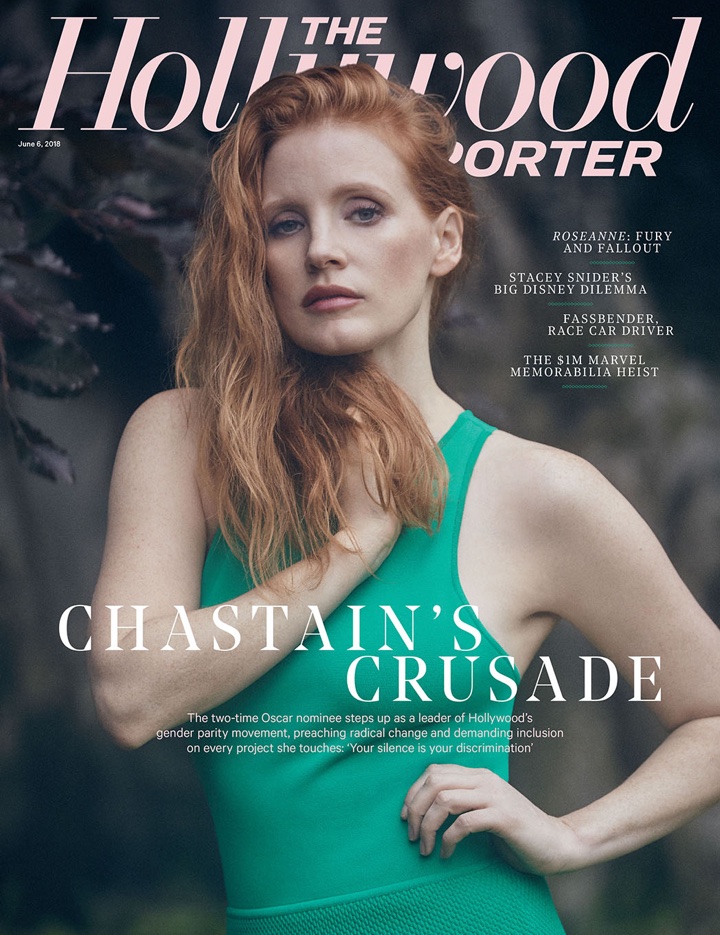 Actress Jessica Chastain stands out in emerald-green on the June 6th, 2018 cover of The Hollywood Reporter. Photographed by Ramona Rosales, the 'Woman Walks Ahead' star poses outdoors for the spread. Jessica exudes pure elegance wearing ladylike dresses and separates. For beauty, hair stylist Ryan Trygstad works on her messy waves with makeup by Tyron Machhausen.
Related: Jessica Chastain Stars in WSJ. Magazine, Talks About Marriage

Cover Shoot: Jessica Chastain for The Hollywood Reporter June 2018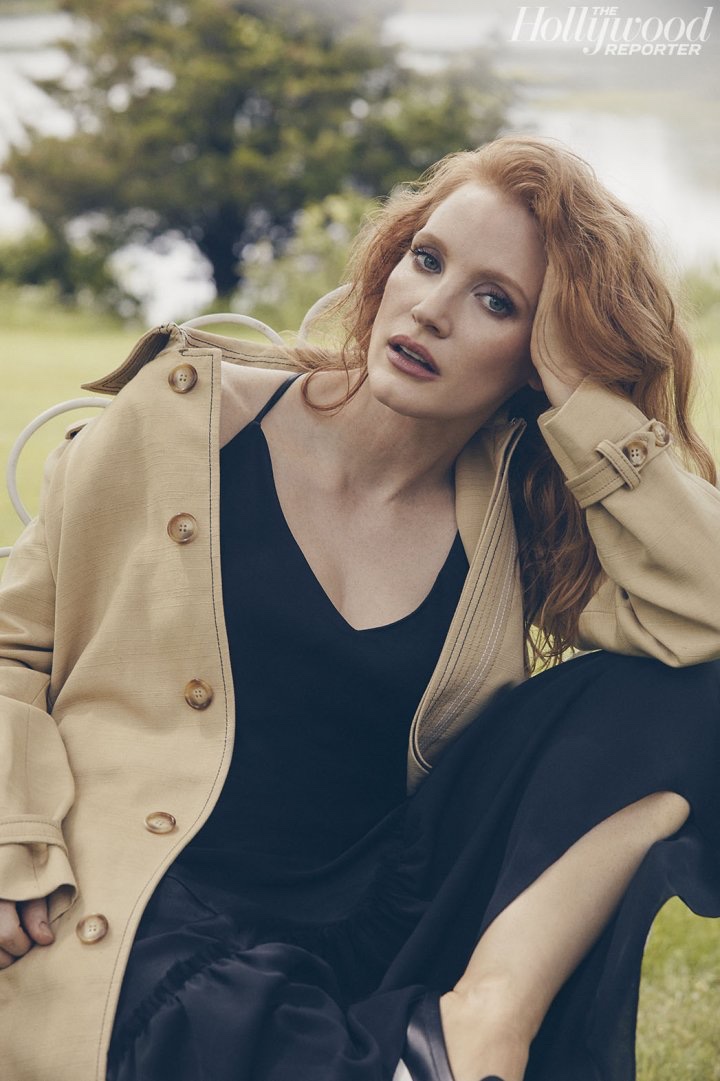 Jessica Chastain on Talking About Women's Issues
In the article, Jessica opens up about talking about women's issues in interviews.
Oh gosh, my interviews sometimes do sound preachy. I get a little bit like, 'Here we go, we're gonna talk about this' … When I read them back it just sounds like I'm lecturing, saying how life should be lived. And in actuality, I don't want to tell anyone how to live their life."