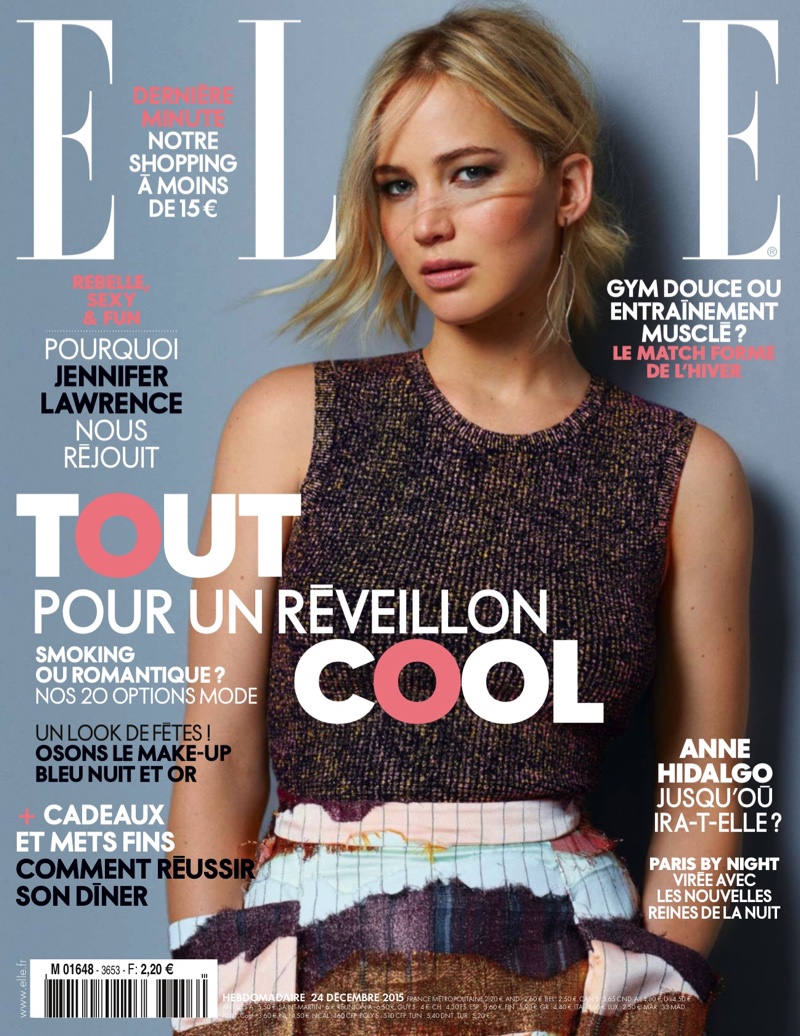 Actress Jennifer Lawrence gets her closeup on the December 24, 2015, cover of ELLE France. 'The Hunger Games' star poses in all Dior looks for a photoshoot captured by Jean-Baptiste Mondino. With her in an elegant updo featuring dreamy waves, the Jennifer wears everything from a long white gown to a more casual fit and flare dress.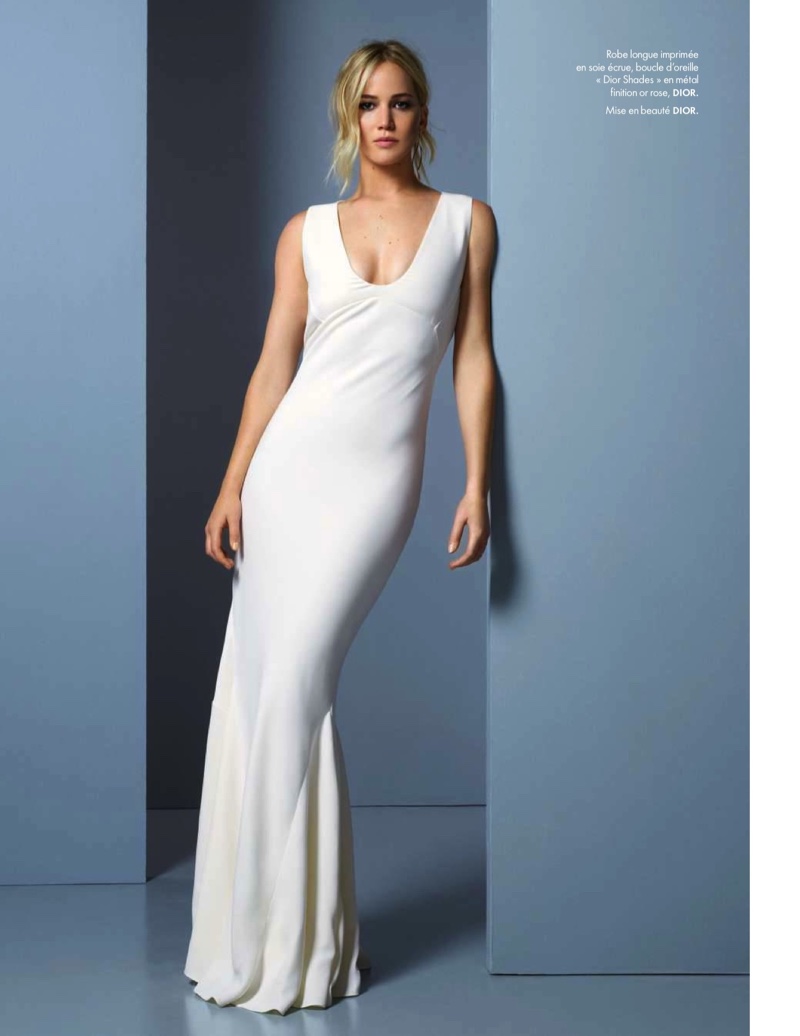 Jennifer Lawrence – Elle France
Jennifer Lawrence in Dior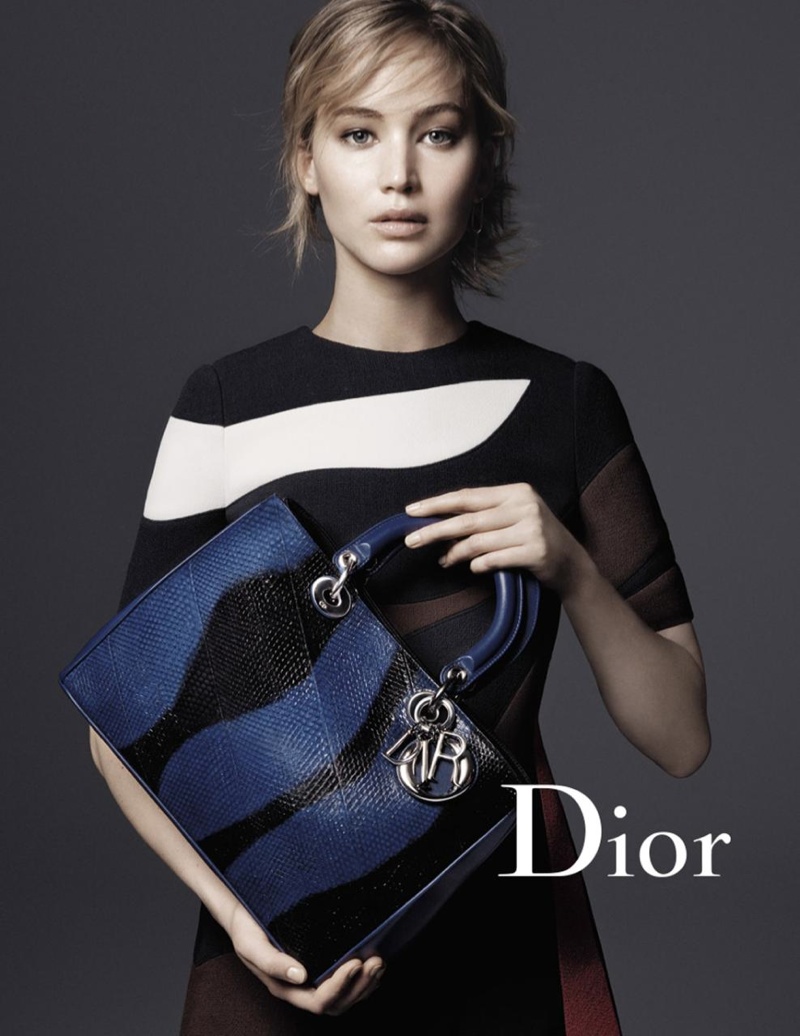 Named a brand ambassador of Dior in 2013, Jennifer Lawrence has fronted campaigns for the brand's cosmetics as well as handbag lines. The blonde star also recently stepped out to the premieres of her films 'JOY' and 'The Hunger Games: Mocking Jay – Part 2' in designs from the French label.