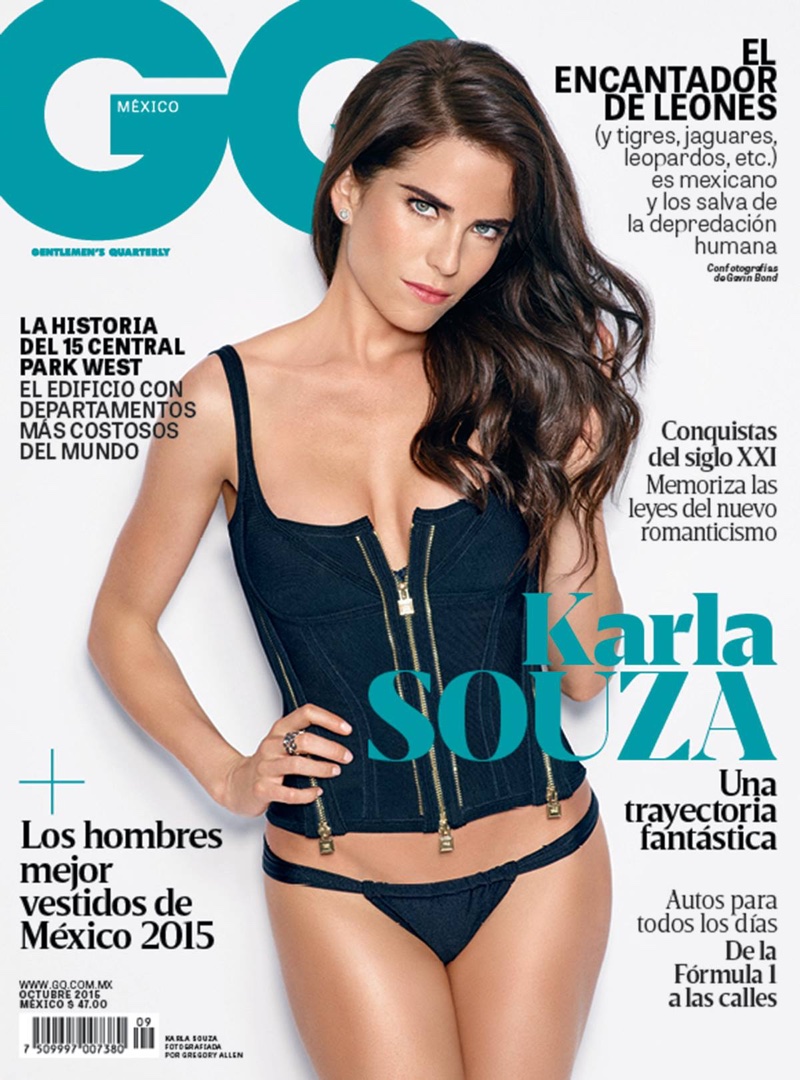 'How to Get Away With Murder' actress Karla Souza landed the October 2015 cover of GQ Mexico, looking sultry in a tankini top and swimsuit bottoms. Inside the magazine, she poses for Gregory Allen in red-hot bikini looks where she flaunts her fit body.
Related: See the Top Swimsuit Styles of 2015
Although she is sporting plenty of skin, Karla revealed to E! that the magazine originally wanted her to pose naked as cover stars like Elsa Hosk and Hannah Davis had done in the past.
The 29-year-old added, "They wanted me in a bra and panties but I was like, 'I don't want to do the bra and panties on a bed thing,'" Souza said. "I wanted sophisticated, fancy, nice and beautiful and sexy, but not that. After a year, they were like, 'OK!' Luckily, they said yes to bathing suits and things I felt more comfortable in."