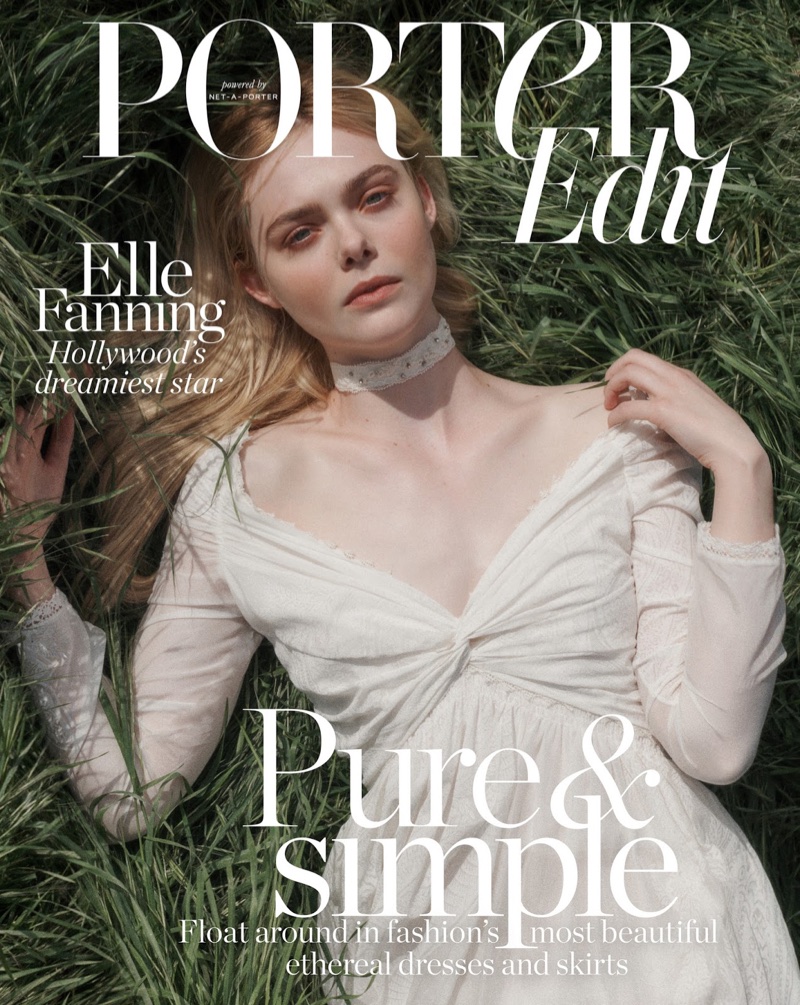 Actress Elle Fanning lounges in the grass for the May 4, 2018, cover of PORTER Edit. Photographed by Benny Horne, the blonde wears an Etro choker necklace and maxi dress. For the accompanying spread, Elle embraces all white fashions from the designer collections. Stylist Morgan Pilcher dresses the 20-year-old in designs from the likes of Jil Sander, Ellery and Simone Rocha.
Related: Elle Fanning Wears Dreamy Dresses for Harper's Bazaar Germany

Cover Shoot: Elle Fanning for PORTER Edit May 2018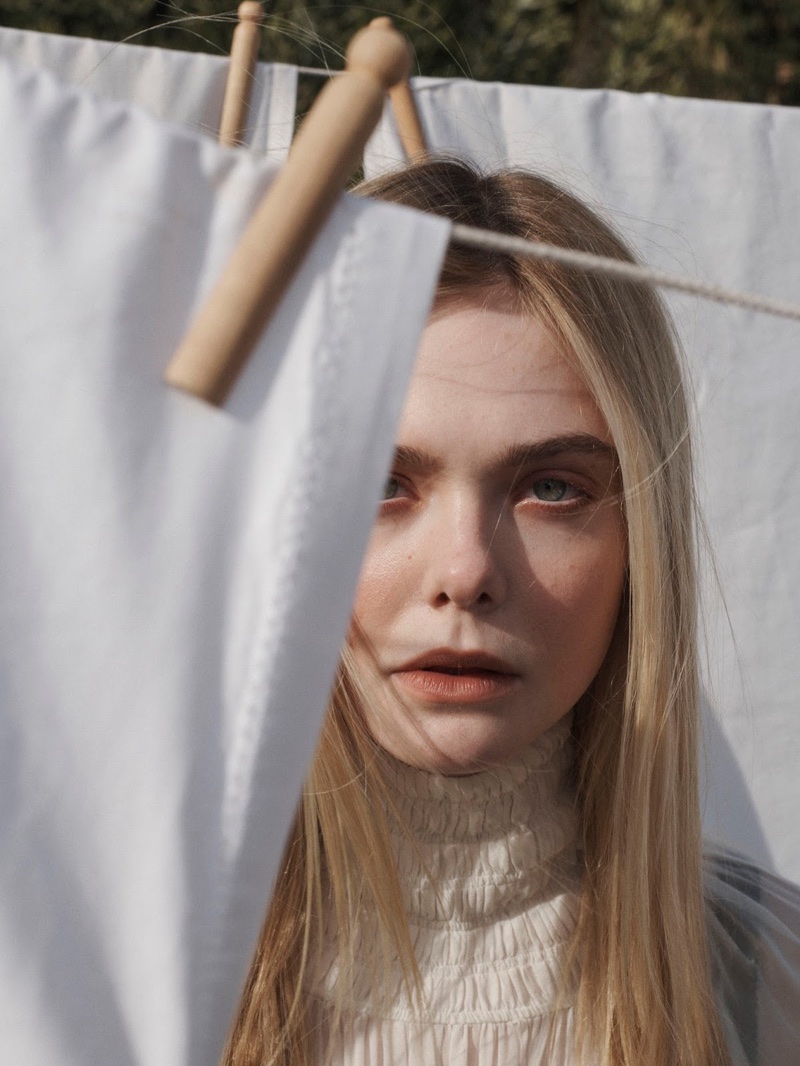 Elle Fanning on Her Role in 'How to Talk to Girls at Parties'
In her interview, Elle talks about making out with extras for the film, 'How to Talk to Girls at Parties'.
All of the extras were real punks who were [director] John [Cameron Mitchell]'s friends. I was terrified. John just wanted to get me out of my shell. He's like, 'Okay, spit on them!' And I'm like, 'Oh, my God!' But eventually we were literally spitting on each other. And when I jumped on his friend, Donna, he was like, 'Jump on Donna and make out with her! Make out with as many people as you can in the crowd!' And I'm like, okay! Anything for John! […] People might not think that I have that side. It's a wild side but a healthy wild side."