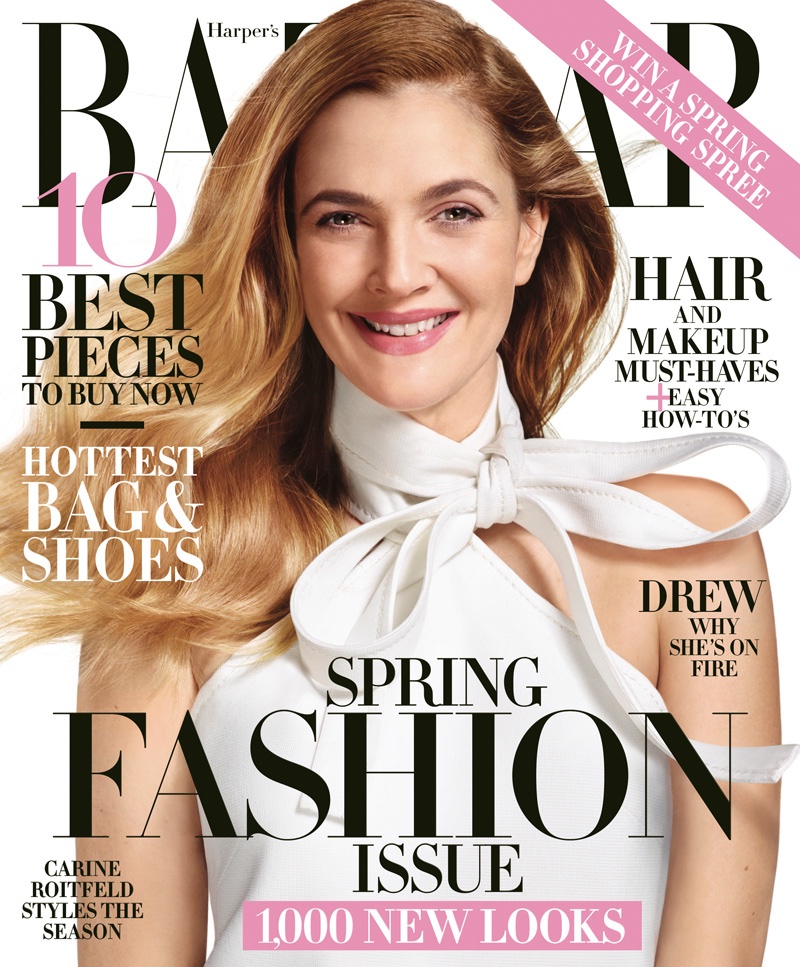 Drew Barrymore is all smiles on the March 2016 cover of Harper's Bazaar US. The actress looks ready for spring in a white Chanel House Couture gown photographed by Jean-Paul Goude. Inside the magazine, Drew tries on a more avant-garde look with a Givenchy Haute Couture dress and fire seemingly ablaze on her head. The images were inspired by her role in the 1984 film 'Firestarter', where she played a little girl with the power of setting things ablaze.
In her interview, Drew talks about where she sees her career as of now. She says, "I don't think I'm hot right now necessarily, because I have all my irons in a bunch of different fires. I'm writing. I'm doing makeup. I'm doing design. I'm expanding Flower into different categories. I think it's a huge mistake to think you have to burn bright for your whole life. You cannot sustain it. It's exhausting, and it's not very realistic."
Drew Barrymore – Harper's Bazaar (March 2016)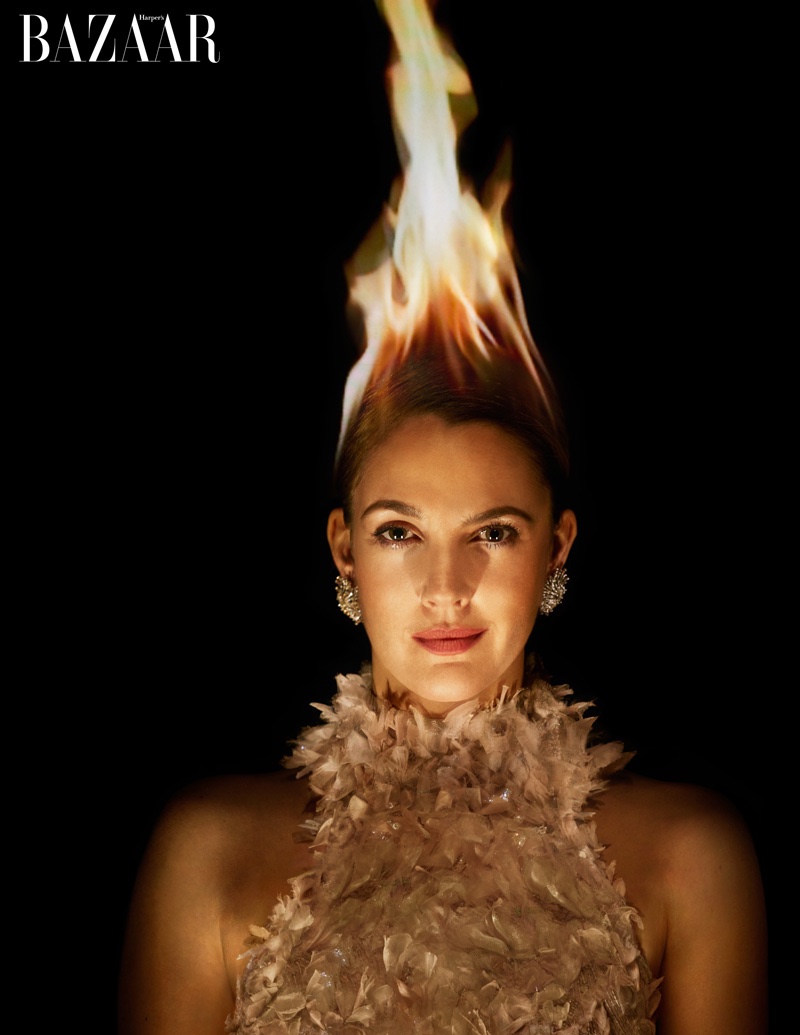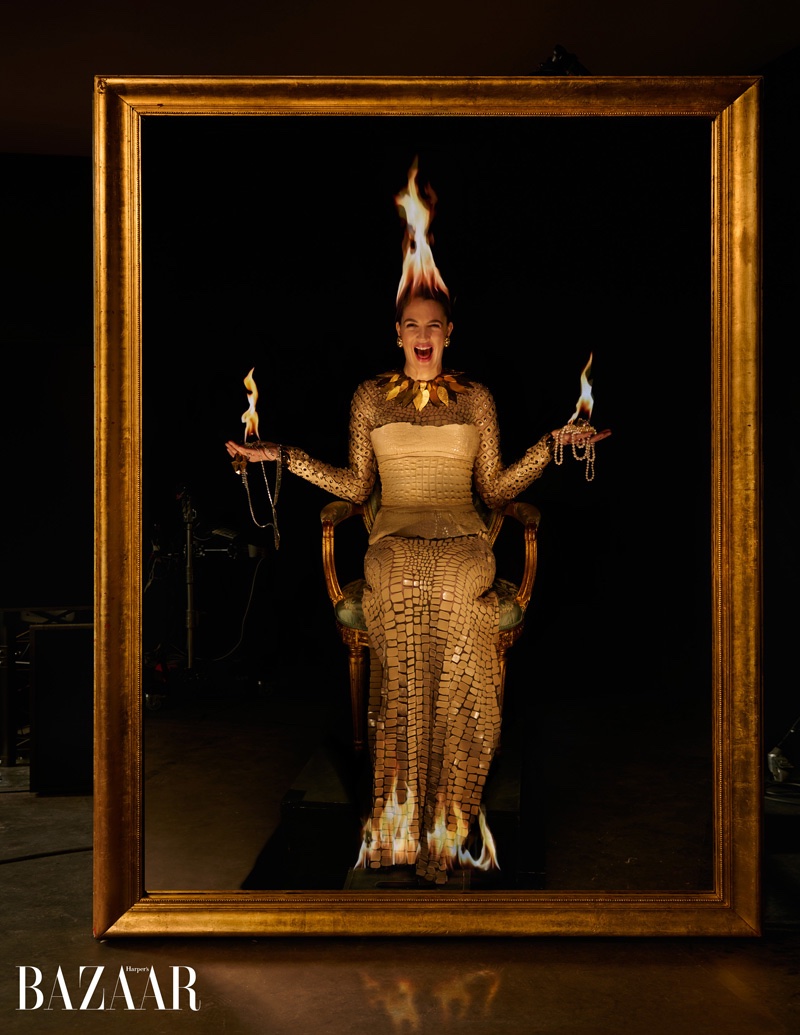 Flashback – Drew Barrymore's Harper's Bazaar Covers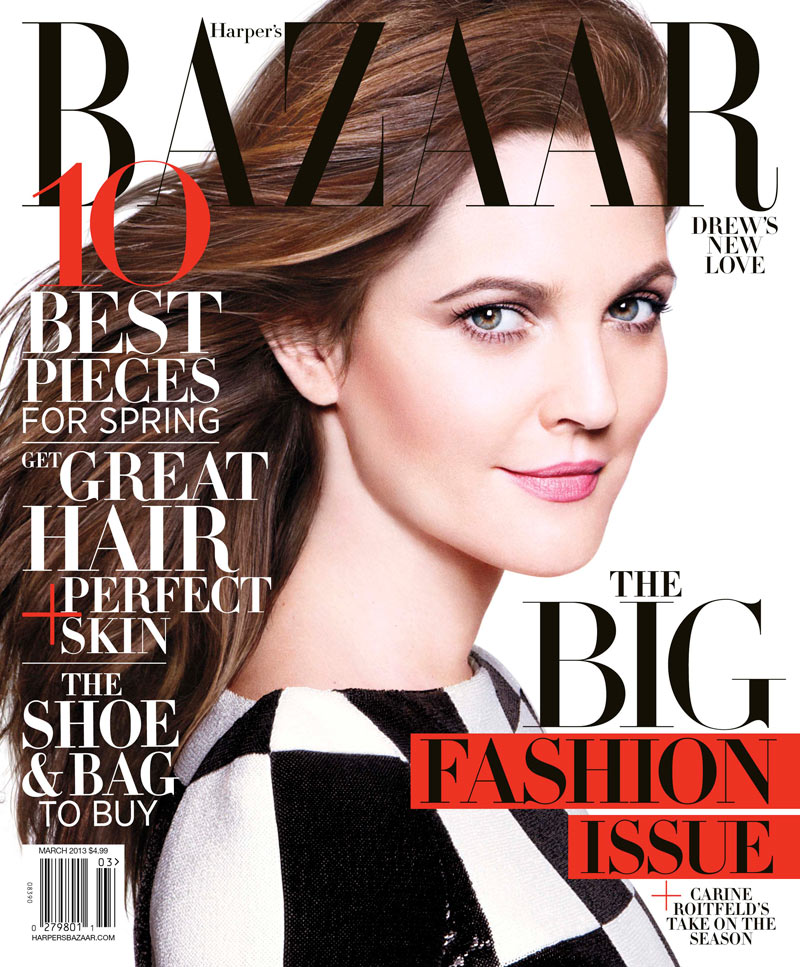 Drew Barrymore is no stranger to appearing on the cover of Harper's Bazaar US. From a patriotic 4th of July themed cover to a mod inspired look with black and white checkers, discover Drew's past covers for the fashion glossy.