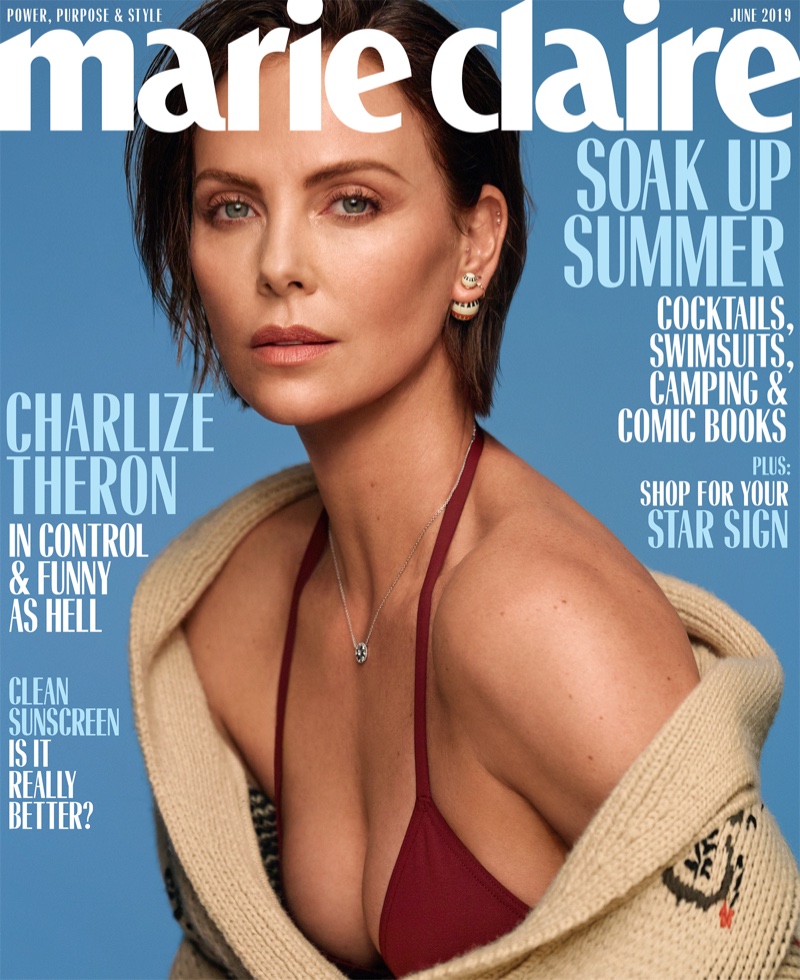 Charlize Theron lands the June 2019 cover of Marie Claire US. Captured by Thomas Whiteside, the South African actress wears a Dior look complete with a knit sweater, top and jewelry. Inside the fashion glossy, Charlize models sleek ensembles. Fashion director Joseph Errico selects designs from labels such as Fendi, Marc Jacobs and Bulgari. For beauty, Adir Abergel works on hair with makeup by Kate Lee.
Related: Charlize Theron Shines in Dior 'J'adore Absolu' Fragrance Ad

Cover Shoot: Charlize Theron for Marie Claire US June 2019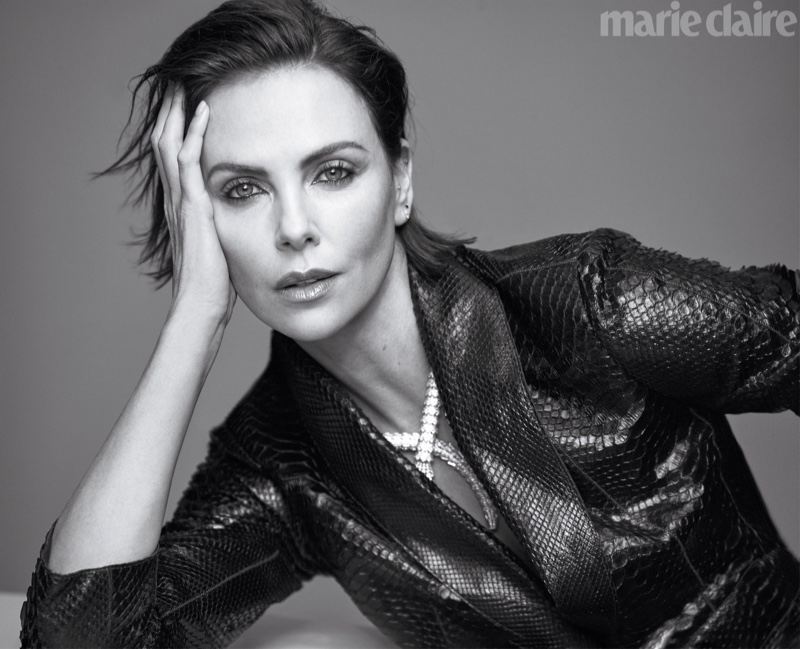 Charlize Theron on Being a Mom
In her interview, Charlize talks about being a mother of two.
I love being a mom. I get up with them at 5:30am every day. I make them breakfast. I pack their lunches. On the weekends, we hang out with family and friends. I'll cook lasagna for them – or steak. We do a lot of grilling. We go to Medieval Times."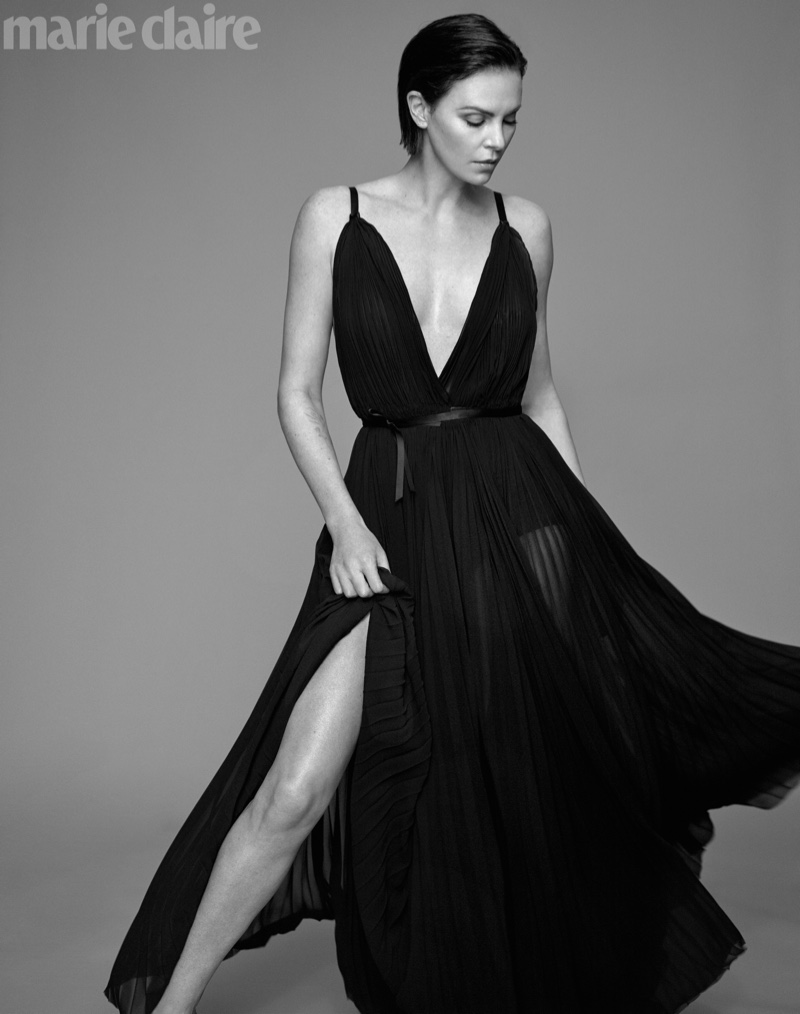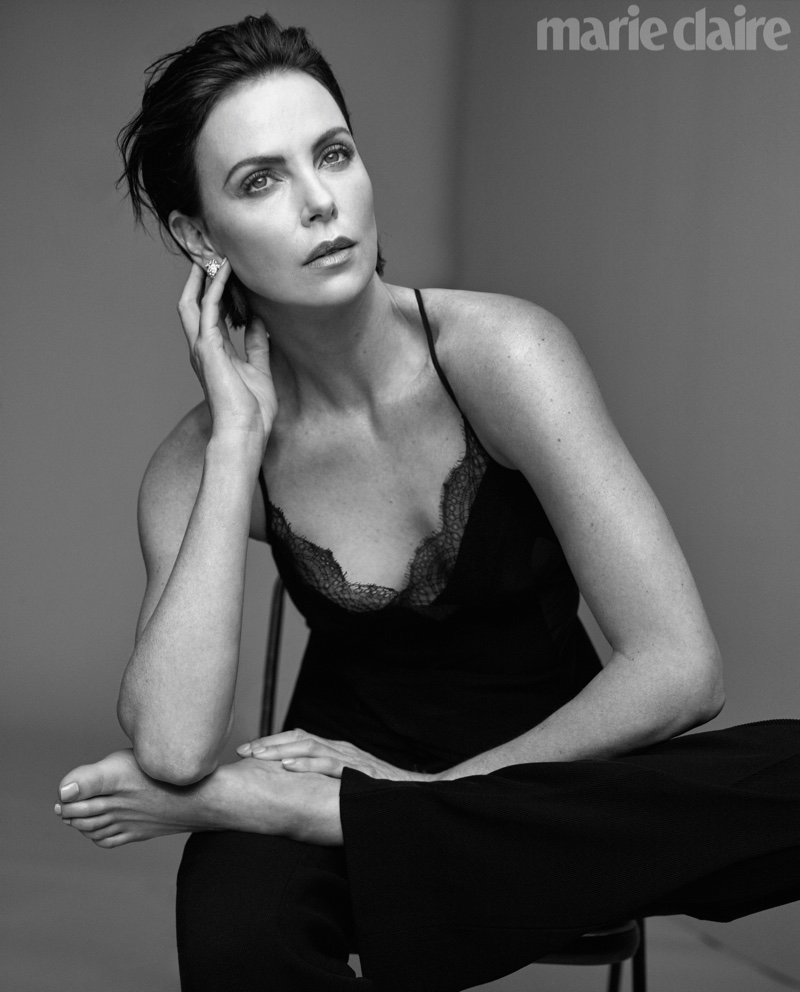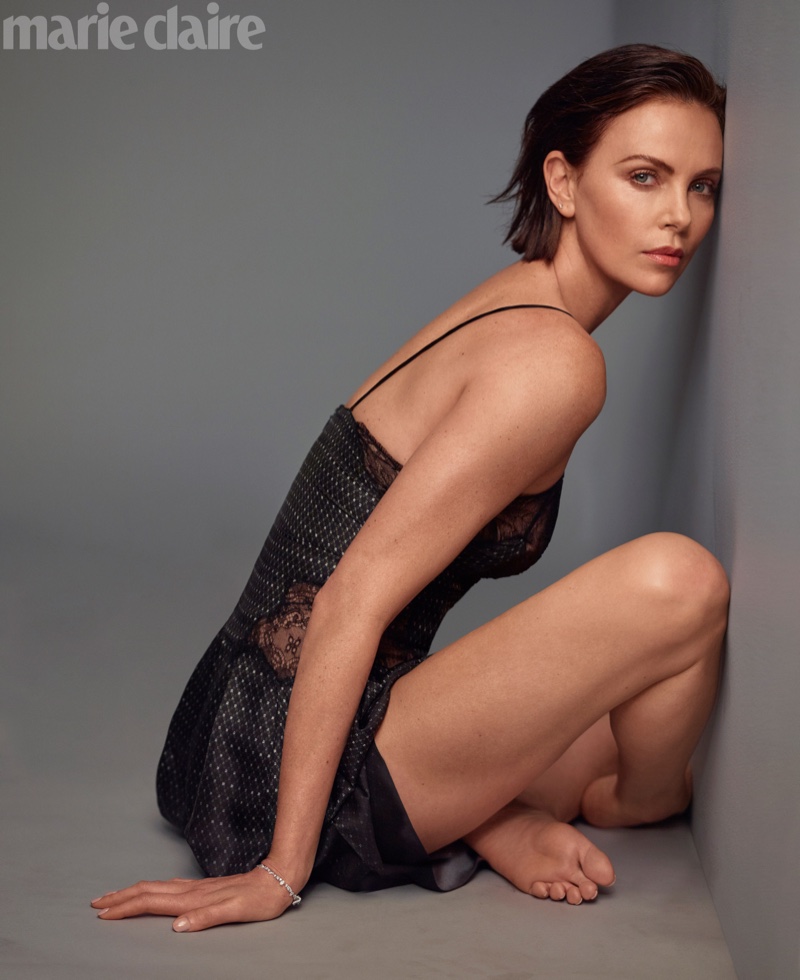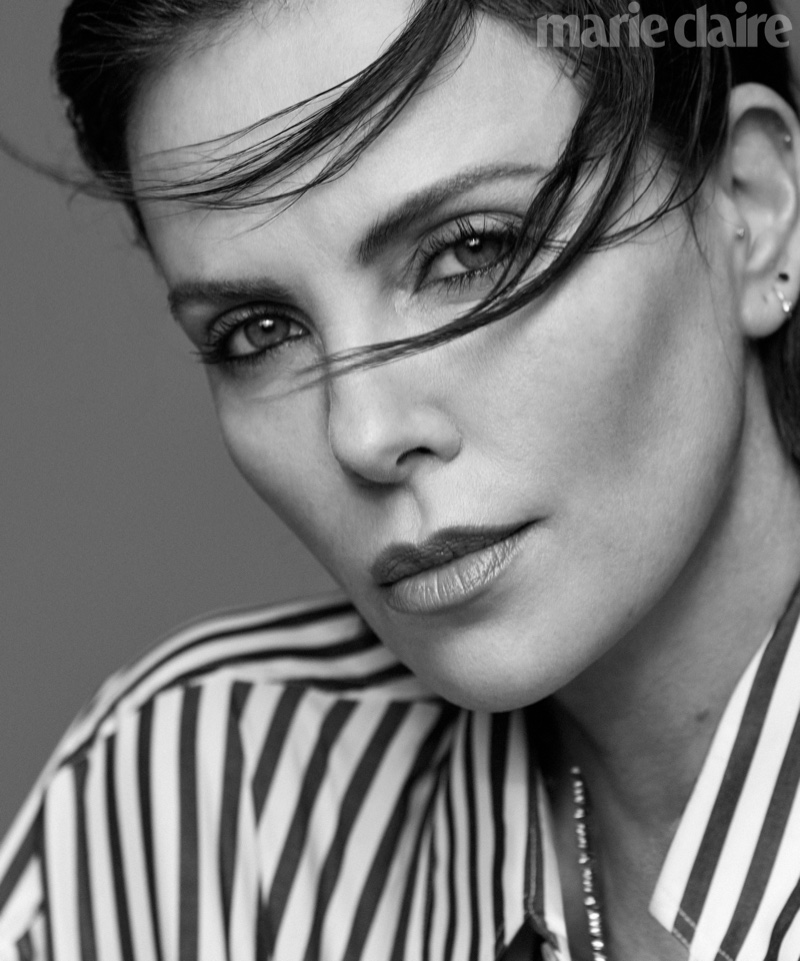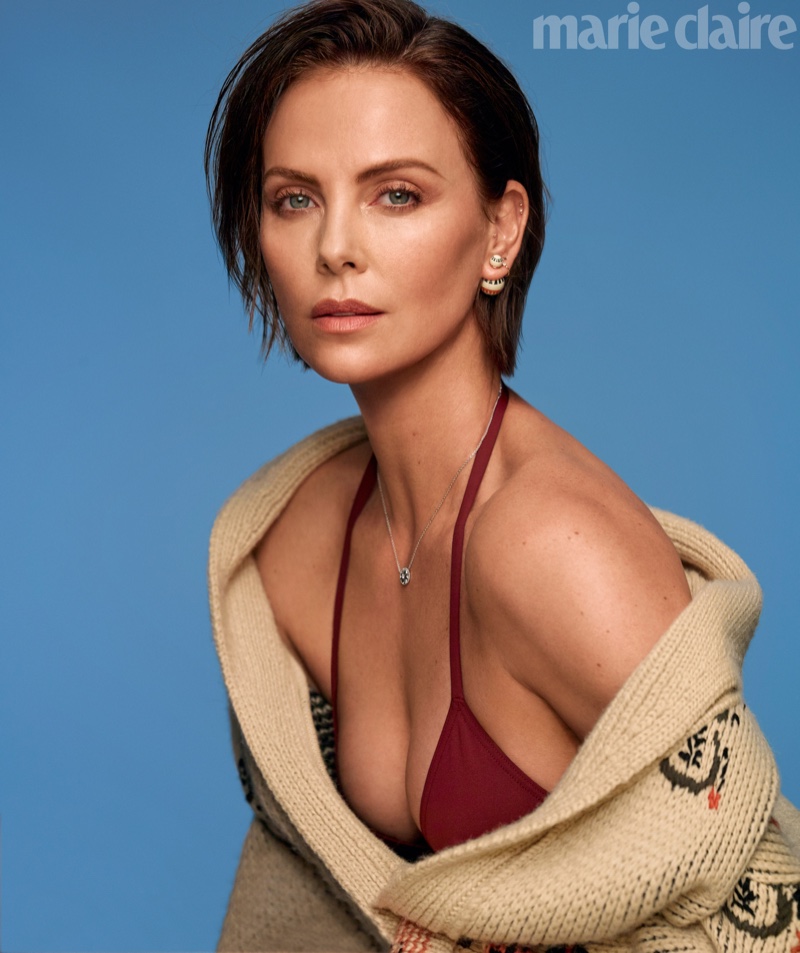 Photos: Thomas Whiteside / Marie Claire US