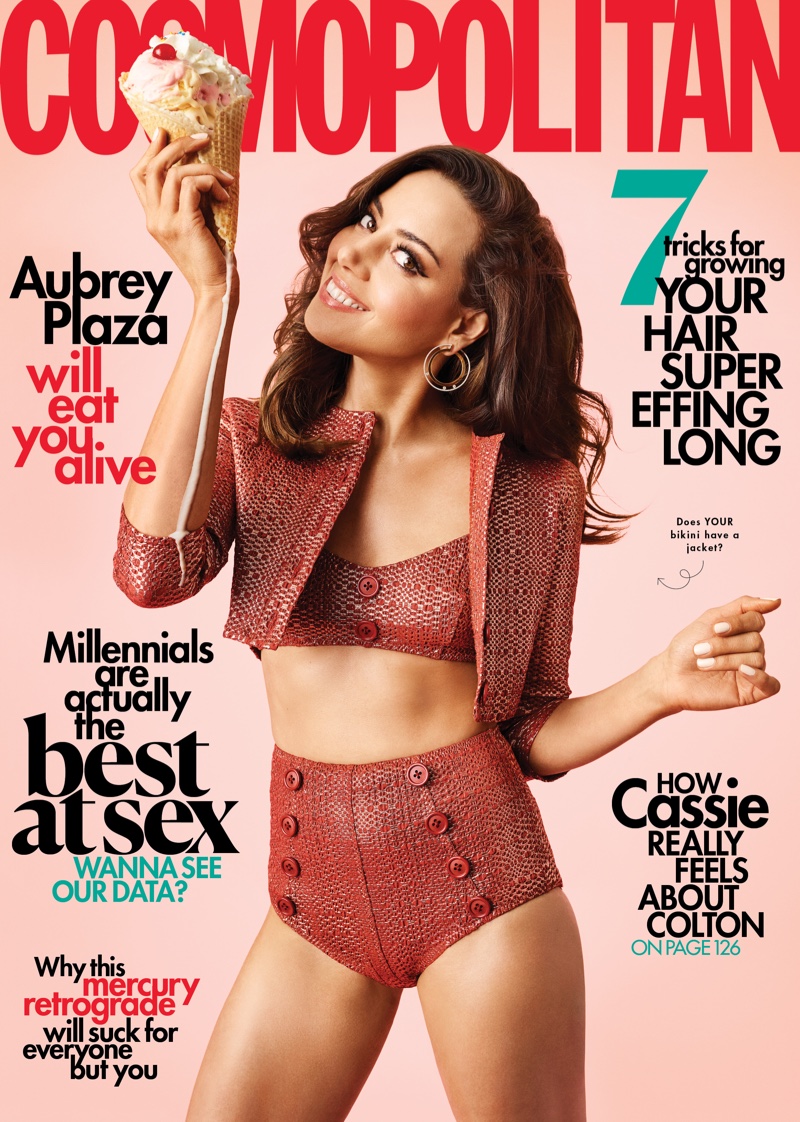 Aubrey Plaza looks ready for summer on the July 2019 cover of Cosmopolitan Magazine. Lensed by Peggy Sirota, the actress wears a Lisa Marie Fernandez bikini set with an ice cream cone. Inside the glossy, Aubrey embraces a colorful wardrobe perfect for sunny weather. Styled by Aya Kanai, the brunette wears a mix of flirty dresses, platform sandals and statement accessories.
Related: Aubrey Plaza Gets Festive in H&M Holiday 2018 Campaign

Cover Shoot: Aubrey Plaza for Cosmopolitan July 2019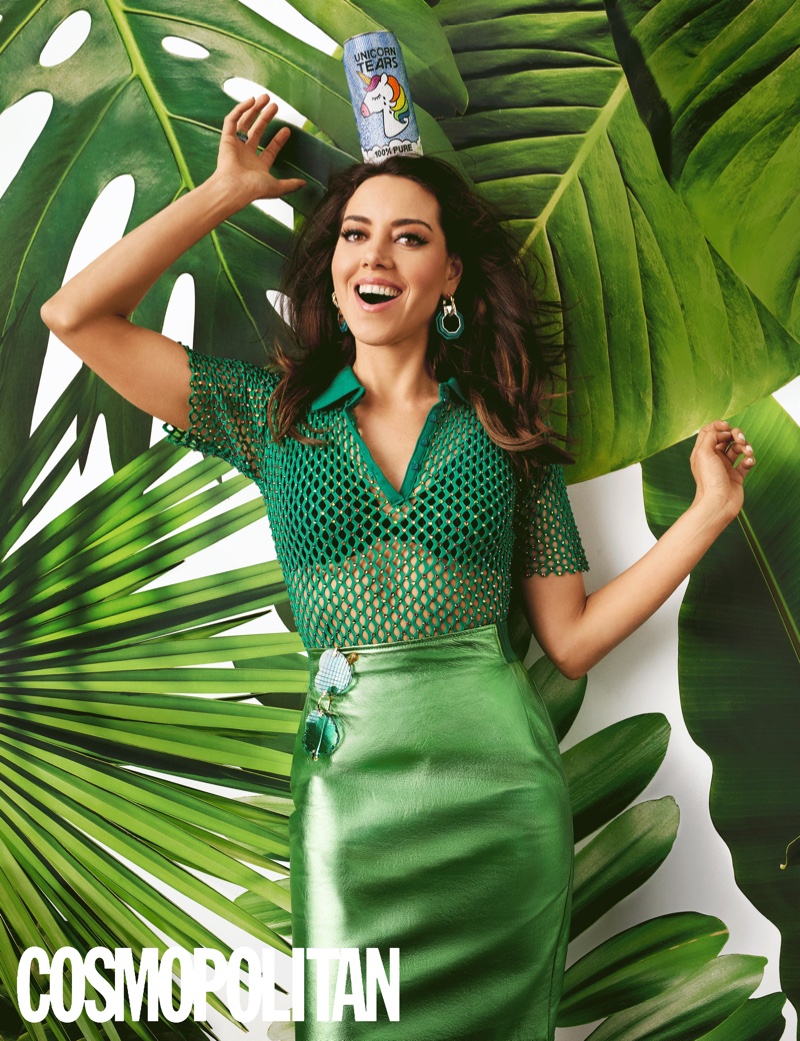 Aubrey Plaza on the 'Parks and Recreation' Reunion
In her interview, Aubrey Plaza talks about the 10-year anniversary of the show, 'Parks and Recreation'.
When we walked in, it was like we were rock stars or something. And it's just so funny when we were on the air, we were always being told that we were going to get cancelled. Our ratings weren't that good."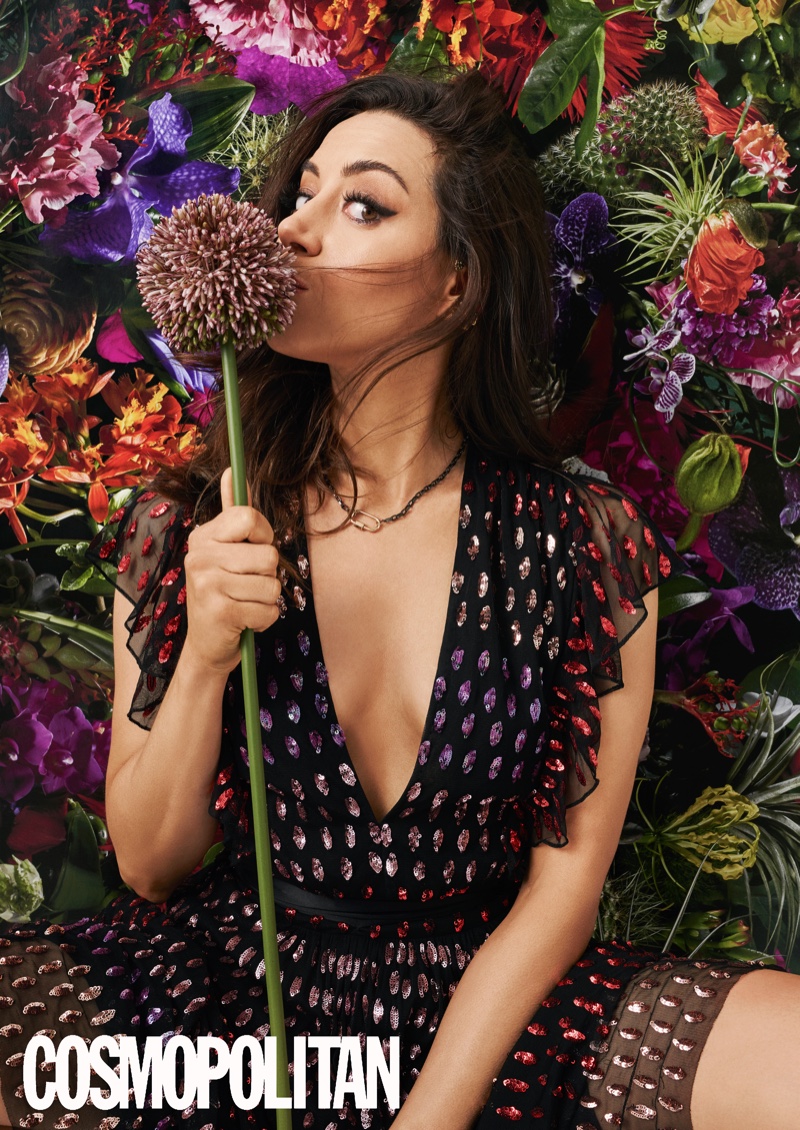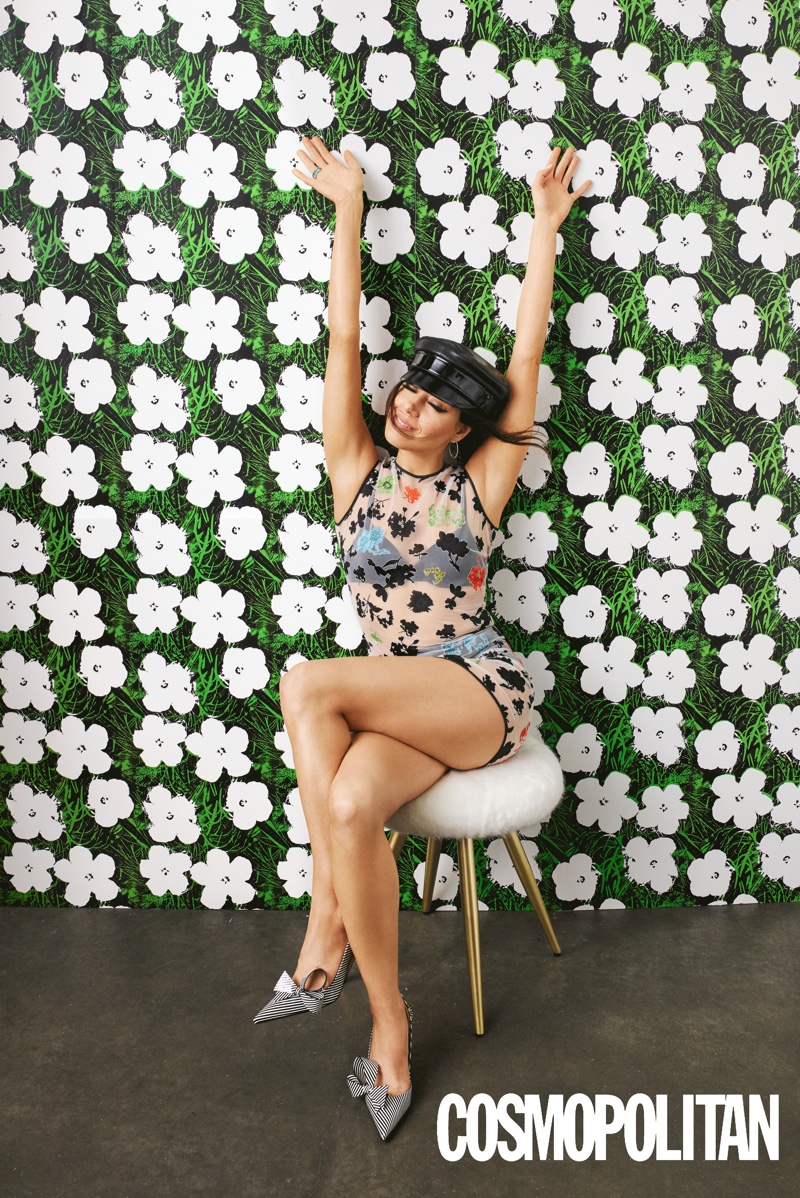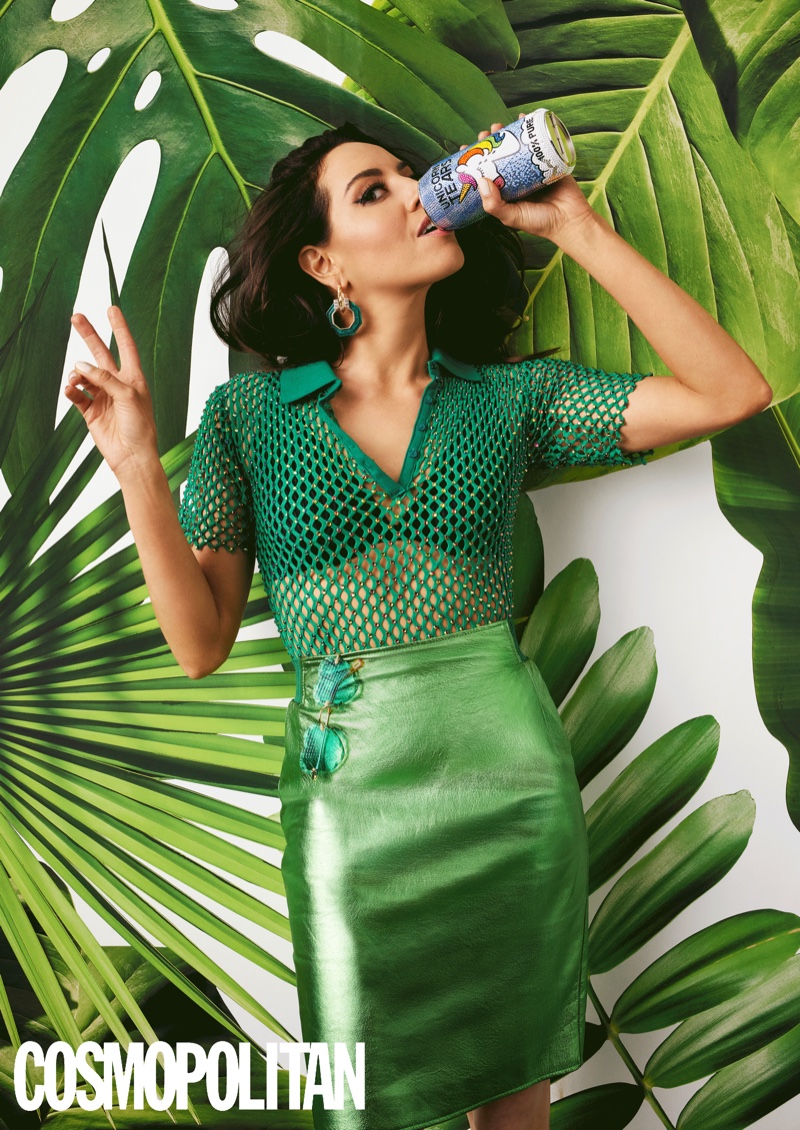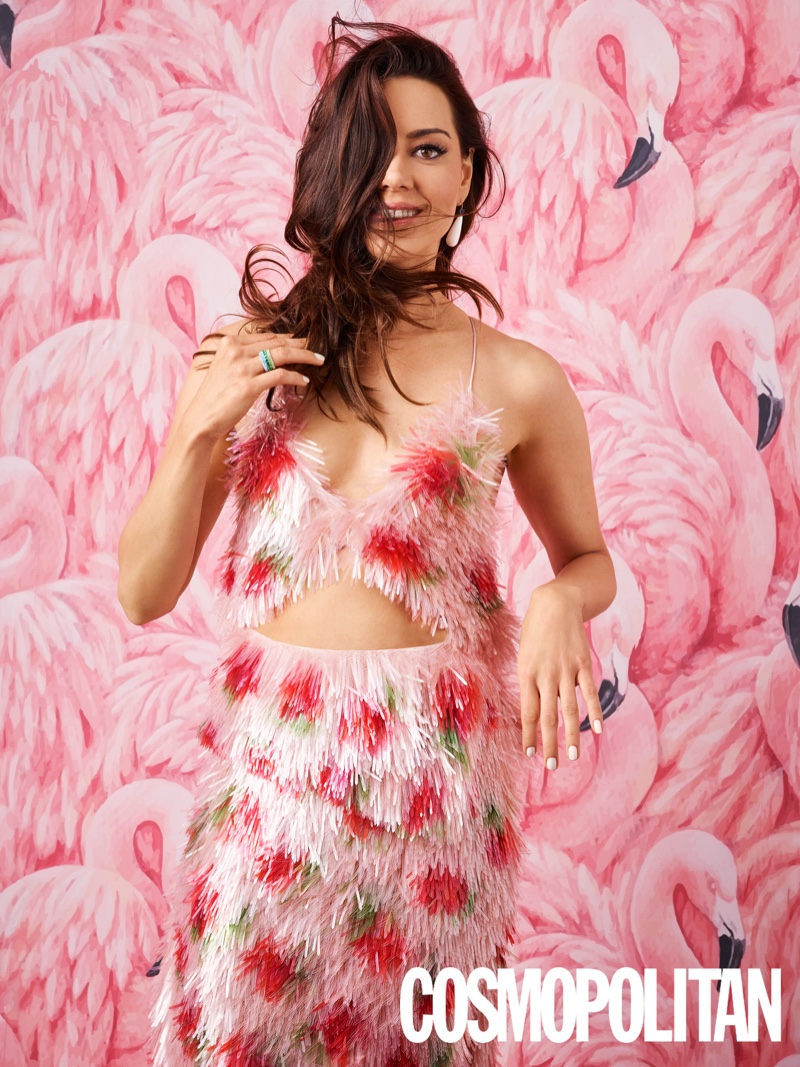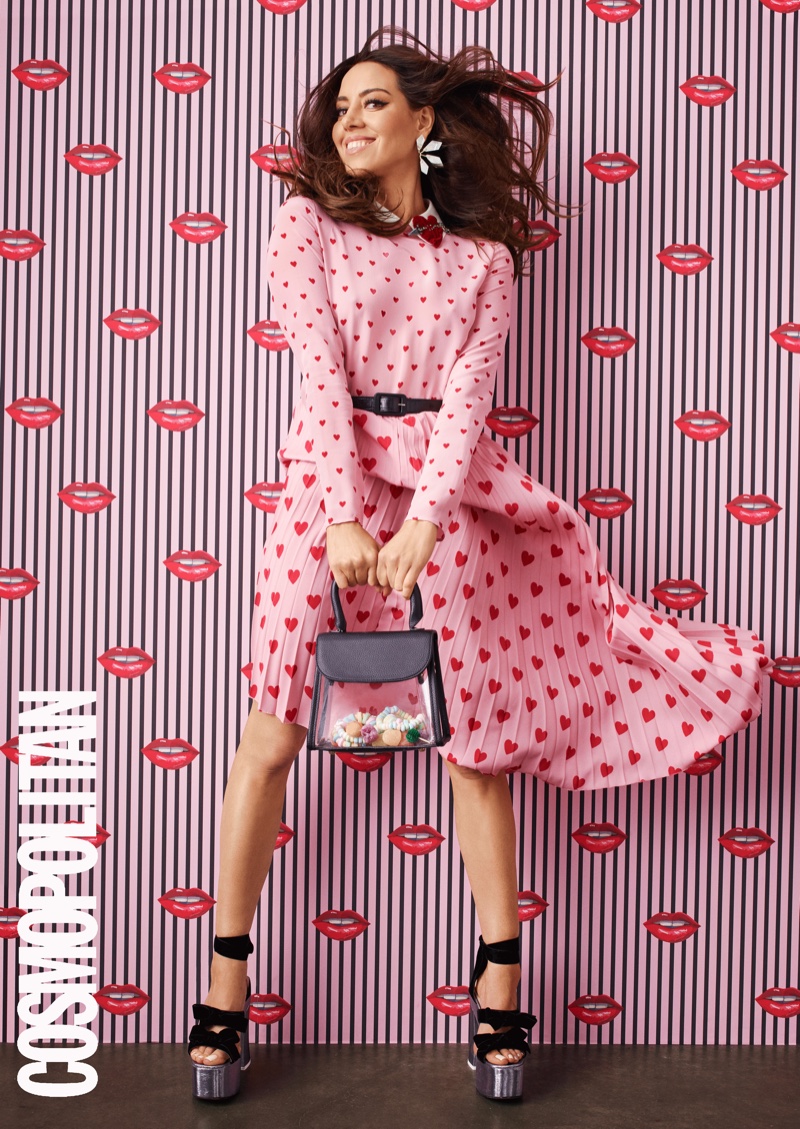 Photos: Peggy Sirota for Cosmopolitan