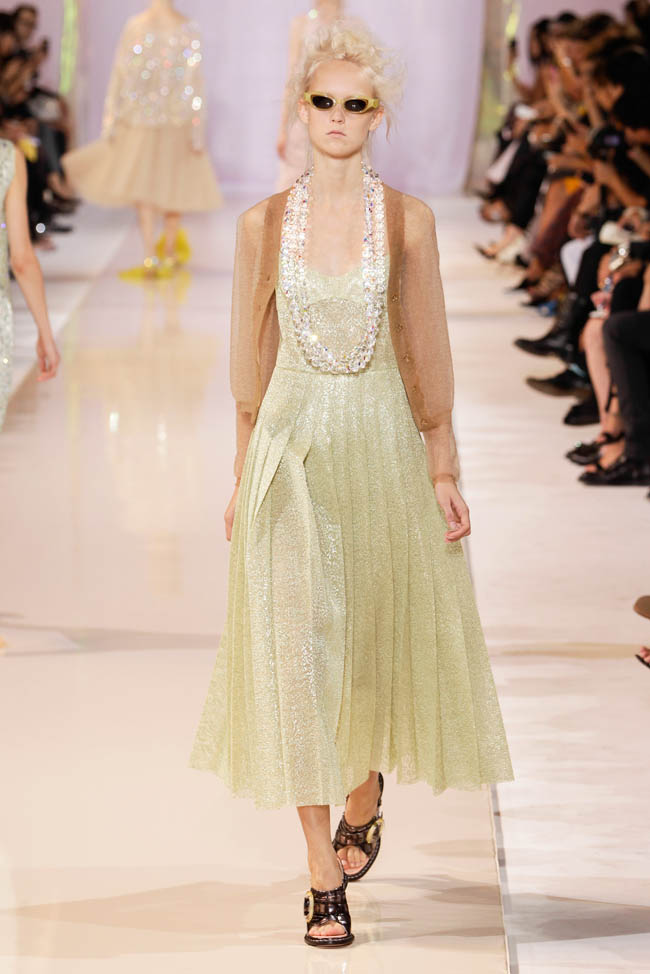 Rochas creative director Marco Zanini showcased a light and feminine collection featuring elaborate details evoking the look of crystal, water and glass. The pastel color palette, sheer airy fabrics and gem accents truly made the spring outing shine.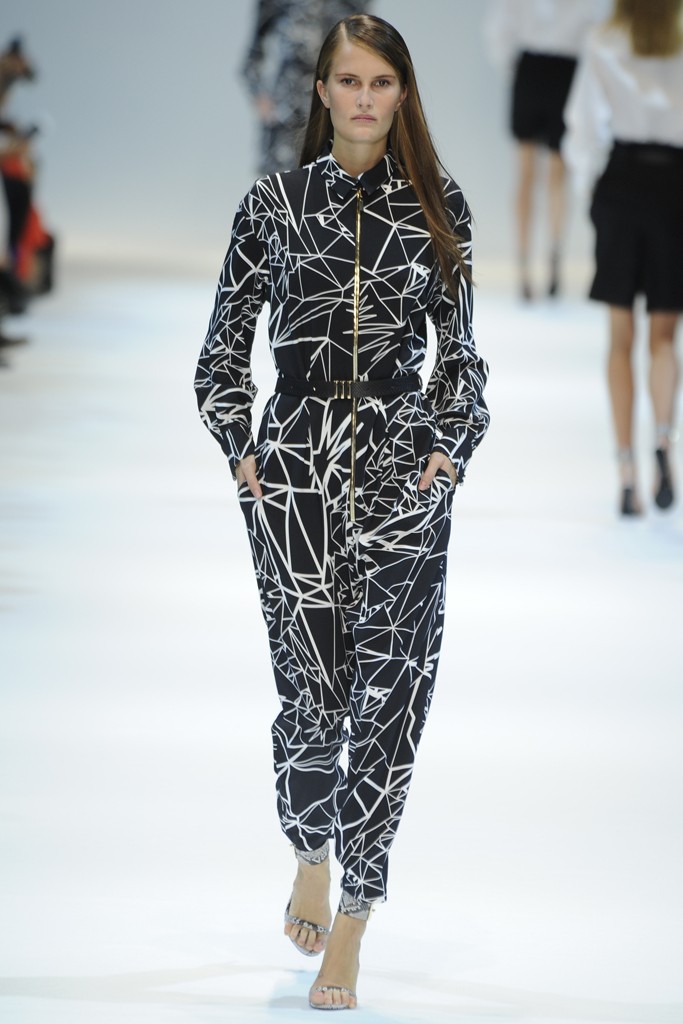 Guy Laroche creative director Marcel Marongiu look towards science fiction titles like "Gattaca" for inspiration this runway season. Jumpsuits and pants with futuristic prints add a touch of mystery to the new season.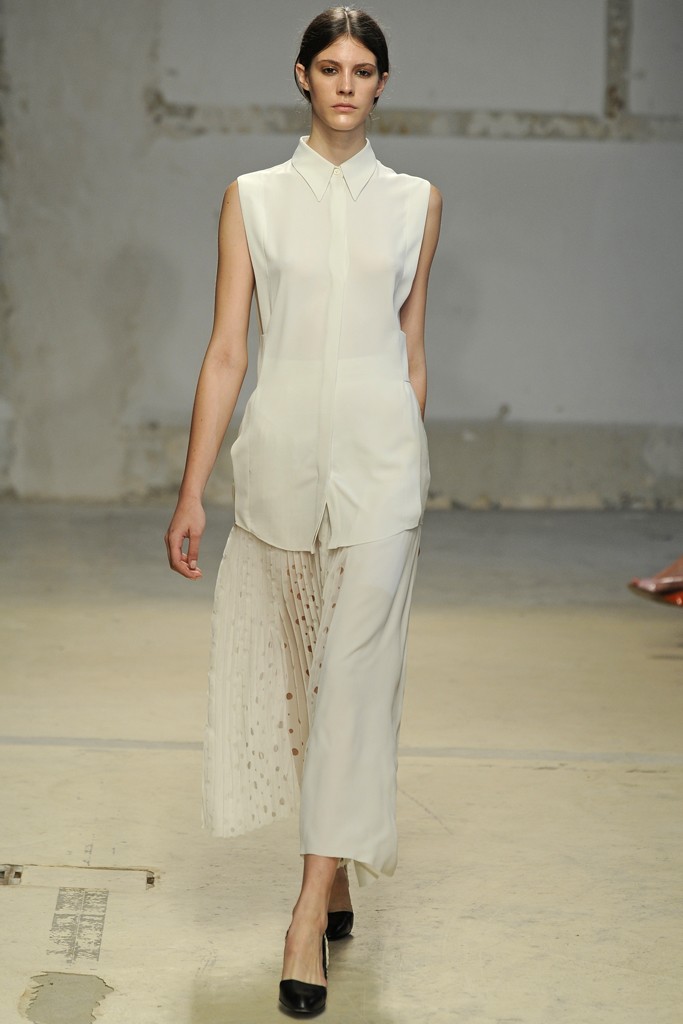 Damir Doma showcased a minimal collection for spring with sheer materials and pleats that had an almost romantic look but practical at the same time.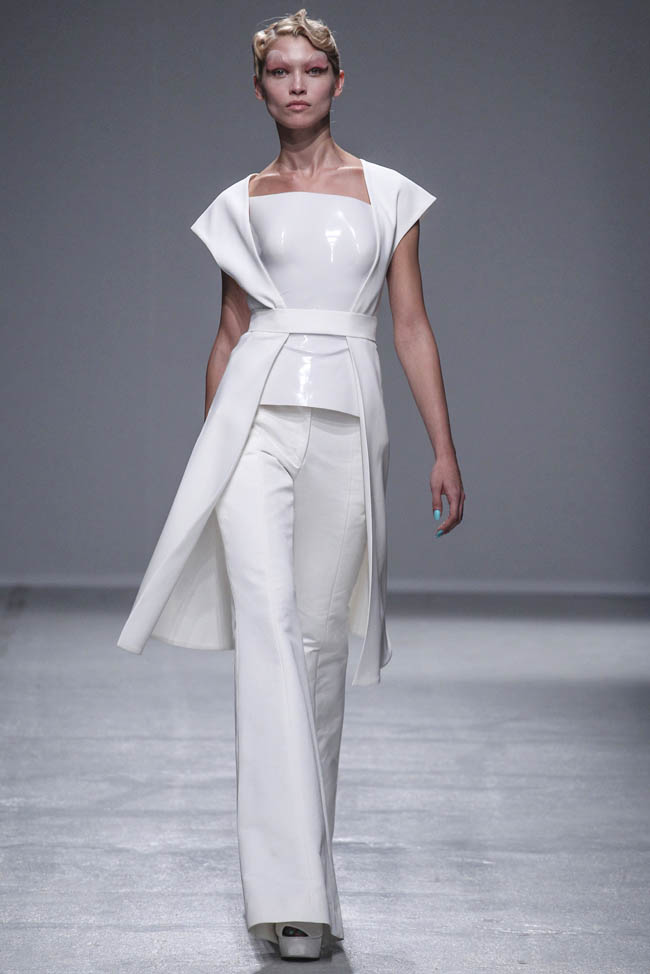 For his spring collection, Gareth Pugh sent out designs with futuristic and extraterrestrial themes. His sculptural shapes and strict color palette of black, white and grey were out in full effect.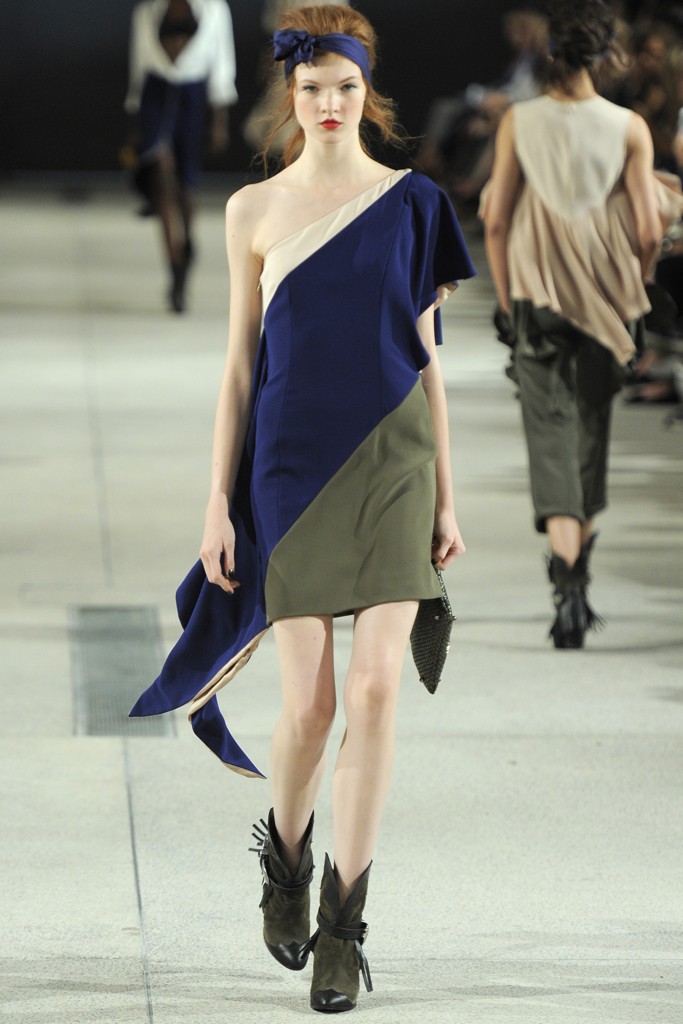 Alexis Mabille was inspired by images of Rosie the Riveter for his spring 2014 collection. Khaki and other utilitarian accents gave the show a tough yet chic look.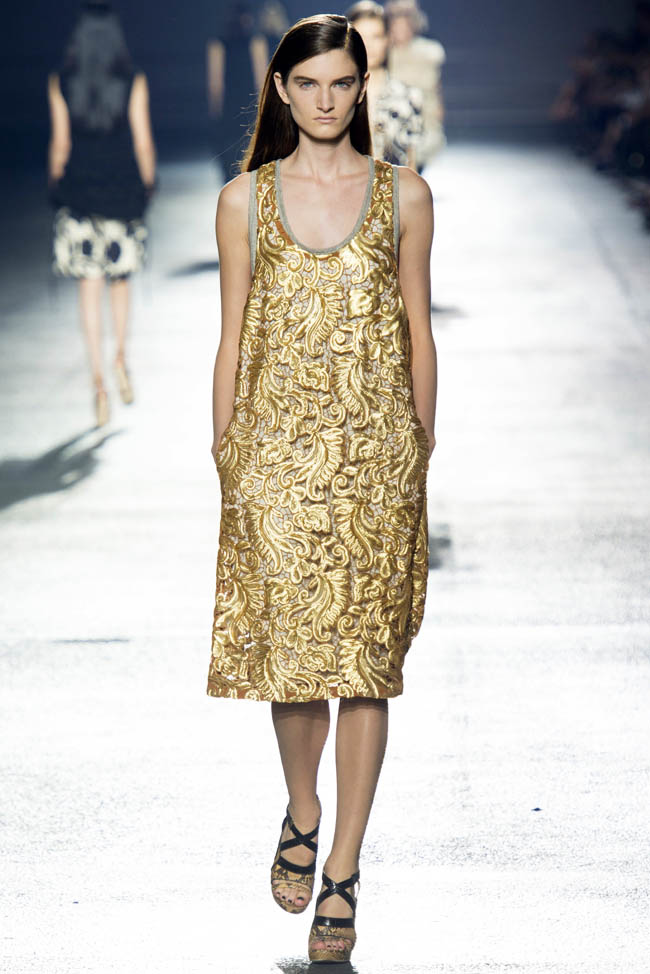 Dries van Noten went for the gold with his spring collection which focused on romantic prints and gold details. Refined yet opulent, it was a beautiful contradiction.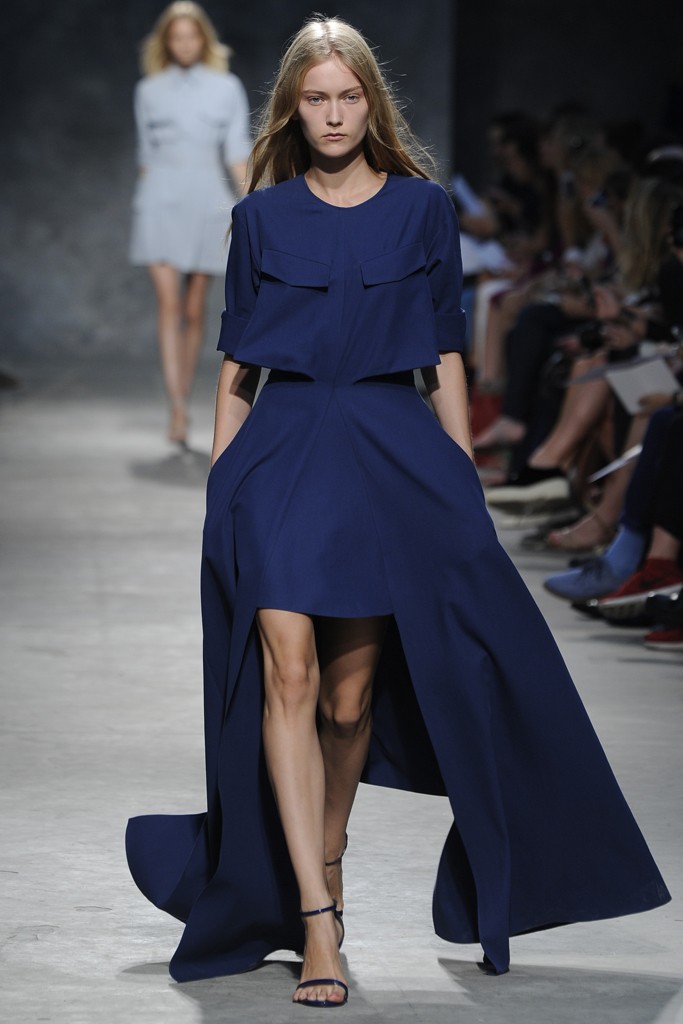 Felipe Oliveira Baptista found influence in North Africa for his spring 2014 collection which highlights languid silhouettes with a tailored eye.