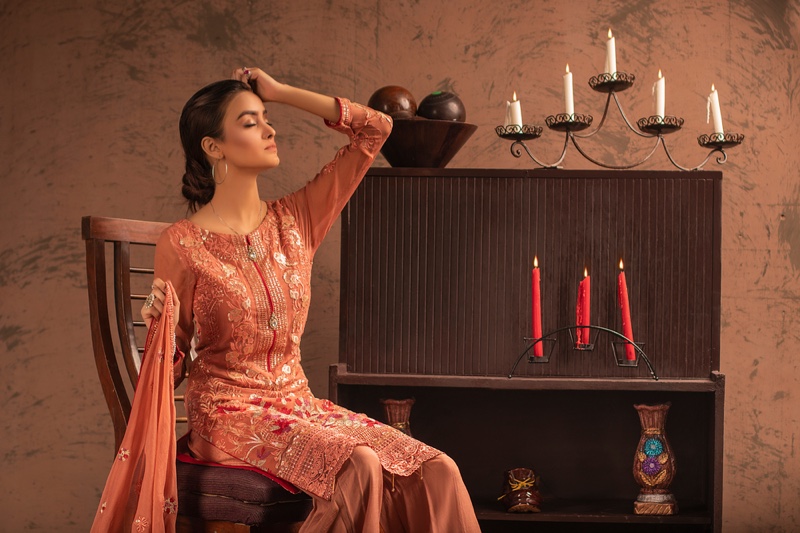 Kurtas are among the most popular attires for women, and they love to wear them on various occasions. The best thing about these comfortable and trendy kurtas is that there are many ways to wear them by pairing them with different bottom styles and accessories. 
Due to this reason, kurtas have become a staple garment for regular college or office days, outdoor shopping, weekend dates, ethnic days, and much more. In this article, we will tell you about seven different bottom wears, which you can pair with your designer kurta and look elegant as ever!
Seven Best Best Bottom Wears For Kurtas
1. Dapper Denims
Every woman has a pair in their wardrobe, and they look stunning with any top-wear, and kurtas are no exception. You can wear your short Kurta with dapper denim for office or college and flaunt your ultimate desi-western style. You can complete the look with boots, sandals, moccasins, brogues, etc.
2. Skirt
We have seen models walking ramps wearing stylish kurtas and a long skirt. The look is suitable for ethnic days and festive parties. You can pair your kurta and skirt with some tribal jewellery to stand out from the crowd. It is advisable to pair your kurta with a contrasting colour skirt, and you can even wear them with stylish leather slippers or sandals.
3. Salwar
Kurtas are the most diverse set of garments in a woman's wardrobe, and they often convert them into an ethnic suit. It's effortless to do as all you need to do is pair it with matching salwar and carry a stylish dupatta. You can complete your look with hanging earrings and bracelet and leave your lovely locks untied, and you are ready to kill it!
4. Boyfriend Jeans
These are the jeans which give an oversized appearance and are hot trends these days. They aren't only comfortable but go well with multiple top-wears like tank tops, t-shirts, and even kurtas. Your kurta and Boyfriend Jeans look casual as well as classy, while you will not compromise on the comfort parameter.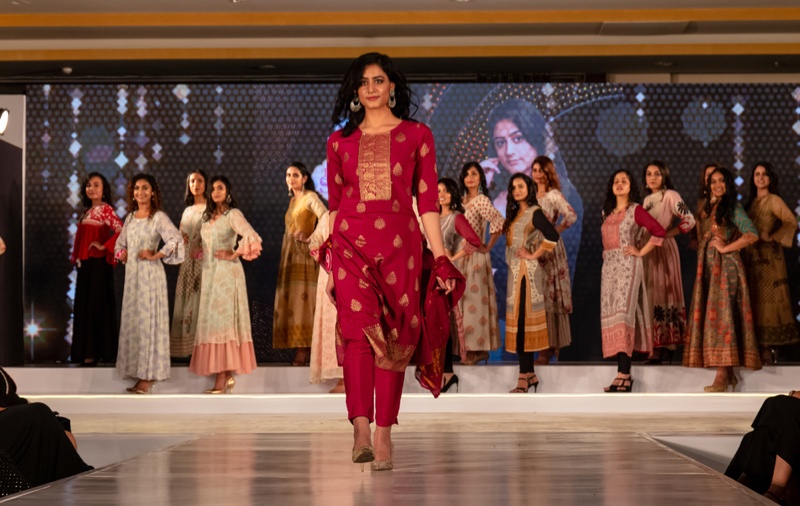 5. Palazzo
Palazzos are the oldest type of bottom-wears in the list, and they are quite different from the others. Apart from being super-comfortable, they give a stylish look which is difficult to match. They are baggy and airy, and you can wear them for long hours without caring much. If you plan to buy a palazzo, you must know that you can wear them with boho-chic pieces and crop tops.
6. Leggings
We knew you were expecting this somewhere down the list, and here it is. Leggings are the favorite bottom wear for most women as the soft fabric gives the unmatched comfort and looks stylish. They come in vibrant colors, and you can select a contrasting one to wear with your designer kurtas. Complete your look with simple jewellery such as earrings and bangles, and you can use a bindi too!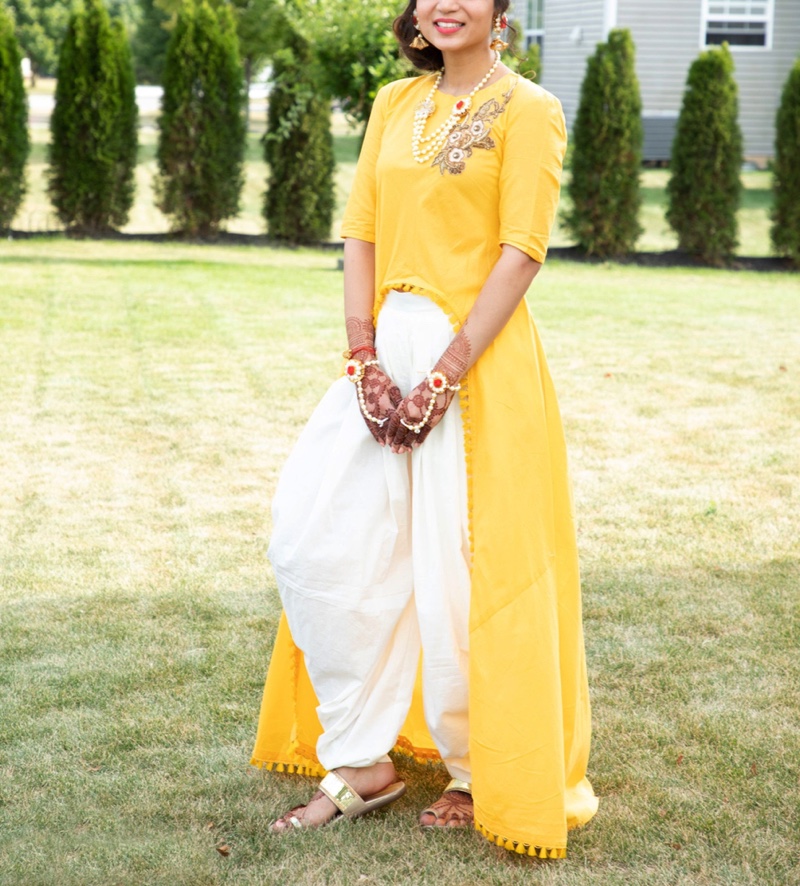 7. Dhoti Pants
Dhoti pants are no longer limited to fashion-shows and ramp walks, as they are a discovery among women who love to experiment with their look. A dhoti pant is a salwar, which looks like dhoti due to its baggy appearance. You can wear one with peplum and short Kurtis and complete your look with tall pencil hill shoes or sandals.
Conclusion 
Apart from the options mentioned above, you can also pair your kurtas with jeggings, net stockings, treggings, ripped jeans, culottes, and you can even wear the long kurtas as a dress without any bottom wear. If you plan to shop for an upcoming occasion and aren't sure about the look you should carry, try exploring the kurtas at leading online retailers like AMPM.