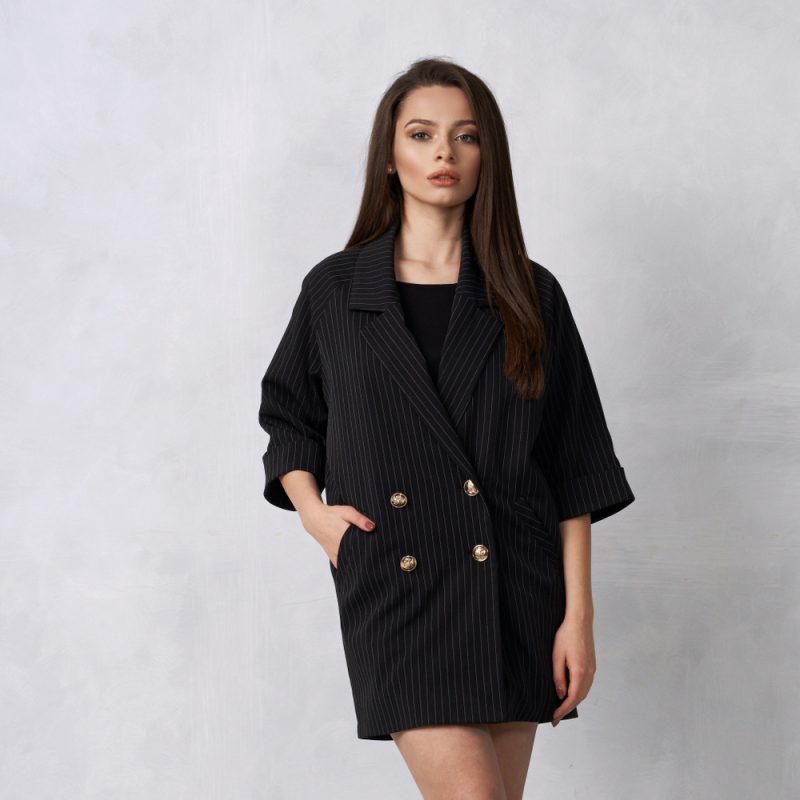 There used to be a time when 'work clothes' and 'normal clothes' took up two separate spaces in a wardrobe, but these days, work-life balance is getting better, and more workplaces are quite relaxed when it comes to being comfortable and trendy on the job. 
Working in an office where you're not expected to turn up in a stuffy suit is always a breath of fresh air, but it comes with a whole new challenge; how do you manage to still look trendy and smart at work, when you're wearing jeans and a t-shirt?
We're officially in a new era of workwear, and most of the great looks today are entirely appropriate for both in the office and at the weekend; longline blazers are fantastic for work and play, and blocky heels are at the top of everybody's wish list.
Stuck on what to wear for work? We've put together some ideas to help you out. 
The Classic T-shirt and Jeans
It's a classic, timeless look that's never going to go away, and if you're in a bit of a rush in the morning, throwing on a t-shirt and jeans for work is a safe bet. But even if your workplace is quite relaxed about dress code, there's always the worry that you're going to overdo 'relaxed' a little bit with this look. So, keep these tips in mind to keep it smart:
Wear dark jeans: black or very dark navy jeans always look much more stylish than light blue or denim washed options. 

Avoid ripped jeans: they're great for cute outfits on the weekend, but they might be a step too far in the workplace. 

Choose your style wisely: skinny jeans or straight leg jeans are usually fab for the office, while mom jeans might not look as sleek. 
Once you've got the jeans right, you're set to pair them with pretty much any t-shirt you like, and you'll be good to go. For some contrast in your outfit, pair your dark jeans with a white or pastel-colored t-shirt and throw a light blazer over the top. Check out these good design templates for t-shirts; you can create your own or even put one together with your brand's logo if you're going to a trade show or somewhere else where you'd want to represent them.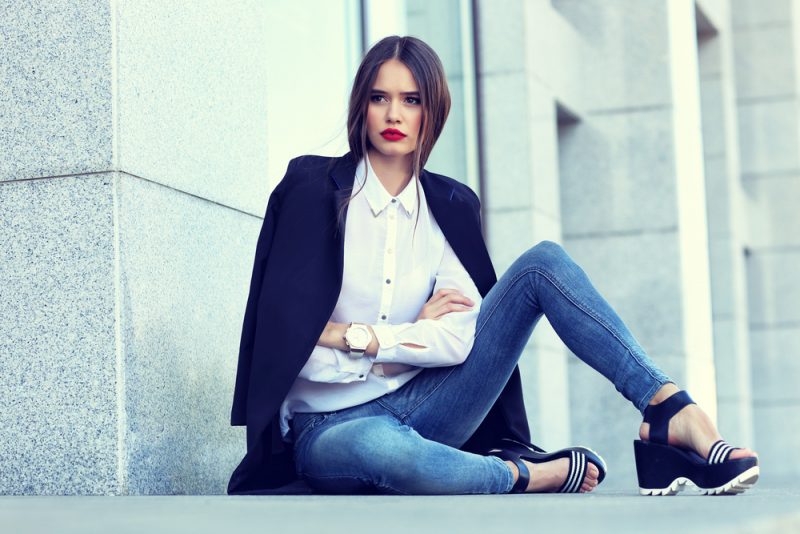 Smart Casual Look Ideas
If your office has a smart casual dress code, or you're heading off to a business meeting or an important event where you want to look a bit smarter than you usually would, then opt for a smart casual business look. 
There are many ways that you can style this look to suit you, and pairing smart separates with more casual pieces is a way that's trending right now. Rock a smart work shirt with a pair of jeans and some smart sneakers, or throw your smart work blazer on over a floaty top and a pair of skinny jeans. There's no need to go all out with a pencil skirt or pantsuit and heels, but you will still look put-together like a boss. 
Keeping it Simple
When it comes to everyday office wear, keeping it simple is ideal. The last thing that you want is to have to spend hours putting an outfit together in the morning and finding the perfect accessories to pair bold prints and patterns with. 
If you want to add a bit of color, patterned skirts, dresses or tops with checks, stripes or polka dots will add some effortless interest to your outfit, and you can pair them with pretty much anything in a plain color whether you want to stand out or blend in with your look. For example, a pretty black and white striped top can be played down with a pair of navy or black jeans, or you can make your outfit stand out by pairing it with a statement bright red skirt. 
Choose simple accessories to match your outfits with; chances are you will be able to rotate these throughout the week. A chic pair of earrings and a couple of simple necklaces to choose from should do the job when you're going for the simple yet chic look. 
How do you like to dress for the office?