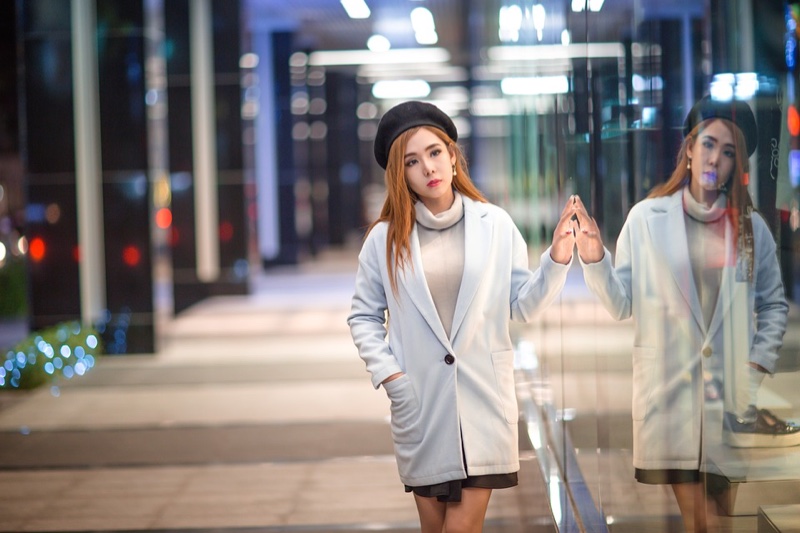 Never really hit up the whole casino scene? Perhaps this year will be your year. With a lot of people currently planning what to do with their vacation time, perhaps what you really need is a casino holiday weekend. The beauty of these kinds of trips is that you can go with anyone – groups of girlfriends or with your partner, or even solo if you're brave. 
Of course, the ultimate casino trip would be to Las Vegas. It's full of glitz and glam and that means it's your time to shine and dress accordingly. But the overall vibe at many casinos is the same – after all, they seek to emulate the Vegas theme. But just how should you dress in order to impress?
Vegas By Day
One of the things that people tend to forget about is how Vegas is alive twenty-four hours a day. Your outfit to stay in one of the casino hotels has to be two-fold because part of the "vibe" is attending many of Vegas' incredible pool parties. 
To keep things appropriate, why not go with a maxi dress? As temperatures soar outside – but stay cool inside – this is a perfect compromise. Plus, since the casinos are often housed in some of the world's top hotels, this allows you to stay the perfect level of "covered" that you will want. 
Of course, that doesn't mean you can't put on a bathing suit underneath. Once you've finished playing poker or slots at any time of day, the pool parties are where it's at. Just a tip? Don't wear your old suit from your Aqua class. This is about making a fashion statement, keeping up with the extravagance – and even being a little risque! You can even gamble at home with super casino sites.
You can wear sandals – they're ideal indoors and out. Just make sure you get a pedi!
Vegas By Night
At night, many people find themselves casino hopping. While some people will dress down, ignore them. You want to make an impression.
Eveningwear at its finest is the key here. Vegas is one of the places in the world where it's 100% acceptable for an adult woman to be all about glitter – so that should be in the forefront of your mind when selecting a dress. A floor length number with some killer heels is appropriate here, and you can even opt for a daring slit up the side.
If you really want to push boundaries – in a good way – add a little extra cleavage and maybe shorten the hem. Or go all out and add feathers, ruffles or anything else "wild" but fancy that you like. Don't forget accessories and a cute, matching clutch.
Oh and black? Yeah, it's always a good color. 
Vegas At Home
Hey, not everyone can make it to Vegas! That doesn't mean you can't bring Vegas to you. There's something about the allure of the casino that makes everyone want to dress for it, even if they can't physically get there.
There's a great variety of online slots that can be played from home, ranging from action-packed superhero titles to cute, wholesome fairytale themes, so why not make a night of it and call around your friends? Make a few cocktails (just like in Sin City) and play a range of themed slot machines to keep you entertained all night.
Keep things casual – perhaps some smart loungewear would be a good theme. Chilling out around the house in a black romper or jumpsuit never looked so good… Especially when you've got those dollar signs in your eyes and your eye on the prize!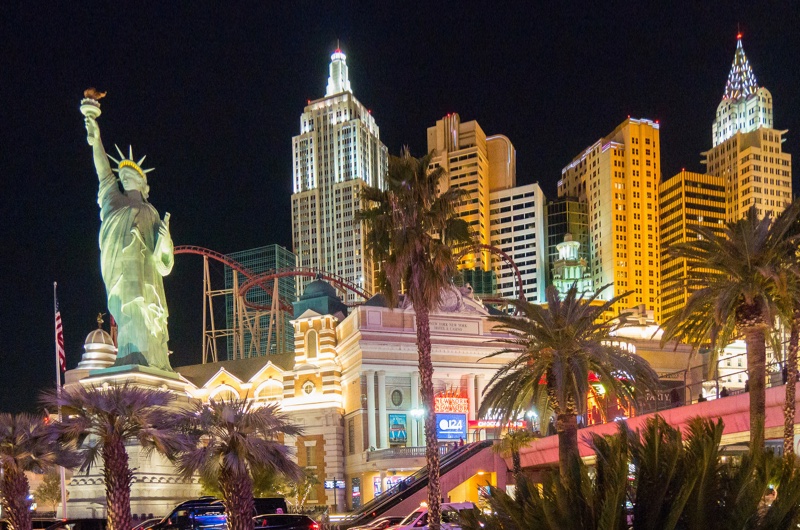 "New York New York Casino" (CC BY 2.0) by jay galvin
No matter which casino you find yourself in, anywhere in the world, dress with both class and a little sass. The casino life is crazy and cool – so make sure you dress that way, too!