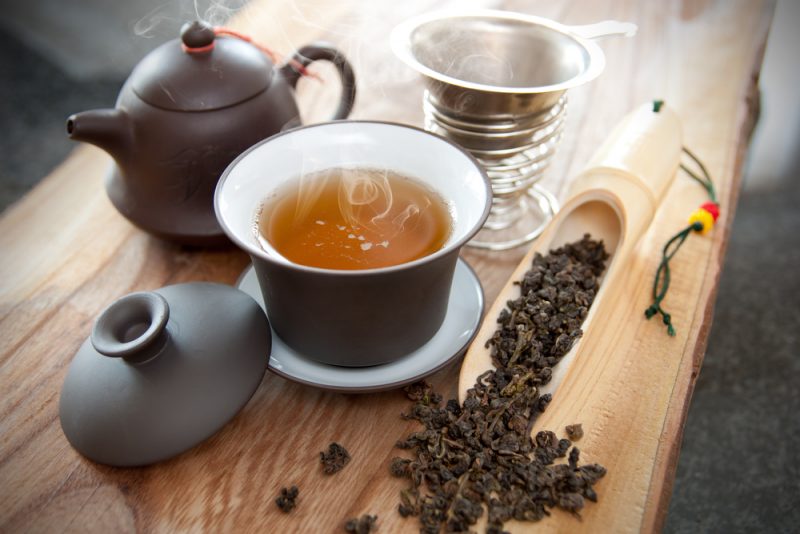 Sourced from the leaves, stems, and sprouts of the shrub-like Camellia sinensis plant, which also makes up other varieties of green and black teas, oolong tea is partially fermented oxidized, yielding a robust taste and color. Its history can be traced to the Ming Dynasty (1368-1644) in mainland China and reached Taiwan in the mid-1900s before other Asian countries like Thailand, Vietnam, India, and Japan produced their own blends.
Oolong tea is developed by withering the tea plant under the sun, which leads to its oxidation. The intensity of oxidation can range from 10% to 85%, with varying results in flavors. Oolong teas are rolled into long curly leaves, while some styles appear similar to small beads.
These teas can be sweet and fruity with an aroma close to honey; some can be more woody and thick, while others that remain greener can have a lighter and fresher flavor. It does not only taste great, but there are multiple benefits of drinking oolong tea for our body, providing us with beautiful hair, skin, and health. To help, we have listed below the amazing beauty benefits of oolong tea to our body: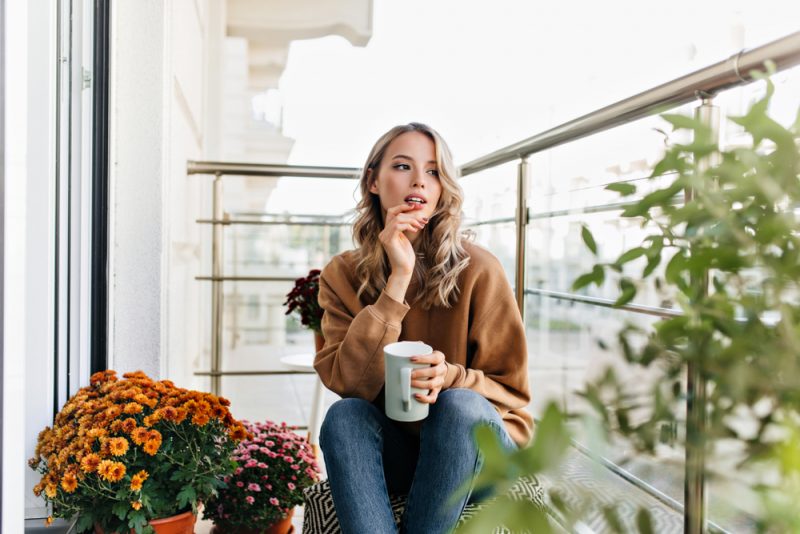 Promotes Shiny, Healthy Hair
Regular intake of oolong tea can prevent hair fall and boost the overall health of your hair growth and scalp. Oolong tea is rich in antioxidants to battle hair loss and heal dull, dry, and damaged hair. Experts state the antioxidants battle with the dysfunction DHT or dihydrotestosterone synthesis, which leads to hair loss.
Use oolong tea topically, with a cold oolong tea hair rinse to improve the shine and luster of your hair. Oolong tea also fights off itchy and uncomfortable dandruff giving your locks a healthy sheen. The effective hair rinse is also believed to promote hair growth.
Get Healthy, Glowing Skin
Toxic or harmful free radicals can damage the skin's cell membranes. Drinking oolong tea, hot or cold, can minimize lines and wrinkles. It can rejuvenate the skin and delay the early biological signs of aging.
Applied topically, oolong tea has anti-allergenic properties and powerful antioxidants that can help alleviate skin issues such as rashes and eczema. It is also effective in treating other common skin conditions such as acne, pimples, and dark blemishes.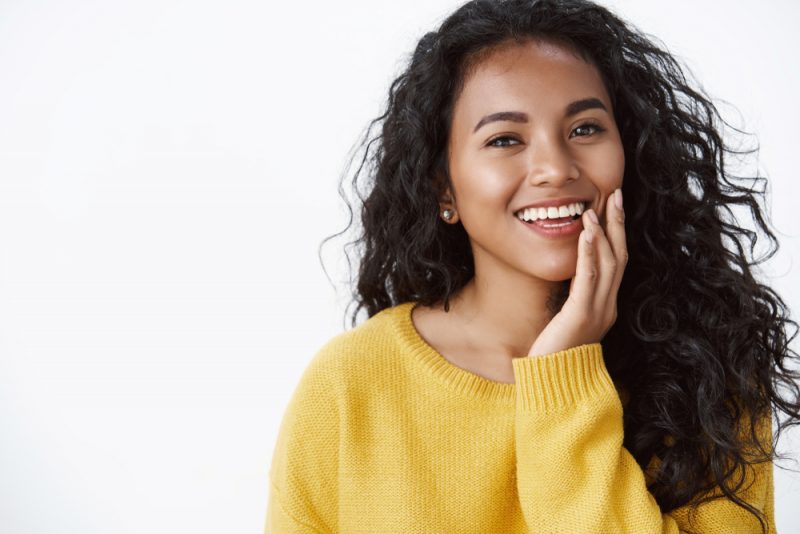 Carry That Winning Smile
Oolong tea helps improve your tooth and gum health. The polyphenols and antioxidants found in oolong tea can fight off bad bacteria that can build up in your mouth. The fluoride the oolong tea leaves carry can beat off cavities and tooth decay.
Fluoride is hailed for the prevention of enamel loss and promotes an increase in calcium and phosphorus. Oolong tea can protect your teeth from the build-up of bacteria and acid produced by food and drink. This helps minimize the increase of plaque and gives you that winning smile with fresh breath.
Showcase That Slim Waist
Oolong tea boosts your metabolism, which leads to weight loss. The polyphenols found in the tea are known to reduce fat, therefore helping fight weight gain and obesity and maintaining a leaner body mass index and gut health.
Daily consumption of oolong tea can help you shed belly fat and lead to an appealing smaller waist, curbing your appetite and preventing the concentration of fat around your midsection. This may be the time to fit in those old pairs of jeans!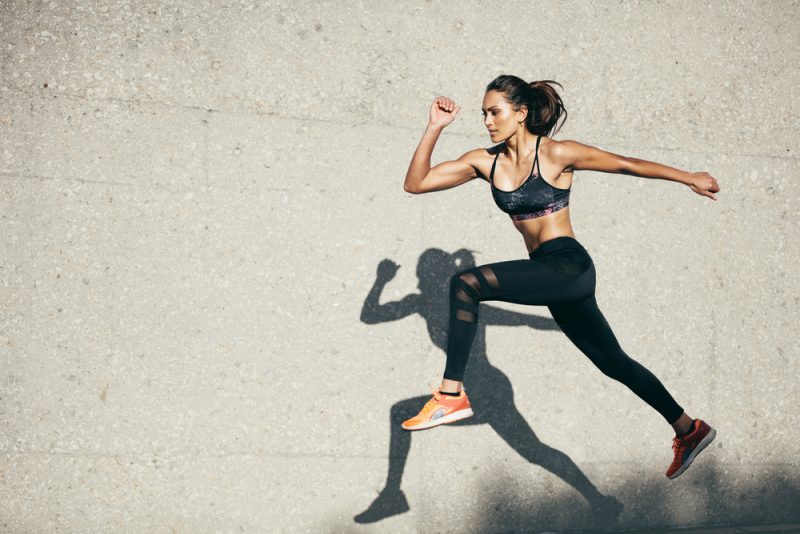 A Healthier Heart
Studies indicate people who drank a minimum of ten ounces of oolong tea a week had lower cholesterol levels than those who didn't. Those who drank oolong for a very long time had the lowest levels of cholesterol.
Oolong tea contains caffeine and antioxidants that help reduce the risk of cardiovascular diseases, improving blood circulation and the metabolism that directly supports the heart.
Prevents Diabetes
Oolong tea helps reduce and prevent type-2 diabetes as it is known to stabilize a person's blood sugar levels. Polyphenols improve the insulin levels in one's body. It can reduce heightened blood sugar levels by up to 30%.
Its anti-hyperglycemic properties are also an effective oral hypoglycaemic agent used in treating diabetes and support dietary glucose uptake.
Fights Inflammation & Lowers the Risk of Cancer
Oolong tea revs up the immune system and helps protect the body against unwanted inflammation. It decreases the symptoms of arthritis. It fights off the free radicals that can cause inflammation, clogged arteries, and cancer.
In women, oolong tea can reduce the risk of ovarian cancer, skin cancer, and gallbladder disease. It is beneficial to one's overall health to incorporate a cup of oolong tea into your daily diet.
Sharpen Your Mind
Improve your mood and sharpen your mind with a cup of oolong tea! The caffeine present in oolong tea generates norepinephrine and dopamine, which help in lightening your mood and lowering stress levels.
The amino acid L-theanine also boosts your memory and improves your attention span, and at the same time calms your mind and relieves anxiety.
In Closing
Oolong tea makes us feel and look good. Its benefits range from improved skin, hair, teeth, and overall body and heart health. Long-term consumption will lower your cholesterol, your risks for diabetes and even cancer.
Whether your oolong tea comes in loose leaves or teabag form, make drinking oolong tea a part of your daily routine to live a long and healthy life and share many more cups of tea with your loved ones for years to come.