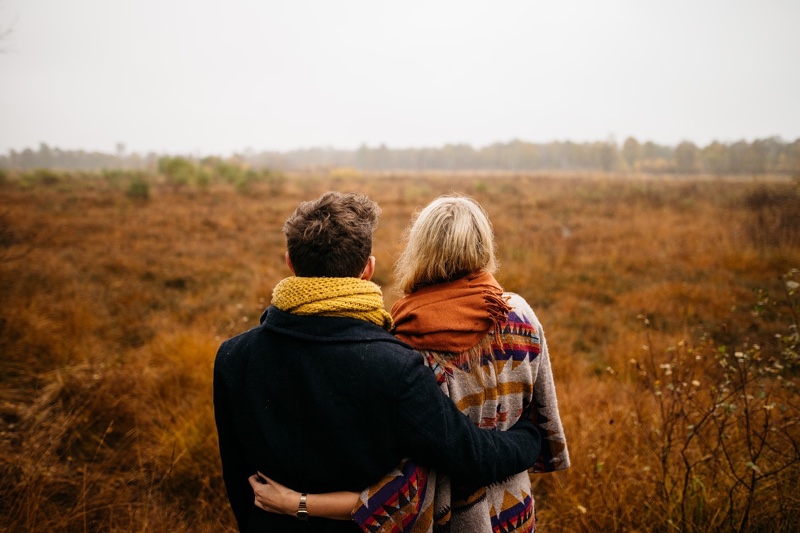 It is safe to assume that most mature singles over the age of 40 or 50, have already been married or experienced a long-term relationship. That marriage or relationship may have broken down, or you may find yourself unexpectedly single for many reasons. The trouble is, once we have reached a more mature age, many people don't relish the thought of starting over and certainly don't want to be going out of the "dating scene." While you may not be ready to resort to a life of being single just yet, how are you going to meet someone that is looking for the same things as you?
Online dating is a great way to meet people
Thanks to online dating there are now many opportunities to meet others whether you are looking for company or if you are ready to start again and meet a new partner for a long-term relationship. You don't have to go out to bars and pubs or join local clubs or communities in the hope of meeting someone. Online dating puts you in control! You decide who you want to talk to, if you're going to get to know them better and when, or if, you want to meet them. Everything is done discreetly and from behind the security of a phone or computer screen. You can even meet new people sat in your pajamas on the couch!
Putting you in control
If you are just looking for some company once or twice a week, then you can use a dating service to find like-minded people who share the same interests. It may be that you both enjoy eating out at different local restaurants or perhaps you both like wine tasting. It could be that you are both into fitness like running, cycling, etc. There are so many possibilities for mature single people to enjoy each other's company for a mutually beneficial relationship. For those that have become very independent and incredibly set in their ways, there is no obligation to embark on a massive commitment. You can just enjoy some fun and friendship.
Dating that works around a busy life
You may already have children from a previous relationship, and your priorities are different to what they were when you first started dating. There may be certain times when you have the children, or you might be the main carer, and this restricts your time. If you have reached a more mature age, it could be that you don't have any commitments but have become used to a certain way of life. The beauty of online dating is that it works for you. With potential matches at the end of your phone/tablet via a dating website, you can make your dates fit your busy life. You will be surprised at the number of people in a similar position that are looking for the same and will be happy to fit in with your life.
Meet local people that you wouldn't normally meet
Even if you are happy to go out and meet new people, there is no guarantee that you will meet someone that likes the same things as you and that you will get along. Singles that meet through online dating are often more in tune with each other and go on to have successful relationships. This is because a computer uses a calculation to work out if you are likely to get along with the suggested matches that it provides based on the information that you input. You might meet someone nice in a bar and by the second date realize that you had less in common than you thought. With an online dating service, you can get to know them via an online chat room before you even agree to a first date.
There are many local mature singles that are using an online dating site, probably more than you could imagine. If you are single, and looking to find fun, friendship, flirting, romance or even love and a happy ever after, then meeting someone online gives you the chance to do so. The truth of the matter is that you have nothing to lose and everything to gain. What are you waiting for? Sign up to an online dating site now, create your online profile and start meeting local mature singles today.