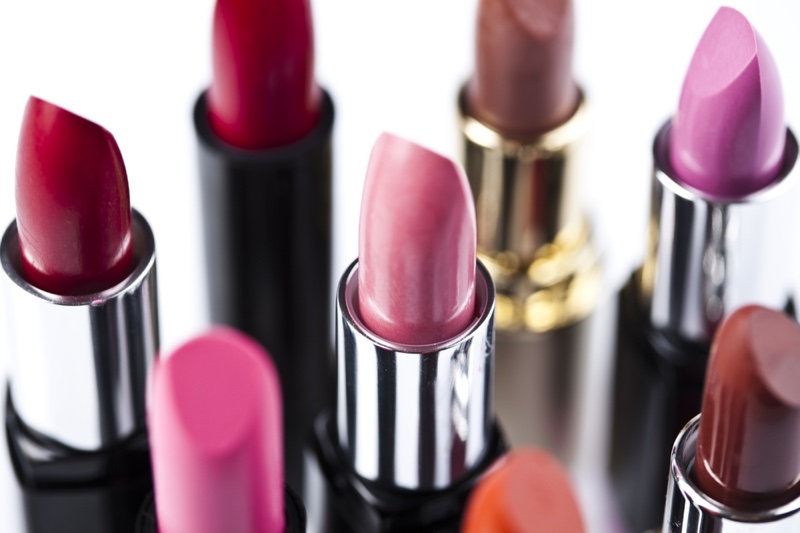 Artificial Intelligence (AI) is a science that revolves around teaching computers to simulate intelligent behavior and a machine's ability to imitate intelligent human behavior. 
In other words, AI is the ability of a computer to learn from external data and to use those learnings to make predictions about future events and thereby achieve specific goals and tasks flexibly. This is true across the board, including in the cosmetics industry, according to Nicolas Krafft.
This computer science area is changing the way we think and work and the human relationship with data and technology. For consumer goods, AI adds a few aspects that have traditionally relied on human intelligence. These are personalization, automation, digital supply chain networks, and an improved way to make decisions. 
Over the past few years, AI has been infiltrating the beauty industry with the potential to completely disrupt the way that beauty brands operate. It is estimated that global spending for AI in retail – such as Fashion, Luxury, and Cosmetics – will reach nearly $7.3 billion by 2022. 
Former L'Oreal executive Nicolas Krafft believes that the various AI applications can simplify processes and deliver efficiencies. Those are things the beauty industry has never seen before. He anticipates that AI can improve the consumer experience, open new ways to shop, and broaden customer choices.
The former L'Oreal executive understands that the most significant AI investments will enable real differentiation strategies and offer consumers enhanced shopping experiences. He also expects that AI will transform the e-commerce shopping experience. An example of this is AI-supported try-on features that can change the business and help e-retailer better meet consumer demand.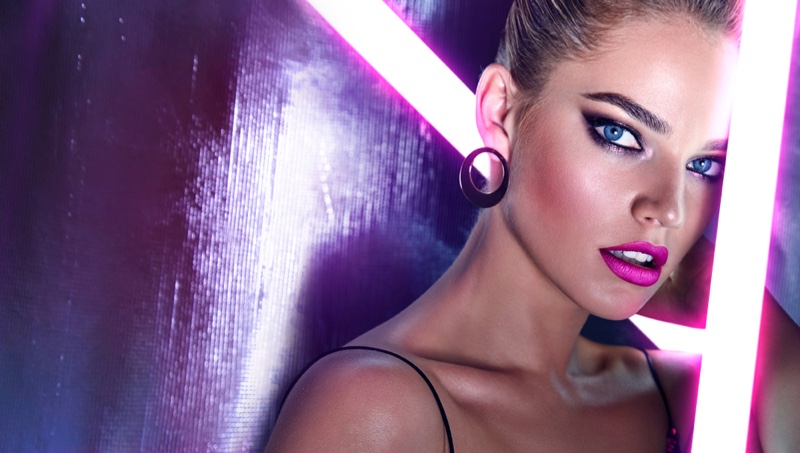 Todays' consumers are unique because they place efficiency and excitement above all else, and AI can be a powerful tool to address that. However, the challenge there has been a lack of advisors, pharmacists, or hairdressers to offer suggestions or advice regarding the products that may be beyond a shopper's usual choice. 
This, Krafft deems, results in fewer purchases. According to him, by combining the human aspect with computer learning, AI can do just that. 
L'Oreal's acquired ModiFace, an augmented reality company that enables virtual testing of make-up. This has already begun moving towards leveraging AI's power to meet and expand consumers' needs. The software – a virtual beauty consultant – essentially enables customers to virtually 'try on' items before purchasing them by taking a picture augmented according to various make-up choices. Nicolas Krafft believes that this collection of consumer data and increased client engagement will lead to a rise in sales in stores, especially via e-commerce. "This is a clear example of how AI can help provide the consumer a better experience while offering e-retailers strong business development support," says the former L'Oreal executive.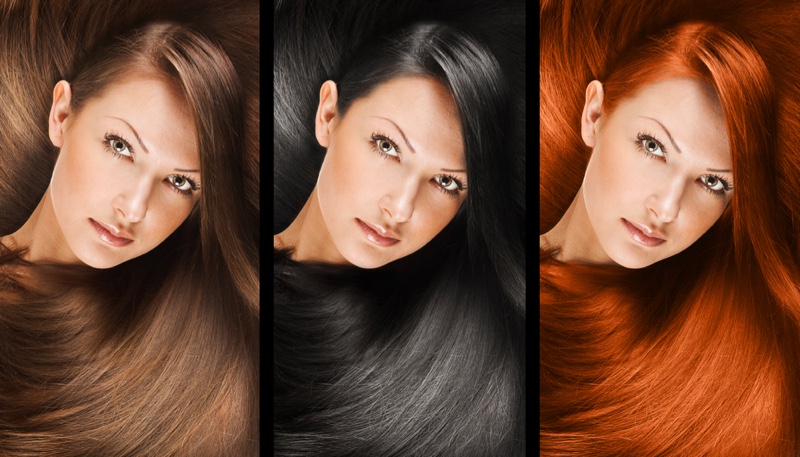 Besides improving the shopping experience by offering more personalized and/or enhanced options, Krafft believes that AI can improve how products are distributed to beauty professionals. These include stylists, estheticians, or make-up artists. 
For example, something that could come out of AI within the beauty sector is hair color assortment optimizers. These would give hairstylists more optimal ways of choosing the best color or in-salon production of customized products. Currently, hairstylists keep notes of previous formulas used for customers and update them when they want to change their hair color.
Tomorrow there could be devices helping hairdressers identify the hair color from a celebrity on her latest Instagram post, select the shades best matching this result for the customer in the chair and let her try it on virtually before applying the color. Based on the shade used every day in the salon, the device could further help the stylist manage its inventory and reduce cost. With virtual training, the machine could correct the stylist until the desired hue is achieved. Then the stylist would then apply the color under the robot's guidance.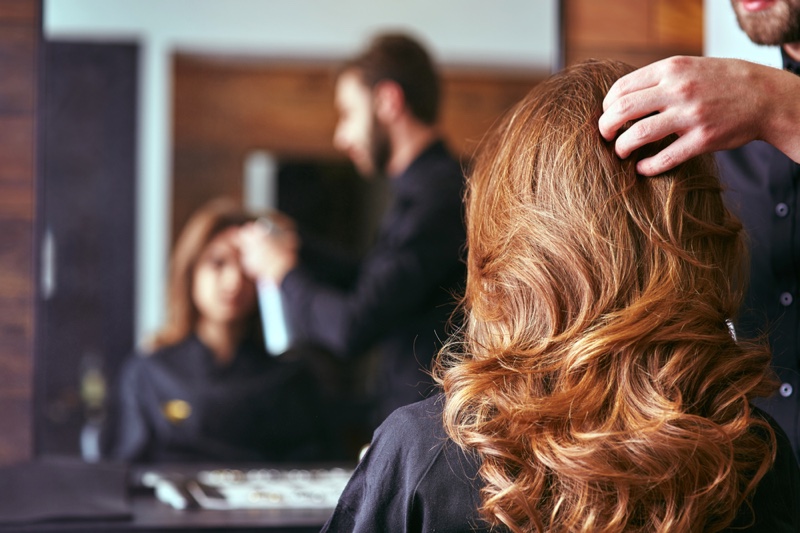 This may change the stylist's role and make way for new business models of D2C beauty companies. An example is Madison Reed, a firm that sells professional hair color directly to consumers on a subscription that just raised 50M$ to develop the business. With an AI-based color consulting app they can provide a professional, salon-like consultation online as well and give the consumer an indication on which shades to buy and mix, or even prepare a ready-to-apply professional color mix.
According to Nicolas Krafft, AI can be leveraged to enhance the sales and marketing sector, too. 
One prominent branch of AI is Natural Language Processing (NLP). This science studies the interactions between computers and human language, whereby computers learn how to interpret and process large amounts of natural language data. For example, it can help with processing feedback that users provide on products, whether on the company website or on social media. This means that consumer reviews' processing and consolidation would be done much faster, making it that much easier to adjust products/devices, recommendations, tutorials, etc. The impact here would be tremendous as the timeline from user review to product improvement would be significantly shorter. In other words, AI can speed up product improvement to satisfy the end-user even further.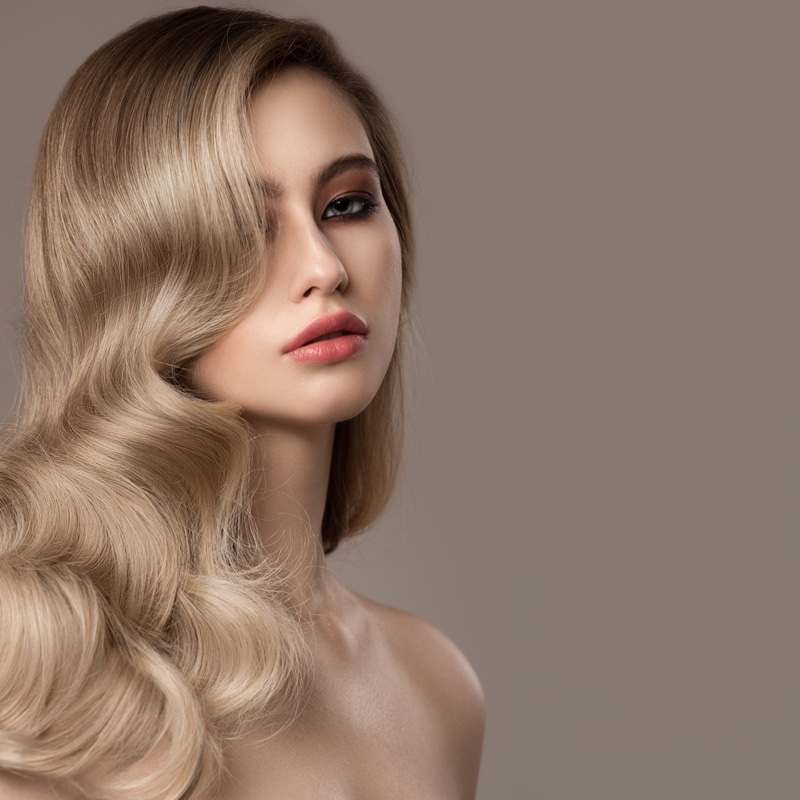 Overall, Krafft thinks that AI's overall impact can be immensely positive but that its success relies on implementation. The application of AI and NLP makes sense as long as the salon and shopping experience is enhanced for the consumer, and the feedback/implementation loop is shortened for the producers. A seamless rollout of this technology and these advancements is crucial for their success.
However, he underscores that the technologies will by no means entirely replace the human aspect. Instead, Nicolas Krafft believes that the beauty industry will become better through an effective combination of AI and human service. And rather than replacing it altogether, these technologies can help improve the human aspect of the beauty industry. After all, beauty is subjective, and it ultimately all originates from the consumers' choices, preferences, and tastes.
About Nicolas Krafft
The former L'Oreal executive has more than a decade of expertise in the cosmetics industry with L'Oreal and its various brands. Nicolas Krafft began his career as a product manager at L'Oreal Professional. He moved up through the ranks to become vice president of Global Business Development for L'Oreal USA. There he led the go-to-market strategy of one of the strategic brands of the professional division. Krafft also oversaw the transformation of its business model across Europe, the Middle East, Asia, and Latin America while based out of NYC. Krafft was heavily involved in launching new product lines, growing market share under challenging economic environments, and developing an international presence for L'Oreal-owned brands like Kérastase, Matrix, and Biolage.