Glossy Leather Coats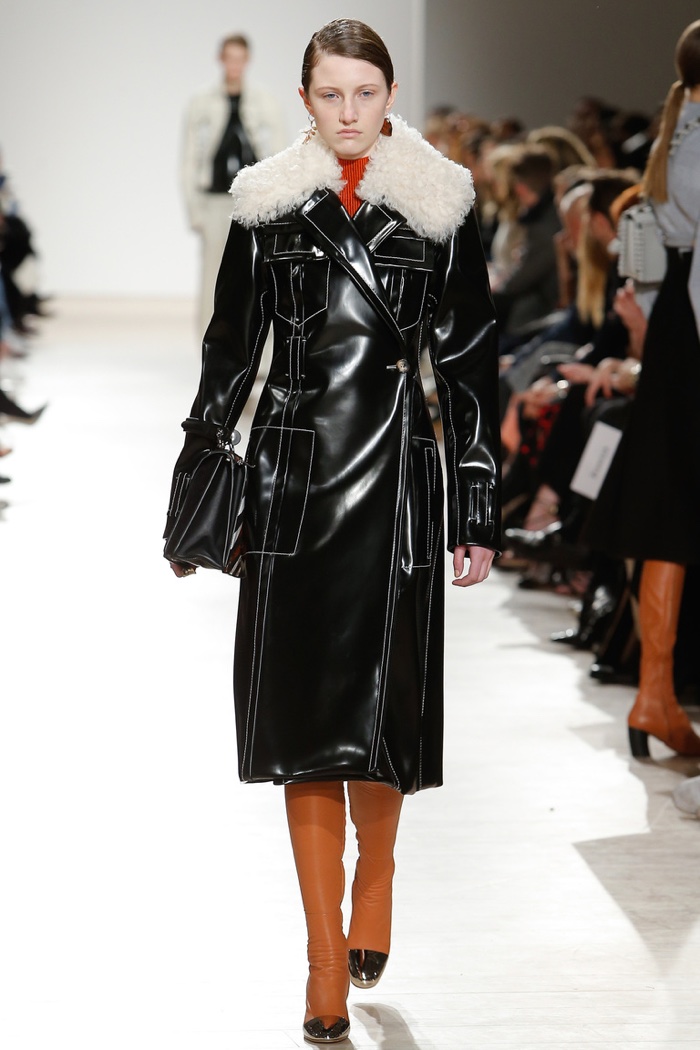 Many New York designers embraced patent leather as fabric choice for coats with the fall 2016 season. We're talking about everything from naval style pieces to dramatic trenches. At Proenza Schouler, designers Jack McCollough and Lazaro Hernandez created a collection that used the theme of "control and release" including tailored patent leather coats.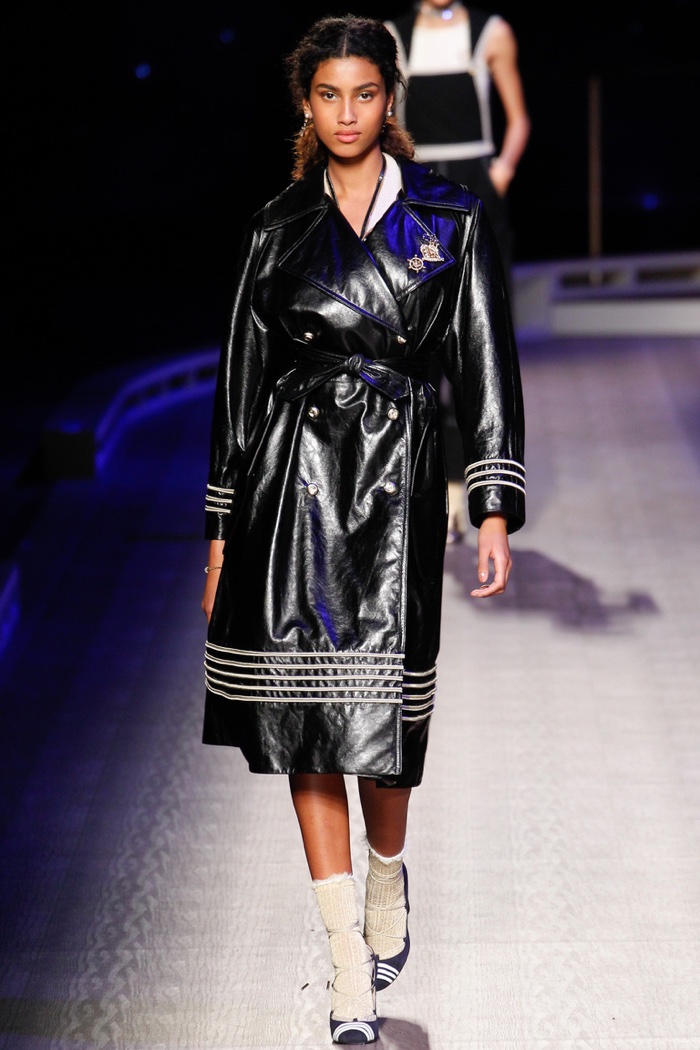 Glossy Leather Coats—Tommy Hilfiger went nautical with his fall 2016 collection. His take on the patent leather coat trend featured military inspired cuts decorated with emblems and stripes.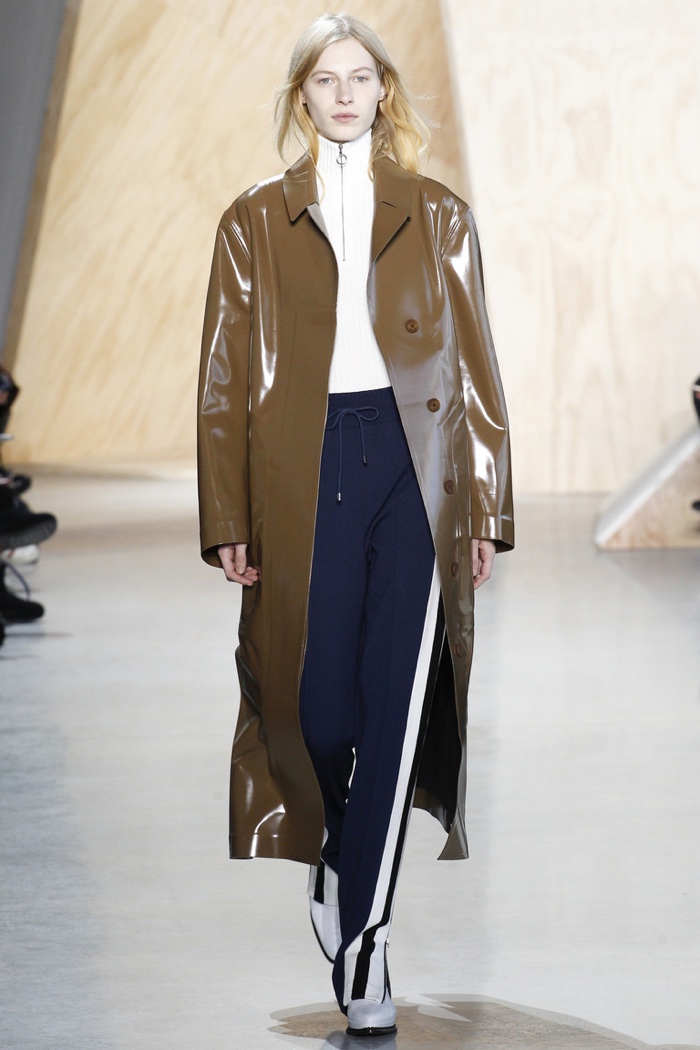 Glossy Leather Coats–Lacoste's Felipe Oliveira Baptista brought some structure to fall 2016's sporty vibes with patent leather coats layered over track pants and high-necked sweaters.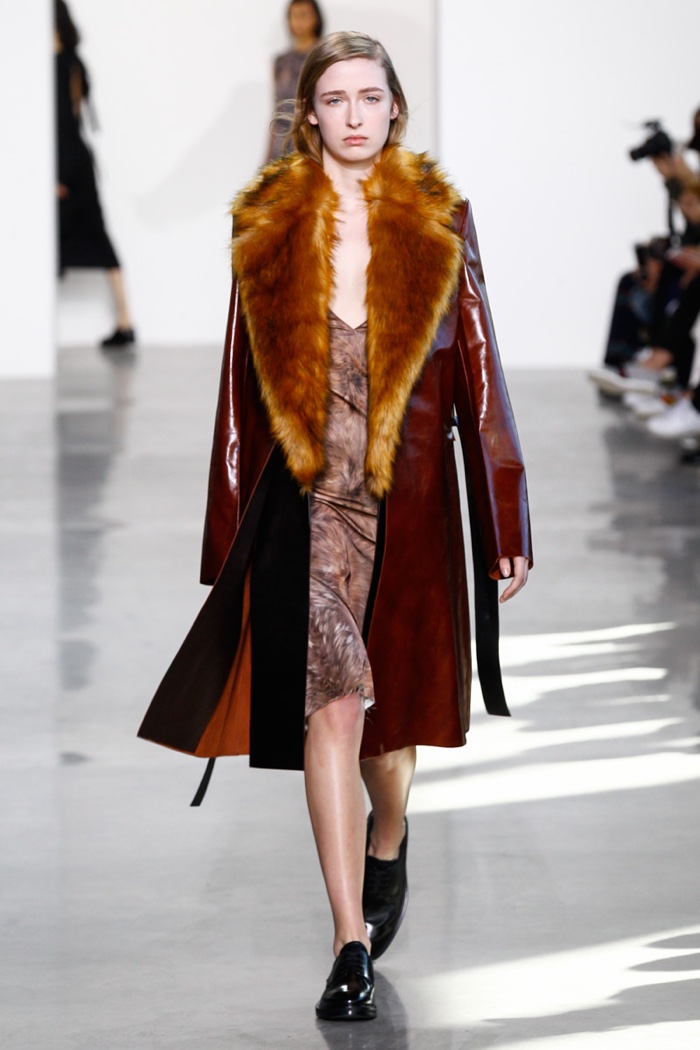 Glossy Leather Coats–Calvin Klein's Francisco Costa focused on loose and slinky shapes for the brand's fall-winter 2016 collection. A glossy leather coat also made an appearance on the runway.
Colorful Furs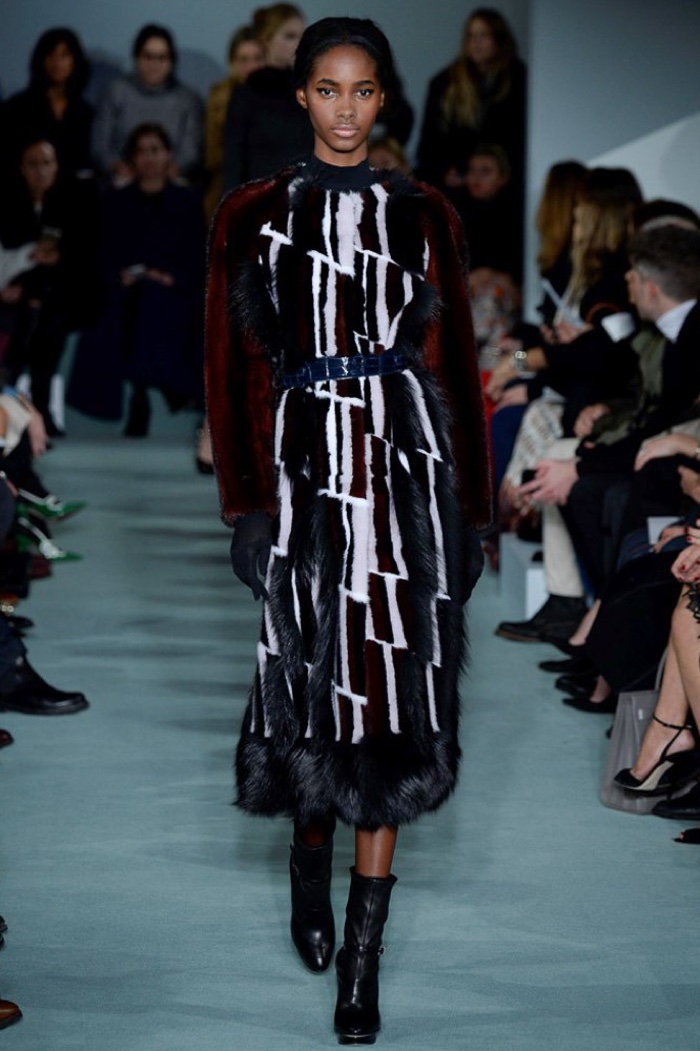 The cold weather season always calls for fur, but for fall 2016, New York Fashion Week designers gave a colorful spin to the trend. Whether real or faux fur, these outerwear looks are sure to grab attention with a variety of hues and color-blocking. At Oscar de la Renta, Peter Copping brought some ladylike appeal with belted, bell-shaped furs.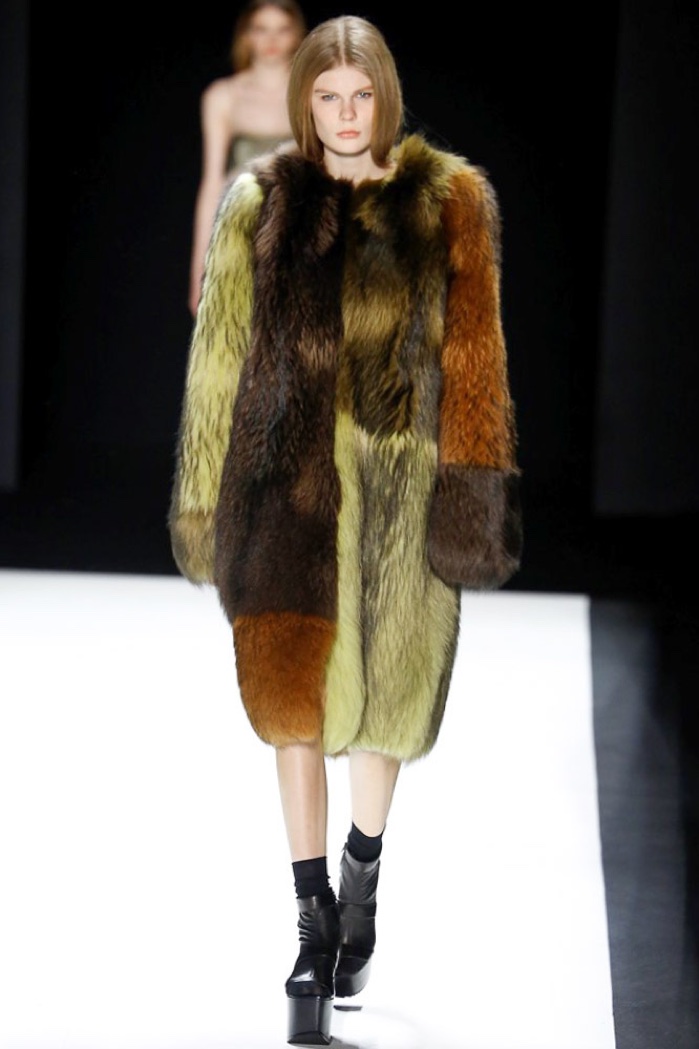 Colorful Furs—Vera Wang brought some luxe to her fall-winter 2016 collection with color-blocked fur coats. No separates were necessary as the pieces were statement making all on their own.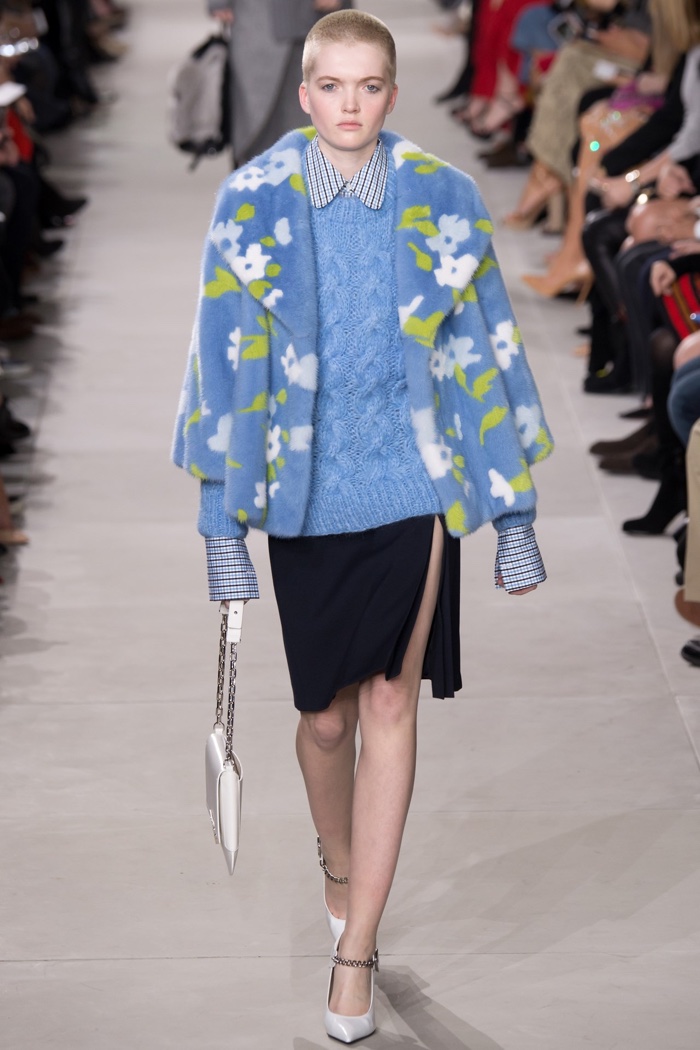 Colorful Furs—Michael Kors' sportswear took a colorful turn with his brand's fall-winter 2016 collection presented at New York Fashion Week. Fur in green and blue hues popped on the runway.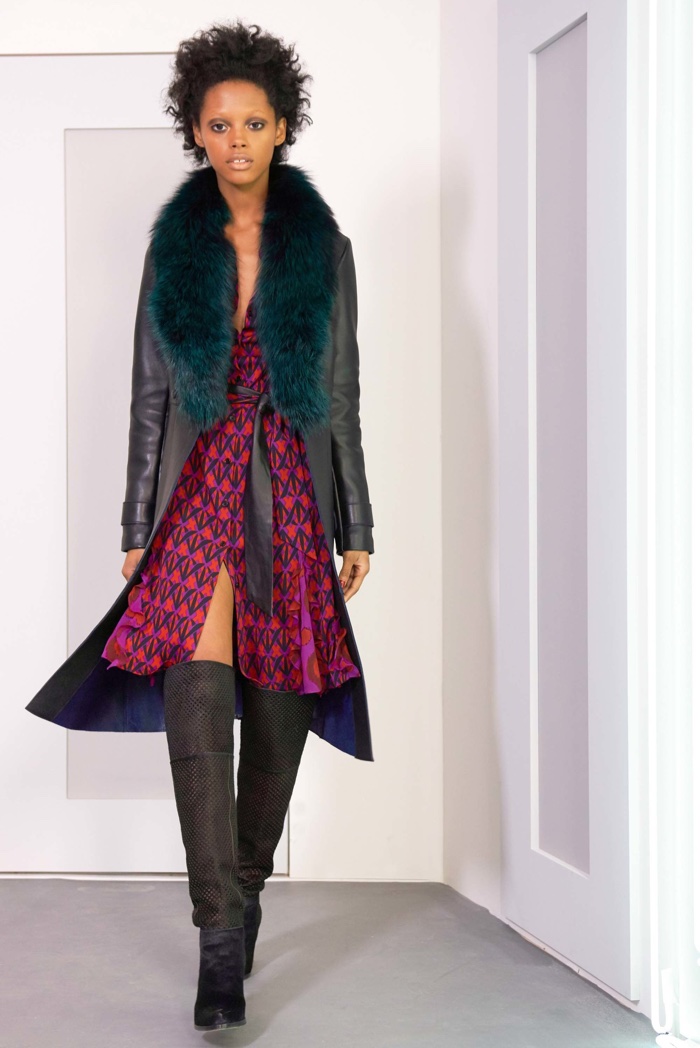 Colorful Furs—Diane Von Furstenberg was another New York-based designer that embraced the fur trend. Leather coats with faux fur collars were decorated with colorful hues.