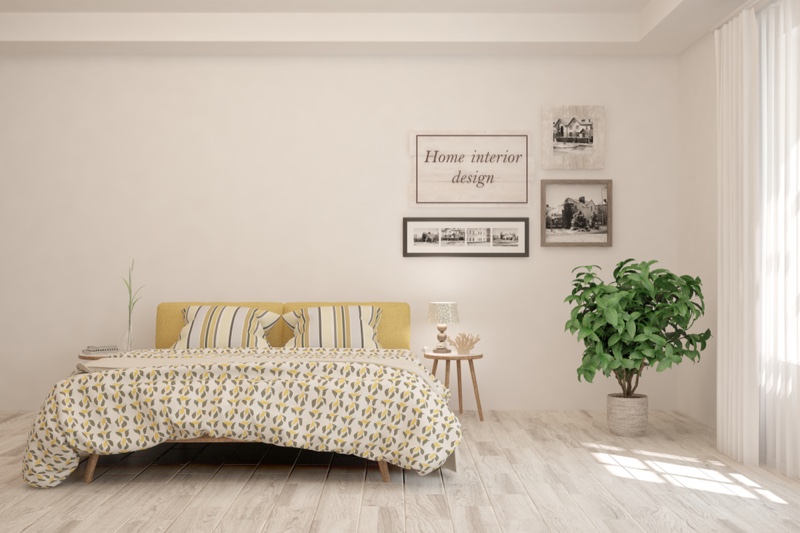 The best way to welcome a new season is to decorate. Springtime is the best time of the year to do just that. So why not start with your bedroom. Your bedroom is your favorite personal relaxation space and it is also estimated that we spend a third of the time in our bedroom. It's a room dedicated to sleeping, romance, and reading. It is also a refuge for serenity where you can express yourself with your favorite colors and collectibles.
Re-decorate your bedroom with these guidelines and your bedroom will become an oasis you can escape to. Regardless of the bedroom style, the bedroom must always look sophisticated and elegant.
First Steps To Decorating Your Bedroom
At the beginning stage of your décor project, it's a brilliant idea to start with art. Visit an art gallery or art website and choose an art piece that shouts you. The result undoubtedly will be amazing because it will be a  celebration of your personality, your signature piece, and your own style. Art is always a good conversation starter. Next would be choosing your favorite colors that speak to your character. 
Colors will set the tone of the room. Bold, rich bright primary colors would be for the bold, boisterous and full of energy personality. While rich jewel-toned hues help set the mood of coziness and comfort. Lying in bed the ceiling will be the fifth wall and it must complement the wall colors. Painting the ceiling a lighter version of the wall color gives a sense of height. Alternatively, the dark ceiling color is striking, dramatic and implies confidence. Other solutions would be to stencil or add architectural elements in the form of moldings or decorative paint treatments.
Practicalities When Decorating
When money is not a problem there are endless possibilities when decorating your bedroom, but remember a good night's rest is an essential element to a healthy lifestyle. No matter the bedroom style or décor, always decorate to create a calm and relaxing environment in the bedroom. Getting rid of clutter and Keeping your bedroom clear of distractions will help you clear your mind at the end of a busy day or socialite evening.
Position your bed so that it is the first thing you see when entering into your bedroom, your bed can be great to invite you into your space. Alternatively, if your balcony overlooks a beautiful scenery outside, change your bed to see the view.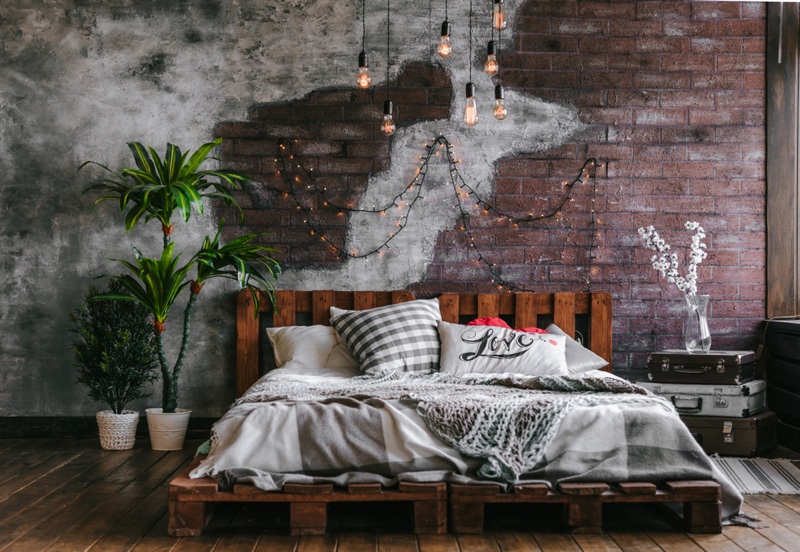 Industrial Bedroom
The industrial style bedroom is for the carefree energetic individual who makes their own rules. The unfinished look exposed construction elements such as water pipes, heat venting concrete floors are the key elements to this industrial style. It features a minimalistic, clutter-free aesthetic that is trendy and looks absolutely fabulous. Colors typically used in this style will be grey, black or neutral color tones.
To brighten the room with color add your signature art pieces and arrange beautiful flowers and candles with various accessories. Some photos of family and friends will add to the personal touch. Create a quiet space with a comfortable chair and footstool to come home to at the end of an energetic day to sit and relax.
Mid- Century Modern Bedroom
If you want to redecorate your bedroom and make a bold statement, the mid-century modern style for your bedroom would be the way to go. Mid-century modern style is minimalist yet elegant timeless and iconic all the way. Large glass picture windows are an added advantage to allow the view and natural light in. Giving an unobstructed view of the outdoors and a sense of enjoyment and being at peace with the outdoors. 
Don't overdo on the furniture. Relax and enjoy the freedom of the minimalist style. You cannot go wrong by mixing this decor with a statement art piece from your favorite art gallery. With these two amazing styles, you will end up with a gorgeous room.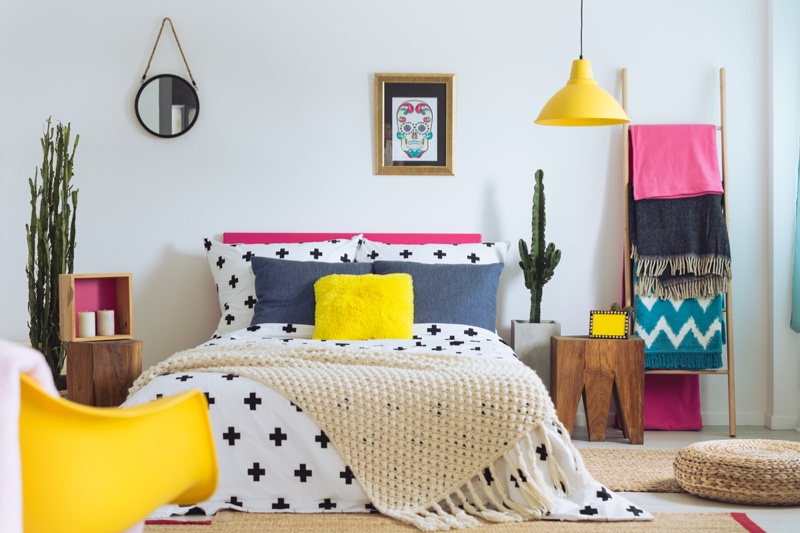 Eclectic
An eclectic bedroom Is a blend of styles. It is a mixture of textures, time periods, styles, trends, and colors.  A combination of vintage and modern style or traditional with a twist of your own elaborate style. An antique bed could easily reside alongside a vintage Chinese screen, a handmade Moroccan rug. The combination of styles is endless. Be careful not to haphazardly throw together different styles because it will look a complete mess. Should you not be able to bring the different styles together and money is not a challenge,  bring in a professional.
Your decor specialist will be able to assist you with your creativity and you will be able to show off your personality. The eclectic style is perfect for an individual who is not counting his/her pennies and is in the mood to experiment and be daring. A bold colorful expensive pop piece of artwork and a combination of traditional or modern furnishings can instantly transform your bedroom into an eclectic space