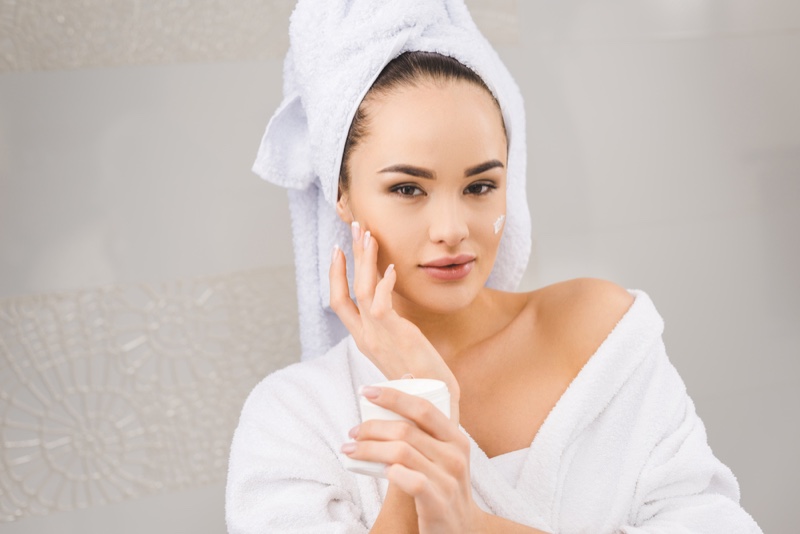 Don't we all just love that all natural glow that comes from within? But more often than not, constant stress and lifestyle habits lead to the contrary, and all the work ends up making our skin look dry, dull, and lacking from that natural lustre. While eating right and hydrating yourself well is definitely the answer for a good skin, you can also try out the following natural skin care tips to make sure that irrespective of the season, your skin is at its natural best!
Skin Care Tips For All Your Woes
Be it acne, pigmentation, or the simple need to maintain a good looking skin, including our natural tips in your daily skin care routine will have you kissing all beauty woes goodbye!
Always Remove Your Makeup:
The holy grail to maintaining good skin lies in following one simple rule, always remove your makeup before going to bed, no matter how tired how you are. Not removing your makeup doesn't give your skin the time to breathe, which results in sebum production and a loss in natural lustre. Moreover, it also leads to all the dirt of the day getting trapped in the skin, thus leading to further instances of acne. So make sure to remove all your makeup with an oil-based makeup remover. You can use coconut oil infused cotton ball to make sure that your skin care regime stays natural.
Exfoliation:
Exfoliation is an important step in your daily skin routine, more so if you want to keep it healthy and young looking. Microdermabrasion facial which is one of the methods of exfoliation, not only does it rid your skin of all the dead skin cells, but it also regulates blood flow to all over the face, which enables your skin to retain its soft texture. You can make your natural scrub at home by mixing walnut-shell powder with yoghurt to gently exfoliate your skin. In addition to this, the antioxidants present in walnut will also help remove excess dirt while also promoting a naturally radiant skin.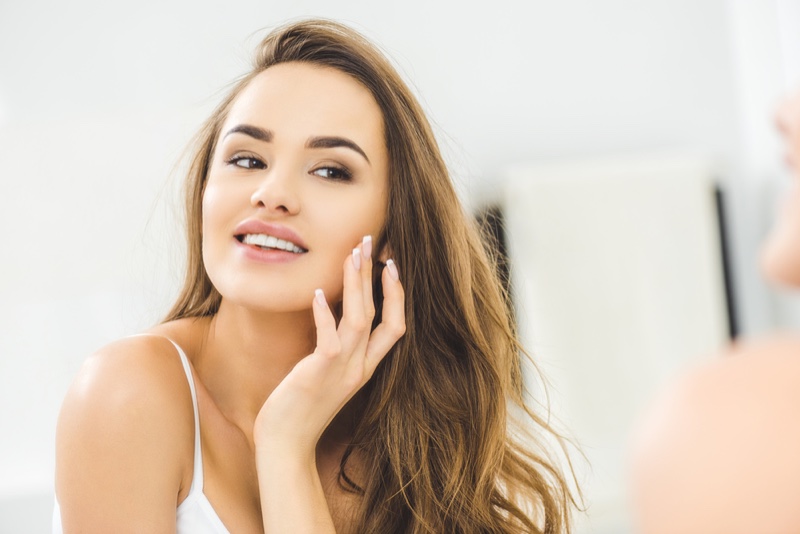 Eat Right:
It is rightly said that you are what you eat, and while a balanced diet is important, you also have to make sure that you eat a lot of greens and foods rich in vitamin C to ensure that your skin gets its required dose of nutrients. So make sure that you follow a fat low in fats and processed sugar, since lower insulin levels allows your skin cells to maintain a healthy balance. Likewise, make it a point to avoid spicy and fermented foods, while also avoiding fried food stuff.
Mask It Up:
Just like your skin needs nutrients inside your body, it also needs nutrients on top of it to maintain its youthfulness. For this purpose, it is always a good idea to pamper your skin every now and then with a nourishing face mask. For an all natural face mask, you can combine half a banana with a quarter cup of oatmeal and a teaspoon of honey. Apply it all over your face for 15 minutes, and then rinse it thoroughly with warm water. Not only does oatmeal moisturizes and calms your skin, but the acids present in banana also help to re-energize skin!
Now that you know all the essential natural skin care tips, get glowing!
Author Bio:
Radhika Chauhan is a Beauty and Health blogger by profession. She has an expertise in writing blogs on Women's beauty, health and lifestyle niche. She has a knack to travel and explore new things and is an ardent observer of people.