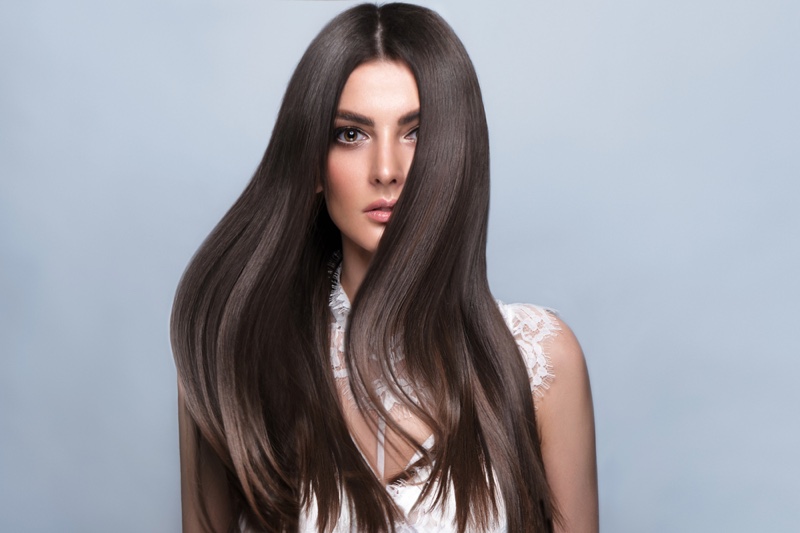 Have you always wanted longer and thicker hair? Have you tried everything to make your hair look fuller? Everyone has a different color, style, length, and thickness of hair. You can do so much to make your hair grow in length and volume. This is where hair extensions come in.
Whether you are looking for added length or fuller volume, hair extensions are the best solution to achieve your goals without damaging your natural hair. Multiple types of hair extensions are available, including nano bead and weft hair extensions.
Deciding which one is right for you can get confusing if you don't know the difference. Let's dive in and learn more about nano bead and weft hair extensions to see which one is best for you.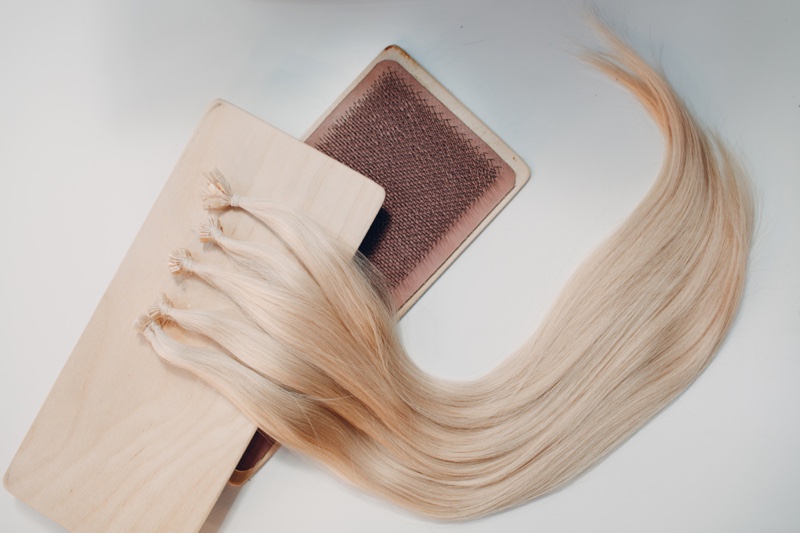 Nano Bead Extensions
Nano bead extensions, also called Nano Rings, are among the safest hair extensions as they don't require any glue. These are also lightweight and are attached to your natural hair using tiny beads that are much smaller than the microbeads available in the markets.
Nano beads are discreet and almost undetectable, making the extensions look completely natural. Your hair is threaded through beads and attached to the extension. The nano bead extensions have a keratin tip with a plastic loop or tiny metal. The loop goes around the nano bead along with a few strands of your natural hair.
Since there is an equal ratio of natural hair and the minor weight of the extension, no stress or harm is caused to your natural hair. The nano beads are ideal if you have thin hair. Whether you opt for micro-rings, tape-ins, or clip-ins, often thin hair isn't enough to hide the attachments that give a rather unnatural look. However, this is not a problem with nano bead hair extensions, as the beads are almost invisible.
These hair extensions are available in a variety of colors, meaning you can easily find one that matches your hair color.
As long as you properly maintain the hair extensions, these can last for five to six months. These are completely safe for your natural hair as no chemicals or heat are used to remove or add them.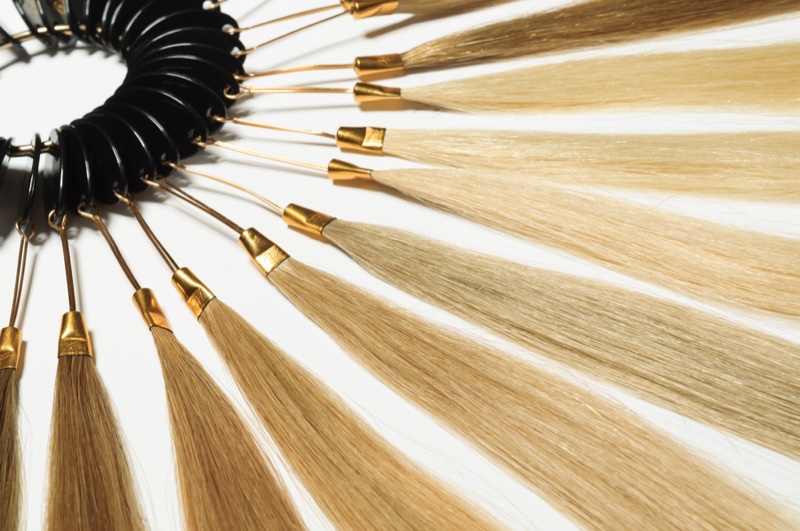 Weft Hair Extensions
Weft hair extensions are either sewn, braided, beaded or weaved into the natural hair. These are bigger than nano bead hair extensions and can provide more coverage, making them ideal if you have thin hair. The weft hair extensions can be cut and styled to match your desired thickness and length.
Typically, these extensions are sewn either by a machine or hand on a horizontal strip. Small portions of the extensions are attached to the natural hair and secured. The process takes around an hour to complete, depending on the thickness of your hair.
These hair extensions also cause minimal damage to hair which means they are safe to use. You can also safely use styling tools and heat products on these hair extensions without any damage.
Once the weft hair extensions are attached, they can easily last up to a year. However, depending on your hair growth, you might need to get the extensions moved up after six to eight weeks. Weft hair extensions prevent hair from tangling, which makes it easier for you to comb and style.
If you want to add length and volume to your locks or try out a new hair color without the commitment of going through the process of hair dyes, weft hair extensions are an ideal choice for you.
Things to Keep in Mind When Choosing Hair Extensions
No matter which type of hair extensions you choose, here are a few things to keep in mind:
· Hair extensions should not be uncomfortable. After getting hair extensions, the only difference you should notice in your hair should be the length. Experiencing discomfort or pain means the extensions might not be properly positioned.
· Hair extensions require proper maintenance, including thorough washing and tying up hair before sleeping to prevent any pain or itching. This also helps in prolonging their life.
· Quality hair extensions like the ones kerriecapelli.com has in stock will always look like your natural hair as they seamlessly blend in.
Both nano bead and weft hair extensions have their own set of advantages and can look amazing in your hair. However, you need to determine which one works best with your hair type. Don't be afraid to ask as many questions as you want when getting hair extensions to make an informed decision.