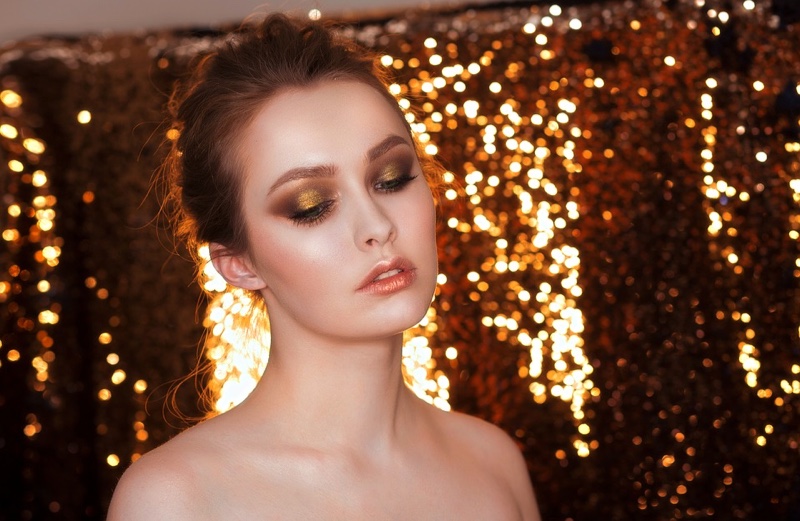 When your aging skin meets saggy, you can say "Hi" to Droopy. There could be no bigger, badder skin problem than saggy skin simply because, among the many visible signs of skin aging, this is one of the most difficult to correct and to make matters worse, there's no remedy available to cover it up. Can neck firming creams really provide help in tightening your loose skin?
The Hard Truths About Sagging Neck
Listed below are five of the most well-known "facts" about saggy skin and the best neck cream for 2018. Then, we give you the low-down on which ones are true and which ones are myths: 
1.
Saggy Skin Happens Only To Aging Skin — Myth
This is why you should be asking questions like, "Do neck firming creams work?" much sooner. Anti-aging products, including neck firming creams, work best in supporting your aging prevention skincare strategy. Aging skin is compromised on several fronts. Mostly, it is characterized to be dehydrated, sun damaged, chronically dry, less efficient in capturing and locking in moisture, and regenerates and turns over at much slower rates. This combination of features are bound to age skin inside and out. Yet, even the same features can affect the younger skin.
What can you do about it? Start by giving your skin the proper care early on. Here's what you need to do to delay skin aging and sagging:
● Evaluate Your Skin Periodically
Make sure that you are giving your skin the brand of care it needs at the right time by examining your skin every so often. Use products accordingly with your skin type and match with how your skin behaves through every season. 
● Give Your Skin The Care It Needs When It Needs It
By age 30 or, as soon as you spot early signs of skin aging, it's time to include a product like Revivatone Neck Cream to your routine. Don't underestimate the power of anti-aging products in preventing and reversing visible signs of skin aging. Put in a lot of effort determining which products are made of premium ingredients guaranteed to deliver protection and noticeable improvements to your aging skin. Some of the key anti-aging ingredients your skin deserves are peptides, collagen, hyaluronic acid, natural oils, antioxidants, Vitamin A, and ceramides.
● Protect, Protect, Protect
Prevention cannot be emphasized more. Even anti-aging products like neck firming creams work best when used long before you see creasing or sagging skin. Don't forget to have a sun care strategy.
2.
Exercise Can Make Your Skin Sag — True
Intense workouts can loosen up your facial muscles and make your skin sag. Repeatedly bouncing your muscles and skin up and down can cause even more damaging effects to your skin. That's why, when you want to get the most out of your workouts, it is best to perform slow to moderate intensity exercises. You should also consult with a trainer about different types of exercises and how you can get bulkier, if that's what you want or, lengthier muscles using exercise. Make your workouts purposive and give the best neck cream for turkey neck a good run for its money. 
3.
Exfoliation Can Help Firm Up Saggy Skin — True
In fact all types of aging skin problems — looseness, discoloration, wrinkles, and what not — can all improve the appearance of aging skin. By exfoliating, you are speeding up your skin's natural process for regeneration and turnover, which makes exfoliating even more important for aging skin when these processes have become significantly compromised. So, make your neck firming creams deliver better results by making exfoliation a regular part of your weekly routine. 
4.
Sunscreen Can Provide Absolute Sun Protection To Prevent Saggy Skin — Myth
Sunscreen should be an integral component of your sun care strategy but, it does not have to be the sole trick you have to beat sun damage. Sunscreen will never be capable of giving your skin absolute protection from UV. Since UV rays are so harmful and so difficult to avoid, you want a comprehensive sun care strategy that makes smart use of sunscreen plus other ways to protect your skin from UV. Use the following as a guide in coming up with your own sun care strategy: 
● Evaluate Your Skin
Yes, that's right. Before using any type of product or, following a specific skincare routine, you should always start by examining your skin.
● Carefully Examine Your Sunscreen
You want to see 'UVA/UVB' or 'broad spectrum'  on the labels. You also want to make sure that, for daily use, your skin is protected with SPF 30. If you have sensitive skin, make sure that your sunscreen is formulated only with physical sunscreens, Titanium Dioxide and Zinc Oxide. 
● Make Sure That You Are Using Sunscreen That Matches Your Day's Activities
For days when you expect to spend prolonged hours under the sun, you want higher SPF, maximum of SPF40 up to 45 — anything more than that adds negligible incremental UV protection. You will also want a sunscreen that is waterproof and sweat-proof, and that requires less frequent reapplication throughout the day. 
5.
Smoking Can Make Your Skin Loose And Creepy — True
Smoking blocks your major blood and fluid pathways. In effect, your skin has a harder time deriving the nutrients it needs to become renewed and rejuvenated. Although well-formulated neck firming creams might help pull up the resulting saggy skin, you will still need to quit.
Even the best neck cream for creepy skin will not be enough help you beat saggy skin if you don't quit. Try therapy but don't go cold turkey as that can also be bad for your health, most especially when you've been smoking for a long time.
Conclusion
Everybody wants only what's best for their skin but, it's easier said than done. That fact cannot be emphasized more when you're dealing with saggy skin. It's harder to correct once the damage has been done so, do what you can to prevent it. To be effective in doing that, always make sure to pin down the facts so you can address each one properly.