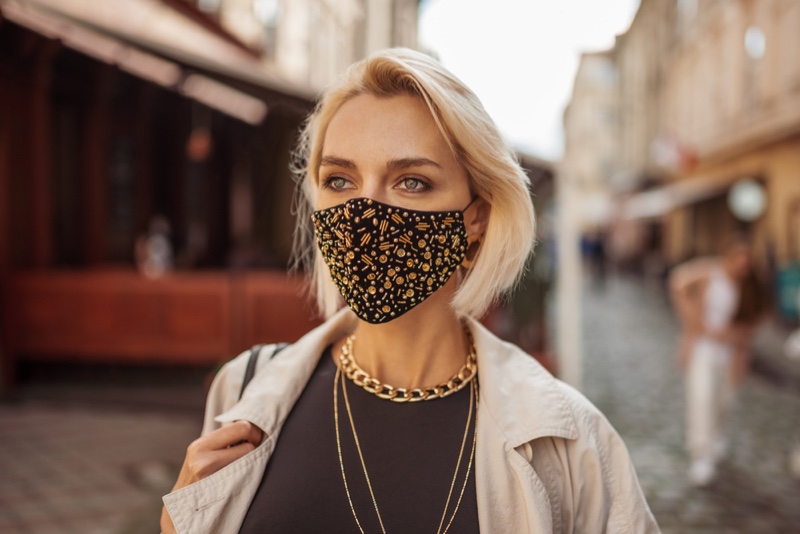 The year 2020 has brought a tremendous amount of changes to our daily lives. The COVID-19 pandemic affected all areas of life: from work, education, services, everyday interactions, dating, to even fashion. Many people, especially those keen on fashion and trends, had to adjust their style to the new norms. Individuals fond of makeup had to learn to stick only to the eye makeup, with the face masks completely disabling them from showing their work and catching strangers' attention. 
There is one good piece of news, though: nowadays, with the wide variety of masks on the market, the choice regarding trendy and fashionable masks is much broader. This means that you won't have to sacrifice your chic outfit for the sake of keeping others safe – because, let's be honest, the basic blue, or white surgical mask isn't the most fashionable thing out there. 
In order to find out what are the most trendy face masks that you, too, can wear in 2021 as a stylish accessory, follow our guide.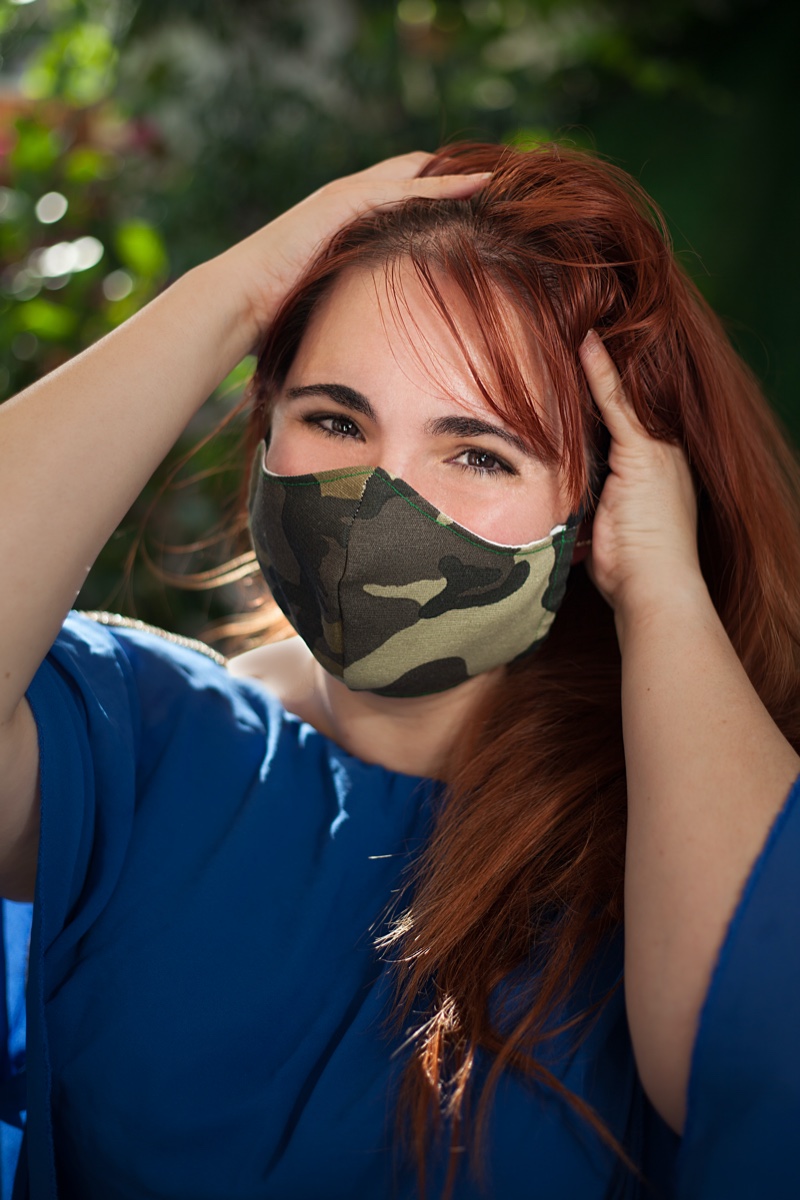 Military Print Face Mask
Liked by both men and women, military print goes well with many outfits. And if the pattern you choose is either green or grey, it can nicely bring out your eyes. The military pattern is very casual, which adds the feeling of sportiness to your look. If you choose the mask with the nose wire, it also will fit the face nicely and won't look awkward. The best military print face masks are found in the licensed shops, such as the US Army Apparel Store, where they come in various sizes and colors.
Tweed Mask
One of the best face masks for mature people would be the classical tweed mask. Not only do they very often come with two layers for extra protection, but also typically have adjustable straps, which makes using them very comfortable and safe. Moreover, a tweed face covering will match almost any smart outfit.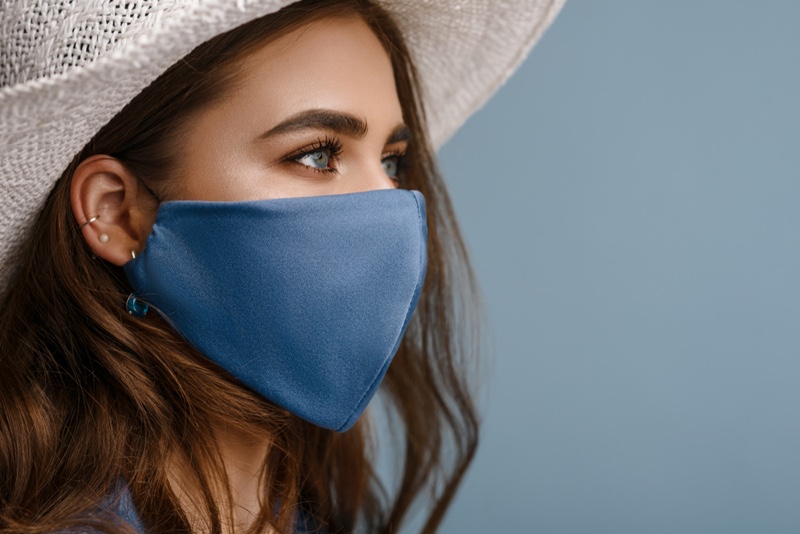 Matte Satin Mask
If you think cotton masks are too basic, you should try out a new alternative: satin masks. First of all, satin masks work great to slow the spread of COVID-19. Moreover, they're excellent in usage: the fabric is soft, doesn't irritate the face, and is easy to wash. Satin face coverings look incredibly good paired with either a pair of jeans or a dress, and will make your look original and one of a kind.
Face Mask With Bows
An excellent way to add some more flair to your cotton face mask, is to look for those with the bows next to ear loops. Such a face mask will be a subtle and charming solution, especially if you choose one with a floral print. It's the best choice for sunny afternoons and spring walks with your friends.
Self-Cleaning Masks
Stylish AusAir masks boast a thoughtful block-out technology and self-cleaning feature through their copper carry bags. Moreover, they filter 99% of bacteria and viruses. Unlike most disposable face coverings, these sustainable wearables provide all-day comfort for 28 days of continuous usage.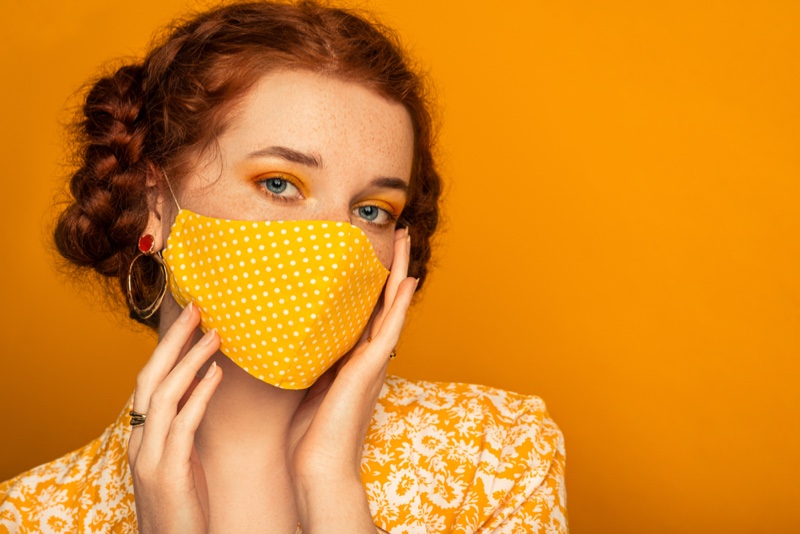 Scrunchie Face Mask
One of the most annoying parts of wearing a mask is storing it somewhere once you get to the place where you can go mask-free. The most creative solution to that problem that is also in pair with the new trends is choosing a scrunchie face mask in a nice color – for instance, mustard yellow, navy green, or nude. You can use it as both a mask and a lovely hair accessory.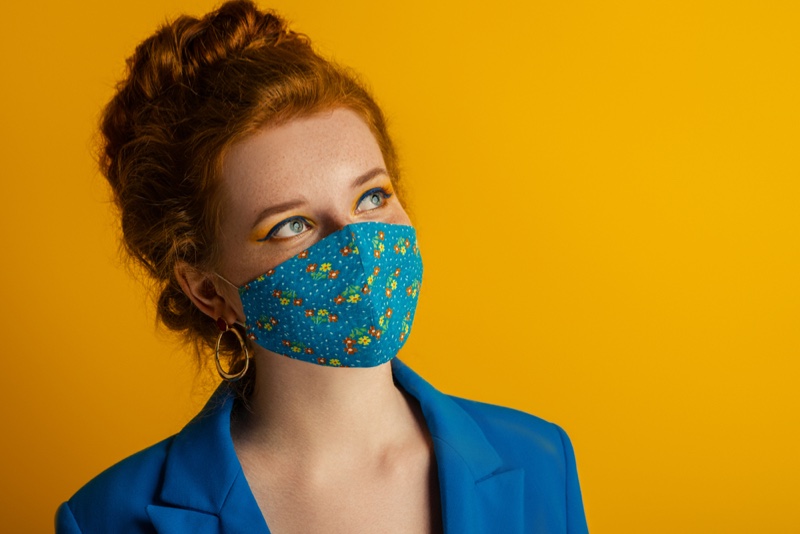 Embroidered Cotton Mask
If you're into minimalistic style, you will love embroidered cotton masks. Coming in various neutral colors, like white, black and nude, embroidered face masks are subtle and won't overwhelm the rest of the outfit, but rather add an excellently looking detail. Moreover, contrary to surgical masks, they are usually reusable.
Tie-Dye Face Mask
If you want your mask to be trendy and one of a kind at the same time, you can make one yourself. You can find easy DIY guides on making cloth face masks online. The best part? You can customize the pattern on it so that it fits your unique style. Consider making a tie-dye face mask – it's casual, cheerful, easy to do, and goes well with many clothes. 
Conclusion
In 2021, we put aside the basic, surgical masks, and leave them for the professionals. Instead, it's time to up your face mask game by starting to purchase masks made of high-quality fabrics that will let you shine on the street and catch people's attention even without showing your face. 
You don't have to change your style just because you have to wear a face mask – in fact, you might use it to your advantage, as an accessory that will help you accentuate your look. At the same time, you might use the need to wear masks as a means of helping others, too: once you learn how to make your own face masks, you might donate them to medical facilities.