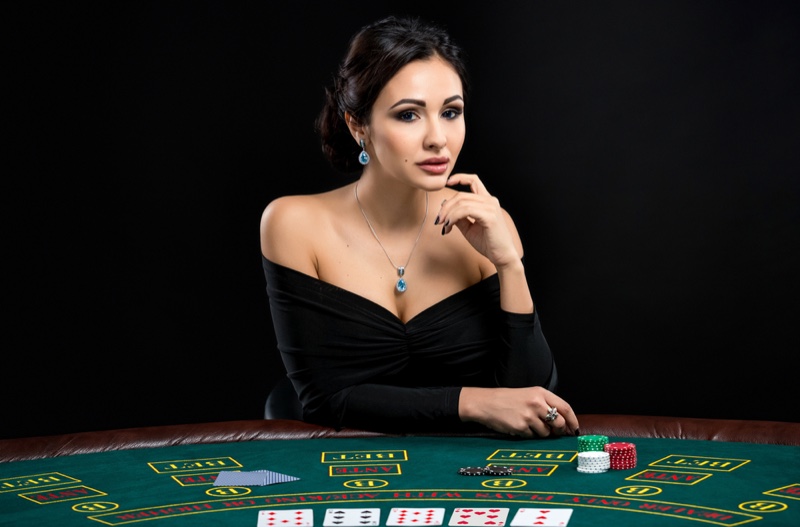 In recent years, casino games and poker, in particular, have enjoyed something of a renaissance. No longer are they locked away in smoky casinos where only the select few can play. In fact, there are more people playing poker than ever before with live tournaments such as the World Series of Poker now drawing huge audiences from all over the world. As a result, this newfound visibility of the game has seen the industry take on a cleaner and much more stylish image.
Of course, with the rise in popularity of online casinos and industry heavyweights offering a vast range of games, the average player can play in their PJs if that's what floats their boat. But that's not the case for these uber-stylish folk that seem to spend as much time crafting their looks as they do practicing their poker skills. Yes, as you may have guessed from the title, we're talking about the most stylish professional poker players. You won't find any vests or flip flops on this list, that's for sure.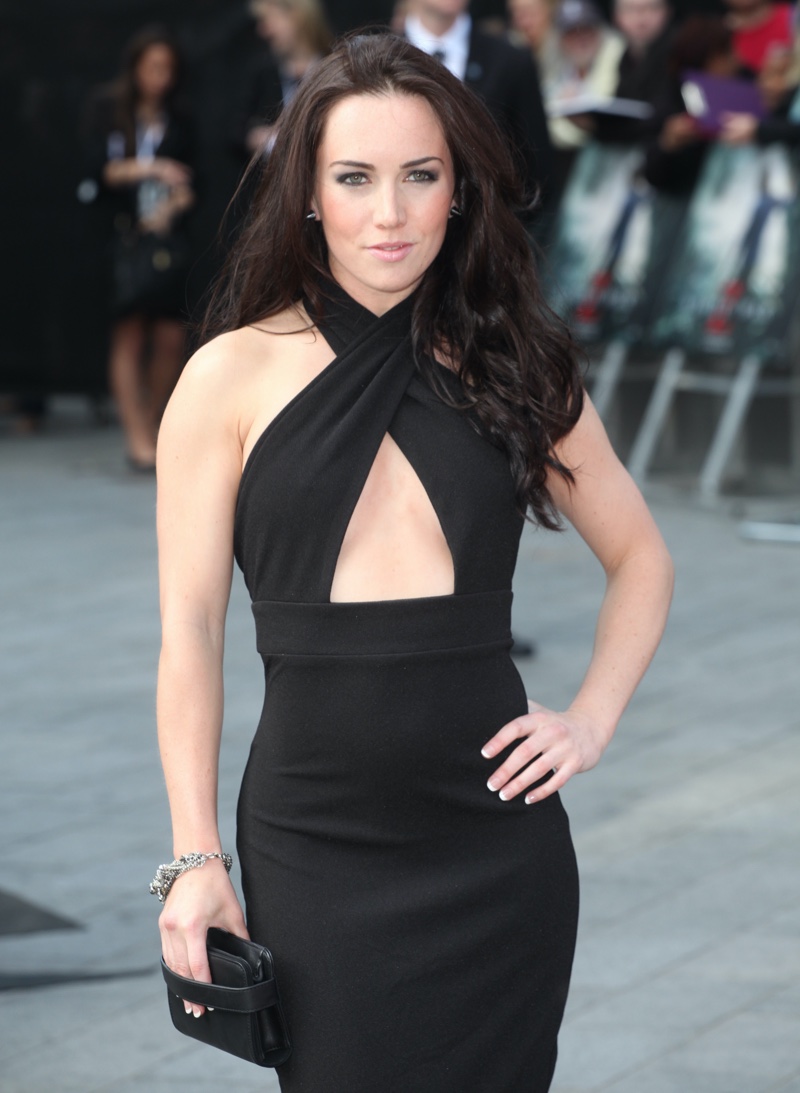 Olivia Boeree
Most commonly known as Liv, this hugely successful poker player has experience as a model on the runway and as a TV host. Hailing from Kent in the UK, she has live earnings of almost $4 million since she turned pro.
As you can imagine, with all of that experience in fashion and in front of the cameras, Liv has an eye for style that means that she is pretty much always the most stylish player at the casino. She's easily the best-dressed woman at any live poker event and always makes a major splash when she arrives. For her chic model-look, Liv is possibly our favorite on this list!
Samantha Abernathy
The next female poker player on our list hails from the home of casinos and poker, Las Vegas. Samantha Abernathy has yet to prove to be a major success at the tables, but her live winnings of over $500,000 are still impressive enough.
Abernathy is a little different from Liv Boeree in that her style is far more casual. You won't often find her arriving at tournaments in a dress worthy of the red carpet a la Boeree, but she still has a chic look that turns heads no matter where she goes. However, she can turn on the glamour from time to time and wow the crowds.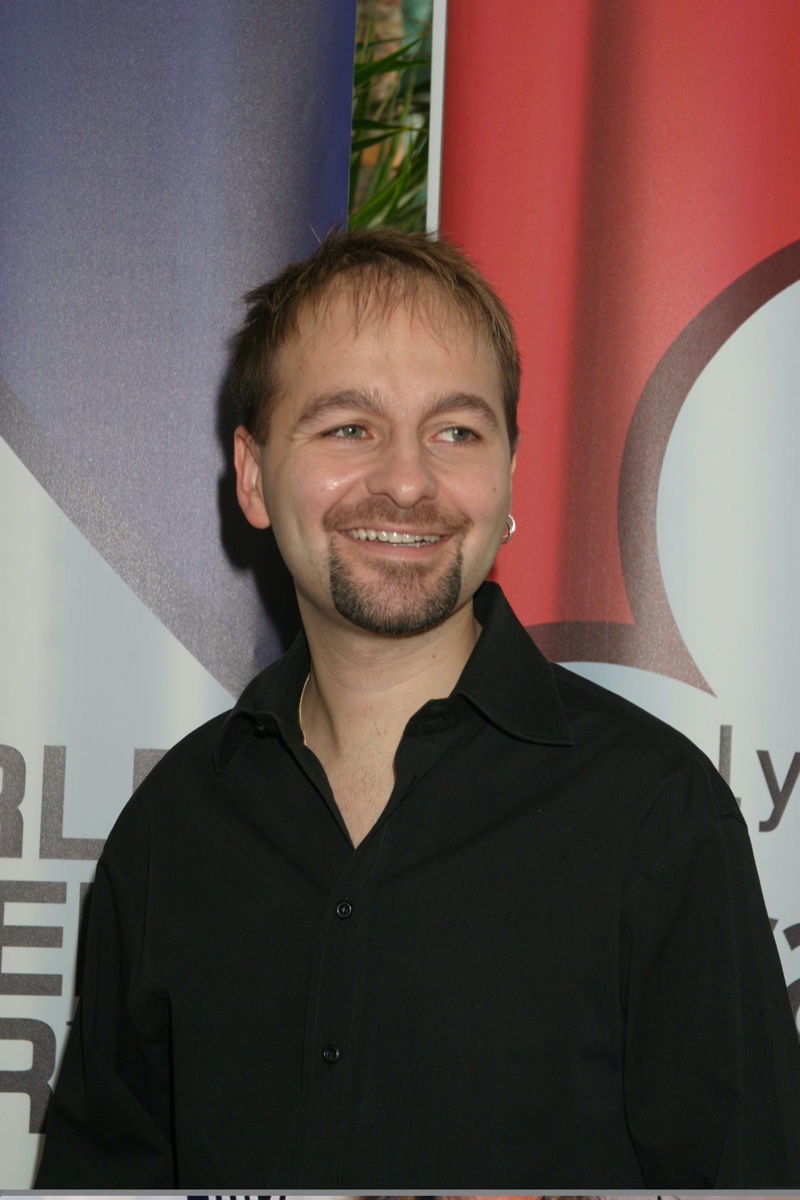 Daniel Negreanu
The winner of six World Series of Poker bracelets, Negreanu is a living poker legend. His live winnings of $42 million put him third in the global all-time money list rankings, which as you might have guessed is quite a feat. But he's not here for his proclivity to win huge pots. Nope, Daniel is on this list because he is suave, cool, and super sophisticated.
Daniel's favorite outfit is the blazer and slacks or the two-piece suit. While the suits always look on point, we actually prefer to see him in the sports jacket/blazer with a polo shirt and jeans or slacks. He somehow makes dressing up look like it's an essential part of being at the table and if we're honest, it probably makes his opponents feel like they have underdressed for the occasion. Hey, anything to throw them off their game, right?
Tony Dunst
While Negreanu has really made the sports jacket look his own, Dunst has done the same to some extent with the shirt and tie. With winnings of almost $4 million, he's not quite in the same league as Negreanu, but he is certainly on a par in terms of style.
He is most often found at the tables in a two-piece suit with a crisp shirt and tie. Even when the going gets tough and the tie is inevitably loosened, Dunst still has that smart look that men the world over try so hard to achieve. Yet he does so effortlessly. Some people were born to wear a shirt and tie – Dunst is one of those people.
Phil Ivey
He's one of the most successful poker players of all time with total live winnings of over $30 million and yes, he's also one of the most stylish. Now, you might be wondering why on earth we're including someone who, for the most part, can be found at the tables in jeans and a t-shirt or hoodie, and it's a good question. The thing is, we wanted to include someone on the list who is effortlessly stylish. Someone who keeps things simple yet still manages to look on point every time he sets foot in a casino. Enter Phil Ivey.
The casual look can be found everywhere at the casino and at live poker tournaments, but no one can pull it off quite like Ivey. Whether it's a crew neck sweater, a polo shirt, or a hoodie, Ivey knows exactly how to dress down in a way that still makes him look smart and like he made an effort. Top marks.
So who do the honorable mentions go to? Well, we'd be remiss if we didn't mention a few players that make the effort to look good at the tables so here goes.
First up we have Andrew Moreno who likes to dress down but like Ivey has a certain air about him that makes him look cool no matter what he wears. Maria Ho from Taiwan always seems to make an effort to glitz up the table and we have to say, she knows her way around a wardrobe that's for sure. Then we have Patrik Antonius who again like Ivey and Moreno is something of a master of the casual look. Or maybe it's just the fact that he really does look like he's taking a few days off from modeling.
Of course, there are many many players who fail to make any effort whatsoever but we'll be nice and leave out any names. They're the loose shirt-wearing, baseball cap-toting, ladies and gents that care more about their poker than they do their looks. And you know what? If that's working for them and helping them win at the tables then good for them. After all, it's still all about the money, right?