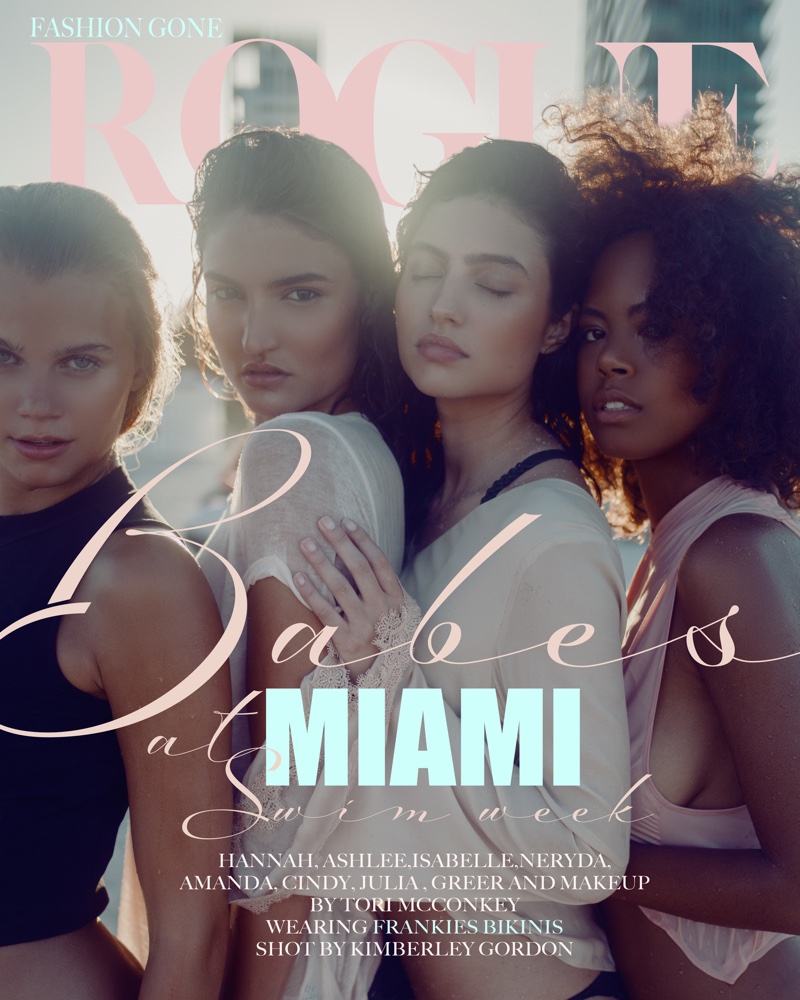 Photographer Kimberley Gordon headed to Miami Swim Week 2017 earlier this month to capture some of fashion's hottest models at the beach. The girls of Wilhelmina Miami including Ashley Robbins, Isabelle Boemeke, Nereyda Bird, Hannah Whelpley, Amanda Li Paige and Julia Friedman ooze pure bombshell appeal in the sun-drenched shots. Each girl poses in swimsuits from Frankie's Bikinis with t-shirts by Forever 21. Makeup artist Tori McConkey creates the models' radiant glows. See the shoot below and read Gordon's interview with the girls!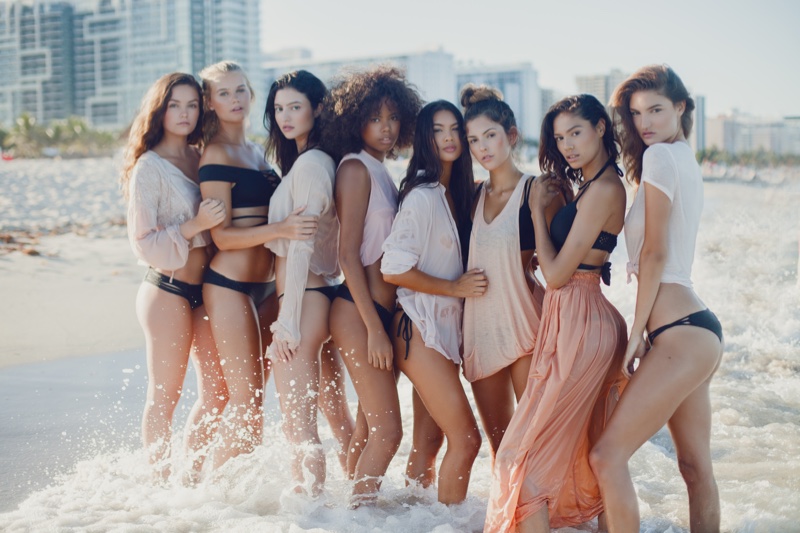 "The models at swim week are some of the most confident, sexy and out going women I have met in my career," Gordon reveals. "I felt it would be great capture that mood and round up a group that could rush down to the beach in between their crazy fitting schedule and get some soft, sexy pictures, all wearing Frankie's bikinis. A big thank you to Wilhelmina Models Miami!"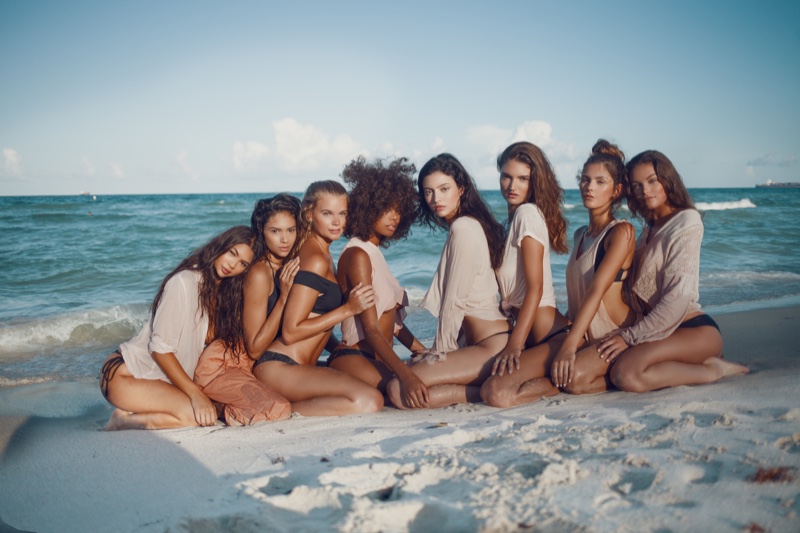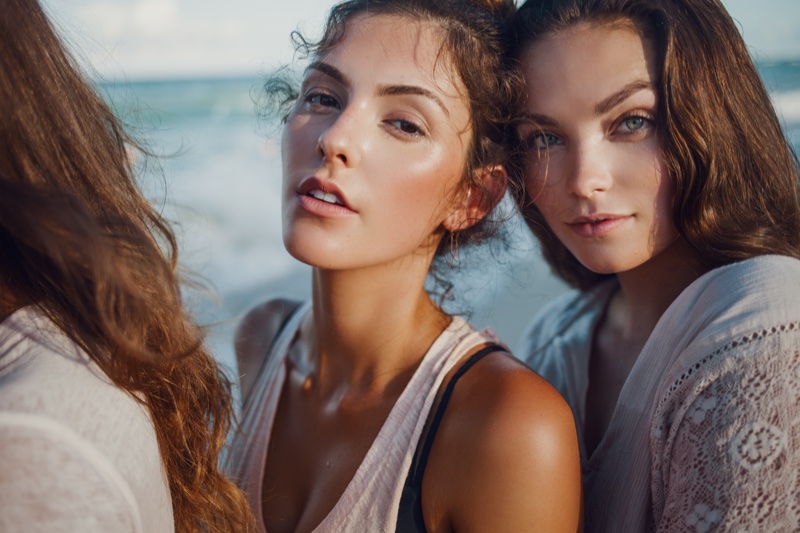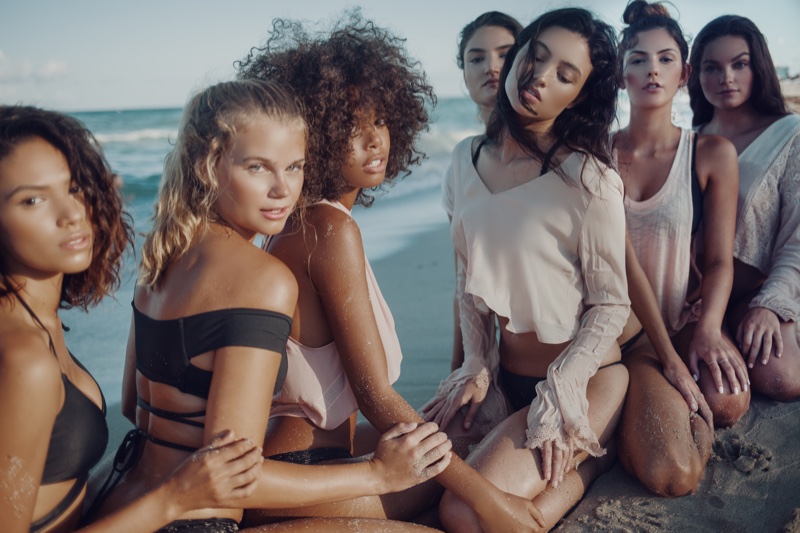 Kimberley Gordon: What's your background, where are you from?
Ashley Robbins: I was born here in Miami. But my parents are Cuban, Greek and Scottish.
Isabelle Boemeke: My background is mostly European, small percentages of native Brazilian, Middle eastern and Sub Saharan African. Originally from Brazil.
Nereyda Bird: Antigua/ Dominican Republic
Hannah Whelpley: I'm American, and I'm from Charlotte North Carolina
Amanda Li Paige: I'm Chinese/Lithuanian but I am from somewhere over the rainbow on a little island called Oahu.
Julia Freedman: I'm from LA and I'm Hungarian and Russian!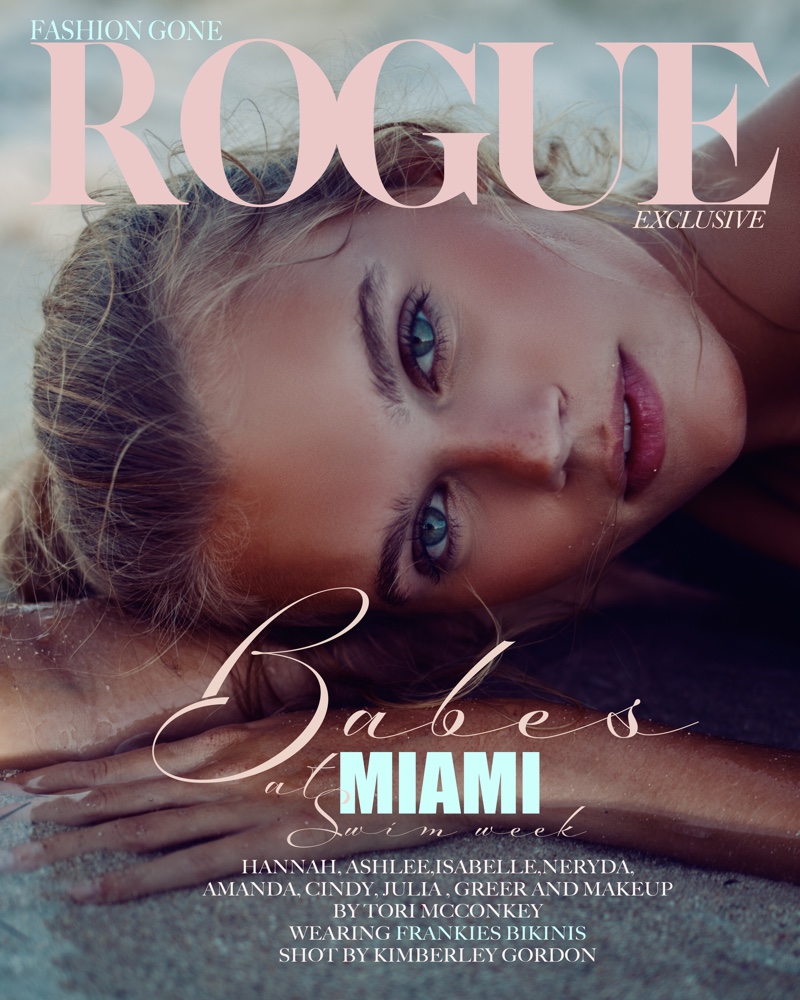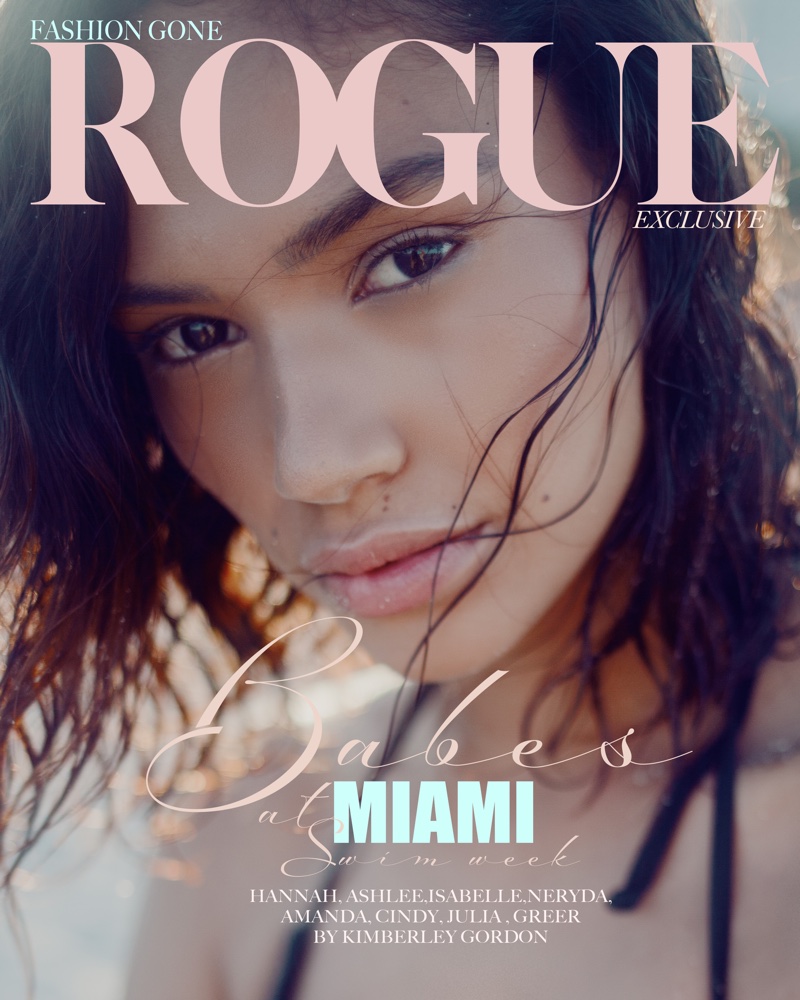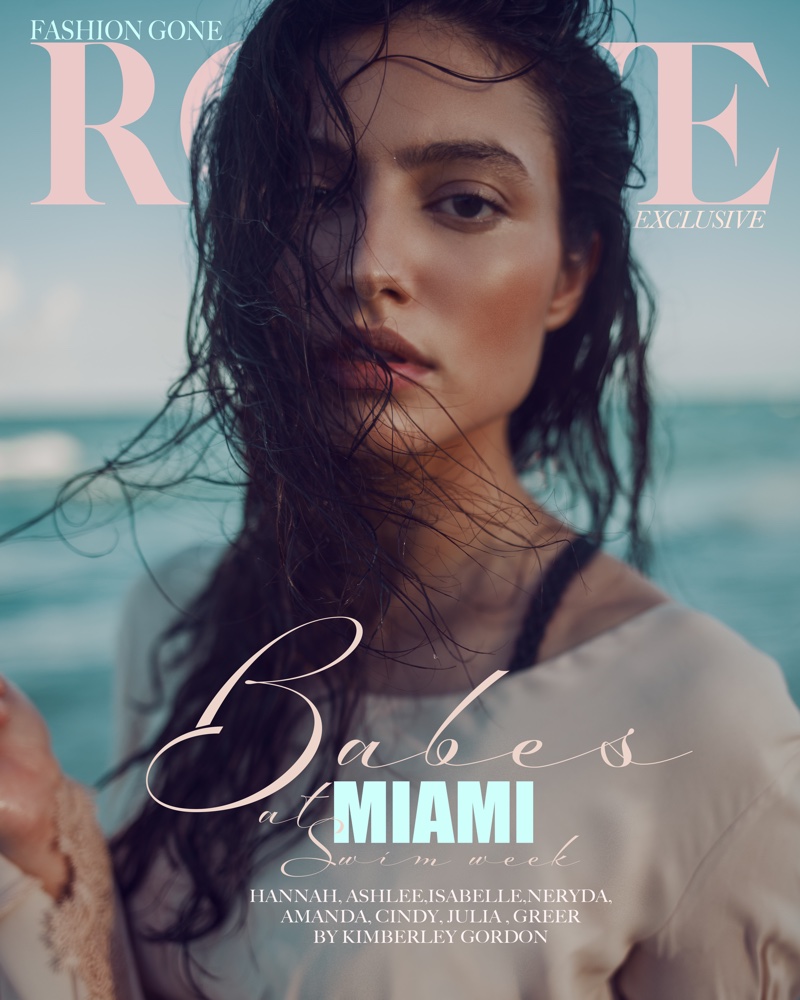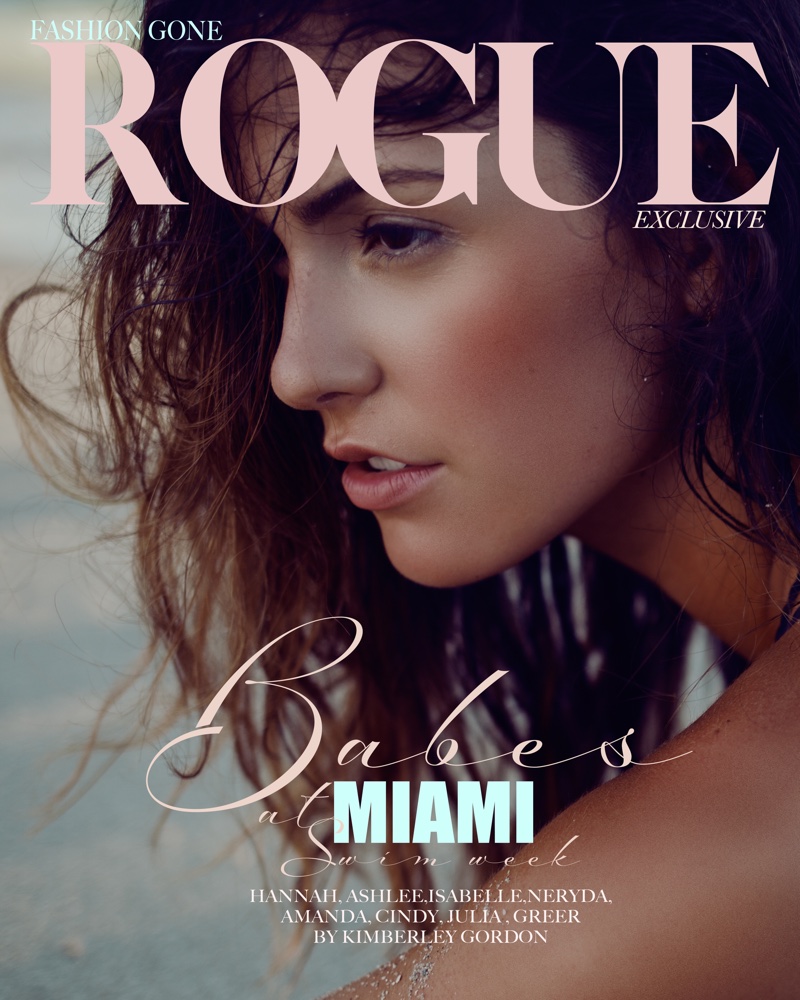 KG: When did you start modeling, how did it all begin?
Ashley Robbins: I started modeling when I was 16 after being scouted on south beach walking around with my mom!
Isabelle Boemeke: I started modeling about 6 years ago after being scouted outside my school in Brazil.
Nereyda Bird: I started modeling last year! It all began when a scout named Susan Harrell introduced me to my mother agent Robin Basile.
Hannah Whelpley: I started when I was 14, and I was scouted in a mall in Charlotte. Wilhelmina scouted me through that agency and the rest is history!
Amanda Li Paige: I was scouted when I was 7 years old at a restaurant to be photoshopped into a fairy for cards and frames.
Julia Freedman: I wanted to model when I was 12. My aunt and uncle owned a clothing store and a jean company owner asked my aunt for my contact information and I started to shoot line sheets for JET Jeans. One thing lead to the next, from little jobs to some bigger ones and then I actually shot for Frankie's Bikinis when I was 15!
Photographer: Kimberley Gordon
Models: Ashley Robbins, Isabelle Boemeke, Nereyda Bird, Hannah Whelpley, Amanda Li Paige and Julia Freedman @ Wilhelmina Miami
Makeup Artist: Tori McConkey
Clothing: Swimsuits from Frankies Bikinis, T-Shirts from Forever 21
STORY CONTINUES ON PAGE 2