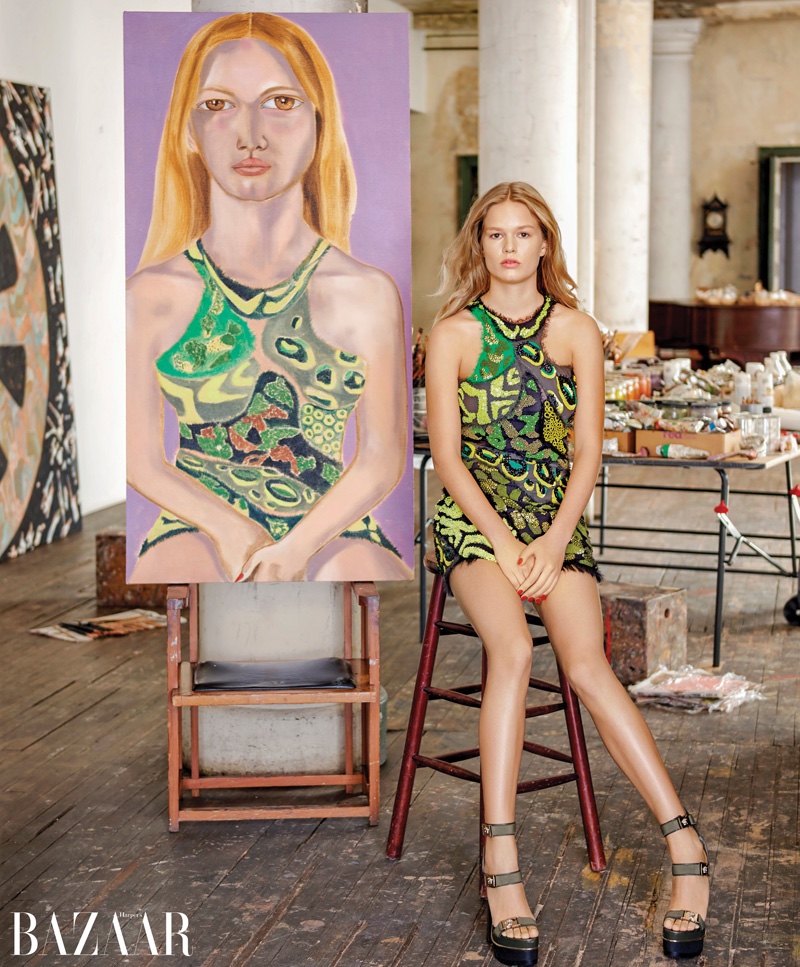 The April 2016 issue of Harper's Bazaar US showcases beauty at every age with a feature including top models. The women sit for paintings by famed portrait artist Francesco Clemente, who captures their likeness in striking paintings. Photographed by Jason Schmidt, the spread stars Anna Ewers (23), Liya Kebede (38), Christy Turlington (47) and Linda Evangelista (50).
Christy says about the experience of sitting for Clemente, "Someone once said I have a symmetrical face. I do not have a symmetrical face. Almost nobody does. But, yeah, I have a gimpy eye. One eye that's round and one that's more slanty. I'm sure it's a sign of intelligence. In a photo session, people try to balance my eyes with light. [In the portrait] one eye was as it is in life, which I love. I can see a lot of things that are me. He added a few inches to my neck!"
Liya also had this to say about aging, "I love women who do their thing, who aren't caught up in the superficiality of things. In the world we live in, that's harder and harder to find. We need to feel more secure in ourselves….being in an industry where image matters, it's definitely challenging for me."
Francesco Clemente Model Portraits – Harper's Bazaar April 2016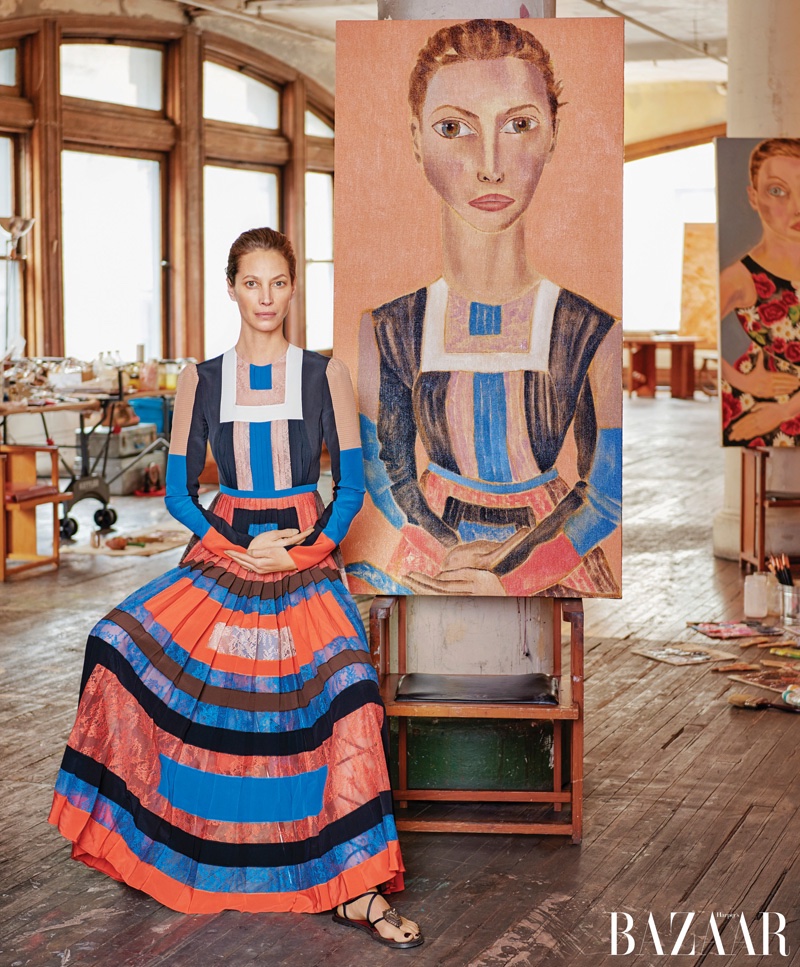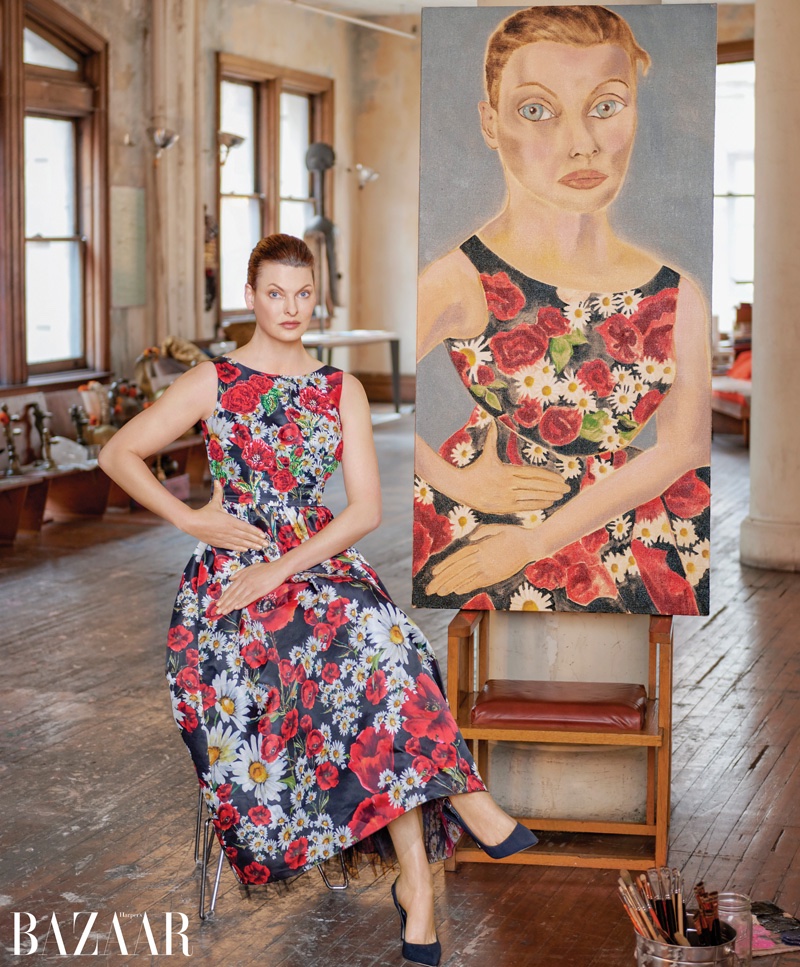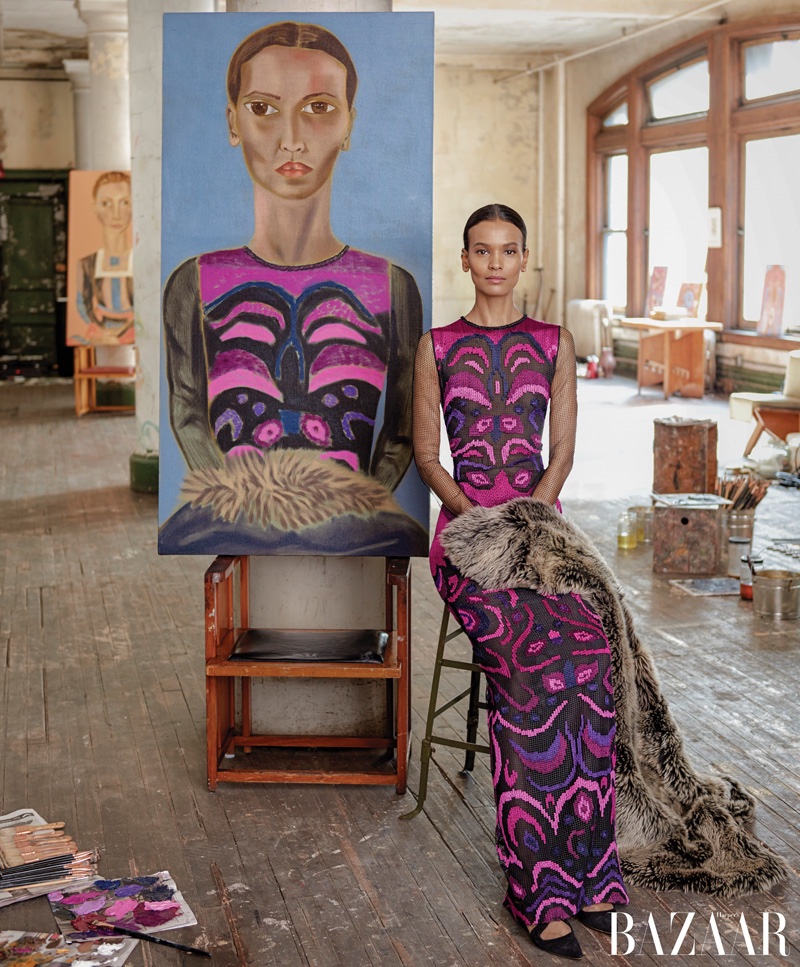 Flashback – BAZAAR Cover Girls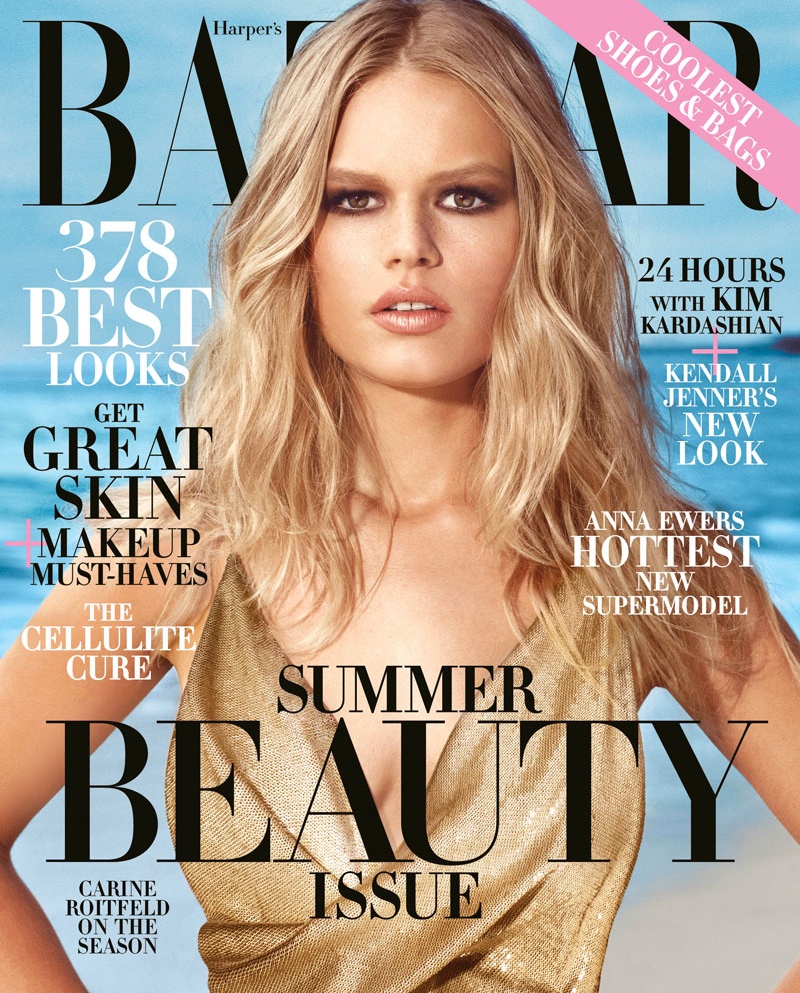 Not only do all four of these models have incredible looks, but they all have also appeared on the cover of Harper's Bazaar in some point of their careers. Most recently, Anna Ewers cemented her top model status by appearing on the magazine's May 2015 cover photographed by Camilla Akrans. See the women's past covers below.