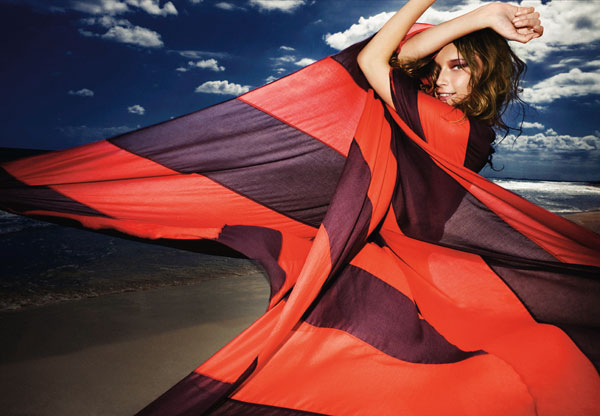 In the second part of our interview with Tiiu Kuik, the Estonian model shares her thoughts on runway vs. print, some of the harsh realities of the industry and her philosophy on personal style.
When you are not working, what do you like to do in your free time?
I read, watch movies, catch up with friends and spoil my dog Baylee. I love doing spontaneous random things like little trips on a moments notice or going to a shooting range, camping or just to the amusement park.
On online forums like The Fashion Spot, you have a lot of fans who follow your career. What do you think about models having fans and what is it like to meet them?
I can only speak of my own fans. I love them and thank them for all the support over all these years! Wow! Whenever they are excited for me I get really excited about my work too. Its fun to get to see your career through somebody else's eyes. Hopefully I get to meet more of them before I am done!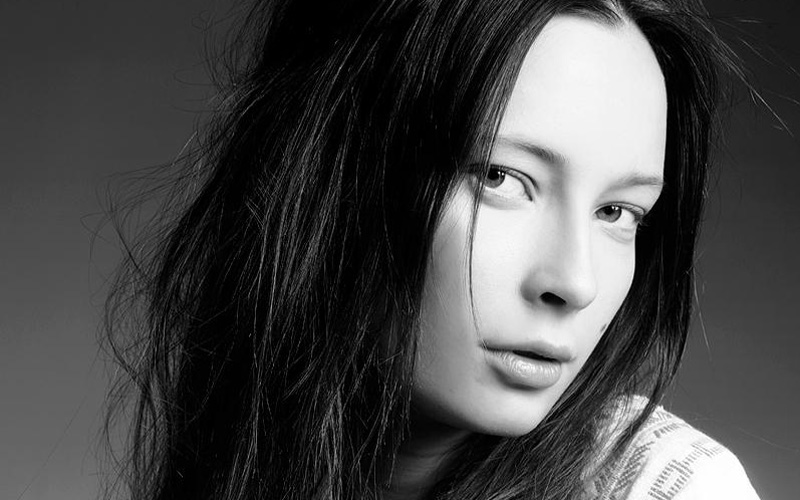 How would you describe your personal style?
My style is always changing. I like playing around with fashion and almost every day I theme it to my surroundings. So in NY it is a little bit rock where as in Paris it would be more vintagey and girly, in Brazil I wore a lot of bright colors and sexier cuts and so on and on. It is fun! Such an easy way to express yourself! I don't believe in fashion don'ts so everybody- have fun with it! Maybe one day when I am older I will commit to just one thing too.
What advice would you give to girls entering the industry?
Oh I have so much advice to them! Too much for this interview. Most of all just enjoy the ride while you can! Remember we get paid so much because our careers last a very short time. So be nice to the people you meet on the way up because you will meet them again when you are on your way down (and sooner than later you will be on the way down…I know its a bummer) One day you're in, the next day you're out- as they say in Project Runway! 😉 Save your money! Don't underestimate the power of being yourself- people will appreciate it in a sea of fakeness. Do your best to remember everybody's names! (I am so so bad at that no matter how hard I try!) Don't forget your childhood friends. They will never kiss your ass because you are doing Vogue and that will keep you grounded. And have a plan B ready.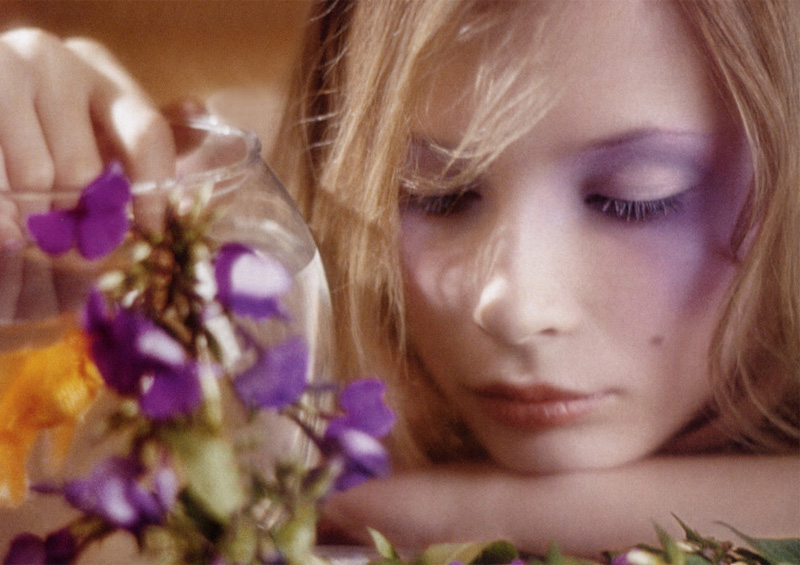 Do you prefer runway or print? Why?
I prefer a good mix. I think doing print gives a model a better chance of being creative. It can be very interesting. Runway is fun just for the excitement of it. Some shows, like Jean Paul Gaultier and John Galliano for example, can be as impressive as full on Broadway productions. I have seen people so moved that they cry watching them and those are the moments when you really feel proud of being part of the fashion world. It is just amazing working so close to these incredible artists that have single handedly shaped fashion into what it is today. They created items that we now call classics! And I get to be in the same room with them and they want me to wear their clothes! I will never believe that it actually happened to me.
And finally, where do you see yourself in the next five years?
I hope to just be healthy, happy and a lot smarter than I am now. The rest is easy. I think I wanna write…We'll see.