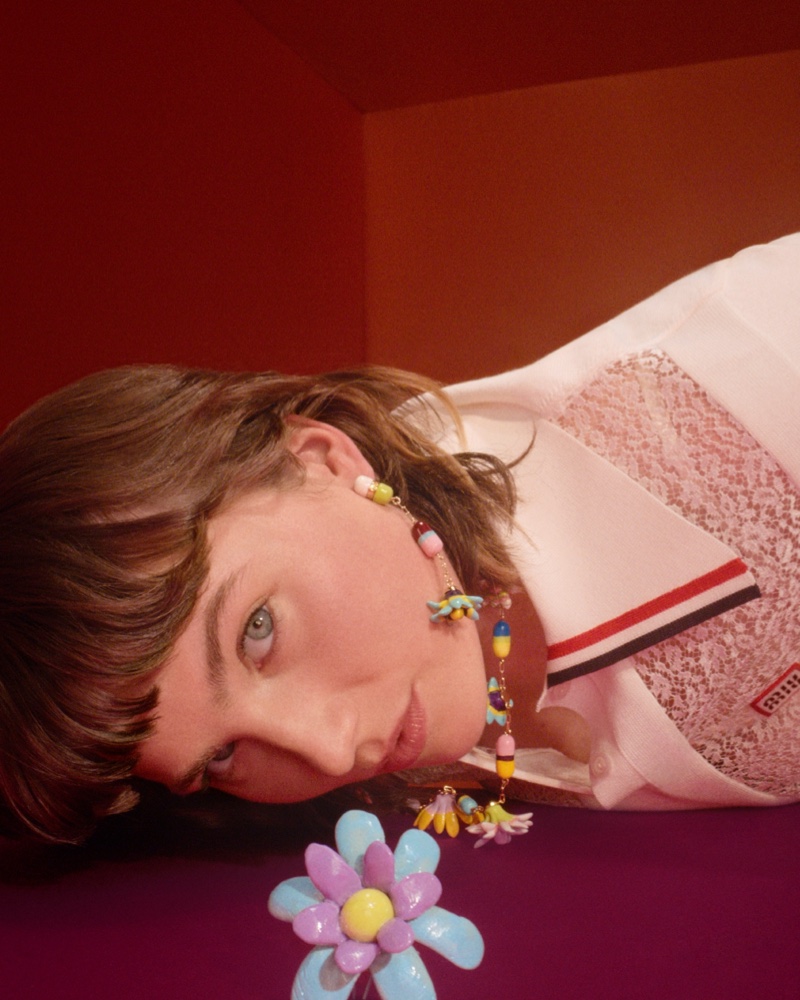 Isadora Bjarkardóttir Barney, the daughter of Björk, is the star of Miu Miu's new jewelry campaign. The collection is a result of a collaboration between the Italian fashion house and the artists Nathalie Djurberg and Hans Berg. The Icelandic music artist and director Matthew Barney are the parents of the actress.
Hans Berg Miu Miu Jewels Project
The 2015 sculpture series A Thief Caught in the Act served as the creative impetus for the new jewelry collection named, A Remedy. The necklaces and bracelets are shaped like animals and pills. The colorful pieces are crafted from metal and resin.
Related: Sydney Sweeney, Emily Ratajkowski Are Characters in Miu Miu Fall 2022 Campaign
"I first met Nathalie and Hans in 2005," says Miuccia Prada. "Three years later we exhibited their work at the Fondazione Prada and since then, our dialogue has been constant. It has been so interesting to see how their work developed through time, encompassing different mediums, and always eager to confront with a new mindset. This is exactly at the core of our "A Remedy" project with Miu Miu, following the well-established tradition of "Artists as Jewellers" , but with a completely contemporary attitude".

Miuccia Prada, Founder & Designer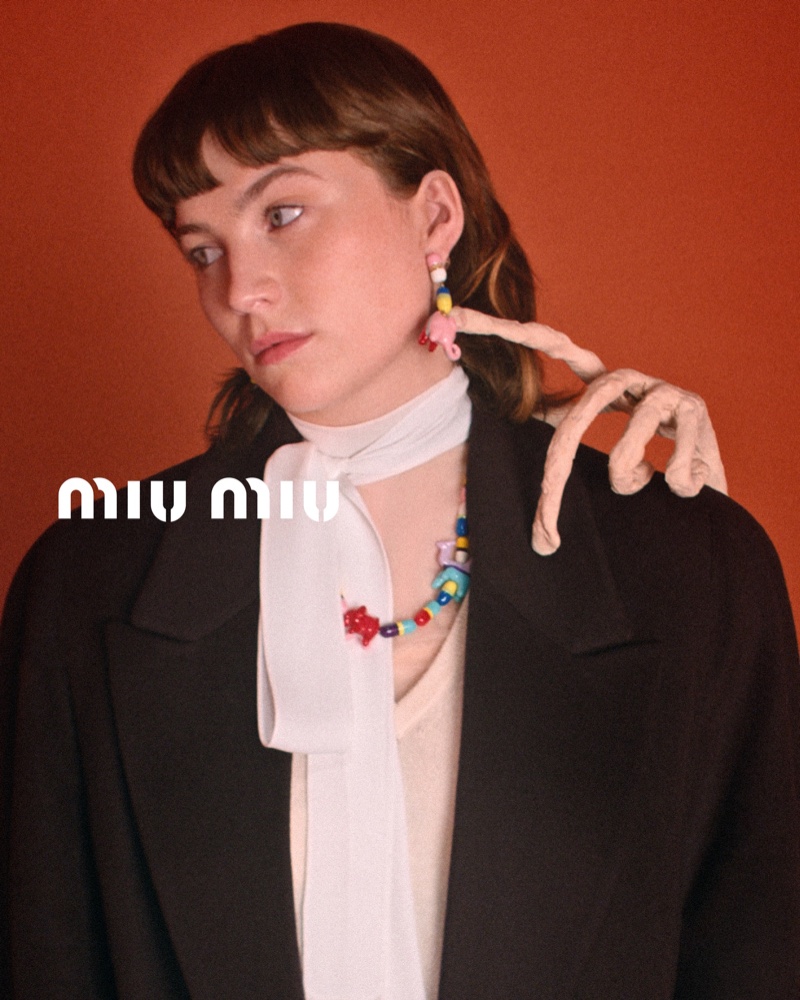 Julien Martinez Leclerc was the photographer who captured the images of Isadora Bjarkardóttir Barney for the campaign, which featured the actress posing next to skeletal hands. The stylist for the shoot is Lotta Volkova, and Djurnerg and Berg are in charge of art direction.