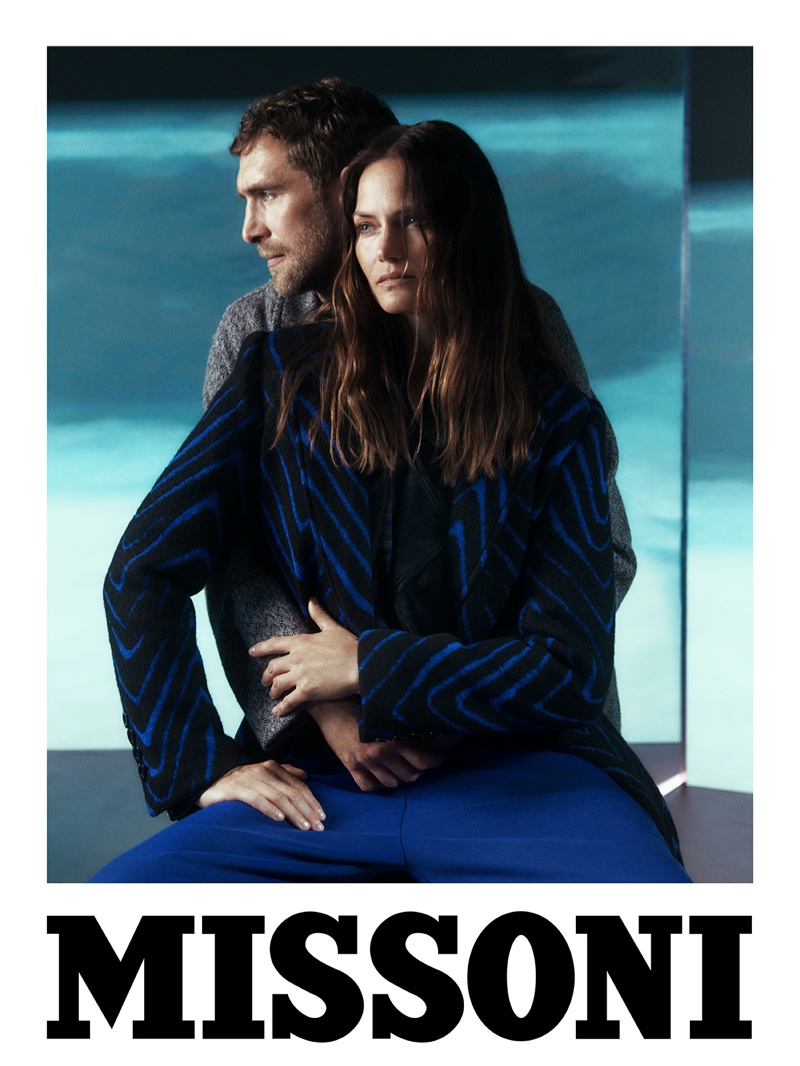 The fall 2022 campaign from Missoni tells the stories of lives that span different eras but always exchange and share the same beautiful message. This message is being conveyed in color. Through the use of intricate stitching and patterning, each color in the collection relates the story of its development to the viewer.
Missoni Fall/Winter 2022 Campaign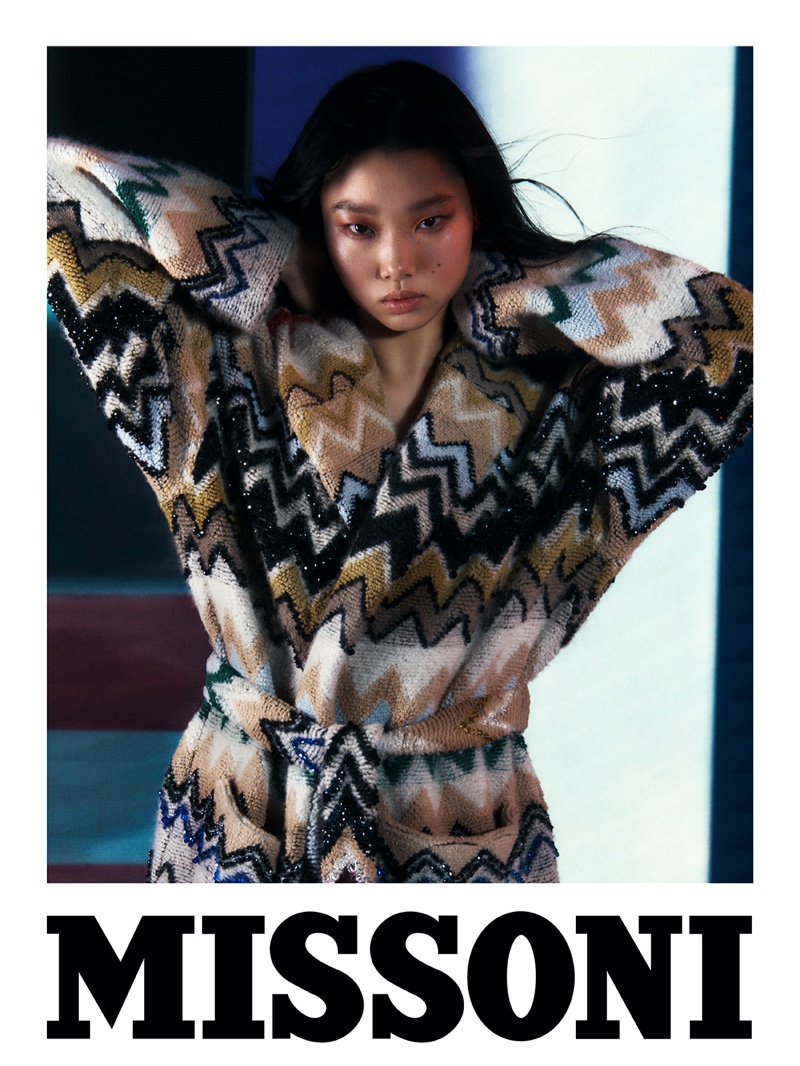 A cast includes models Mini Anden, Achan Biong, Yoon Bae Young, and Will Chalker, photographed by Robin Galiegue. A wide variety of different pieces make up the Missoni fall 2022 collection. When it comes to womenswear, knitted sweaters, lush bathrobes, and sparkling dresses highlight the Italian brand's signature zig-zag pattern.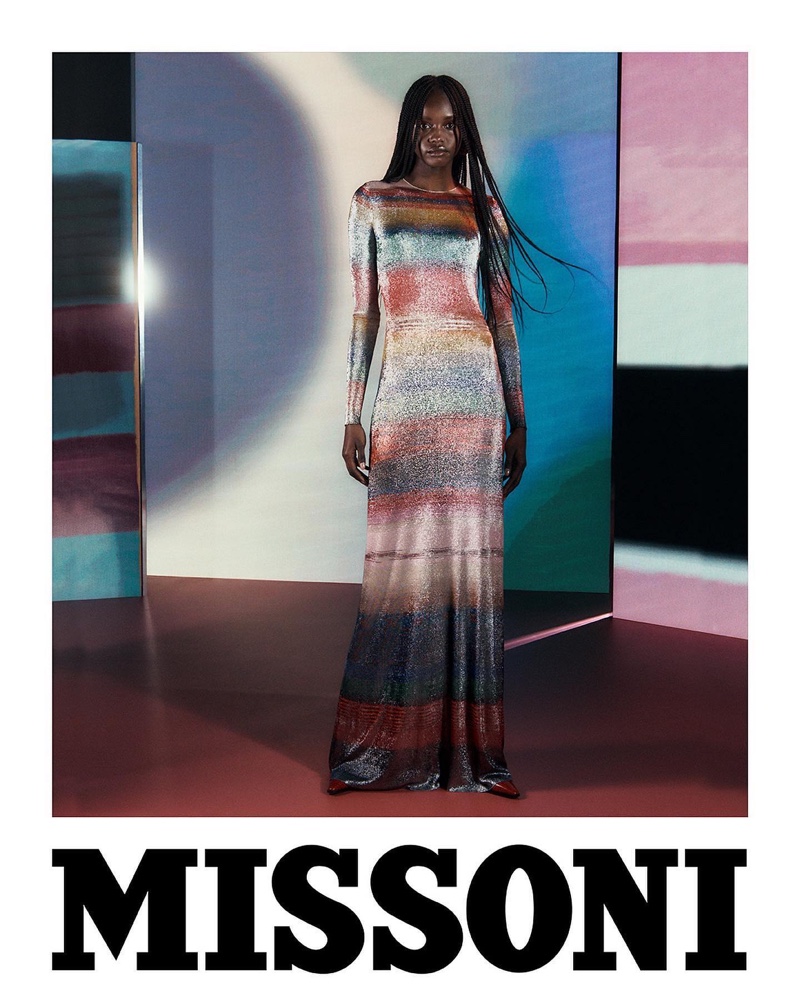 An unexpected lifestyle and it comes with the wardrobe. The bathrobe is given a new life, completely embroidered with crystals and sequins it becomes the special symbol of the duality between private and collective. The evening wear is therefore glistening. A unique mash-up.

Missoni