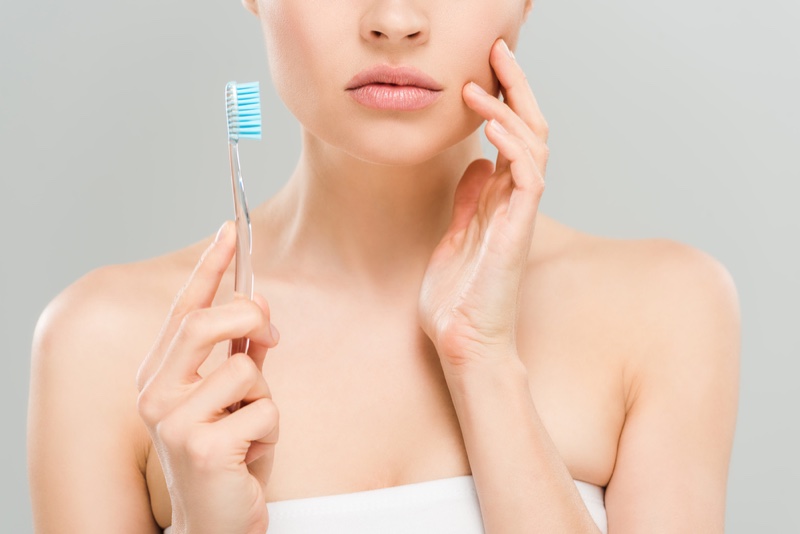 Online, there's a meme of a guy flashing his brightest smile together with his wife and his daughter. In the photo, a viewer is first drawn to his set of teeth because he's missing a tooth. Coincidentally, he's also missing his right eyebrow. Cleverly, the caption suggests that dentistry is important primarily because of that: a person can be missing another prominent facial feature, but people are initially drawn to one's teeth.
The truth is, one's pearly whites can be like a spanking new car. They're bright and shiny at first, but, more often than not, they're bound to break or call for some kind of special attention. And just like car parts, some teeth need to be replaced, too. If you're one who's sporting an incomplete smile at the moment, it's good to know what the options for your missing teeth are.
Reasons Why We Lose Teeth
There are plenty of reasons why we lose our teeth and you can consider the first two to be tooth decay and gum disease. When food particles are left in between teeth, bacteria are formed therefore producing acid. This, in turn, causes cavities because it damages enamel. Gum disease, on the other hand, builds up when excessive plaque develops around the gumline. As a result, this causes gum tissue to swell and turn red. When not immediately treated, one can suffer from bone loss. Either way, tooth loss is what both conditions may ultimately lead to. This is why regular visits to a reputable dental office like Southcentre dental are so important. Early signs of tooth decay are easier to treat than advanced cases.
Additionally, some studies also cite physical injuries being the main cause of losing teeth; sports injuries being the primary example.  
So what's next for you and your teeth—or lack thereof, you ask?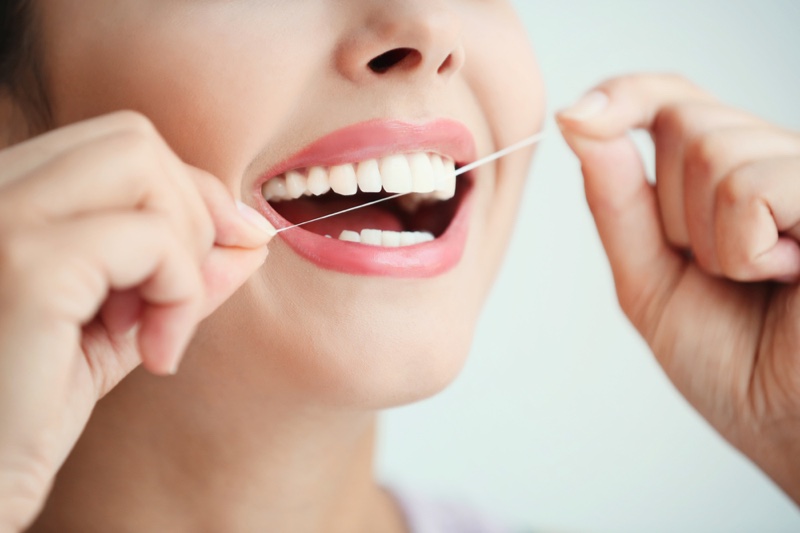 Here Are Procedures You Can Consider For Tooth Loss
Bridges
As the name implies, a fixed bridge is a dental tool that bridges a prosthetic tooth to your existing teeth. Generally dentists provide three bridge options: cantilever, Maryland, or traditional. Getting Dental Implants in South Loop is a viable option as well.
Traditional
This bridge type connects one's natural teeth with one, two, or more "faux teeth," better referred to as Pontic. The abutment teeth—meaning the natural ones that surround the gap—are attached crowns that hold in place the Pontic tooth or teeth. This bridge type is the most common among the three and are usually made of porcelain or ceramic and are then integrated with metal.
Cantilever
Whereas the traditional bridge connects a fake one to teeth beside the gap, this bridge type connects a Pontic to an abutment tooth but on one side only.
Maryland
Also referred to as resin-bonded, this bridge type connects the Pontic to metal bands stuck to the backside of abutment teeth. Mostly recommended for those who don't have front teeth, this method works best for some because resin cement strength may differ. While this bridge type doesn't call for crown placements, the Maryland option has higher chances of not lasting too long.
In general, at least two dentist visits are needed for this procedure. The first one is when they examine and measure the gaps, and the second and/or third ones are when they place the actual bridge and remove temporary crowns, should there be any.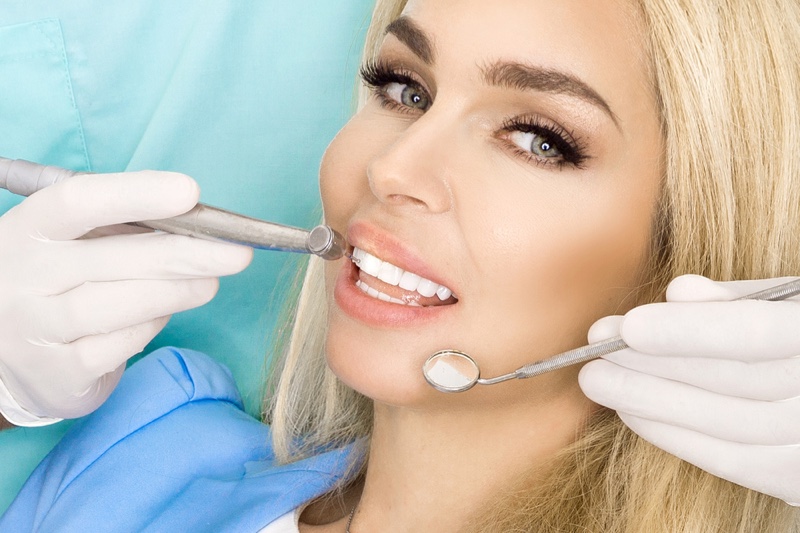 Implants
A heavier dental procedure compared to fixed bridges, dental implants demand surgically placing titanium fixtures beneath the gums and into the jawbone. Once they're securely attached to the jawbone, dentists mount the abutment to the fixture before attaching the crown replacement or prosthesis. These implants make for steady support as they are surgically drilled to the jaw. Doing this eliminates the chances for the Pontic to shift or slip, helping one speak and eat normally.  
Contrary to bridges, the teeth beside a gap don't have to be adjusted or touched to accommodated the replacement teeth, therefore only those with strong jawbones and healthy gums qualify for implants. Compared to other teeth replacement alternatives, implants are pricier; so if you're looking into tapping your dental insurance to cover this, you may want to check that first.
Dentures
Although just as effective, dentures can be a taxing dental solution to many people. Because these are usually removable (although there are permanent ones), these are also prone to be misplaced and a whole lot of damage.
Made of a gum-looking base and fake teeth, this tooth loss alternative is metal-frame dependent. These frames are either snuggly inserted between natural teeth or crowns are positioned adjacent to the existing teeth to serve as anchors.
Positively, speaking and eating won't feel as odd as dentures may be adjusted. Initial reactions include salivating more than usual and a natural soreness and irritation. Because mouth positioning shifts as we age, dentures also call for regular re-modeling for them to function properly with ease.
Losing a tooth can be both inconvenient and stressful at the same time. Still, one really shouldn't panic as there is an assortment of solutions for this concern— whether medical or aesthetic.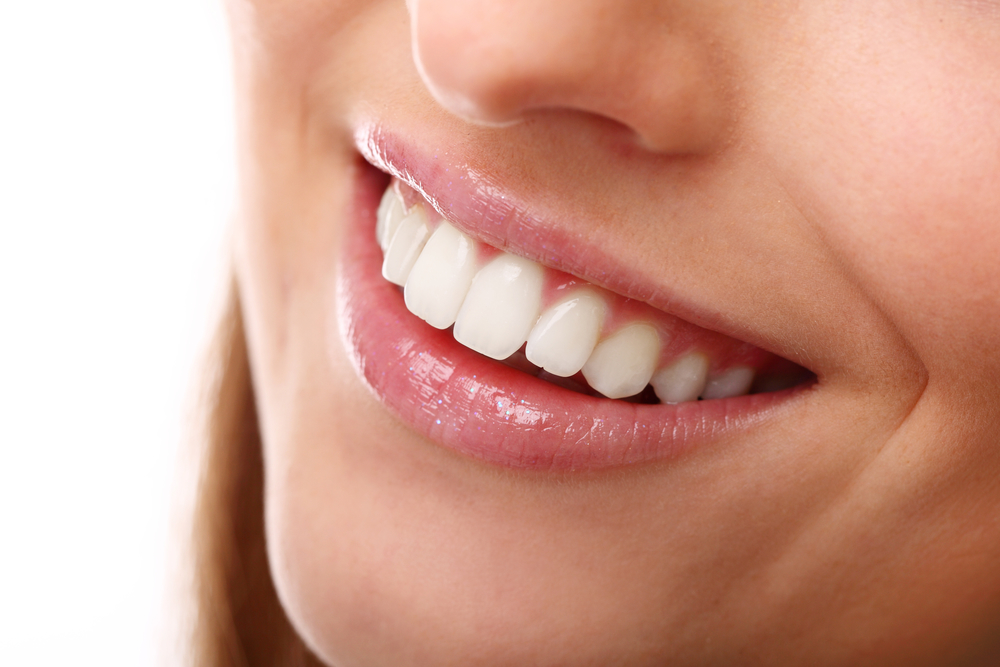 Which tooth loss solution is best?
Similar to choosing an apartment or buying a car, this depends on a plethora of factors, including the placement of your missing teeth, how quickly you'd like for your tooth loss situation to be treated, and of course, the budget you're willing to spend.
As you can already imagine, there is no one-size-fits-all answer to this, as each set of teeth is unique. The best thing you can do now is to consult a professional to have all your leading options laid out.
How will tooth loss affect me?
Depending on which tooth is missing, there's a high chance you won't feel that much of an impact; although this claim is truer to those whose missing teeth are on the side or back of your mouth.
Despite that, know that teeth are designed to function as a collective, so when one isn't in place, eating and speaking may cause problems as time progresses.
Many times, chewing can also be difficult as the absence of a tooth or teeth will demand chewing habits to shift; making one eat at a slower, more exhausting pace. Potentially, this can also impact one's facial muscles and jaw.  
Furthermore, the absence of a tooth or teeth can also alter one's facial shape. On top of that, missing teeth also encourages other dental issues such as tooth grinding, difficulty in chewing, and the most common one of all: tooth sensitivity.