Luxe Denim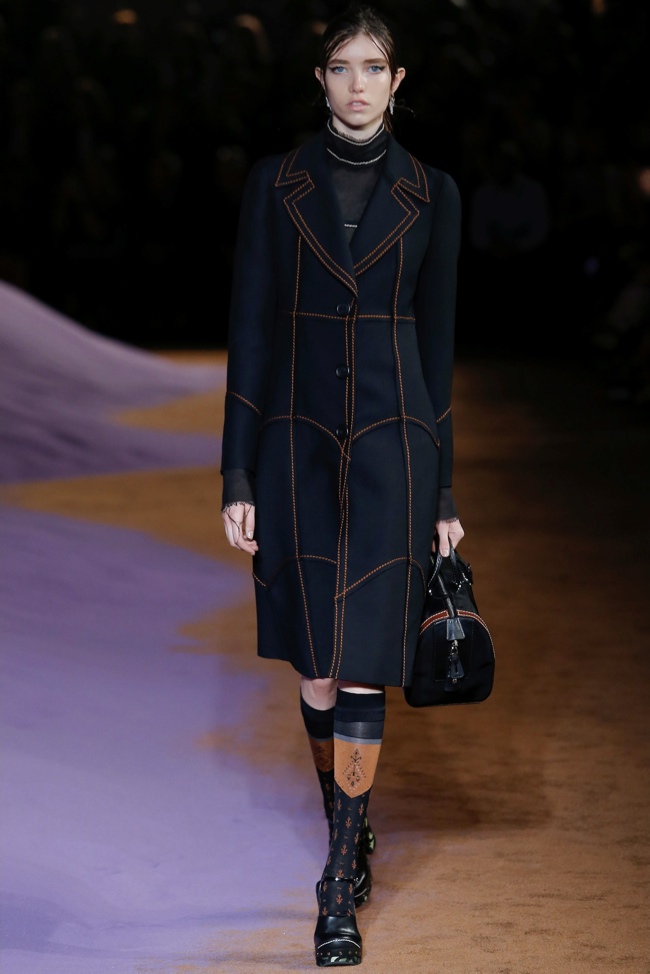 Denim on the runways of Milan was a look carried over from London and New York. However, the Italian set managed to bring a fresh spin on the casual fabric with luxe embellishments and modern cuts. Take Prada's spring runway show for instance which featured brocades of the 19th century for today.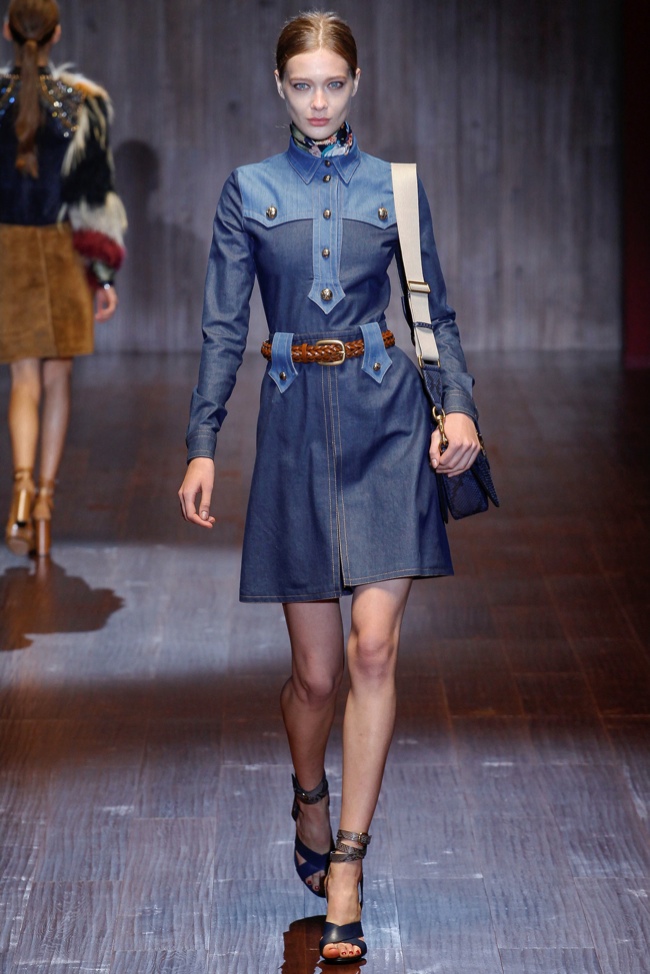 Luxe Denim–Frida Gianinni took on the seventies for for Gucci's spring 2015 runway shows. It also included an updated version of denim styles including dresses, pants and skirts. Paired with glam boots and accessories, denim is no longer about just being casual.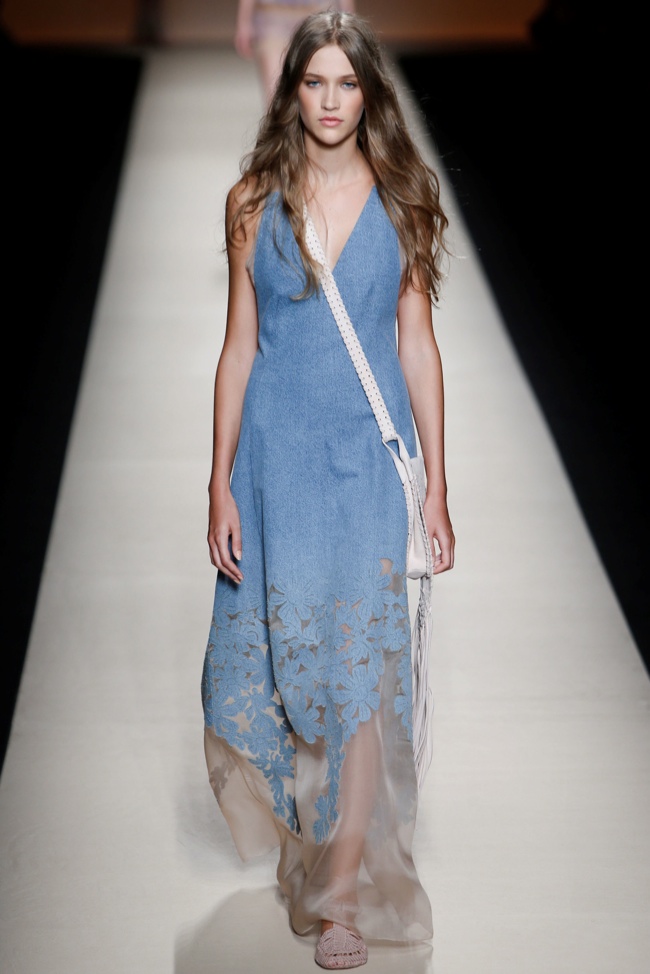 Luxe Denim–At Alberta Ferretti, being a bohemian princess also meant taking on denim dresses embellished with 3D textiles. One could imagine a girl living in the forest with these fairytale inspired creations.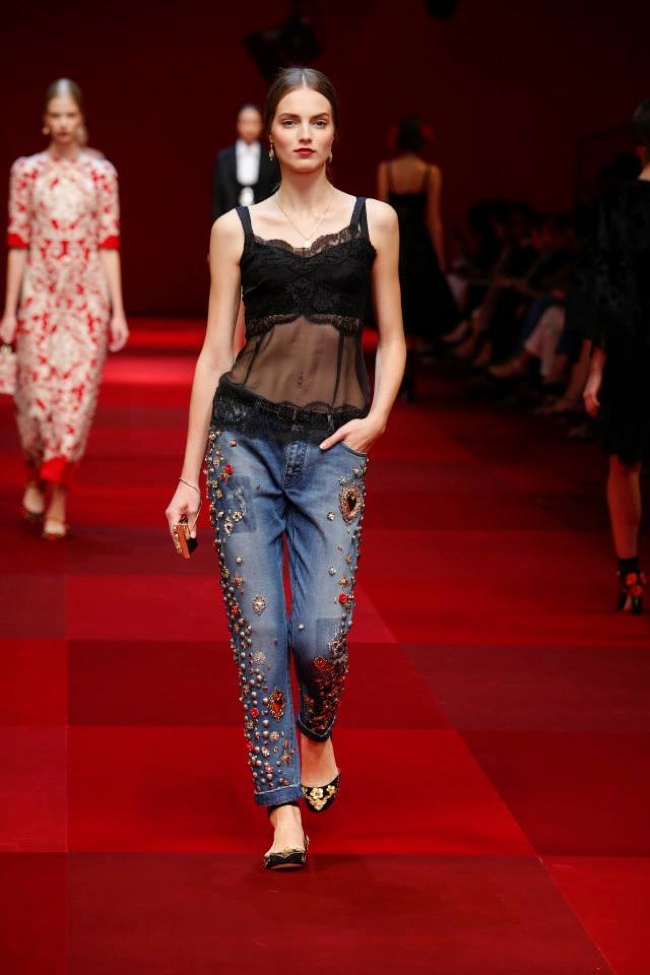 Luxe Denim–Italian designers Dolce & Gabbana added some relaxation to its Spanish inspired spring show with embellished denim jeans. Paired with sheer, almost lingerie tops, there is no taking the glamour away from the D&G woman this season.