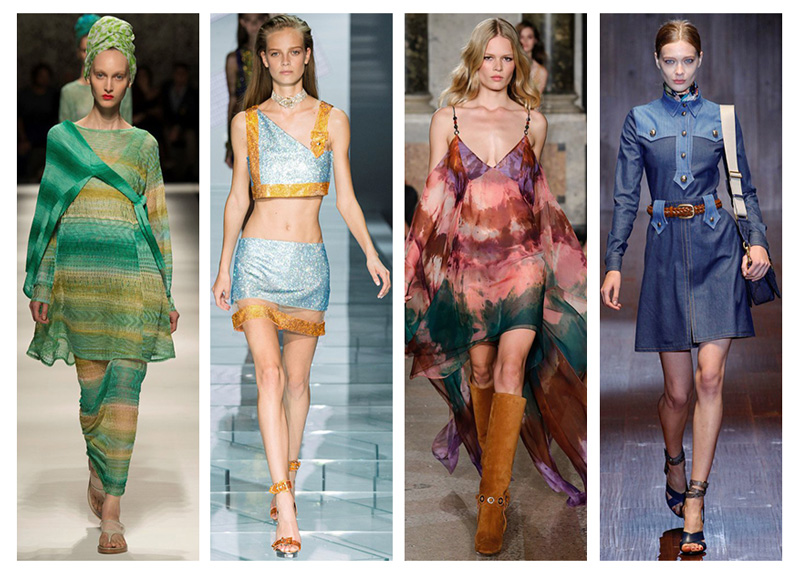 Spring 2015 Trends at Milan–With the final day of Paris Fashion Week being today, and thus, the whirlwind that is Fashion Month comes to a close, we take a look back at Milan's top four trends. From Prada to Gucci to Versace, some of the trends even turned out to be surprising. Who could have predicted that denim would have such a major moment? Discover four amazing trends from Milan Fashion Week below.
Romantic Bohemian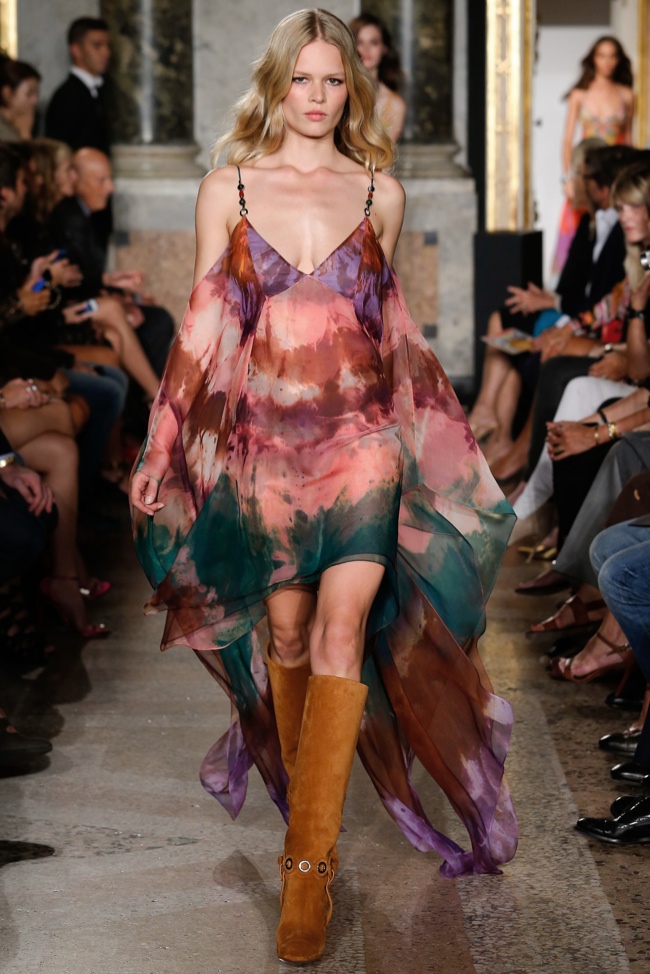 Time to embrace the bohemian spirit of spring thanks to brands like Emilio Pucci which brought a seventies inspired vibe to the season with tie-dye prints and floaty maxi dresses. Jewelry necklines brought a fresh spin to the long hemlines.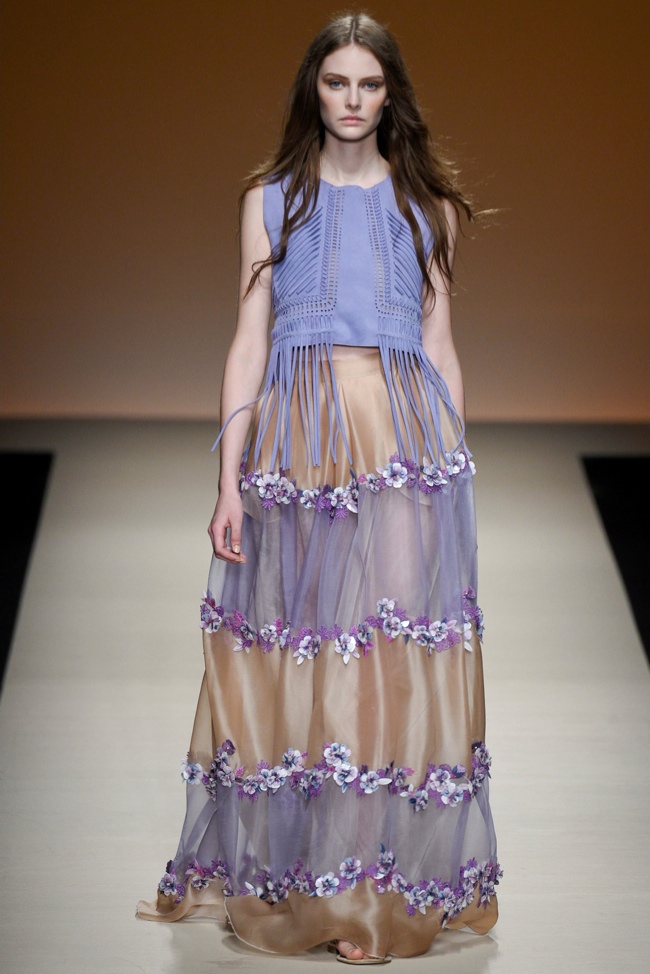 Romantic Bohemian–At Alberta Ferretti, the Italian designer went 70s hippy with an outing of florals, fringe and distressed styles. 3-D florals juxtaposed with bold stripes brought this bohemian girl back down to the ground in her earth goddess looks.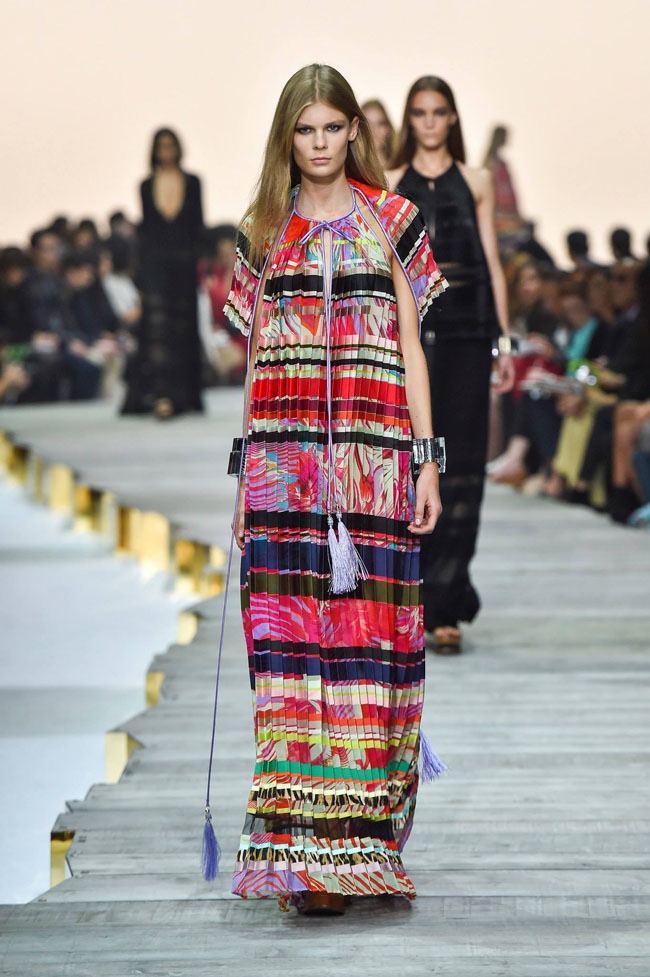 Romantic Bohemian–A love for prints and color makes Roberto Cavalli one of the premier designers for the bohemian trend for spring 2015. From romantic lace embroideries to floating silhouettes, the Cavalli woman lets her inner diva shine.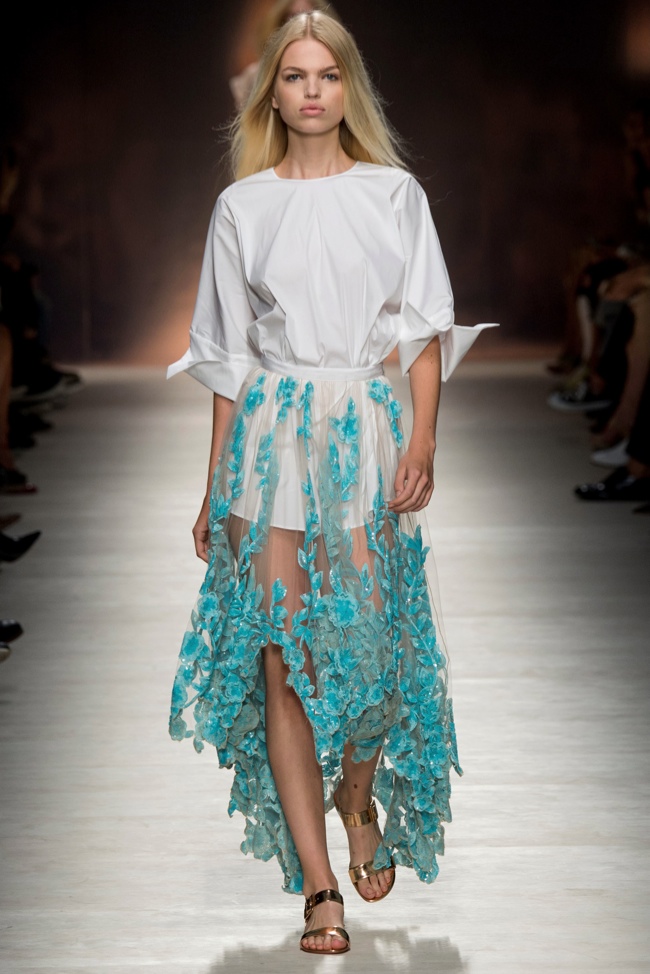 Romantic Bohemian–Blooming flowers served as the inspiration for Blumarine's spring show which boasted off colorful looks with a sensually romantic vibe. From 3-D textiles to light ruffles, it's all about embracing Mother Nature.