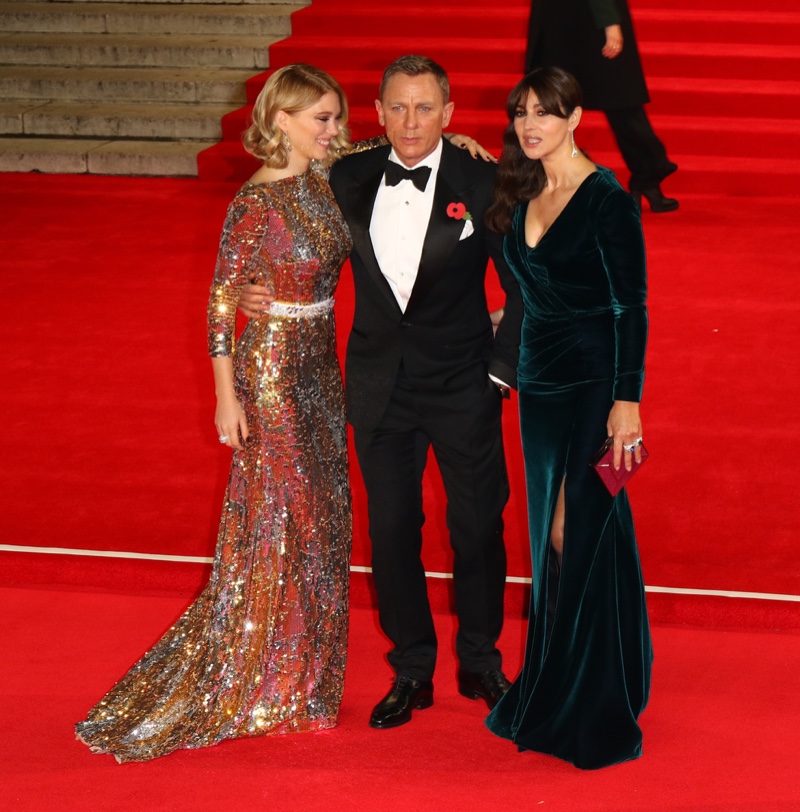 Replicating the absolute timeless style of Bond 007 is not an easy feat, especially considering the fact that the same style has been adopted over the years by Antony Sinclair, Tom Ford and Daniel Craig. From Dr No to Quantum of Solace, Mr Bond's fashion attire has generally exuded the cool statement.
But, can we replicate that same aura? Well, if you have a decent built body and a dash of confidence, we believe that you can! Check out these amazing fashion guide for men to simulate the same 007 charisma that will make any girl swoon over your sartorial charms.
The Tuxedo
In every Bond movie, the Tuxedo has often garnered the central point of attraction. In short, James bond without a Tuxedo is virtually incomplete. Yes, you will find many Bond fanatics drooling over fantastic suit preferences, but don't fall for that! Tuxedos are meant for evening and night occasions and you can virtually wear them on any occasion, even in live dealer casinos. Where suit comes in all types of colours, Tuxedos tend to be black and dark blue variants. Want to replicate the same effect that Daniel Craig had with his gritty Tuxedo outlook? Dawn a classic dark Tuxedo and put on a bow-tie. Remember the iconic smoking scene in Dr.No where Connery introduces himself as James Bond? You will find him wearing a midnight blue Sinclair produced tuxedo with a Lanvin shirt. Go for it if you like the classic contemporary slim fit eccentric look of Bond. You can also keep it traditional with the crisp white pocket square and bow-tie.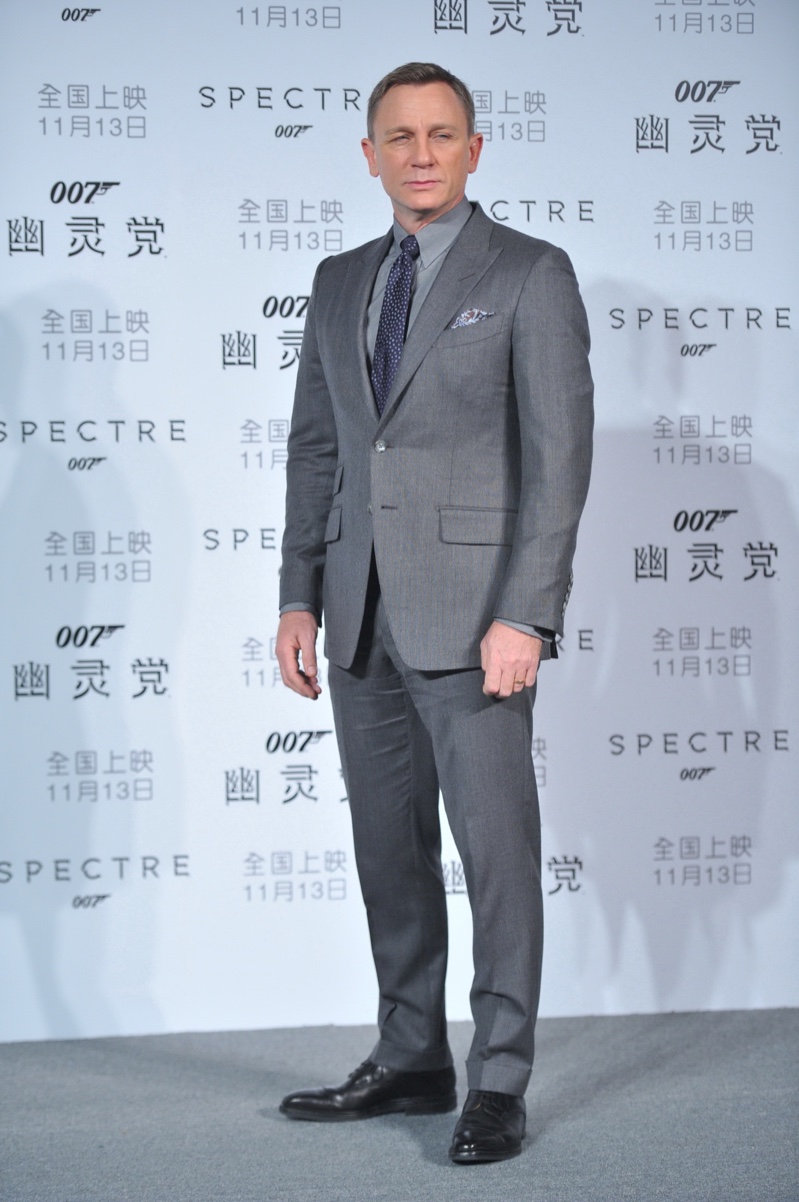 The Suit
James Bond's suits generally comprise of block colours like midnight blues, greys and plain blacks. You won't find Mr Bond sporting pinstripes much, except in the case of Roger Moore who was more of a business version of James Bond. If you want to dress up like him, you need to take into account that Bond rarely sported the 3-button suit. In most of his movies, he used to dawn a 1-button jacket for play and 2-button jacket for work. You can combine both of them from time to time to get the best of both worlds. The best part of wearing 1 and 2-button jackets is that they offer the full range of movements that is important for setting a perfect example of classical ingenuity.
Go try out double-vented jackets for style and movement. Ask your tailor to position the first button at the narrowest part of the torso. Always ask the tailor to include a  9-11oz weight cloth. For the quality of the clothing, you can always try out Super 100-120 superfine wool or wool-blend. It needs to be durable enough to take a blast from a bomb (just like in the movies) as well as remain luxurious and soft at the same time – just kidding! Adorn the classic British tailoring and keep the pockets straight, Don't opt for the Italian style of slanted pockets. Go for jacket sleeves with working cuffs and simple linings. No loud patterns or colours – the little things always matters!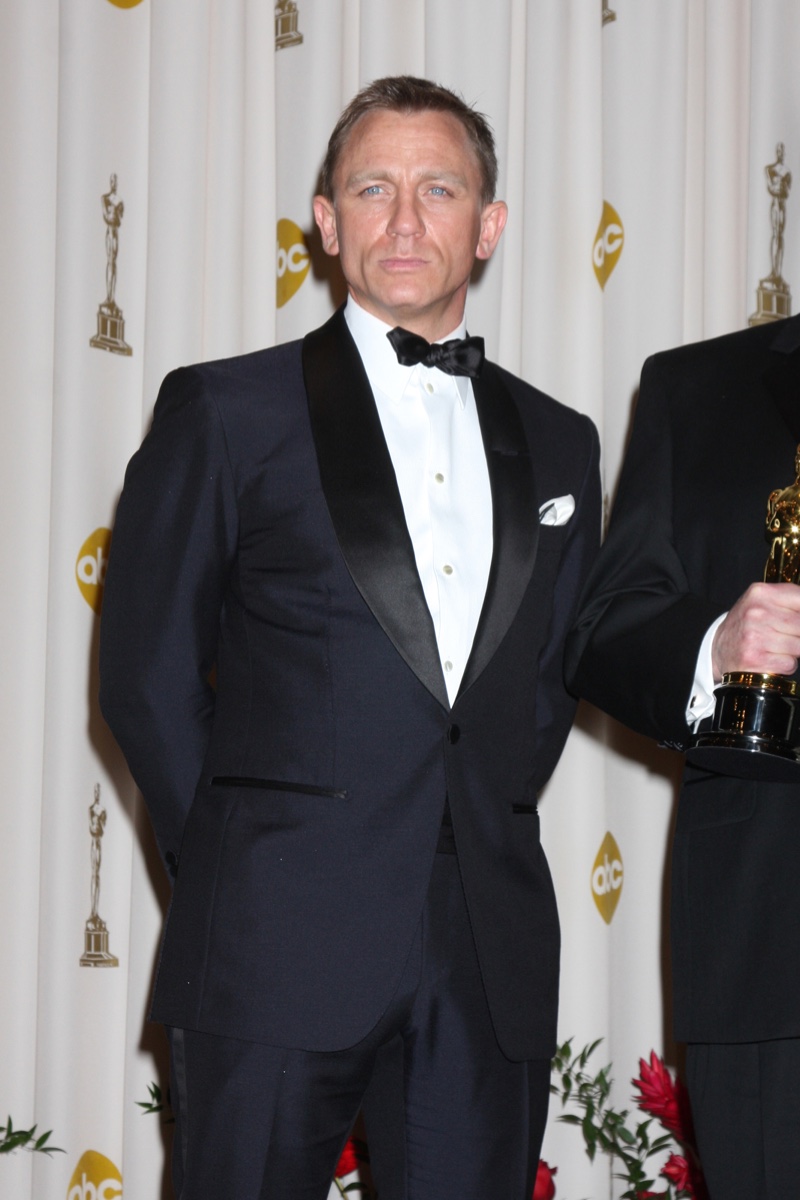 The Real Deal
Now, if you are a purist, you will definitely want to adorn the exact same dresses that Mr Bond wore for his exotic adventures. But, we should remind you that dawning the authentic dresses will set you back a lot, in terms of money.
In Spectre, Craig donned a number of Tom Ford suits each fitted with details that were unique to the secret agent. Go for the Windsor three-piece and O'Connor in windowpane that will set you back $4,920 and $4,990 respectively. The white tuxedo was from the Windsor model. You can avail the same model from Tom Ford at just $5,200.
You can go for the Tom Ford outerwear like the formal Herringbone overcoat priced at $4,700 and informal knit-sleeve bomber jacket which would set you back by $2,200.
What about sweaters? You can wear the exact same sweaters that Craig wore in Skyfall and Spectre, considering the fact that they were all manufactured by the luxury brand, N. Peal. Get the Fine Gauge Mock Turtle Neck priced at $299 and the Cable Roll Neck Sweater priced at $404.